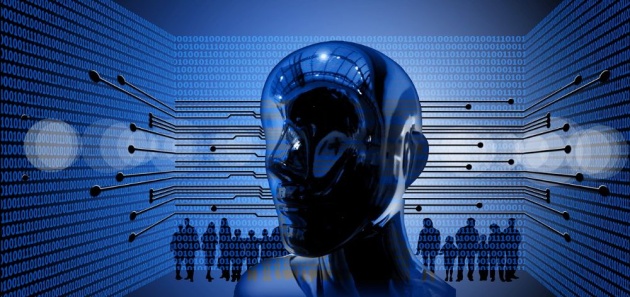 image credits: geralt via Pixabay
I'm 24 years old now. I think No one of my generation fellows, older or younger deny the technology favor in his/her life. Since we were children, we experienced the technology in our schools through using The Multimedia in explaining the scientifical, geographical and historical lessons. We experienced the technology in the entertainment times through challenging The Artificial Intelligence in video games. It's no wonder that there are positive expectations for The Artificial Intelligence supremacy in several life domains; it can find radical solutions for the issues which we encounter daily. It's my pleasure to share some thoughts and impressions about The Artificial Intelligence with my friends here in bitlanders.
1. The Robots Manufacturing:
The first thought or impression which comes to mind about The Artificial Intelligence or Machine Learning is the robots and how they are manufactured and taught.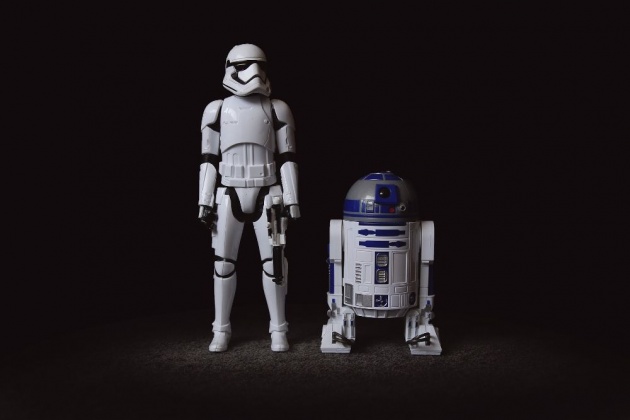 image credits: josephredfield via Pixabay
The human shaped robots could act amazing scenes in many Hollywood movies and i think that these movies helped a lot in creating The Artificial Intelligence imagination in our minds. The robots could play the benevolent roles in the movies what created supporting attitudes toward The Machine Learning or Artificial Intelligence but these supporting attitudes transformed to objection when they played vicious roles in other movies.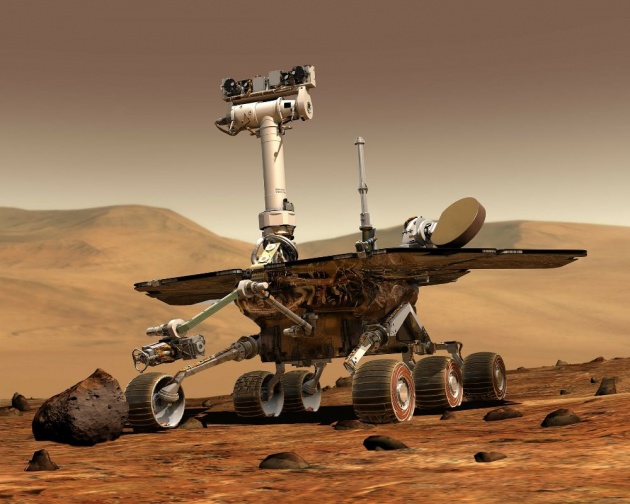 image credits: WikiImages via Pixabay
I heard since a decade ago that there are robots produced to help the housewives accomplishing their home duties and help the astronauts exploring the space mystifications. They were amazing evolutions at that time but what about the robots which have ability to learn by storing data now?! Sure, it's a very complicated manufacturing and programming processes that need many words to be recited in an article.
video credits: BostonDynamics via YouTube
I think the common negative impression about machines malignity that appeared in some movies and TV series won't be a reality as long as we direct them to the welfare way. There should be always care about The Machine Learning industry in order to guarantee using these intelligent machines for good purposes.
2. The Miraculous Devices Manufacturing: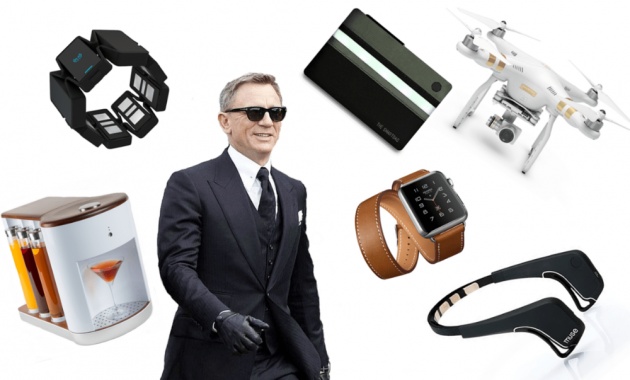 image credits: WET HAUTE TECH via WET HAUTE TECH
The fictional devices shown in James Bond films over 53 years became realizable today thanks to The Artificial Intelligence. The cinematic cameras enabled us to see miraculous devices beside all the great actors who played James Bond role. Once, he drive a developed car which can dive provided with extraordinary weapons. Once again, he can fly by a developed chair. I think that the manufacturers can design and produce lots of smart devices ideas through The Machine Learning.
video credits: Techno Source via YouTube
I have my own dreams touching The Artificial Intelligence as well. I hope that technology companies produce special camera recognize the facial emotions then show expressive phrases on its screen describe the person's inner mood depending on previous data to prompt people to smile and strew the happiness every day. We will still have many dreams for the future. We are the humans who have unlimited dreams as long as we are alive.
3. The Human Errors And Mistakes Avoidance: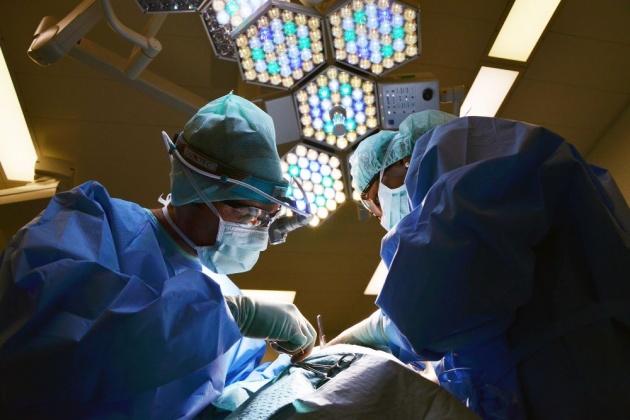 image credits: marionbrun via Pixabay
Sometimes, human make easy mistakes while working and make mistakes not be forgiven other times. The doctor can't make any mistake while operating acute surgery. The mother can't make mistake at taking care of her infant. The judge can't make mistake at judging a human's life. When machines replace humans, lots of life aspects will change for the better. The machine doesn't get sick, take a vacation, feel boredom, get tired or forget substantial work data. With The Artificial Intelligence, we will no longer find manufacturing defects in factories or mis-management in companies because the machine efficiency never be low.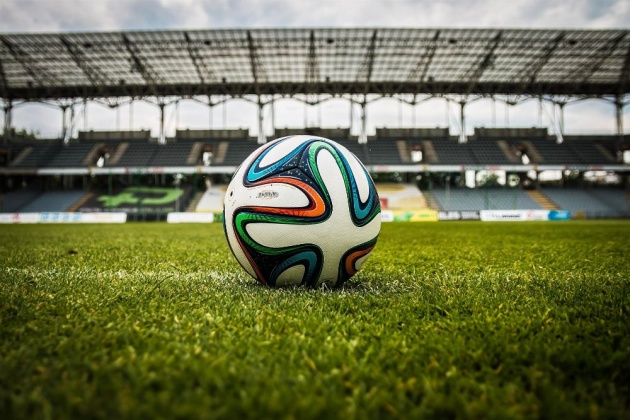 image credits: jarmoluk via Pixabay
With The Artificial Intelligence, we all can say "good-bye" to human errors and mistakes which caused many sufferings and losses. If we have Al-governors, we will be able to say "good-bye" to corruption wherever it exist. The Artificial Intelligence may help us also to organize and control the sports competitions as it can referee the matches without mistakes or help referees detecting offences. It can help the police keeping the public security in the streets, public places and remote areas if there are Al-methods have abilities to monitor and warn the police against crimes that take place anywhere for example.
video credits: Al and Computer Vision Demos via YouTube
4. The Social Ties Strengthening: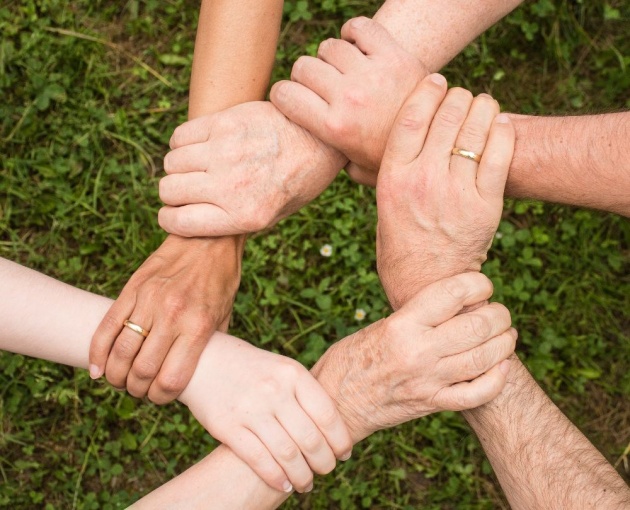 image credits: Anemone123 via Pixabay
I remember when i was 10 years old that phone calls and messages were the most common means of communication everywhere. The social media hadn't this current reputation before 2008 year as i think. Now we became able to meet new friends, interact with our relatives, search for jobs opportunities, share our experience and knowledges with groups of people who have the same interests and save the souvenir photos which were captured with our dears through social media sites. We are also able to use social media for marketing and advertising which were greatly influenced by The Artificial Intelligence recently. We will find a good companion to tell what annoy us if we allow Al-humanoid robots to keep company and interact with us. The Al-robots will be our best friends in the future. They may have enough understanding to hear from us and help solving the social problems among the families and friends. They may help us to become closer to our fathers and mothers hearts by ending disputes.
video credits: Whyfuture via YouTube
5. Quotes Related To Artificial Intelligence:
Computers will overtake humans with AI within the next 100 years. When that happens, we need to make sure the computers have goals aligned with ours.

-Stephen Hawking-
quote credits: Notable Quotes via Notable Quotes
Today's AI is about new ways of connecting people to computers, people to knowledge, people to the physical world and people to people.

-Patrick Winston-
quote credits: Notable Quotes via Notable Quotes
Artificial intelligence is about replacing human decision making with more sophisticated technologies.

-Falguni Desai-
quote credits: Notable Quotes via Notable Quotes
When developers of digital technologies design a program that requires you to interact with a computer as if it were a person, they ask you to accept in some corner of your brain that you might also be conceived of as a program.

-Jaron Lanier-
quote credits: Notable Quotes via Notable Quotes
I'm hoping the reader can see that Artificial Intelligence is better understood as a belief system than as a technology.

-Jaron Lanier-
quote credits: Notable Quotes via Notable Quotes
You may not realize it, but ARTIFICIAL INTELLIGENCE is all around us.

-Judy Woodruff-
quote credits: arpatech via arpatech
♥-♥-♥-♥-♥-♥
Thank you for reading.

Ehab-Elsayed