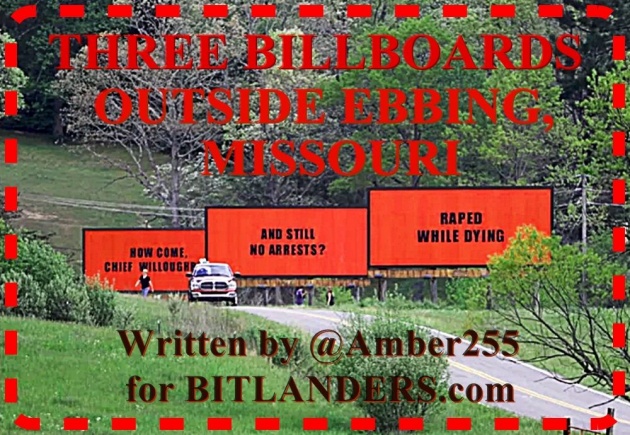 THREE BILLBOARDS OUTSIDE EBBING, MISSOURI movie review
Photo credit: Amber255 via Bitlanders.com
Hello, welcome again to read my new blog. This time it will be a THREE BILLBOARDS OUTSIDE EBBING, MISSOURI movie review. All my friends already have watched this movie, and all like one advised to watch it. There was a perfect weather on Sunday, and I absolutely did not like the idea to spend it in the cinema, but still, I did it. We choose a late seance and watched this really, really perfect movie. I am giving five stars from five and will advise watching everyone who still has not watched it.
Life never chooses when and from which side to strike you. It's just an impression I got from this movie. Watch it. Watch it carefully, with a focus. Because I tell you: it's about you. About us... It's about people, about life. About the evil, and the beauty. But I better start from the beginning...
THREE BILLBOARDS OUTSIDE EBBING, MISSOURI is classified as a darkly comic drama or black comedy. When I heard about this movie for the first time, this fact confused me. The story of a life-burned, raped girl is a comedy? Well, I have to admit that I've giggled the whole movie.
The language of the film, giggles, and all the sarcasm are possible when it is said in true meaning even if some words are too sharp. These words are from the life that is happening behind the closed door. I do not want to be banal, but sometimes, if to throw away one word, the song will lose whole meaning. The same is with this movie. All harsh words are necessary here. So, let's go into your own self-knowledge...
Black comedy THREE BILLBOARDS OUTSIDE EBBING, MISSOURI - Official Trailer
FoxSearchlight via Youtube.com
Winnings of the movie THREE BILLBOARDS OUTSIDE EBBING, MISSOURI
Screenwriter and director Martin McDonagh after a five-year break for all fans of the subtly meaningful cinema presented his third full-length film. This time, the director invited us to immerse ourselves in an exclusive story that will be very closely related to many people. It is about corruption, racism, homophobia, and very badly working law enforcement. The story offers a fairly open look at the meaningless struggle against windmills in search of human rights.
Martin McDonagh, a British director, and screenwriter is one of the very slowly working, but extremely good filmmakers of the 21st century. Therefore, it is not surprising that we had to wait for this new film even five years. Of course, it often happens that you are waiting for something and expecting a lot, eventually, you get disappointed. But just not this time.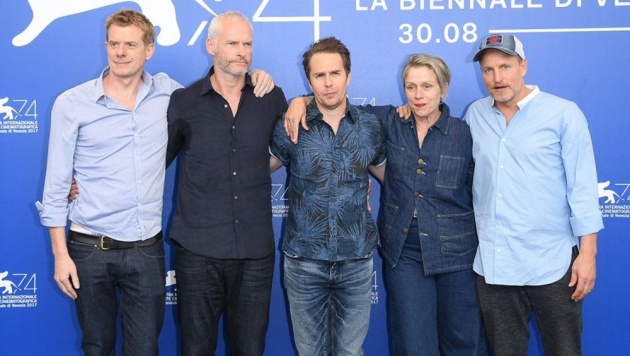 Team of THREE BILLBOARDS OUTSIDE EBBING, MISSOURI
Photo credit: bachilleratocinefilo.blogspot.com
The premiere of the film in Venice, and later in the Toronto Cinema Festival, has got a plenty of compliments from cinematic critics. But in Toronto, this darkly comic drama left a good impression not only for critics, but also for cinema audiences, and it has earned a solid People's Sympathies Award.
As soon as it appeared on cinema screens, the movie left a big impression on film professionals who recorded this movie at the top of 2017 best movie listings. This led to the fact that the film earned even four Golden Globes, and was nominated even for seven Oscars for the best movie, script, actress, second plan actors, montage, and soundtrack categories.
And it won two Oscars: Frances McDormand for leading role, and Sam Rockwell for a supporting role.
While reading my blog, check Querlo chat:
The short story of the movie
The young girl made a hysteria at home when her mom refused to give money. She said angrily that wish someone would rape her on the road, and her mom responded that she also wishes it would happen to her. The karma is a bitch.... The girl was raped and burned alive...
The story is painful, but it seems simple enough: the sluggish government officials are aggravating the mourning of a poor woman. However, it is only a veil that hides the sting of a diamond sparkle, which keeps your attention until the last second. It's like a candy that dissolves in the mouth and melts with unexpected tastes and shades. You are enjoying every bite, and want to repeat it.
Seventeen months after the tragic death of her daughter, Mildred Hayes still has no answer to the question of who has killed her beloved child. The girl was brutally murdered, but her assailant was still unpunished, and not even found.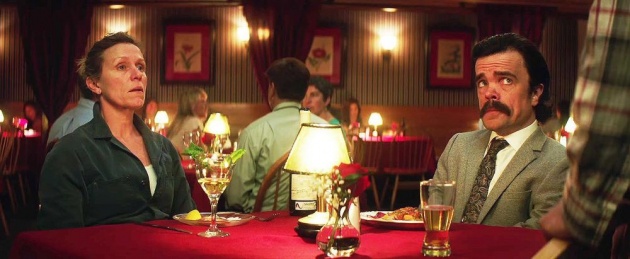 Oscar winner Frances McDormand in a scene of THREE BILLBOARDS OUTSIDE EBBING, MISSOURI
Photo credit: allausz.blogspot.com
Losing her patience and getting tired to wait for police actions, the woman gives them some kind of delicate hint - she bought three huge billboards with questions. The woman asked the police commander why the killer is still not found in bright red, illuminating words on the billboards. Not only the inhabitants of the town, but also television reporters get interested in non-traditional signs. Police officers are reddening, and Mildred boldly states that this is just the beginning.
The fight between the furious mother and the lazy policemen begins and you can expect anything...
Every day, the billboards not only open up old wounds to family members, trying to forget the brutal girl's death, but also symbolizes a never-ending hope of discovering justice and absurd community apathy. Everyone knows what happened to Hayes's daughter, but at the same time, they all accept it as a consequence of a self-evident world order. Women, especially when walking alone at night, are always at risk of being raped and killed - so this world is in the minds of the Ebbing people.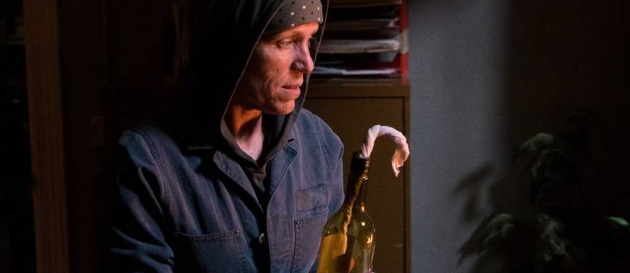 Black comedy THREE BILLBOARDS OUTSIDE EBBING, MISSOURI
Photo credit: theplaylist.net
The content of the movie
The film, like previous works of this director, starts quite strange that it is difficult to understand from the first minute of the presentation how the overall storyline will look, and how at first glance the simple but very intriguing story will evolve. Therefore, to predict the development of events and, moreover, the outcome of this story is not easy. I would say, it's impossible. Exactly the unknown end of the story involves us into this difficult yet very realistic story even more.
The storyline of the film is presented from a perspective of three people. First of all, this is a story from the prism of the main hero Mildred, who, in every possible way, tries to seek justice and find those who have taken away her daughter's life. Secondly, Sheriff Villougbio, who is struggling with two hardships: Mildred, and a personal problem that can cost his life. The third hero of the movie is a merciless, very cruel, and uncontrolled racist policeman Dixon. Each of these characters allows you to see the whole truth about the horrible event that has changed the life of the whole town.
On the whole, each of my mentioned heroes is able to reveal himself both from the sensitive human side, and from the cruel side. And because of that, it is very fun to monitor the actions of each of them from the side, listen to the very well-written dialogues, and, even more, to see the metamorphoses of these characters during the entire storyline.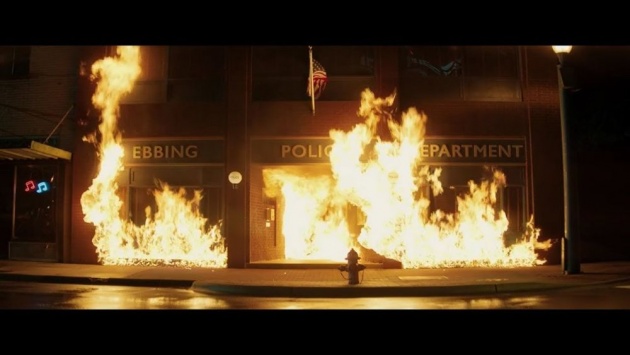 Darkly comic drama THREE BILLBOARDS OUTSIDE EBBING, MISSOURI
Photo credit:youtube.com
The film also presents other extremely important topics related to irresponsible law enforcement, corrupt high-standing people, racist and homophobic attacks against innocent people, and a powerless struggle against society living under non-human rules.
However, even though everything was shown realistically and even very subtly, the movie would have been not full without a black humor, and very appealing violence. Therefore, there are a lot of jokes and giggles. But they are not so silly and unpleasant, but quite intelligently inserted into the storyline, and very meaningful.
That's why you will have time for a good laugh for some absurd scenes. In addition to the humorous part, there were also cruel and scary scenes that may not be enjoyed by more sensitive film lovers due to their very open demonstration. But I think there's a problem of people if they are so sensitive and do not understand that without such scenes, the film would lose its brutal and realistic presentation.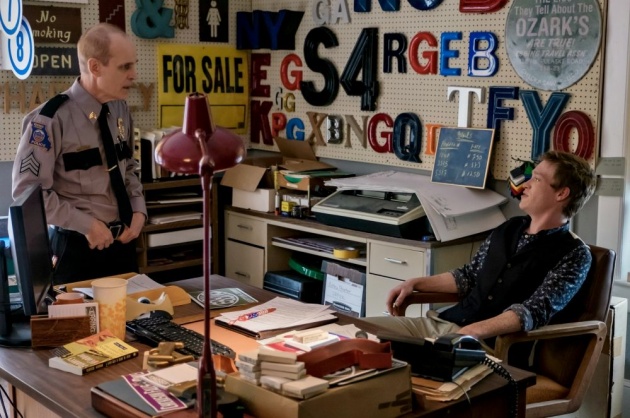 THREE BILLBOARDS OUTSIDE EBBING, MISSOURI movie scene
Photo credit: cinemacomocultura.blogspot.com
With a hard-line storyline and not an easy theme, the movie was not boring at all. Those two hours of watching passed as one moment. Finally, I got somewhat shocked at the end of the movie, which has become one of the most enjoyable moments of watching. Especially because the viewers were left with a place for fantasy. And here I'll stop...
The technical side of the movie
Personally, I really like films that action is taking place in a small province town where people know about each other everything. That's why this movie gains a huge plus thanks to its scenery, provincial presentation and, of course, amazingly transmitted atmospheres of such places.

I liked the camera work of the movie as well. Through the camera's prism, operator Ben Davis was able to give a very thorough presentation of the city itself, as well as of the premises where the action took place. No need to even talk about the presentation of characters and images of violence. I was very impressed with the scene in which Dixon showed all his cruelty by throwing one innocent person through the window. Just wanted to applaud how well everything was filmed.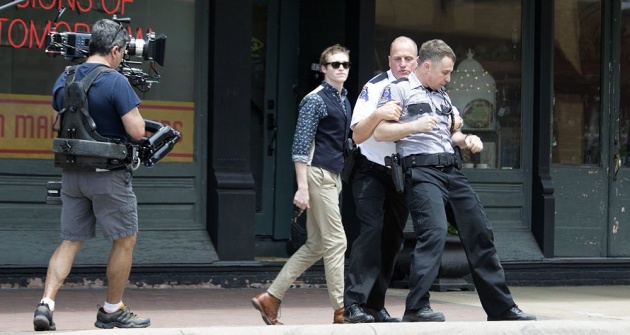 Camera work of THREE BILLBOARDS OUTSIDE EBBING, MISSOURI
Photo credit: entertainment-factor.blogspot.com
The soundtrack also leaves a strong enough impression. It does not lack the calm-tune tracks, as well as the tense chords, which give the movie a decent thriller atmosphere. Music for this perfect movie has been written by Carter Burwell, two nominees for the Oscars, who has been working exclusively for award-winning projects in recent years.
The film plot is solid, but at the same time very intriguing. Therefore, need to thank the people who worked on the movie montage. Also, there are no reproaches to the sound montage. It is intense throughout the film and even makes it sometimes feel frightful due to the extreme amplification of sound effects on tense scenes.
The collective work of actors
The acting of actors is worth the Oscar Awards that they got, and this is another plus of this movie. Frances McDormand has already won the Actor Guild Award and Golden Globe and Oscar for the best female role. And she is worthy of all these awards, as it is an exceptional cinematic picture of the very strong female. Although the number of curse words may look like exaggerated, McDorman's performance was so natural that the actress is a true winner of the Oscar Award.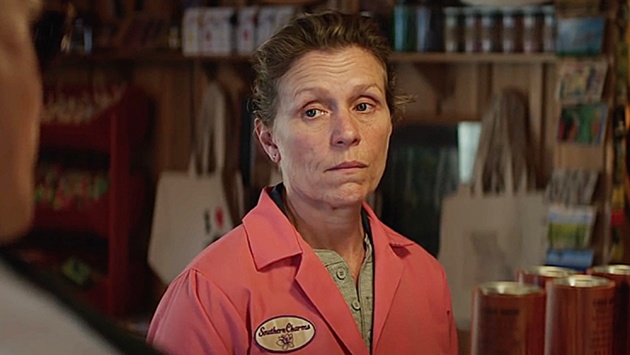 Oscar winner Frances McDormand
Photo credit:filmplease.tumblr.com
The second plan's roles played by Sam Rockwell and Woody Harrelson are also worthy of all the compliments. Especially the first one who, with the role of policeman Dixon, instantly reanimated his dead career and won his first Oscar Award. Both actors embodied interesting, emotional and memorable heroes who gave the film a special charm and at the same time managed to shock.
We can also see Peter Dinklage, John Hawkes, Caleb Landry Jones, Lucas Hedges, Abbie Cornish, and Clarke Peters with Sandy Martin. Each of named actors' roles was convincing, and they played meaningful roles in the movie storyline.
Movie Clips of darkly comic drama HREE BILLBOARDS OUTSIDE EBBING, MISSOURI
JoBloTrailers via Youtube.com
On the final note - verdict
THREE BILLBOARDS OUTSIDE EBBING, MISSOURI is one of the best-performed films in 2017, which also becomes the best career's work of Martin McDonagh. The movie can be praised for the subtle humor, well-thought-out violence breakthroughs, the story providing a sense of realism, and a particularly strong, the Oscars worthy main actors' performances. The movie is often shocking by its unpredictable decisions, it causes the various emotions, and amazes the audience keeping them in the true tension and unknown almost two hours till the last movie scene.
Sexism, homosexuals and obvious discrimination against blacks, corrupt police officers, and a very traditional community that always know all secrets about each other...
I think, if the film was directed by any other typical Hollywood director, there could not be a great movie nominated for seven Oscars, two Oscar winnings or Golden Globe winnings. But the Martin McDonagh we hardly can name as a typicaldirector.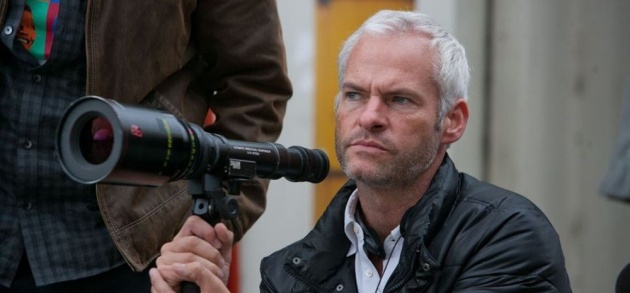 Screenwriter and director Martin McDonagh
Photo credit: cinemelodic.blogspot.com
The director plays genially, allowing almost all major film actors to evolve organically throughout the movie. After all, at the end of the film, it's not entirely clear who the main protagonist is here, who is an antagonist, and to whom in general we should feel moral favor.
THREE BILLBOARDS OUTSIDE EBBING, MISSOURI- it's like a cold shower in the context of the current cinema repertoire. The brutal violence, aggressive emotional experiences, and the McDonagh's black humor - it is not just another movie about America's periphery, absurdly reminiscent of standard societies and social hardships such as sexism, racism, or homophobia. It is a crime drama that forces you to rethink many usual stereotypes.
I swear, I never saw such a sharp sarcasm, accuracy, the perfect acting of the actors, a script, tricky word game, and a grotesque of life, the highest class of parallelism and metaphors. Without a doubt, I consider this movie one of the best seen in life.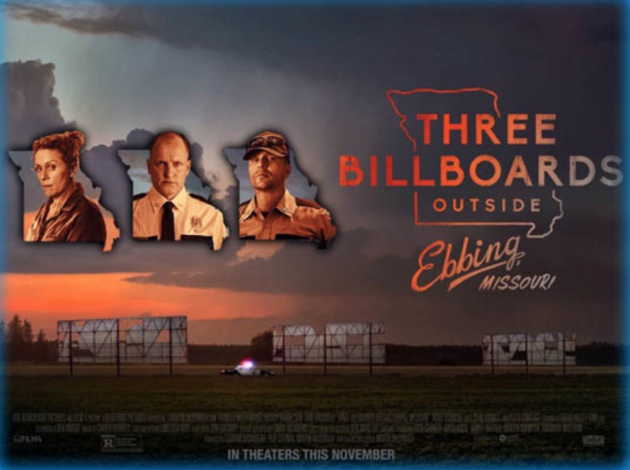 THREE BILLBOARDS OUTSIDE EBBING, MISSOURI - movie nominated for Oscars
Photo credit: cinematheworld.blogspot.com
I tell you now who will not enjoy this movie. It will not work for those who hide their lives under a thick layer of powder, for all those Instagram people who claim: "We are a happy family, the world is pink and fluffy, all people by nature are good". For everyone else, who understands that in every heart there is the same black and white, this movie will tear up you and will glue again.
All in all, it is one of the brightest and strongest films of the year 2017, which attracts by courage and originality, and at the same time forces us to think about some of the actions, and consequences of our own and others that we can endure with reckless acts.
This is also the achievement of director Martin McDonagh's career, which, in my opinion, overshadows even such a perfect movie as "In Bruges".
Therefore, it is simply mandatory to watch this movie, and not anywhere, but in the cinema, as it suits genuine film lovers. Believe me, such films are a real rarity.
***************************************************************************************************
Thank you for stopping by and reading my blog.
2018, All Rights Reserved.
You are very welcome to join Bitlanders and share your valuable knowledge and opinion.
***************************************************************************************************
You can check my other blogs with movie review:
1. Movie review: READY PLAYER ONE - a visual masterpiece of Steven Spielberg's science fiction adventure genre
2. Movie GRINGO Review - Crime Comedy Full of Sarcasm
Come back to find more...
**************************************************************************************************