Last August of 2013, I together with my co-nurses went on a trip to Surigao del Sur and that was the most memorable and breath-taking experience so far. It was actually my first being away from my home that's why I was so excited that time because I will get to see a beautiful place.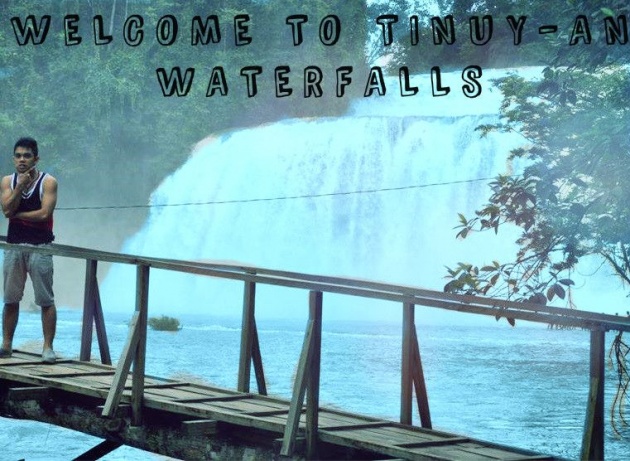 On our first day in Surigao, we went first to see the Tinuy-an Waterfalls which is located in Burboanan, Bislig City. Tinuy-an falls is also touted as the Niagra Falls of the Philippines. The falls are 95 m wide and 55 metres (180 ft) high. That time the Mayor of the City was also present so we asked him about the waterfalls. He said Tinuy-an is a white water curtain that flows in three levels and is the widest waterfall in the Philippines. He also said that every morning, a rainbow appears around 9am to 11am in which it makes to waterfalls more beautiful.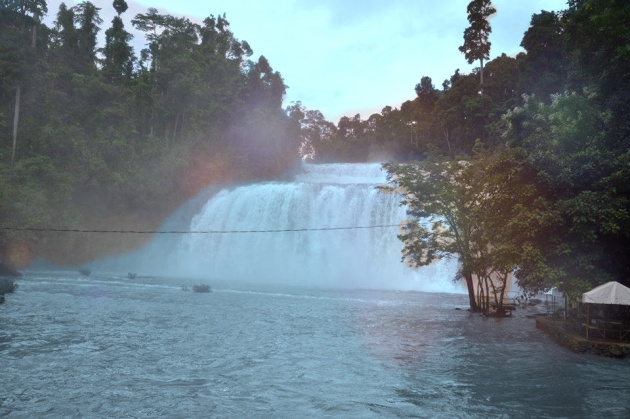 The pictures below shows the 3 levels of water curtains.

Unfortunately, we did not experience the said rainbow because when we arrived there, the clouds were a little dark and the water current was strong because it was raining the night before we arrived. Also, we did not get a chance to take a bath in these awesome waterfalls. So, we only took some pictures instead and took off after 2 hours.

Our next stop that day was the Enchanted River. Enchanted River can be found in Hinatuan, Talisay, Surigao del Sur. It is a 45-minute travel from Tinuy-an Falls. I will not explain it further because someone made a blog about ENCHANTED RIVER ESCAPADE<------ please click the underlined word. Instead, I will show you pictures of our adventure. Instead, I will just show you photos of our adventure.
Enchanted River Wooden Sign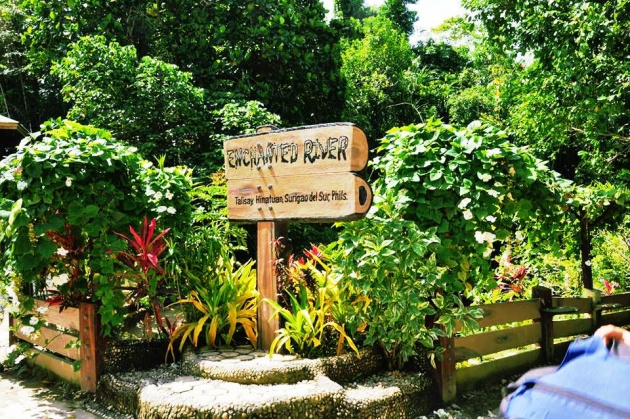 The Enchanted River Itself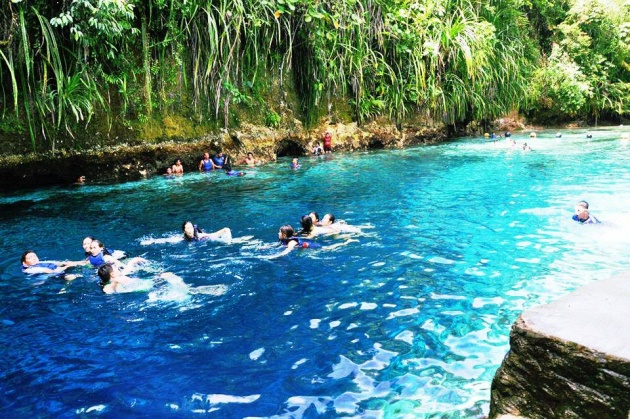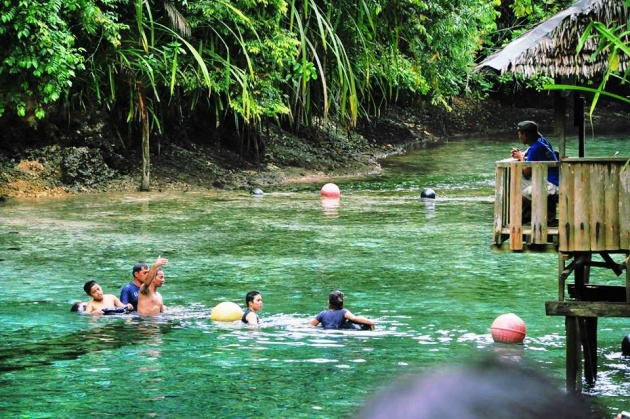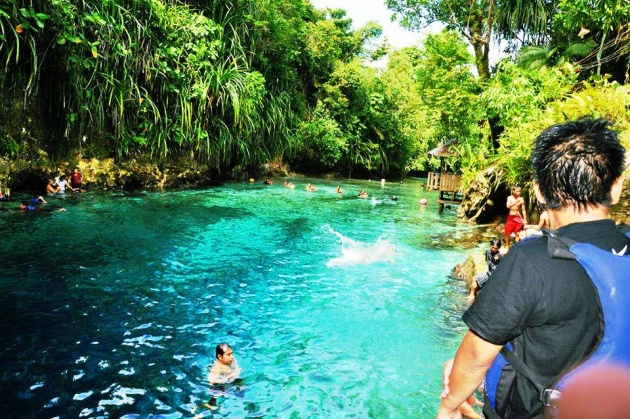 Fish Feeding Time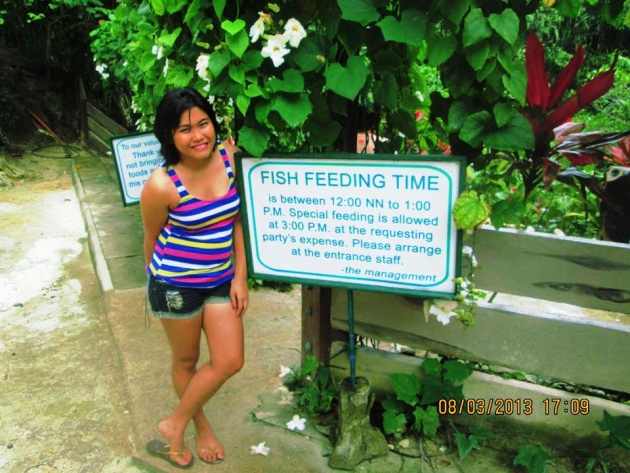 Of course! This is My Favorite Part! Food Time!
NOTE: please see my gallery. click ---> HERE