Strong man! Each sack of rice weighs about 50-55 Kgs. The sacks are carried to our foreman's house where a truck will pick it up.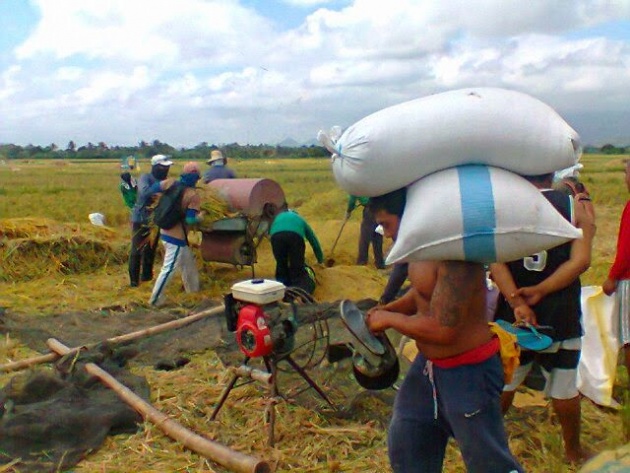 The sacks of rice is carried on the head or on their back and transported about 1 kilometer by foot.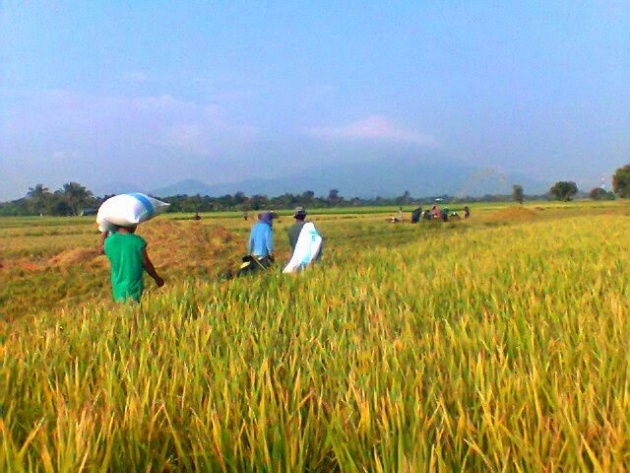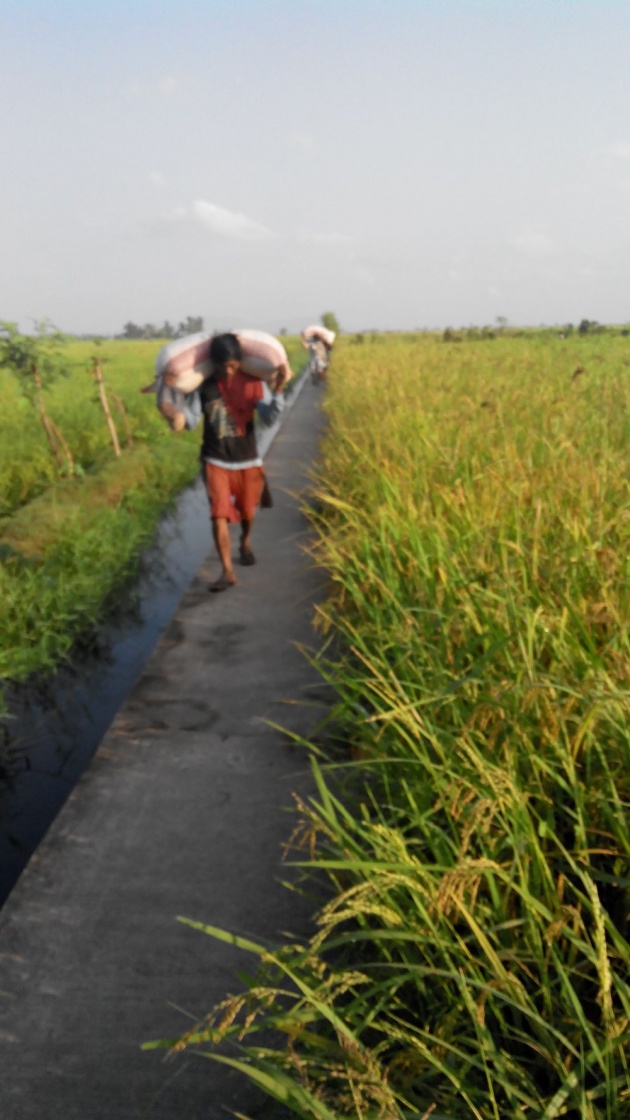 The work starts as early as 5:00 am in the morning.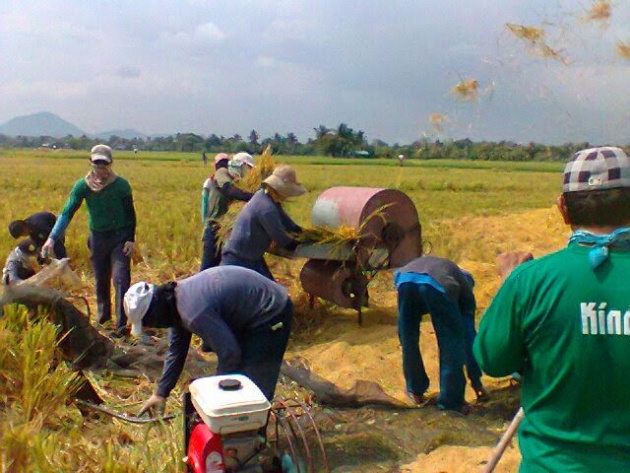 We stop working at about 4:00 pm in the afternoon.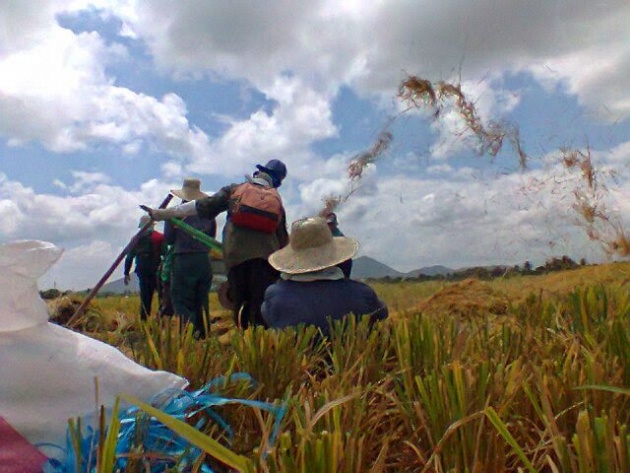 If the ripening of the rice plants is not even, some plots will be left behind and will be harvested in a few more days.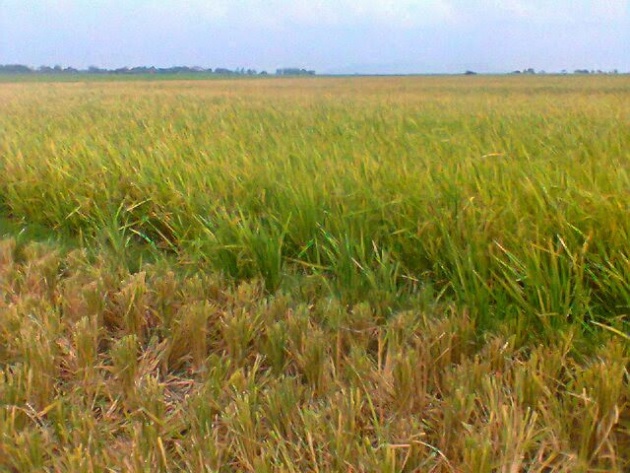 My costume when I'm in the field. Cap, long-sleeved shirt, towel or large handkerchief to cover my ears and neck from the sun. It's hot and humid during summer...