The 2013 Time 100 most influential people in the world list is out! Roya Mahboob is listed in the Pioneers along with other 20 people. Her introduction was written by Sheryl Sandberg, COO of Facebook, and great inspiration for women's empowerment and technology.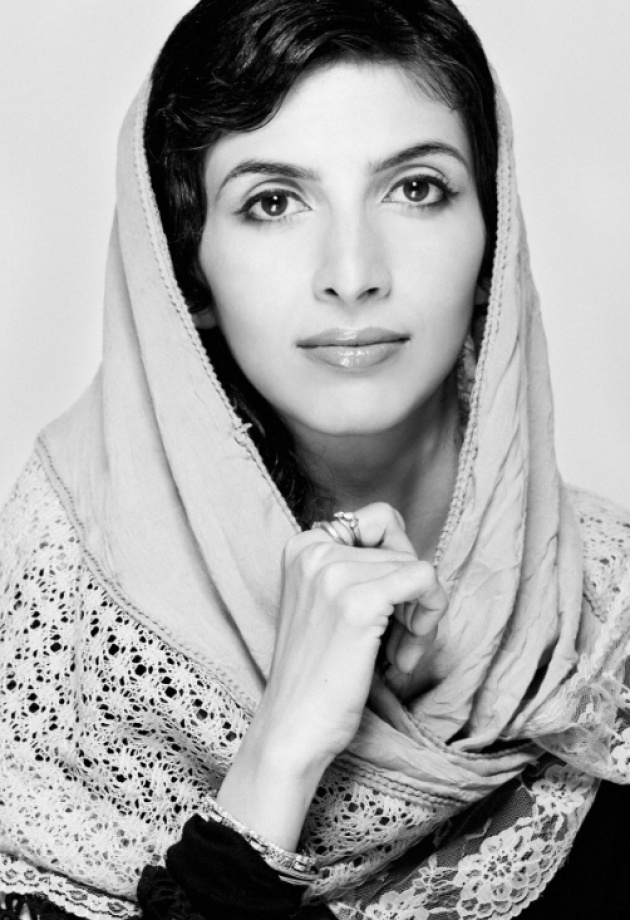 I look back at the end of 2011 when I watched for the first time Roya's interview on NATO TV, and I think of February 2012, when we discussed our collaboration:
I think of the day she mentioned the following magic suggestions:
Build Internet classrooms in Herat, Afghanistan: now we have 8 built in Herat with 35,000 students browsing the World Wide Web, and growing to 40 schools and 160,000 students:
A few weeks later she said:
Implement the Examer Educational System for online education: now we have 5,000 registered users and growing to 40,000. They are taking tests and qualifying for micro scholarships:
A few months later :
Build digital video studios in Herat and Kabul, Afghanistan: now we have one in Herat and one in Kabul. We called them Women's Annex Centers and there, we produce and upload videos directed by young Afghan women.
Sponsor Afghan soccer and sports: now we sponsor the Esteqlal male team, and are in the process to start with the newly founded female team where the star is a 9 year old incredible girl called Mona Amini:
Broaden the languages and countries: now we are operating Film Annex and its content in Farsi, Dari, Pashto, Urdu, Arabic, Russian and Azerbaijani.
Roya's vision was always and is always beyond my expected limits. Her drive and knowledge is impressive, her intelligence superb.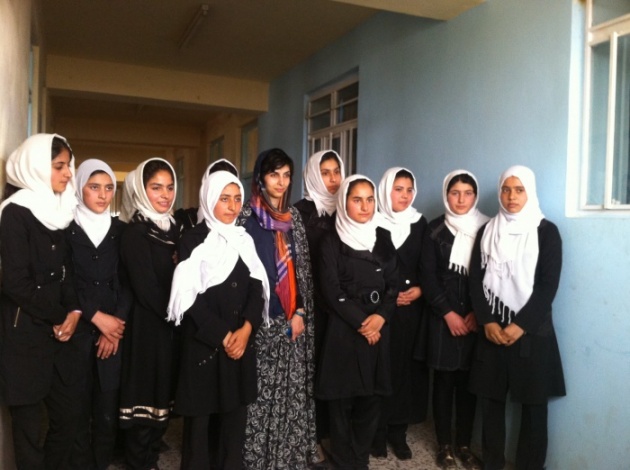 Photo by Angela Shah.
On the other hand, I can say that she is not the angel that people see in Time's 100 picture. When she gets mad, especially when she has not been eating for a few hours, and when she is not getting what she expects, she can be as dangerous as a 200 lbs Olympic Judo Champion, and few people can stop her temper.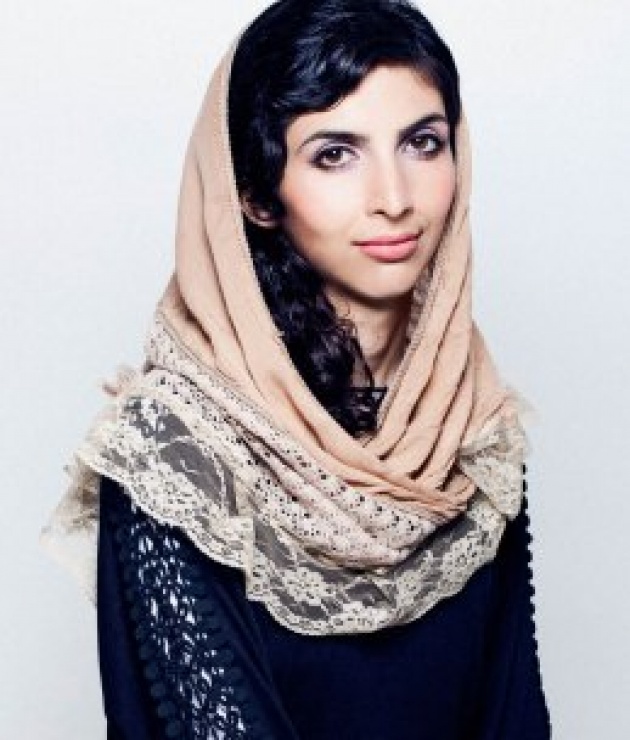 Photo by Alena Soboleva.
The genius behind Roya's vision is the direct link between education and employment, the low cost of implementation, the educational and economic opportunity for women, the respect of cultural traditions and the speed of implementation.
For a basic cost of $20K, we can build an Internet classroom in Afghanistan. For an additional $10K, a video digital studio. The installation and management is mostly handled by Afghan women. The margin and net revenue for Roya's management of the operation is only 5%. Consequently, the costs are very limited and affordable to scale. She is making our life very very very easy.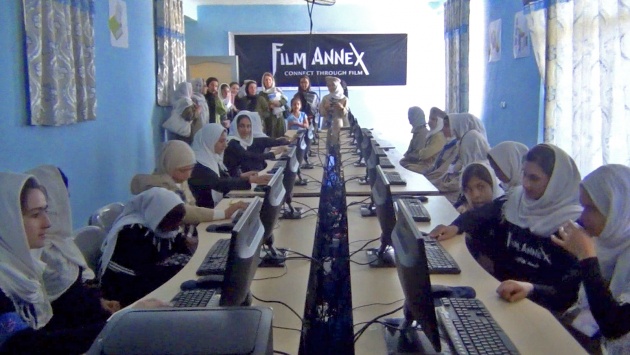 International sponsors like Film Annex provide the funding and pay for the travel costs from Afghanistan to further facilitate the communication. There is no need for Western representatives to travel to Afghanistan. All is managed by Afghan women who are trusted with small but significant investments, as the purchase of computers and equipment. Every step of the way is documented with videos and blogs. The international press is involved in the viral promotion of the projects. The investment of Film Annex is recaptured by advertising revenues generated by the videos, and by Target Thinking services generated by the articles and blogs written by the Afghan, Central and South Asian writers trained and hired by our schools and Women's Annex centers.
The 5,000 students registered on the Examer are tested on traditional school curriculum but also introduced to social media and digital filmmaking tests and essays. The best students are rewarded with micro-scholarships and paid with mobile money payment systems.
Roya Mahboob conceived, created and now manages an incredible educational system with a direct contact to the sustainable industry of digital and social media. Here, the goal is to create and employ an army of female and male young Afghan, Central and South Asian students, and make them self efficient so they can compete internationally.
Afghanistan, Central and South Asia are destined to be the cradle of social and digital media growth. It is not a coincidence that Roya's page on Time100 has over 4,200 likes:

 while musician Jay Z is at 1,300 likes:

and Facebook COO Sheryl Sandberg at 287 likes (she runs Facebook!):

.
The obvious success of Roya Mahboob in digital and social media is due to her professionalism. It's a clear demonstration of how a bright business vision can change the world, fuel education and business opportunities for all, starting from women from developing countries who are passionate and motivated to make a change.
My job now is to walk along the path she drew and make sure that she can work in serenity. I mentioned a few details on this matter in my previous article: Target Thinking for Afghanistan, Women Empowerment, Education for Girls and Boys.