With so many conflicts going on in the world no one has any time to see towards miserable lives of the people living at the Gaza strip and raise the voice against the illegal blockade of Gaza . I have listened to the name of Gaza many times but was officially introduced to it in 2010 when Israel's navy attacked the cargo ship carrying the aid goods to Gaza in which nine activists were killed. This news captured my attention and my curiosity increased with every passing day. Last month, Gaza completed five year of Israel's blockade backed by Egypt in which 1,383 Palestinians died including 333 children and 1.7 million Palestinians were pushed in the fire of misery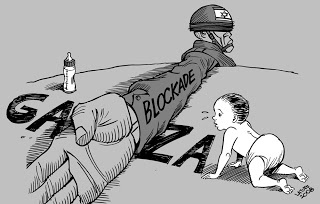 In this blockade Gazans are living through a war, every day they see rockets scattering their loved ones in pieces and Israel's army destroying their houses. People of Gaza don't know what they have done due to which Israel is punishing them by killing their beloved ones and starving them to death.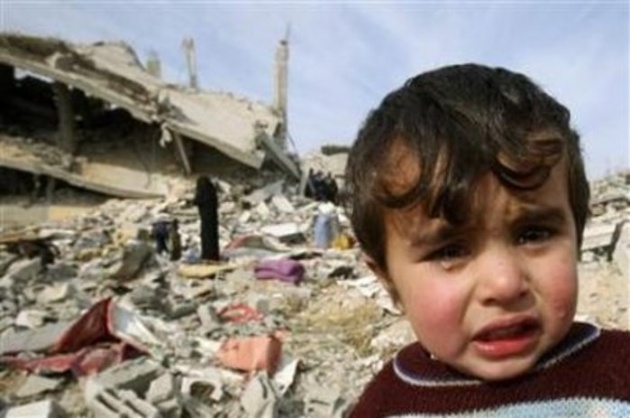 From last five years people of Gaza have been through worse than animal life. last year Israel has eased his blockade for outside world and they can transport the goods in Gaza every Sunday but he hardens his policy for Gaza people and they are not allowed to export their goods or leave Gaza and earn their living. UN in his report on Gaza said "Since the flotilla incident, restrictions on incoming goods and travel abroad have been substantially eased for Gaza residents, but heavy restrictions on outgoing goods and travel to Israel and the West Bank remain in place," Israel has not only blockade Gaza but also seized lands and water for Gaza people and made their lives hell. About one third land of Gaza is confiscated and 80% of Gaza fishing water is not assessable to Gazan. Due to this blockade Gazan's houses lack basic infrastructure and they are out of food. about this condition the organization name as "Gisha" published an article in which it said "Israel's control over the vast majority of access routes into and out of the Gaza Strip -- by sea, air and land -- gives rise to a responsibility on its part to facilitate normal life for Palestinian residents of Gaza,"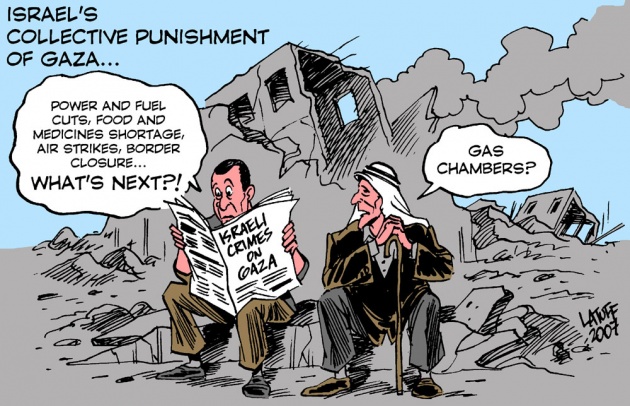 According to UN's humanitarian agency in these years Gaza become inhabitable there's hunger everywhere every morning students walk through the savage water to seek education according to UN 44% of population of this area is suffering from food insecurity and about 80% population live at the aid come from outside. UN officials say if the blockade proceeds Gaza will become unlivable by 2020. Due to blockade the energy shortage increases and energy cuts rises to 16 hours in the night the only light you see in Gaza is the one coming from the nearby Israel village. They don't have contact with outside world and Israel does not allow companies to open their offices in the Gaza due to which in last years about unemployment increased by 45%. Amnesty international working in the Gaza said about the recent condition that "Gaza's 1.7 million residents have been living without power for most of the time and in the shadow of a public health catastrophe, after their sole power plant was forced to shut down, causing the failure of several sewerage and water plants." Further in its report it said "Israel immediately lift its blockade" on the besieged coastal enclave "by allowing the delivery of fuel and other essential supplies into the territory without restrictions."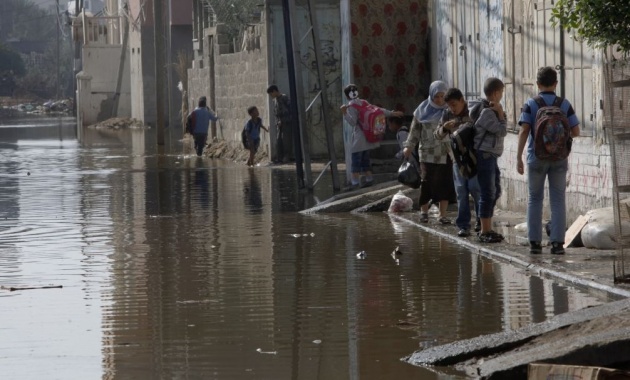 About the blockade Israel says that he has cut the Gaza from outside world because the terrorist group inside the Gaza attacked Israel but by making Gazan's lives miserable he is not punishing those groups who attacked Israel but he is suffocating the innocent people which know nothing what is going between Hamas and Israel and what they want all they care is a peaceful and happy life with no Israel interfering in their freedom and no Hamas which is used as an excuse to suffocate their lives