in Fashion is now almost more important timing than quality as the average customer is willing to shop more often and spend less money per item than 20 years ago.
Nowadays all the international garment brands try to deliver each month new merchandise to the store and look fresh, motivating the public with big discounts and sales constantly (designer clothes discounts). Who works in fashion, knows exactly how hard is to be working in 3-4 deliveries: R&D and sourcing, sampling and fitting, production and finally distribution. Every step is delicate and a small mistake or delay can bring a big damage. The entire process takes 6-9 months and it's planned 1 year ahead trying to absorb also delays, price increase due to multiple reasons and, of course, an international calendar.
Chinese New Year became the most "feared" Holiday because it means 3 full weeks of no manufacturing fabric or garment production, no communication and of course NO BUSINESS!!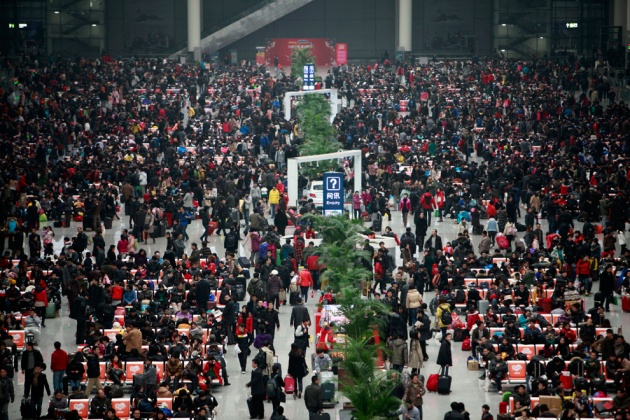 Can you image millions of people traveling for thousands of miles back to their town or vlllages with any possible mean: bus, cars, air etc. Plus 30% of them won't go back to their old job without any notice, causing additional delays to the industry.
One month ahead of Chinese New Year , we also have Christmas Holiday in the Western World and it makes even more complicated, considering US/European customers that needs to give final approvals to make sure that either fabric or garments will be delivered before Chinese factory will close.
Or European textile mills (like italian apparel manufacturers) also close for 2 weeks in a critical time.Basically few days delays could destroy 6 months or work and planning!
Anyway this is the craziness of Fashion and millions of people in this industry hates it or love it.....
Buon Anno, Happy New Year !!