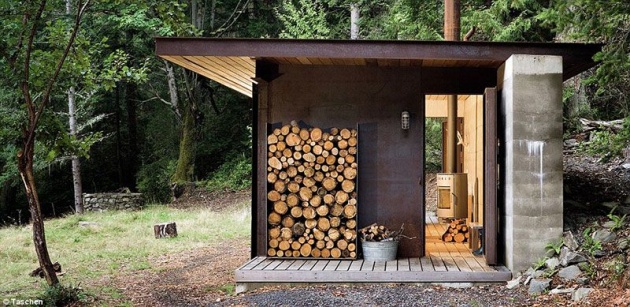 Tiny homes are sprouting up all over the world, in both highly urbanized cities and some of the earth's most remote locales. For some people, the benefits are endless: tiny homes are eco-friendly, cost-effective, and perfect for those who want to start living out and about in the world. Yet for the rest of us, tiny home living sounds adventurous–if not impossible–like we've swallowed one too many of Alice's pills in Wonderland.
Yet for people who are looking to cut costs, today's tiny homes boast not only a small up-front purchase price, but also cost a lot less to keep going. One tiny home costs just a few thousand dollars to build, and mere dollars to maintain.

Plus, eco-friendly designers and high-end architects are dreaming up new ways to configure these tiny houses to maximize liveability and usability, so, for the most part, residents no longer have to give up their creature comforts.
The Hut On Sleds
Despite measuring in at 430 square feet, the Hut on Sleds was designed with function, safety, comfort and local regulations in mind. The two-story, steel-framed home can close up when weather conditions on the New Zealand shoreline get rough or be moved using the structure's two wooden "sleds" should the country's coastal erosion zone creep too close for comfort.
Ladders carry residents to bed or to the roof, with each level offering a picturesque view of the far-off Mercury Islands. The Hut on Sleds was designed by Crosson Clarke Carnachan Architects and was featured in Vogue.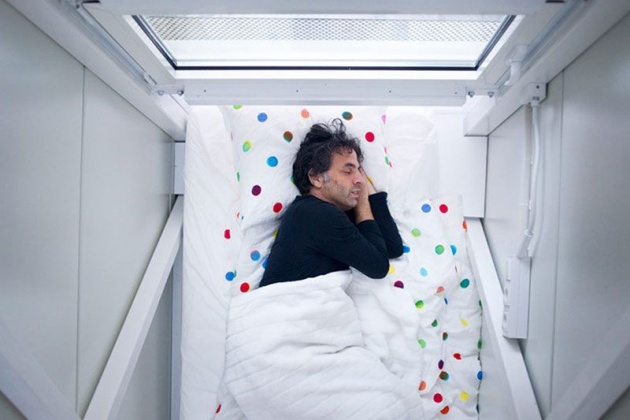 Tiny Homes: Keret House
Polish architect Jakub Szczęsny is the brains behind the Keret House, which was created for Israeli writer Etgar Keret and is considered the world's narrowest home. At its widest, the Keret House measures in at only 48 inches, and its smallest width is a mere 28 inches.
Surprisingly enough, the tiny space still contains a living room area (accessible through a stairway that leads to a trapdoor in the floor), kitchenette, dining room for two and a small sleeping compartment and work desk that are accessible via a ladder.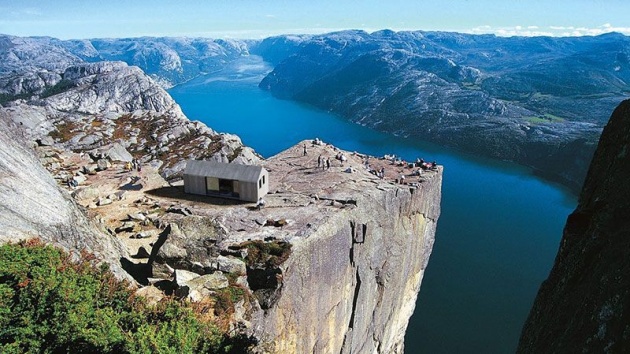 ÁPH80
Think of the ÁPH80 as a fresh, updated take on the mobile home. Designed by ÁBATON, these tiny homes can be assembled within a single day, and are perfect for couples who are constantly relocating, as the entire micro-home can be easily transported by truck.
The ÁPH80's open layout maximizes space by sectioning off three distinct areas: bathroom, bedroom, and a lounge/kitchen area. While the interior is simple, it allows residents to enjoy their environment by providing a number of large windows.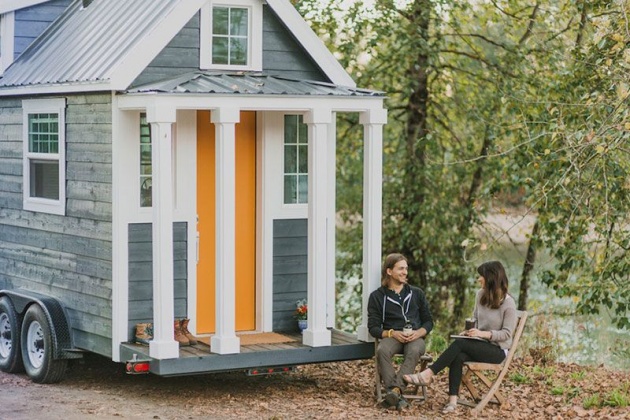 Tiny Heirloom
Think you need a lot of land and a big budget to score one of those Pinterest-worthy ranch-style homes? Not anymore. Portland-based Tiny Heirloom designs stylish luxury homes like this one, complete with wheels and all.
Despite the ridiculously small size, these tiny homes include a kitchen, porch, sitting area, loft-style bed, and an adorable entryway. They're cheap to power and can be taken anywhere—even off the grid on your wildest adventure.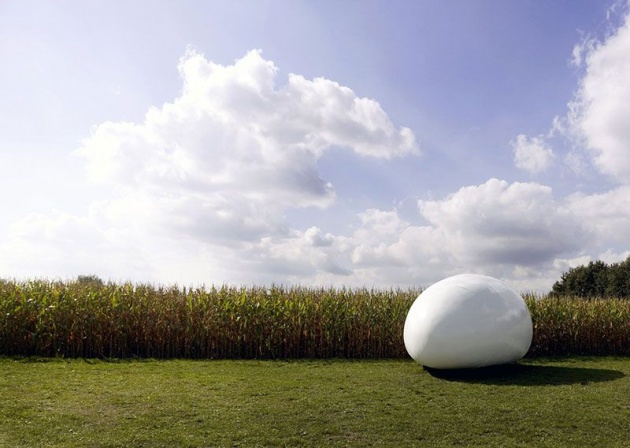 Spectacular Tiny Homes: Blob vB3
With a name like Blob vB3, it's safe to say that our expectations for this tiny home weren't too grandiose. Yet upon closer inspection, this space-inspired, egg-like house is actually pretty awesome. First of all, it has everything you need: a bathroom, kitchen area, lighting, a bed (disguised as one of the white, in-wall compartments), and tons of storage space.
The Blob's nose even opens to function as a sort of porch. dmvA actually designed Blob vB3 to be an extension of the home, meaning it's perfect as a guest house, office or garden house.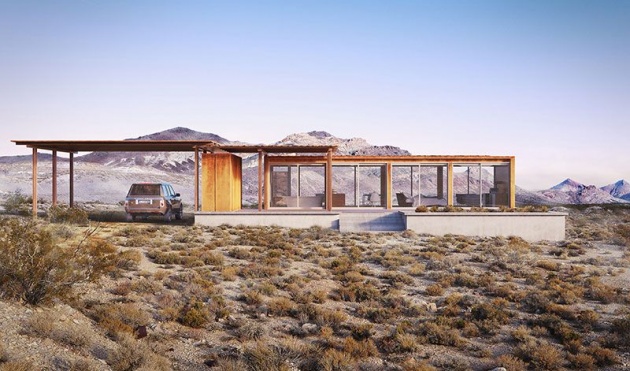 Marfa weeHouse
From a distance, it's hard to believe that the Marfa weeHouse is only 440 square feet. The streamlined, window-heavy exterior offers endless views of West Texas, and with a kitchen, bathroom, living area, bedroom, and (relatively) large porch, the tiny house has everything you need to stay awhile.
Each weeHouse is custom built for its specific purpose. The concept itself was designed by architect Geoffrey Warner of Alchemy Architects as an inexpensive and accessible prefabricated (aka prefab) cabin. Since the creation of the weeHome in 2003, the company has expanded to offer a number of custom-built tiny homes like the Marfa weeHome.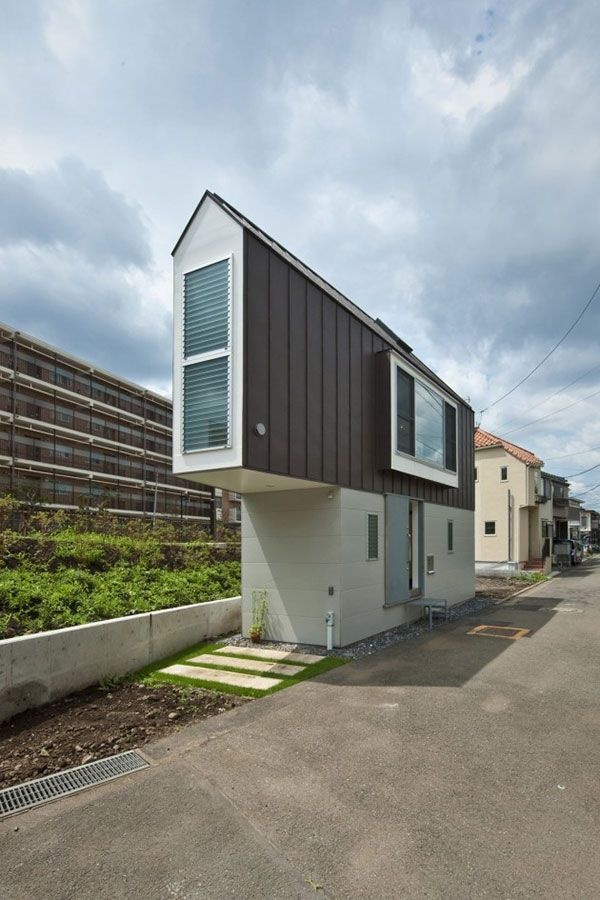 Amazing Tiny Homes: The River Side House
Covering a space of just 29 square meters, the River Side House uses its odd triangular shape to make the most of such a tiny space. In fact, the two-story, angular abode—which was designed by Mizuishi Architect Atelier—includes a dining and kitchen area, living room, bathroom, bedroom, loft and even a few spare spaces. Located in Japan alongside a river, the River Side House is home to a family of three.
(All credit goes to the author owner of the article Kiri Picone)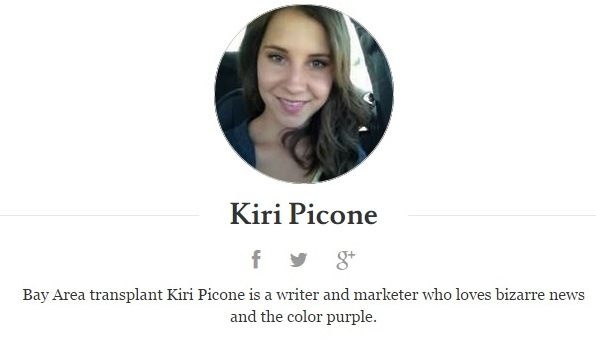 Photo credits: Contemporist, Daily Mail, Coolist, ÁBATON, Tiny House Swoon, Think Future, Pecka.