Top Tips For Mobile Banking:
Mobile banking is very popular and useful for all of us. Our Technology keeps advancing day by day and now we can do all the banking work we need from our home with the latest mobile banking technology. Mobile banking is seemed very easy but there are some risk involved in mobile banking also, which you should know and avoid such practices for smooth mobile banking experience. Today I will discuss about few mobile banking tips that will surely help you protect your bank accounts and personal information.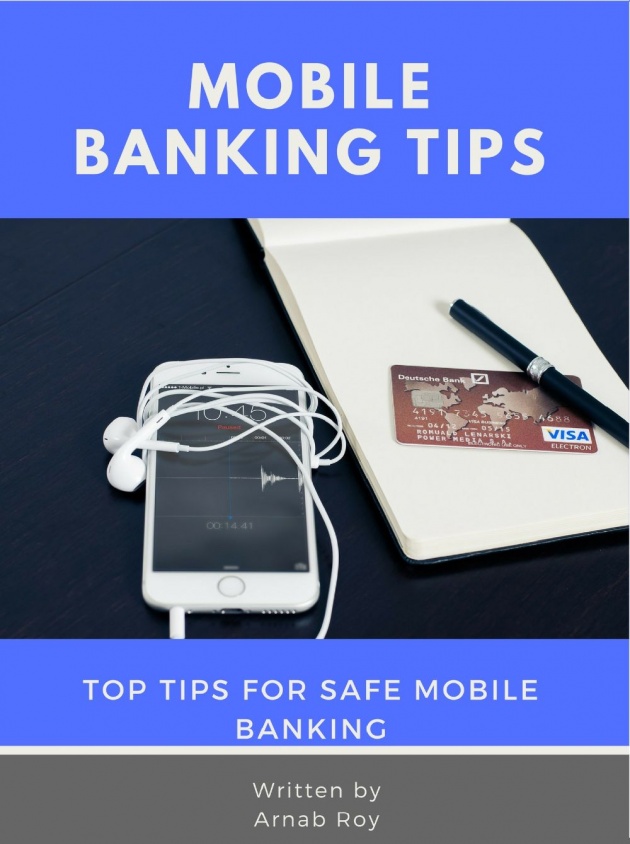 Image Credits: Canva
1. Install & Use Official App:
The very 1st thing that everyone should pay attention to is that the mobile banking app they use is official. There are many fake apps with same name available over internet which can steal information of your bank account. Means with the same banking name there can be more than 10-20 apps available in play store or apple store, you have to choose the official app only. You have to carefully check the star ratings and publishers name of the app before downloading. The easiest way to download the official mobile banking app for any bank will be to visit the official website of the bank and then download the app. Also if you don't use any app and use mobile banking directly by your browser then make sure to use top browsers like Google chrome, firefox etc. and also check the web URL is secured with https secured connection.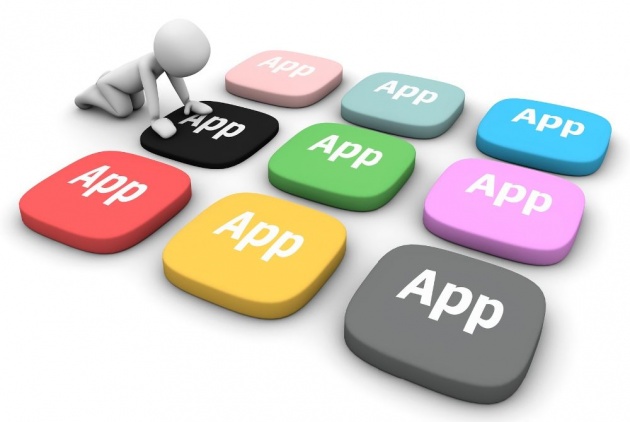 Image Credits: Pixabay
2. Use Strong Password:
2nd most important thing that everyone should pay attention to is creating a very strong password for their internet banking. Most of us don't take it seriously and use any random name, mobile number type of information while creating a password. My recommendation for creating password will be:
Don't use your basic personal information like your name, mobile number, your birth date in your password. Use unique information in your password.
Use both Upper case and Lower case letters.
Use both alphabets and numbers in your password.
Use special symbols like @,#,$,% in your password.
Use a long password with 15-20 digits.
Also make sure you memorize the password and don't save it in your mobile like in your contact, notes or any document file. If you are using mobile banking directly from your mobile browser then after log in you get a prompt in your browser saying "Remember password" and "Don't remember password". Make sure you don't click on save password prompt that will save your password in your browser's memory.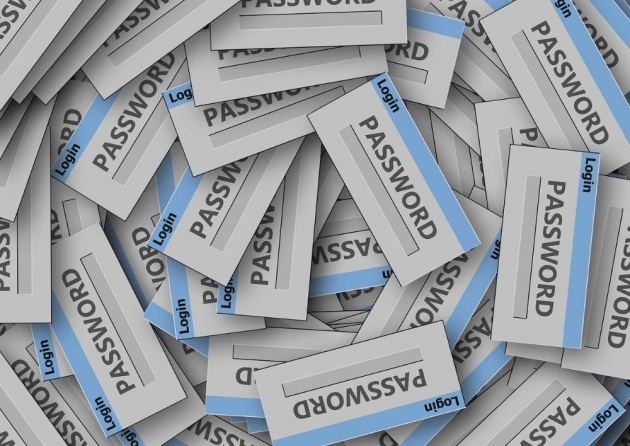 Image Credits: Pixabay
3. Beware Of Phishing Attacks:
You have to be very alert and act very wisely to avoid different types of Phishing attacks. As technology is advancing day by day hacking and phishing attacks are also increasing very rapidly.
What is Phishing Attack?
Any attempt to get your personal information such as your username, password, card details etc. via email, phone or message called Phishing attack.
One of the common methods of phishing attack is to create a similar looking website of any popular website and ask users to enter their username and password to log into the website. The fake website looks exactly same as the original and after entering your username & password the hacker will gain access over your account. This is just an example there are thousands of method used by the professional hackers to steal your personal information. Follow some basic Do's and Don'ts to avoid phishing attacks:
Never share your personal information over emails, messages to any random person whom you don't know. Every day we receive lots of messages, emails, and calls that you have won $10000, Car, I-Phone etc. Do not respond to them.
Do not click on any random links you receive on your mobile, you can receive it via direct message, mail or in any social media. The best way of opening any popular website is to Google it about the website.
Always lock your phone with a good strong password, pattern lock, fingerprint or face data. Most of the phones provide app lock feature, so if possible also lock your mobile banking app with the app lock.
Use 2 step security systems if your bank is providing. Most of the banks provide 2 step verification feature where there are 2 steps to log in to your account. At 1st username password and then OTP is required to log in to your account. OTP will be sent to your registered mobile number.
Hackers can also call or email them directly by giving the false identity of a Bank Manager or your Mobile service provider and ask for card details and OTP.
You have to act very smartly and always try to gather information about the latest phishing technologies hackers used to avoid the phishing.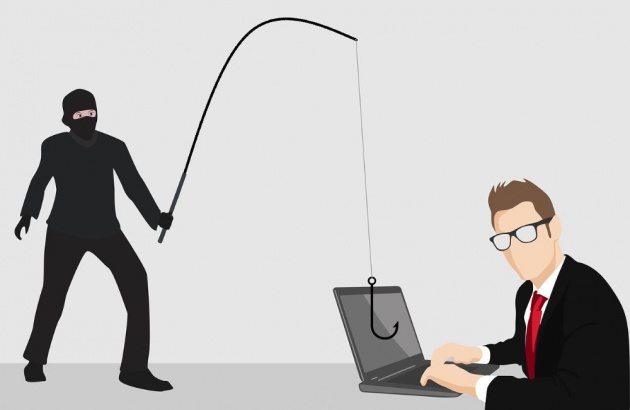 Image Credits: Pixabay
4. Use Secured Connections Only:
Yes, using a secure connection will ensure that your data is safe and no one has access over your personal data. If you are using internet from your home or office that's fine because that's your personal connection and no other user is using this connection. Personal home connections are secured and reliable. But if you are using any public free wifi connection then there is a chance that the free wifi provider is monitoring your data and there is a very big chance of data theft. If you have to use public connection then use any VPN for a secure connection.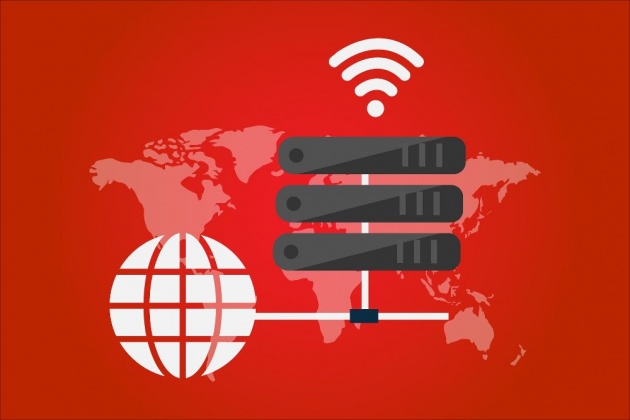 Image Credits: Pixabay
5. Update Your Mobile Regularly:
Make sure you are updating your mobile phone and the mobile banking apps regularly. To always stay one step ahead of hackers you need to update your mobile's security patches, apps to counter against the attack. Every day hackers trying to find a loophole in your phone to steal the information. Our banks and the mobile phone company is also doing their best to provide us with a solid proof system.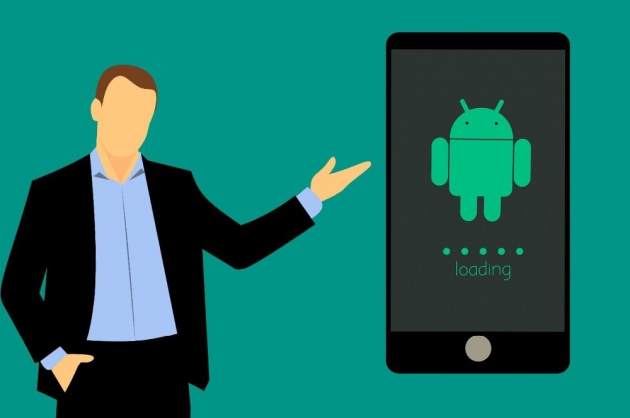 Image Credits: Pixabay
I think I have covered all the necessary points you need to care about for safe mobile banking experience. At last, I just want to request all of you to share the post with all of your friends and family so that they can also get the information about the same. You think that I have missed something to add then please let me know in the comment section.
Written for Bitlanders
by Arnab Roy
Connect with me on Facebook
Visit my personal blog Softfreakz