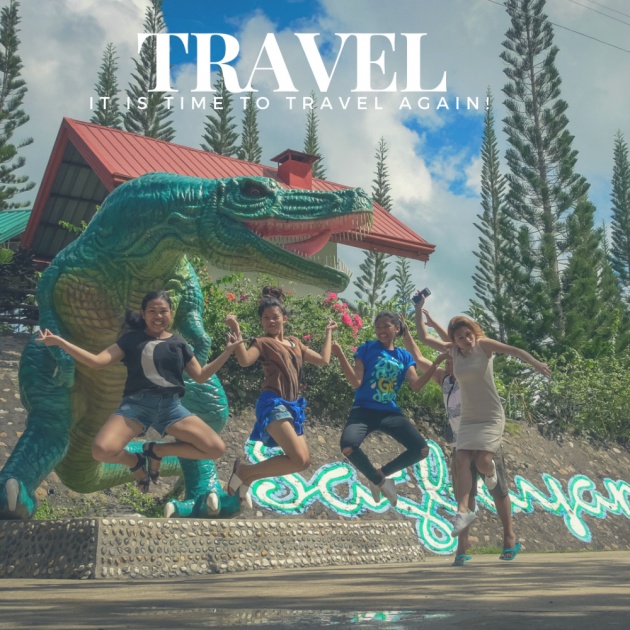 Image edited in Canva credits: Jean Beltran via bitLanders
As summer is almost done, it's the last week of May yet I felt like I didn't have much summer escapades compared to last year. The previous year, James and I went to different places, we had gone to Batad and Sagada then we also went to Coron with my brother and sister in law.
But this year, I only had one summer getaway, an island hopping which occurred last March together with our boss from Belgium. Those trips James and I went within Cebu were not really summer escapades but mere weekend trips and I can't consider them as such. Gladly, my teammates had a great idea - we are climbing Osmeña Peak this Saturday and I am excited about it. It would be a great way to end this month and look forward to the rainy months.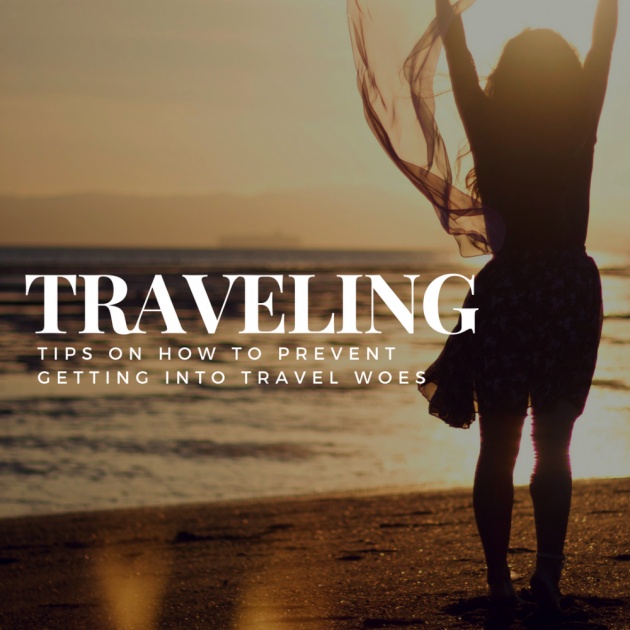 Image edited in Canva credits: Jean Beltran via bitLanders
Now, speaking of travel, I realized, I have not yet shared some tips on how to avoid terrible travel experiences. Because admit it or not, when you are already on the road, certain circumstances may happen and you might be caught off guard if you are not thinking ahead of time.
So, with that, I would like to share some of the things that I had learned throughout my travel experiences in the past which can definitely avoid or save you from having a terrible time while traveling and which might discourage you to go on a travel again in the future.
Never Go Out of Mobile Data or Minutes
Image edited in Canva credits: Jean Beltran via bitLanders
Last year, during our Surigao trip together with my brother and his wife, my high school friend, her brother and his boyfriend from the US. It was a good trip turned really bad because, on our way back to Cebu City, a storm hit the area where we were at, in Tandag specifically.
The Tandag Airport is a small one with a single runway and with zero lights for evening trips so all their trips happen during the day. Unfortunately, since there's a storm, no aircraft was allowed to fly. All passengers were at the airport, in queue asking for what their options are. The nearest airport which has night flights is Butuan which is three hours away from Tandag, however, our next trip schedule offered by the crew was in two days time so we will be stuck in Tandag or Butuan!
Image credits: eloadcenter
I had to think fast and find ways for us to get out and go back to Cebu. I checked online and found more Butuan to Cebu flight options, most of them had a connecting flight from Butuan to Manila then Cebu and they cost more but it would allow us to arrive in Cebu the next day so I called the airline contact center.
Gladly, we had minutes on our mobile phone and we were able to rebook our tickets for the next day flight. Although we had to travel from Tandag to Butuan then Manila then Cebu, we were thankful we got our way out of that messy situation. Thanks to the hotline and the mobile minutes.
So, when traveling, do make sure you top up your mobile devices with lots of call minutes, if possible, bring a postpaid SIM!
Ensure Your Hotel is Near the Airport or Downtown Centers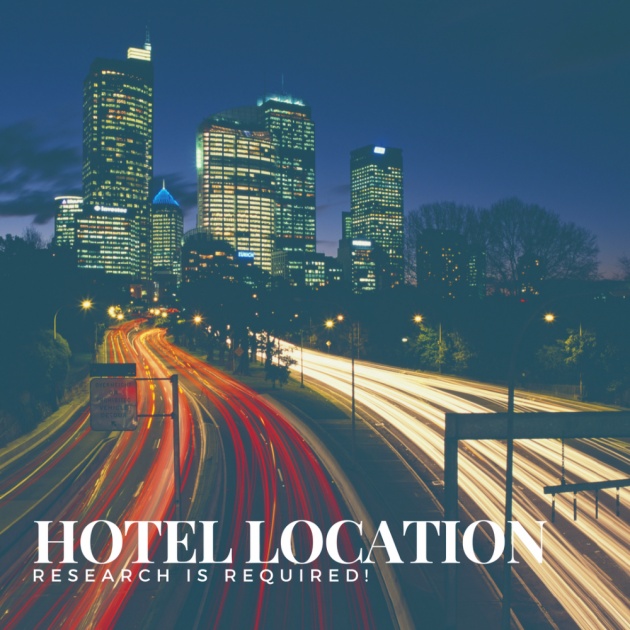 Image edited in Canva credits: Jean Beltran via bitLanders
Booking a hotel is a tricky task. You have to be very keen and be extra in terms of calculating distance. When it comes to hotel or apartment, I would always ask for the help of Google Maps.
With the Maps application, you can look up for the directions, the app automatically gives the estimated time of travel going to that spot and will surely advise you about the routes and the specific minutes depending on your preferred transportation option.
Video credits: Wolters World via YouTube

Because staying in a hotel which is very far from where your destinations are or the downtown of that city will give you a higher percentage of encountering issues. So, be sure that if you are DIY-ing your trip, you got that covered!
Never Leave Valuables in Your Checked-In Bag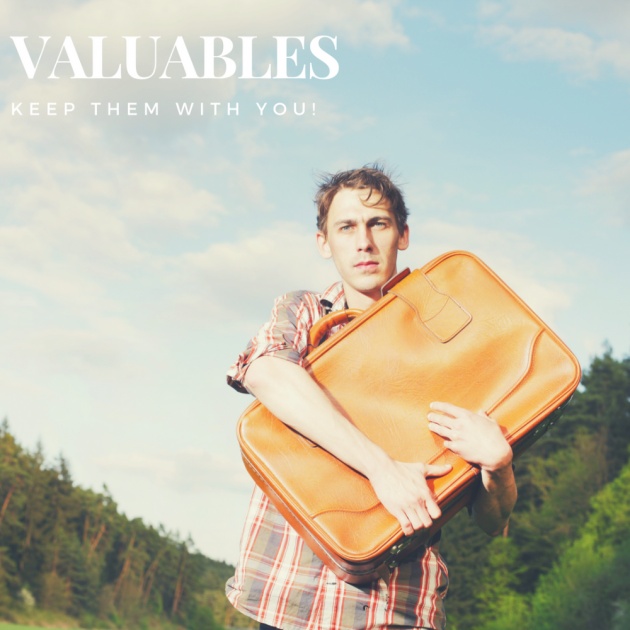 Image edited in Canva credits: Jean Beltran via bitLanders
Leaving valuables inside your checked-in luggage is such a mistake you don't want to experience. There are a lot of people who report a loss of valuable stuff but never really received a resolution to the missing items.
We don't want that to happen to us, the hassle of reporting the lost item, the follow-up process and there's more frustration on the way, we want nothing of that when traveling.
Also, aside from missing items, think of missing luggage? There are a lot of cases when they go from one country to another and the luggage was mistakenly placed into a wrong airplane. Retrieving that will take days and if your valuables are in the luggage, good luck with your trip.
Image credits: travelmanor
One way of having a remedy before all of these things happen is acquiring travel insurance. The airlines which you booked your ticket usually offer this or you can purchase it from a third party company. The travel insurance will cover your lost luggage too so even if you lost that bag, you can still enjoy your trip because of the insurance coverage.
Keep Digital and Printed Copies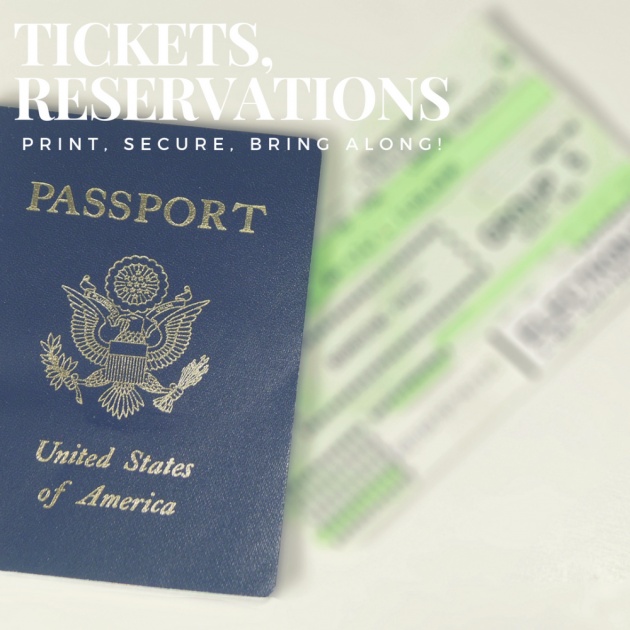 Image edited in Canva credits: Jean Beltran via bitLanders
I have an issue with printing ticket copies. Either I will forget to print it or I would try to gamble our way in by just showing a digital copy. I am glad that these days, showing a digital copy is already allowed. For me, there's no sense at all if we'll print the ticket and the check-in counter tellers would just give you a new paper for boarding.
Thankfully that has been changed but note that not all terminals would allow digital copy. Like when we were on our way to El Nido from Puerto Princesa in Palawan. I had booked our bus tickets online and it was stated that we have to present a printed copy. Although I had printed them and brought the paper, I somehow misplaced it.
Video credits: Jean Beltran via bitLanders
The bus helper asked for the paper and unfortunately, he wouldn't accept the digital copy because as per him, he has to present it also to credit the ride. Gladly, after few minutes of looking, we found the printed confirmed reservation. It would have been a horror if we didn't find it and our trip was about to go.
So I had learned to keep both copies and set a specific spot on where I should place all these paper sheets.
Always Bring Snacks
Image edited in Canva credits: Jean Beltran via bitLanders
Traveling is a fun experience but if you go hungry while traveling, it will cause chaos. When we are hungry, we have the tendency to decide immediately, we lose our decision-making senses and we would grab every opportunity just so we can satisfy our hungry tummies.
Bringing snacks would be helpful to ease the hungry stomach during tours where the food is expensive. The cheap snack will definitely save you from spending beyond your budget.
Image credits: inmybowl
I remember my colleague and friend who loves to travel, in his Singapore solo travel last year, he brought few pieces of fruits like apples and oranges with him on his bag because he wants to be inline with his travel budget and he already know that eating in Singapore is expensive, its way of living there is the same so he has to be very conscious and he can't afford to eat an expensive meal just because his stomach is grumbling. He even told me those apples saved him a lot of pesos!
I hope this will help you in your future travels avoid woes and problem. It is better to be ready than be sorry!
This blog entry was written and published by Jean Beltran-Figues for bitlanders.com.
Join me, click here to sign up.