While being with bitLanders for a year had been a wonderful one with lots of improvements and innovations now and then, I had even blogged about what are the innovations which had happened within the one year span of my bitLanders experience here:
bitLanders in a Year of Innovation

There is one thing which had been constant and all of us here in bitLanders are aware of it. Spamming is rampant and I do believe that it will continue to do so if we as users won't change our ways.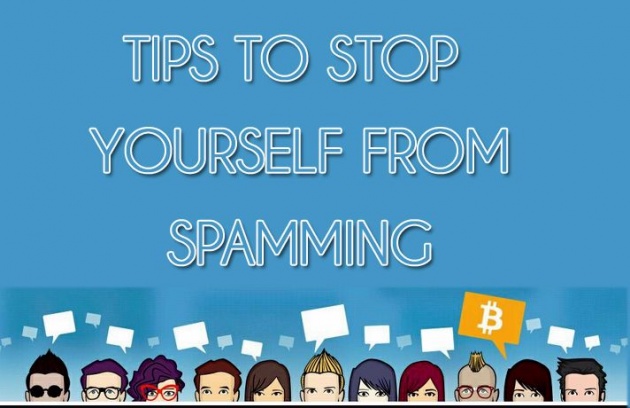 Even the bosses here had already warned us from this spamming activity ever since we started. Remember when we first signed up and we had been welcomed by Miss Hillary and Ballz as well as Micky-the-Slanted-Salerno that spamming is not allowed in here. I bet you can still remember it and if not, then you have to get yourself checked.
But if you are not familiar with these three, then let me share their images and it might get your memories back:
Hillary Summers is from Angola and is the one assigned in reviewing our contents: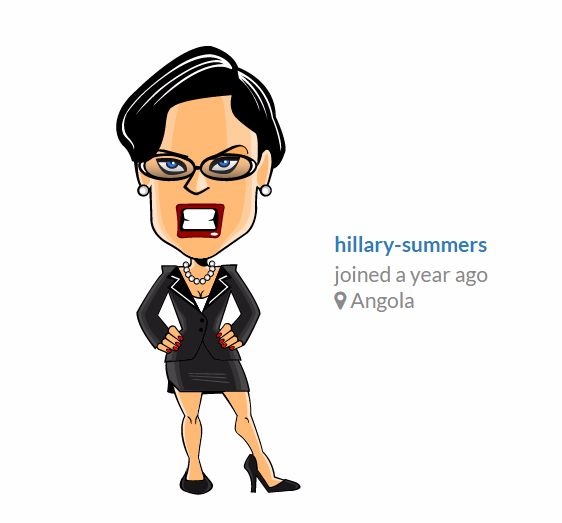 Ballz is also from Angola and has been known for banning and blocking certain users who are not following the rules. He has been very famous before for monitoring the spamming activities of certain users. He carry cymbals with him.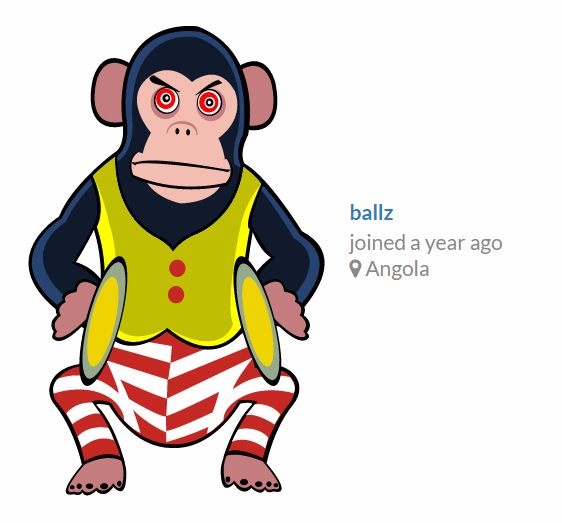 Micky-the-Slanted-Salerno on the other hand is like the ruler of this site who is posting the updates of what is new in the site. He also announces the changes which happens and the items which needs to be blogged for additional points. make sure you are following him!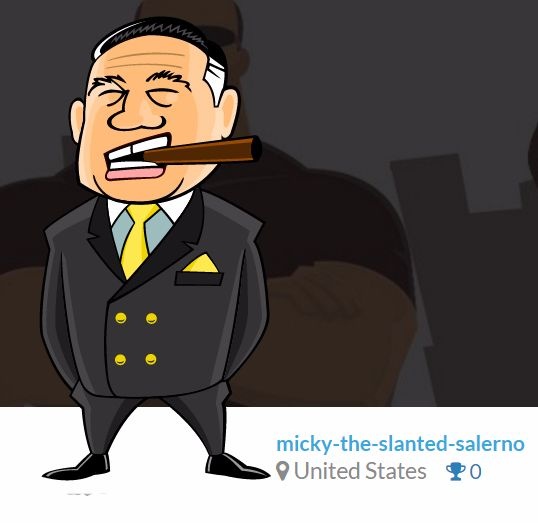 Previously, I had blogged about this rampant activity that is dominating the site. You can read it below:

Today, let me share some tips and ways on how I had prevented myself from spamming. Not just me but there are lots of users here who are not spamming and are providing quality posts. So let me provide some simple steps to somehow stop yourself from spamming.
MICROBLOGS

By the way, if someone here is not familiar what microblogs are. Here's the definition:
Microblogs are short status updates, questions, thoughts, pictures, etc.
Let me list down the things that I post on my microblogs:
Post Quotes
Quotes are the easiest method of filling up your microblogs because anywhere and everywhere in your day to day life, you'll get to meet with a certain quote. It may be a love quote, inspirational or whatsoever, it will definitely make the readers or your co-bitlanders to read your microblogs.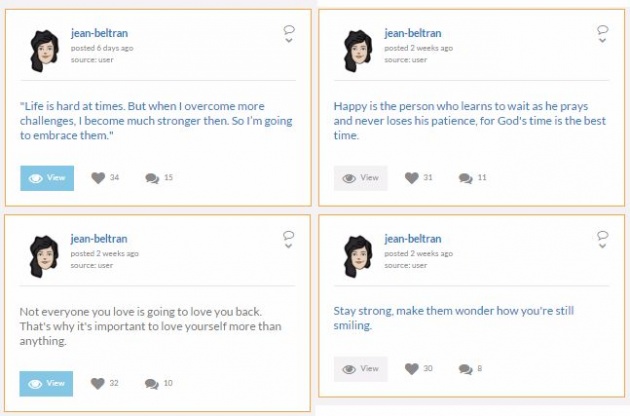 Aside from that, it can also be shared to other social media sites as well. Whenever I check my co-bitlanders' profiles specifically their microblogs and I find interesting quotes, I would always take some time to share it to twitter. I had earned a couple of followers in fact because of those quotes from our microblogs. It is quite easy to share a quote to twitter since they are just mainly characters and texts.

Also, posting quotes would tend your co-bitlanders to relate to those ones you had posted. I am experiencing this myself and I would always comment on those specific posts.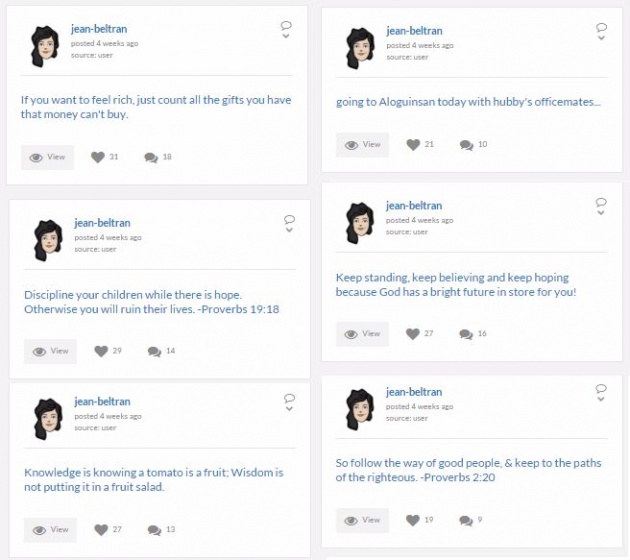 I recommend posting quotes on your microblogs for a start. It is easy and can be posted immediately since there are no media to be uploaded.
Post Funny Photos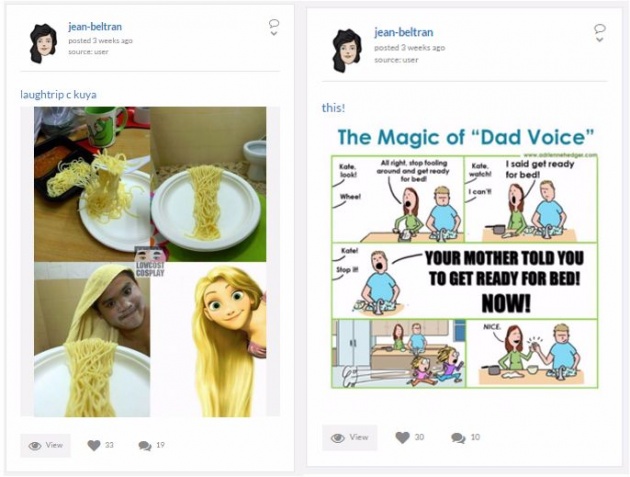 Whenever I am running out of Quotes and I can't think of anything which would suit the mood which I am having, I would switch to posting funny images.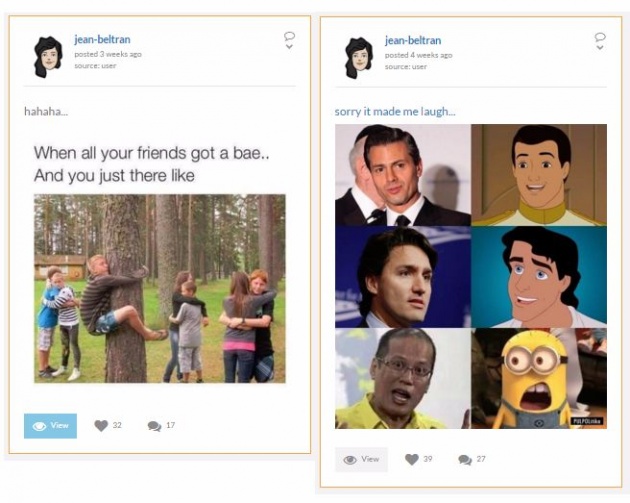 Funny images may range from cartoons or real people. There are lots of them on other social media sites like Facebook. They can be easily shared because those photos are just of a few bits. It will be easy to be downloaded and easy to be shared too!
Post what I am doing

Just like any other social media sites, sharing what you are up to is really common and that is also another thing that you can post here in bitLanders. Every day, every minute, we are doing different specific thing and that would be a great alternative to share in the site. You can share that you are currently traveling and that you had met an old friend. You might have just logged in and you can also share it. For microblogs, you have the luxury of posting 160 characters so ensure to make the most out of it.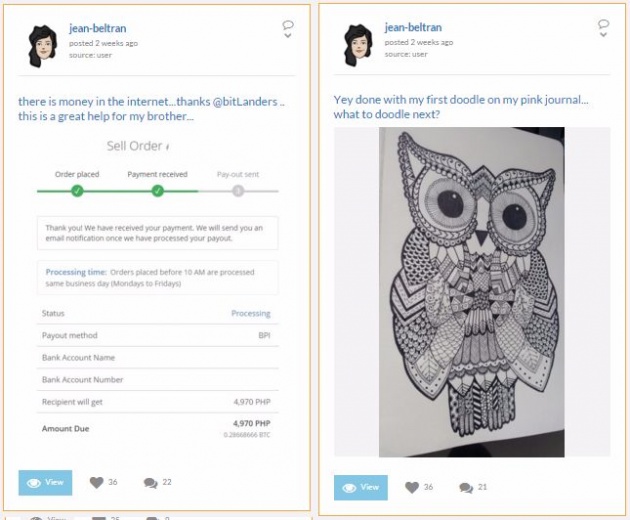 I have been doing this and there are a lot of interaction happening as well when I post something which I am doing at that time.
Post a Selfie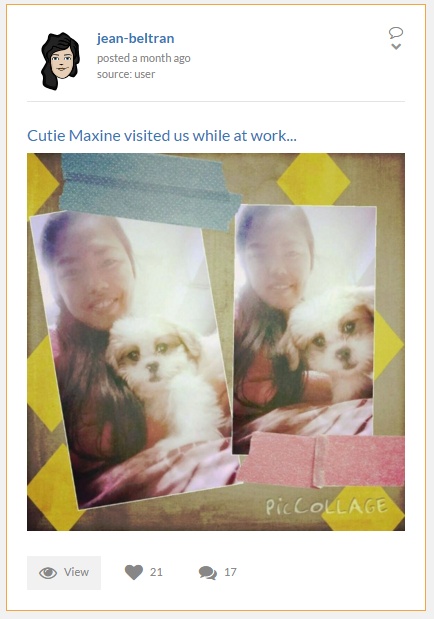 Well, I don't usually do this but when I do, I post it in bitLanders. I don't like posting a selfie of myself but there are certain instances where in I can't help but post a selfie. But this kind of act happens once in a blue moon and so you won't really see my face in your wall feeds.
But I do post groupies too! My husband and I perhaps or my colleagues. I am doing so that I can also give a glimpse of my personal life into bitLanders.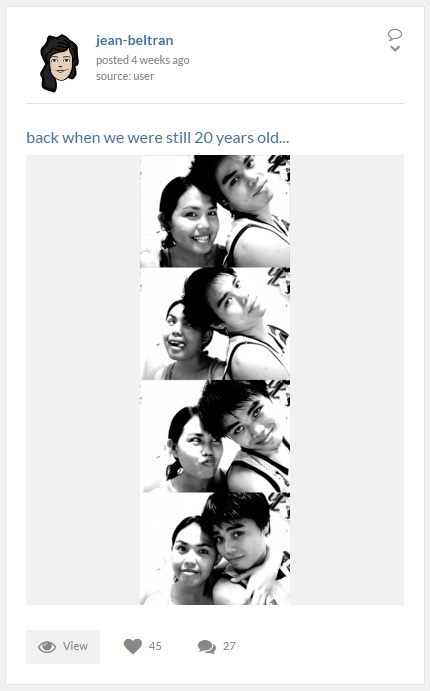 Post Interesting Facts
It doesn't just give you non-spamming microblog posts but will also enhance the intellectual information of the other users who had read your post and as well as yourself. I find interesting facts really valuable. It also includes certain information about the recent happenings in the world. It increases our knowledge to certain things too. If that is about the body, it will help us in the future in case certain things might happen to us or we get sick.
I have some example here from @saori-sam :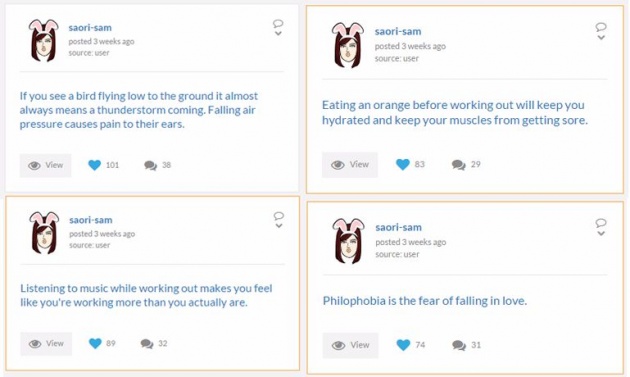 If that is also about certain life hacks, it will definitely be a great information because there are things which we really don't know about but after reading or learning about those posts, we can then apply them on our day to day lives.
There are more other things that you can post or share in your microblogs, the sky is the limit of course. There are other options like the following:
1. Posting a photo of your food just like in instagram
2. Posting a link of an interesting topic or article
3. Posting a question about anything and everything under the sun
4. Posting some phrases of educational information perhaps about the internet or bitLanders itself.
5. Posting about birthday greetings specially to our co-bitLanders users. Use the @ sign to tag them!
Again, the sky is the limit so there's no reason why you'll be posting just number or letters which are really not relevant and won't mean a thing.
VIDEOS
While bitLanders before it became bitLanders was focusing on videos. The site was used to be Film Annex where people or users are more into video. Film Annex is an online film distribution platform and Web Television Network.
A little more background of Film Annex can be found over the web as such I am highlighting this information from Wikipedia:
A Web TV Network that allows filmmakers to create free Web TVs to present their work under specific domain names, in 2006. Film Annex helps filmmakers create a brand out of their name, company, or project, in an effort to avoid a "forward-slash mentality".The company's distribution of movies and web television aims to allow artists and filmmakers to fund their projects and promote their works with a shared advertising model. An editorial team approves the content of all films before release to ensure they are made by professionals.
And here are the stuffs which I usually post under my movie section:
Post Daily Clips
These are the types of videos which are sitting on your phone. The everyday activities or things that are available right in front of you. Aside from the fact that it can be your room, your newly drawn piece of art, your backyard, the skies, the newly put up decorations inside your house, your neighborhood. There's nothing really special about these kinds of videos however, it can be shared and as long as there's nothing sexual about it, you can definitely get it to upload to bitLanders.
I have a lot of videos on my phone since I am really into media like photos and videos and so I am doing it in a regular basis that I will be documenting every certain thing happening in my life. It is also a way for me to look back and reminisce what had happened to me in this certain day or moment.
Posting these daily clips is quite clever because the videos aren't really long and would only take a few minutes to upload.
Post Videos taken while traveling
My husband and I loves to travel and check new places ourselves. Together with the expense of traveling, we would make sure that we are able to document these happenings since these things are not always happening to us. It is not like an everyday activity so we are making sure that the travel experience is well documented.
We are glad that we have certain cameras to capture our travels together. Just like when we had our anniversary travel experience in Palawan, Philippines.
Here are some videos:
We got our DSLR camera with us to take clear photos and videos, we also brought along our action camera and mobile phones as a backup. All of these gadgets had helped us with documenting and capturing the beauty of what has been happening while we were traveling.
Post Royalty Free Videos
Royalty Free videos
are those that are not copyrighted, which means, these videos can be shared to any other social media sites including bitLanders. There are thousands if not millions of videos like these around the world and when it is really interesting, it is worth a share.
Most of the free videos I can find here are baking tips, cooking videos, tasty food videos. There are also movie trailers which can be shared here too! There are so many options that you can go from and it only takes a few action to do so. Although I am not really into sharing these kinds of videos, I normally stop and finish these videos specially if it's about food or travel. I have found these videos really interesting and worth sharing.
Some examples, these are mostly baking :
Aside from watching them, I am also sharing them on twitter or Facebook. It's best to share it because you can get more other users to check what bitLanders is. Try it out!
GALLERY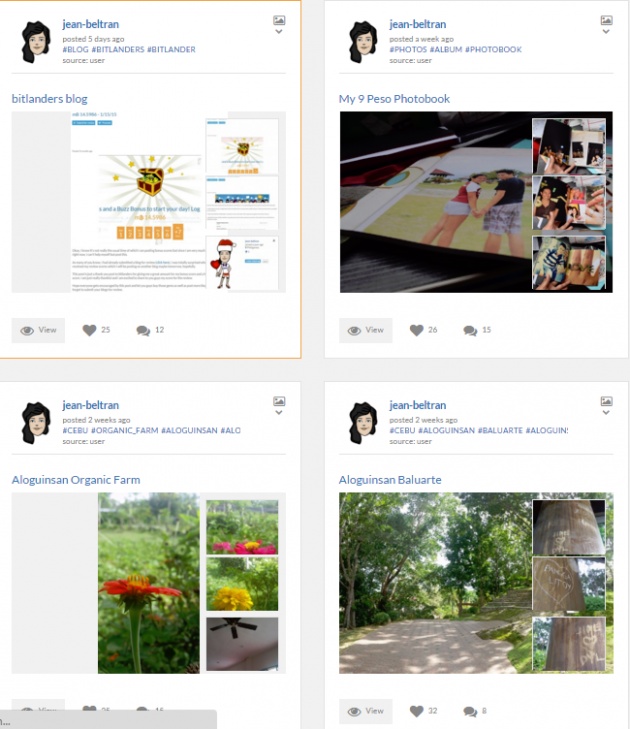 Galleries have been also become a medium for spamming. When users don't have enough photos to post and just so for the sake of posting one, they would go use the same photo again and again and post them a lot of times. Sometimes, I am seeing these certain the same kinds of photos again and again for an entire week and I am not really complaining but it is really a nuisance to see the same kind of picture again and again. I believe other users would agree with me. One share should be enough and it doesn't deserve a second more.
I usually ignore the rest of the photos when this happens and I would comment that this is spamming already so that the user can be alerted and would then doubt to post the same photo next time.
Here are most of the things I post on my gallery:
Post personal pictures
There's a reason why in microblogs you can only post one photo while in the gallery section, you can post up to fifty photos in one gallery. It is also called gallery because you can post more photos however, that doesn't mean that you really have to post more photos. It will still depend on your personal choice.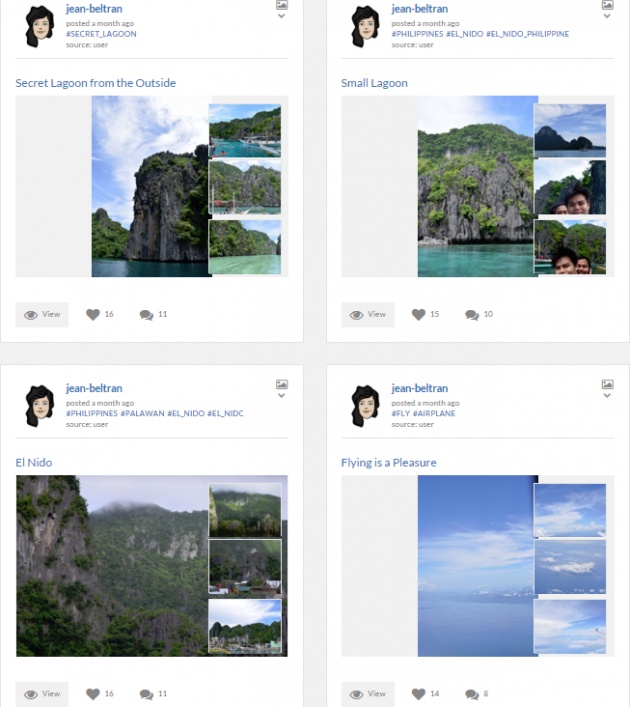 I have personal photos which I post on my gallery specially if it is the travel photos which I had taken while in a new place. I like to see them in an album and I use them as well for my blogs. It has dual purpose actually because I don't like posting photos on my blog which I didn't take myself, I have to really have an album designated for my own blogpost. That is why if I have a new album posted on my gallery, I am definitely most likely posting a new blog as well.
Personal pictures would range from your selfies or your candid photos. The photos of your pet, your neighborhood and your environment.
Post Quality Photos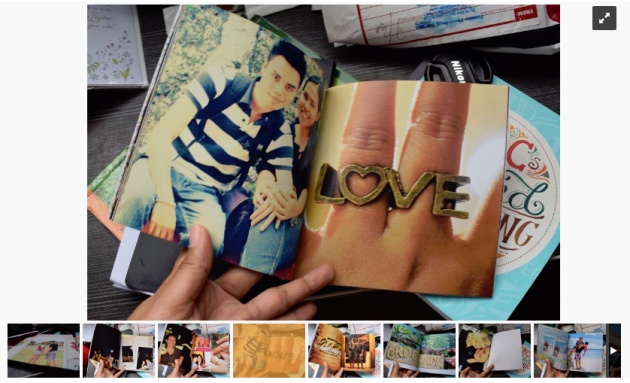 For me, Quality photos are those which are clear and crisp and of which has a good resolution. Mostly, these kinds of photos are taken using a DSLR camera since it produces good quality images. However, at this certain generation, there are already certain cameras from phones and other gadgets which also provides good images. These can certainly be posted and it would be great if you have a theme for that specific album.
There's one user whom I really look up to when it comes to gallery photos and that is Ako-Eto. If you check his galleries, you can find good photos which he had also submitted for review and had received good ratings from Miss Hillary Summers.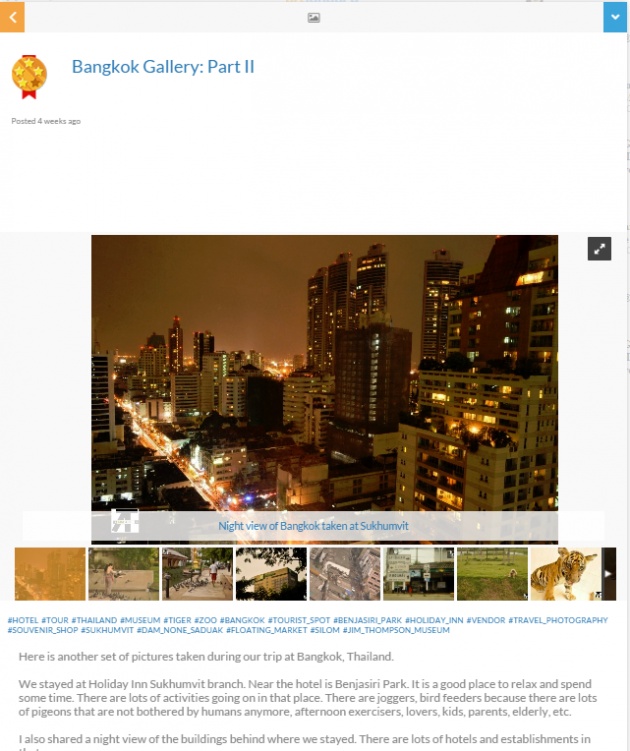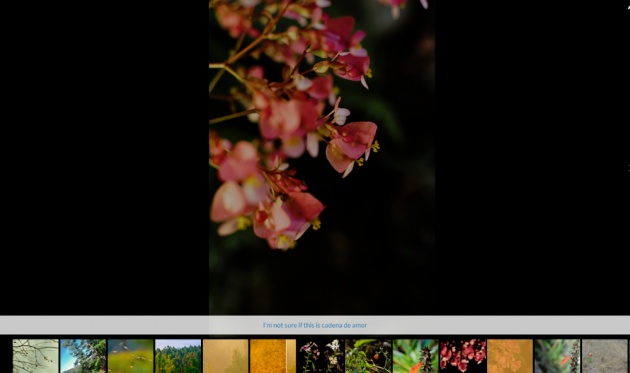 If you are out of any photos or videos, just leave it empty. It is better to have a blank one for a day instead of posting a lot but they don't really have anything to offer. It would all be nonsense.
BLOGS
With blogs, there's a huge allowance of the number of texts and characters that can be posted. The blogs can go from one topic to another depending on your preferences. Blogs are really nice since you can share a story of your or whatever you have in mind.
However, it is quite challenging what topics you can post. I have the same kind of dilemma but since I love traveling, I usually post my travel experiences with my husband. But the bitLanders community through Micky-the-slanted-Salerno had made its own way to give us idea on what to post next.
Here are some of the topics that we can post through the help of bitLanders:
Post About TV Shows
Around two months ago, Micky-the-slanted-Salerno had blogged about getting double rewards by writing blogs about TV and reality shows which are popular in our corresponding countries. There are lots of TV shows in each country and I believe that if you have one, you can definitely blog about any of them.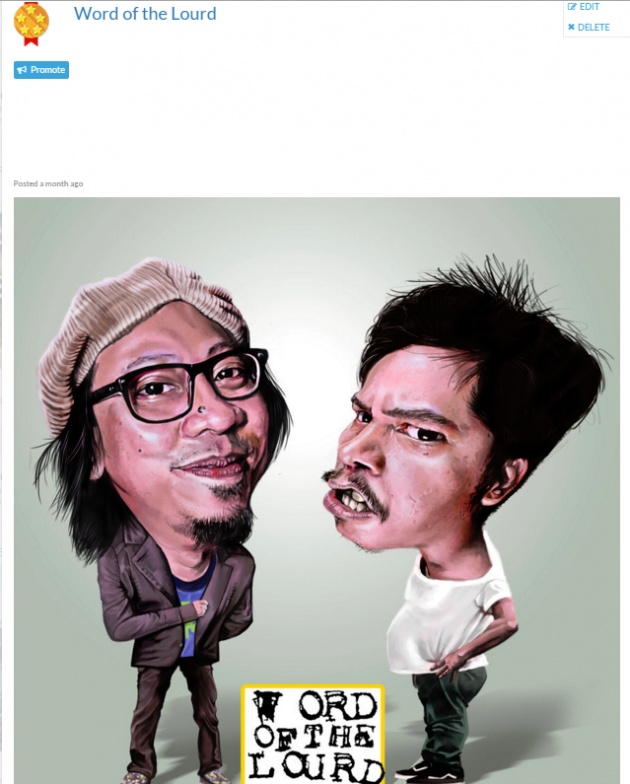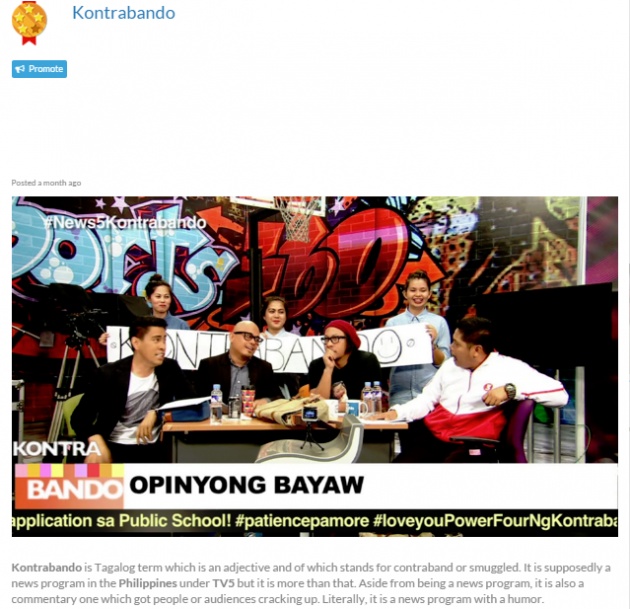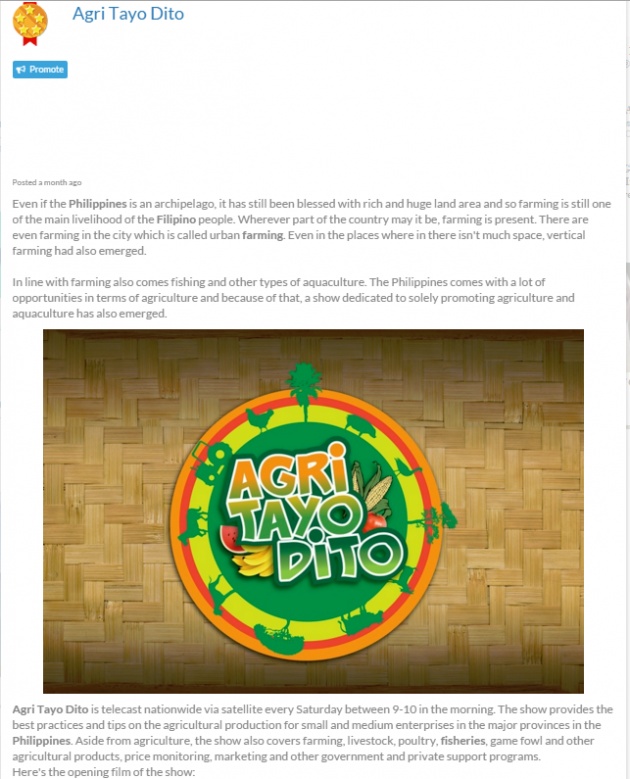 I had also blogged TV shows being aired in the Philippines where I am based and I have seen lots of other users doing the same thing so I believe those who are posting spams on their blogs should just take a good read of the blog post by Micky and you'll get good rewards plus you'll get the gems back as well!
Check it out here:
Blog About tv shows and Earn double rewards
Post About bitlanders
bitLanders has been known for its own means of helping charities all over the world. It has also their aim to share the good things happening around the country and that includes the philanthropist act which had occurred last first of December when GivKwik had made a #GivingTuesday campaign and event.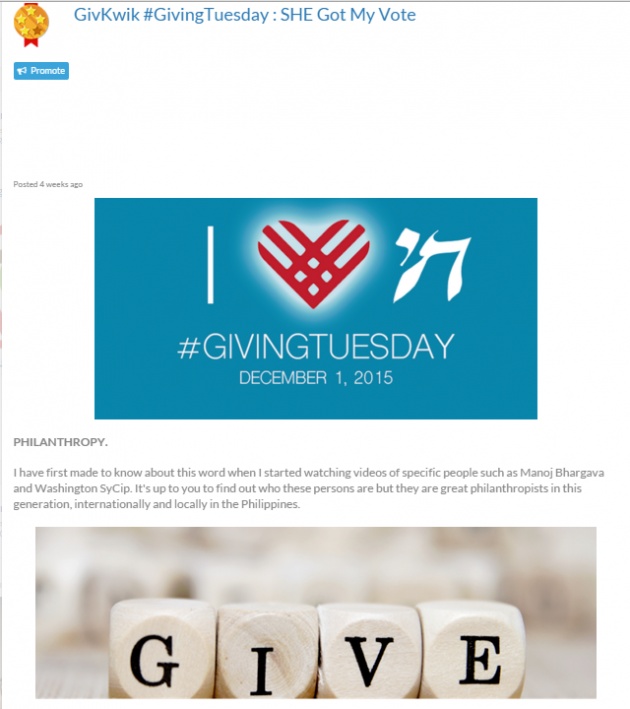 Blogging about it would also earn a certain user double rewards and I did blogged about it too together with other users.
Blog About Givkwik Givingtuesday and Earn Double Rewards
Another one was about the banning the spammers and those who ask for buzz and subscribe on both comments and chat. Again, those who will blog about it will earn double rewards and that is actually the reason for this specific blog that I am sharing right now.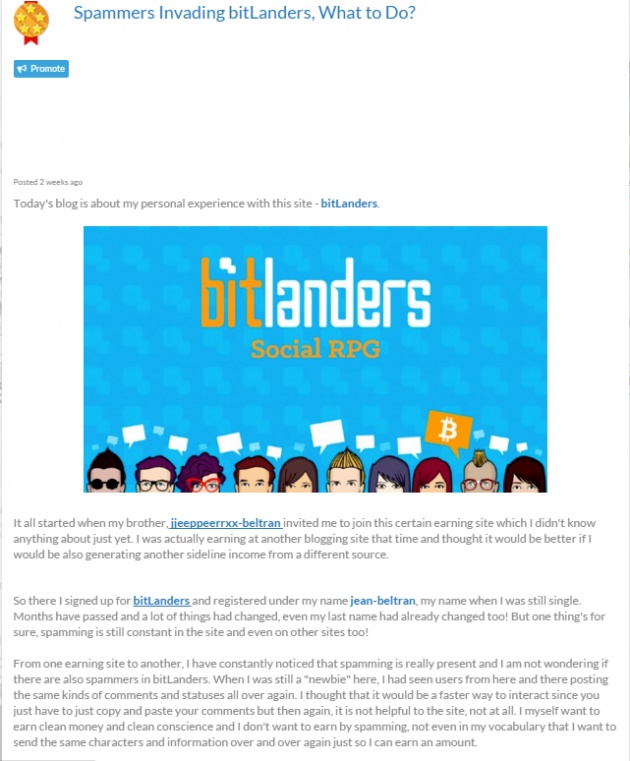 Read more about the blog here:
Ban for Buzz and Sub Comments and on the Chat
Post About Your Personal Experiences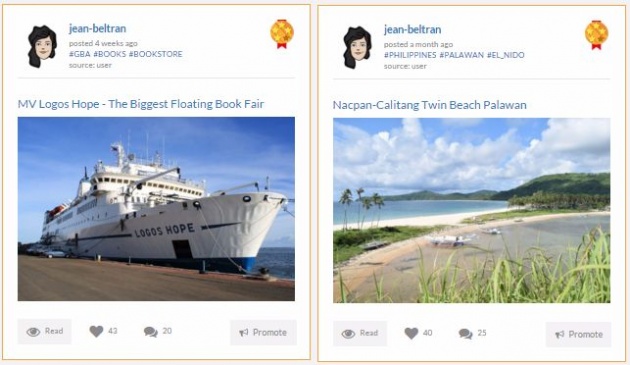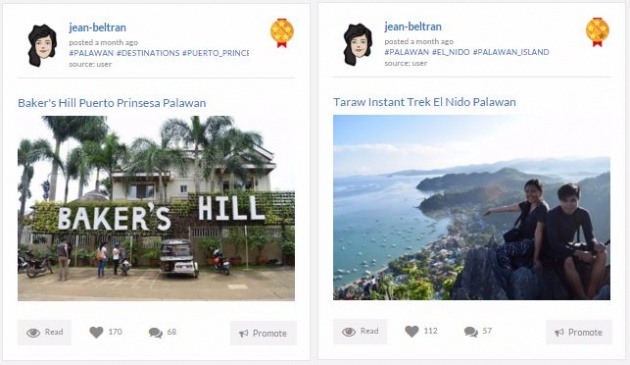 This is one of the things that I love about bitLanders, I can post my personal experiences in the blog section, get it reviewed and get paid. The payment here is faster compared to the other paid sites actually. I had been on a different blogging platform before but the earnings were as slow as snail so I eventually left it. I also encountered a new one which paid me well before but then when spammers started to rule it, it started to wither too and recently died.
bitLanders is really a good site and I hope that the users would stop the spamming thing because it will kill the site just like the other websites.
So instead of posting the same kinds of blogs, you can post about your personal experiences or personal views on a matter.
Post Movie or Product Reviews
Movies and other films you had watched can be reviewed and you can share your idea on how the movie went. Just like our co-bitLanders user here: Mannythemovieguy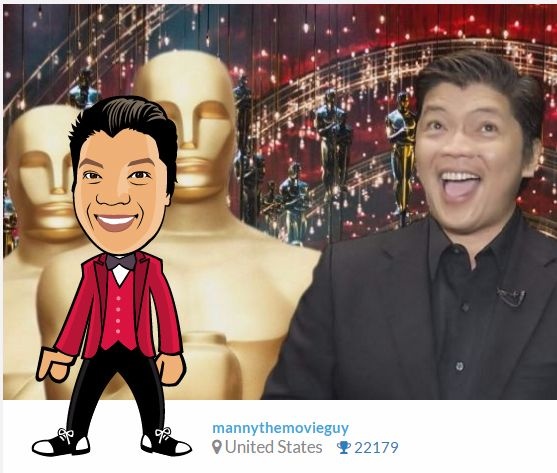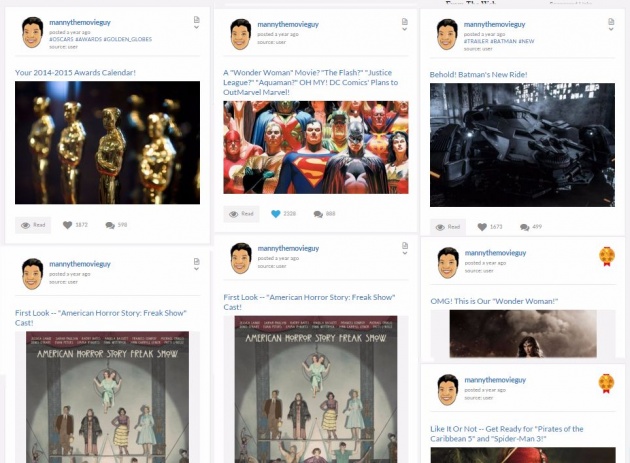 He has been posting blogs about reviews of movies which had just been released and he also publishes them on his blog section. He has been earning good amount of blog content which has been submitted for reviews too.

As of the moment, I have not tried submitting any movie reviews though but this will definitely be handy to the others. Start posting your movie reviews now!
COMMENTING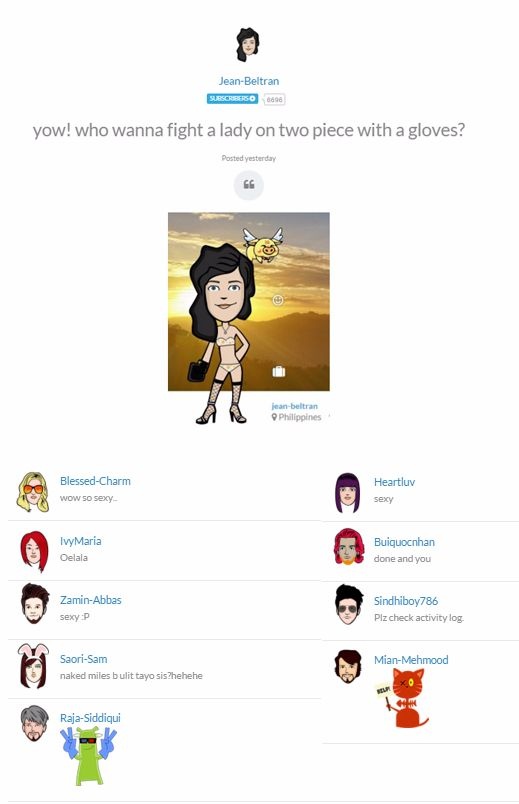 Comments are the most common place which has been widely being spammed a lot because of the aim to comment as much post as possible. Obviously, when interacting with some other users, they wouldn't really care about the icons of who had buzzed the certain posts but they go with the ones who had commented. At least that is the case for me until Activity Log came to the scene.
But again, commenting is the best way to show the other users and the rest of the bitLanders family that you are indeed interacting. So there is a great possibility of being spammed and users would just copy and paste their comments rather than really typing original comments.


So what I have been doing all this time is just comment on the really interesting articles or blogs or microblogs with what I really personally think of these topics. I usually comment to most Filipino users because I can easily relate to them but that doesn't mean that I am not commenting to the other users, I still do but if I am not familiar or don't really have an idea what this certain topic or photo is all about, I would rather use a certain sticker.
Stickers are cool and bitLanders had given us a wide range or stickers to choose from. I am glad that I was able to buy all of those stickers before and that I am able to use them like everyday. I would choose a certain sticker for a day and would use them every now and then while interacting.
Now based on what I have shared here, I believe there is no other reason of you spamming anymore. You can follow the same way as how I am doing and you'll definitely forget about what spamming is all about.