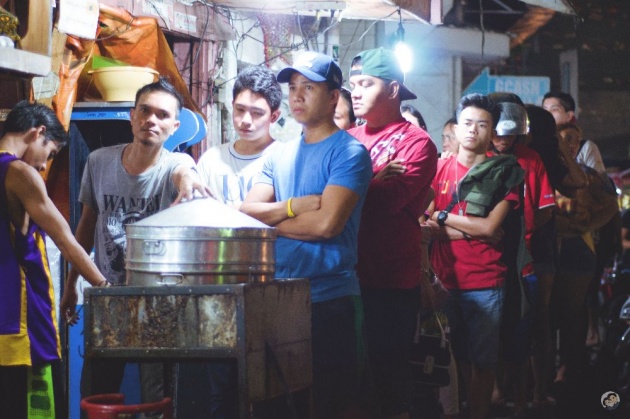 Image credits: Jean Beltran-Figues via bitLanders.com
Storm "Bagyong Paulo" succeeded in stopping us from getting out to Ibabaw Mountain Resort in Liloan City. It was a hard reality that we need to accept whole heartily.
This weekend is now a stay at home thing for us instead and I don't really mind staying at home, in fact I would love to just stay in bed the whole day as I listen to the harsh wind which sounded like it was super angry with the world that it has to break every tree down but still sounds so relaxing to my ears, do I sound weird? Well, perhaps! But the issue was that I had made reservations with the resort and I was a bit concerned that I the down payment fee would be forfeited.
Thankfully, when I sent a personal message to the resort, they immediately responded and allowed me to reschedule the reservation instead! That was a sign that this day isn't really for us. We rebooked it for next week instead, so another thing to look forward to!
Video credits: Jean Beltran-Figues via bitLanders.com
Anyways, since we were just at home and the weather was inconsistent, like it would be sunny and then the skies would darken again yet the wind was still very harsh but it didn't rain at all, we thought we should check out what's happening at the high way and perhaps have dinner there.
After that night, I realized that Tisa is indeed a haven for those hungry stomachs! Let me share to you why.
• Stalls of Cebu's Best Siomai •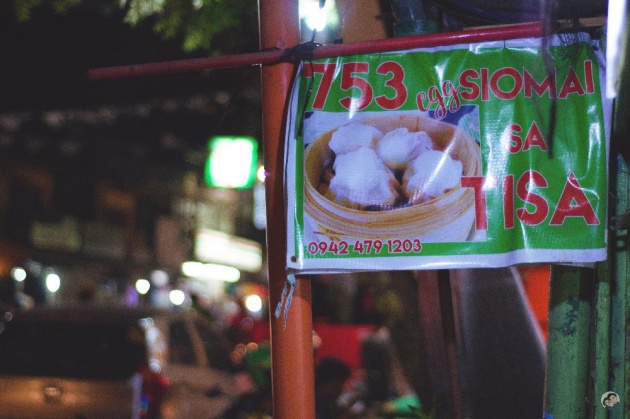 Image credits: Jean Beltran-Figues via bitLanders.com
Had blogged about it and I had to say it again, Tisa is directly proportional to the word best siomai in Cebu. In fact it's just a few months ago when Vice Ganda went to Tisa and ate siomai too! Perhaps it was recommended by his/her Cebuano friends, guess what happened next? Of course he/she was not able to eat properly because the entire town was notified and the flock around him.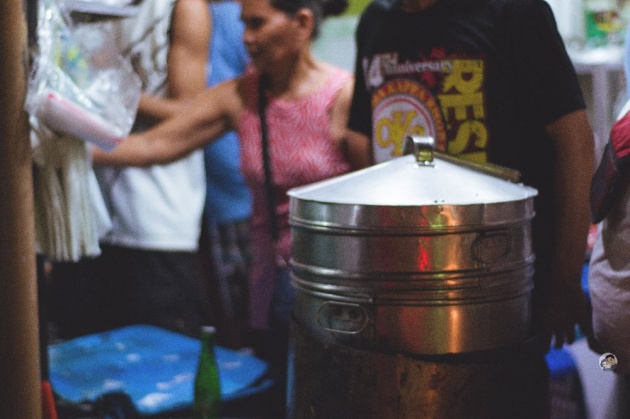 Image credits: Jean Beltran-Figues via bitLanders.com
With just seven pesos per siomai plus a piece of "puso" or hanging rice for five pesos, one can have a good burpy dinner! Anyone can select from the many stalls lined up along the main street of Tisa. You can easily figure out its a siomai store because , one it has these steamers displayed outside the stall and two, people with plastics covering their hands are dining there and perhaps you'll find a line of customers waiting for their turn.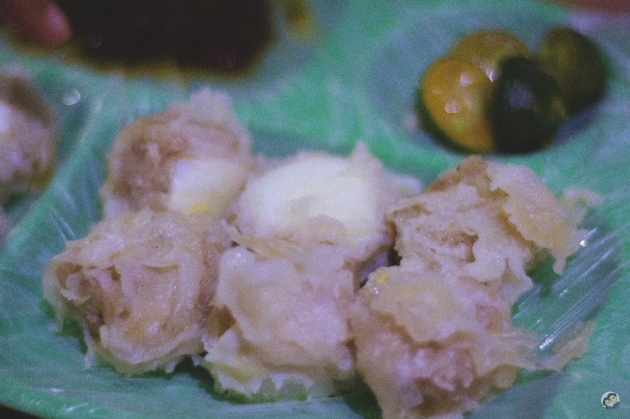 Image credits: Jean Beltran-Figues via bitLanders.com
James and I don't like to wait so we have to go to the distant restaurant and dined in with ten pieces of siomai, that's Php 70. Four pieces of hanging rice for Php 20 and we had to order a bottle of soda because we just need to for Php 10. That's a total of Php 100.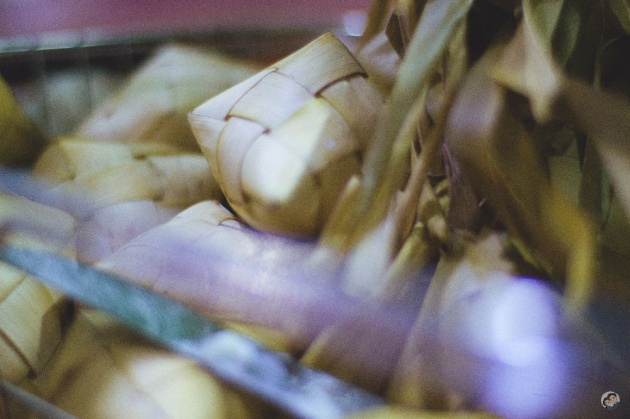 Image credits: Jean Beltran-Figues via bitLanders.com
All for a hundred bucks, we were both satisfied already that we have to return two hanging rice because we can't anymore consume it. We originally ordered six pieces of those.
• Tacos Along the Road •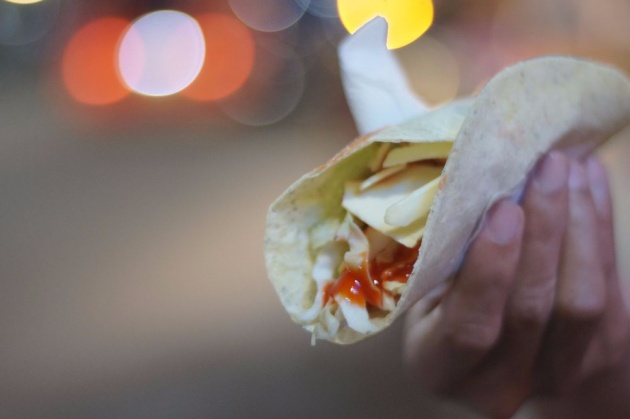 Image credits: Jean Beltran-Figues via bitLanders.com
Tisa don't only have siomai as available food. Of course there are other options like in the carenderia or restaurant we dined in, they also offer rice toppings like Adobo rice. There's a silogan as well nearby, silogan is a carenderia which offers rice meals with sunny side up egg and another type of viand like corned beef, pork chop and others.
But one stall which became interesting to me was the Cowboy Taco Pinoy Style. I love tacos and I need to try this out so even if I was already a bit full, I just had to order one. I opted for the soft taco which was good for Php 35 and since I requested to add cheese on it, I had to pay additional Php 10 for a total of Php 45.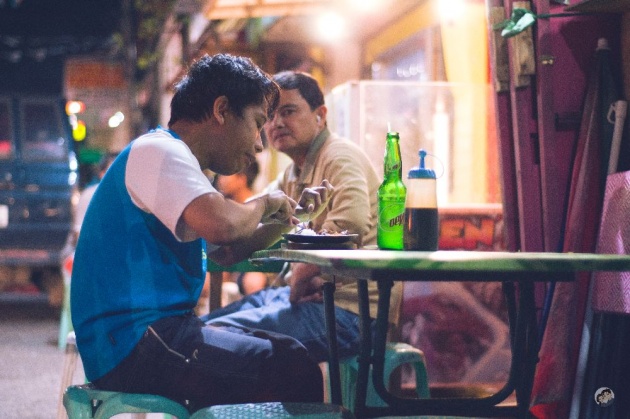 Image credits: Jean Beltran-Figues via bitLanders.com
It didn't take long for my order to arrive at our table. I was already expecting it to be a tiny serving, stuffs inside were not really that fulfilling, plus they added hot sauce without asking me if I would love to. The soft taco was not also yummy, overall, it was not a good experience but it can pass because of its price.
• Fried Ice Cream •
Now for the dessert, Tisa offers a lot of stores and restaurants offering Halo-halo, you'll know what's halo-halo if you are a Filipino but for those others who aren't halo-halo means mixed. It is a cold Filipino dessert made of mixed ingredients such as shaved ice, milk, sugar, ice cream, fruits like banana, young coconut, leche flan, ube, peanuts, sweetened jackfruit and a lot more. In fact, the ingredient list is limitless. Anyone can add whatever they want as long as it is sweet!
So as mentioned, Tisa has a lot of these stores. I will create a separate blog for that because there are around five different kinds of halo-halo in town and I want to share to you what the differences between these five but I still have to visit them one by one so I can complete the blog. So far, I had tried two of these.
Video credits: Jean Beltran-Figues via bitLanders.com
For tonight, we found a cart which says Fried Ice Cream. Sounds interesting but by looking at it, I can sense that this is very similar to those I have seen in social media where the vendor would scrape the iced stuffs and make it into a rolled ice cream. I have not tried that before so we asked for two flavors, cookies and cream and ube.
The vendor started with making the mixture for the cream. The machine was turned on and it started getting really cold until it created ice crystals. The lady vendor then poured out the mixture, flattened it and started scraping. She made a few mistakes while scraping, guess she was still new to the job!
The verdict, it was so-so. She added chocolate syrup and a few chocolate bits on both flavors but it didn't change the fact that the mixture she made was a bit weird. It has some after taste that I don't understand. James didn't finish his and I was also trying to consume everything but couldn't do so. That's Php 40 each cup!
• Bite-sized Dynamites •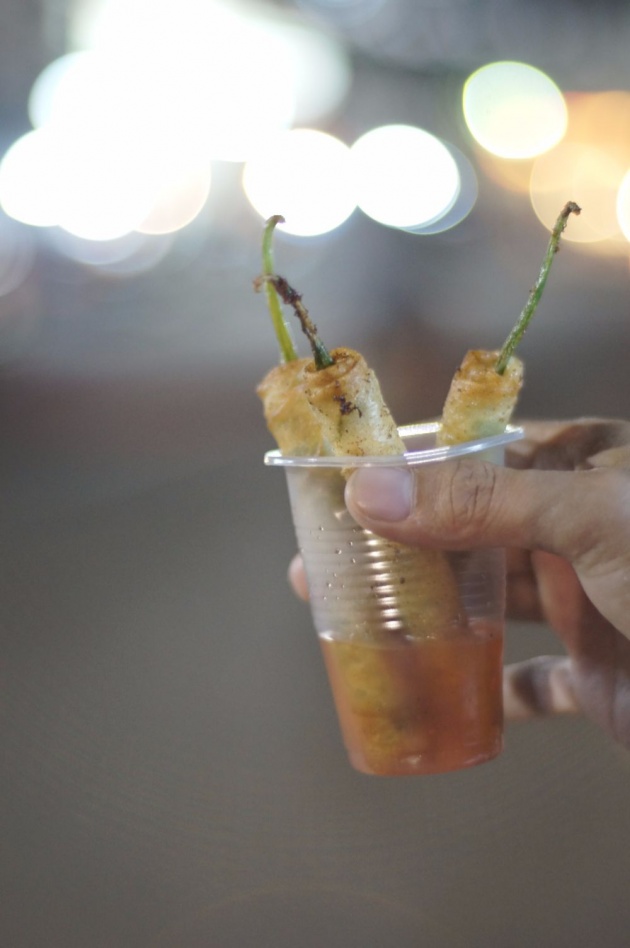 Image credits: Jean Beltran-Figues via bitLanders.com
James and I were on our way back when we stopped by moving cart. The vendor was frying something, I asked if I could take a few clips of him frying and he agreed but offered to try his dynamites and we agreed.
Three pieces of those bite-sized dynamites for only Php 20. I am not a fan of spicy stuffs so I asked James to eat it instead.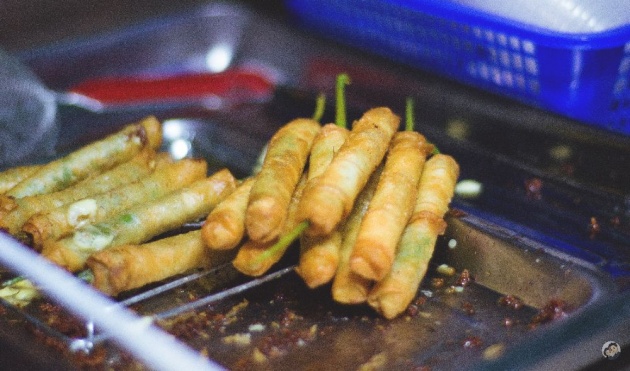 Image credits: Jean Beltran-Figues via bitLanders.com
These dynamites were called as such because these are chillies with seeds taken out, dressed with some flour and deep fried. James kinda like it in fact he ate everything! He said the sauce was really good but the dynamites aren't that really spicy. In fact, he only felt the spicyness on his third bite but it went away fast. That made me want to try it also but we'll do it next time instead.
That concluded our Saturday cheat day at Tisa. Indeed a poor man would never go hungry in Tisa. Everything is priced under Php 50, even a meal!
Blog entry written and published by Jean Beltran-Figues, A Pinas traveler and photography hobbyist, find more travel blogs in my blog section, click here.