This weekend are the presidential elections in Chile and I think that is a good instance to share with you all this short film. A couple weeks ago Fereshteh Forough recommend me this beautiful short film of the film director Shahrbanoo Sadat, I´m talking about the movie "Vise versa one". This one really make us reflect about the right that we have to give our opinion in electoral instances, even if they are really basics and without so much technology.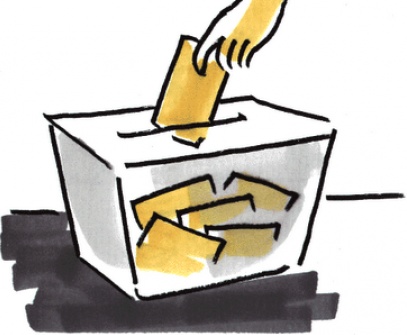 This weekend for first time in the chilean history we are going to have 9 different presidential candidates; I strongly feel that this is a consequence that comes from the deep deception that the people of our country have of the political class and our actual constitution. This one came from the dictatorship of Augusto Pinochet and it regulates according to a market logic, all policies of our nation (Of course the that other chilean governments support that). Well, but that is not the topic today. Since at least 6 years the new generations in Chile are waking up against a system that really put us deep behind the political class and the people with most money here. For this years we are looking for a lot of changes and specially for a new constitution.
For one side we were giving our opinion in the streets, but the real instance to give our opinion and try to make the big difference about what we think is giving our votes, it doesn´t matter for who, but participate, learn and educate others about the importance of voting is the best weapon that we have to fight. All around the glove in each country that we have the chance to vote, we should really take this serious because is a great instance to give our opinions.
And here I want to share with you "Vise versa one" by Shahrbanoo Sadat:
Thanks again for reading!
Ignacio