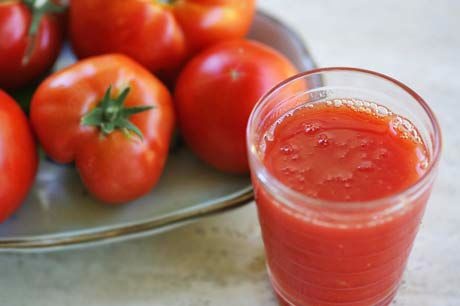 For so many years, I have been trying so many products available in the market to know what would best suit my skin. Some were successful but as they say, our skin easily adapts and in that case, the more you use one product the more it becomes useless.
As for me, home remedies are still the best when it comes to skin care. I have been practicing this skin regimen for years now, and up until now it never gets old for me. I have made a lot of research as to how will I achieve bright and rosy skin provided that my skin is really sensitive. And then I have discovered that tomatoes are very good for skin.
Tomato is an excellent food for skin. Tomatoes are rich in lycopene, a powerful antioxidant that offers many benefits for skin including protecting skin from UV rays, delaying skin aging and protection from skin cancer. Applying tomatoes on skin is also as beneficial. The humble tomato has cooling properties which soothe sunburn and also contains astringent properties which tighten large pores. What's more, tomatoes have natural acids in them which help regulate oily skin. Tomatoes also clear acne, deep cleanse pores, fight premature aging and lighten skin. Let's look at the nutrients found in tomatoes which promote healthy skin.
So this is how i make my tomato facial mask: (as easy as 123)
Ingredients: 1 whole tomatoe
2 tsp. of honey
3 pinches of sugar
Directions: Smash the tomato until no bulk granules could be seen. Never mind the seeds for they are also helpful for rejuvenating. Add 2 tsp. of honey and mix well. Then lastly, give the mixture 3 pinches of sugar. Mix well.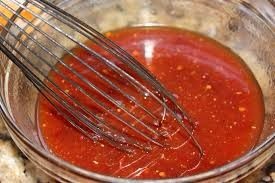 mixture of tomato and honey
Application: Apply the whole mixture to your face by using make-up brush. Sit or just relax for 15 minutes to allow the mixture to sink deep. When the time is up, wash off with cold water. Pat your face dry.
You could do this twice in a week, every weekend perhaps. Don't forget to put moisturizer afterwards to tighten skin more every after applying the mixture. You could try this. It works for me, I hope it will on you.