Tonite with HSY (tonight with Hassan Sheheryar Yasin) is the top rated talk show in Pakistan. It is aired on Hum sitaray channel, whose host is Hassan Sheheryar Yasin (HSY). This show was started on sep 13, 2014 and is supported and presented by Djuice while Hum televisioin network produced it.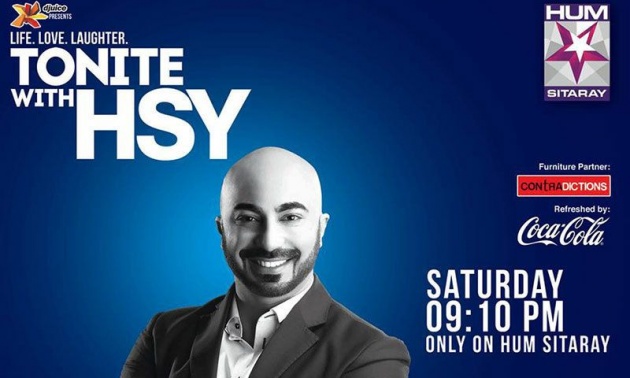 HOST:
The star of the show HSY is a famous and well known fashion designer. It is his first time on the television as a host and a little appearance except as a fashion designer on the other shows that airs on TV.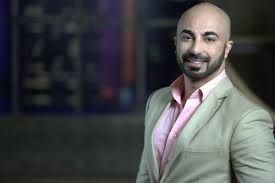 PRODUCERS:
Nida Lakhani and Sara Bhatti, the associate producer of Hum TV are the producers of this show. The executive producer of this show is the CEO of Hum TV, Sultana Siddiqui, and the vice president of Hum Sitaray, Khalid soorty.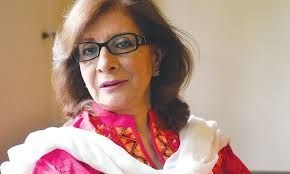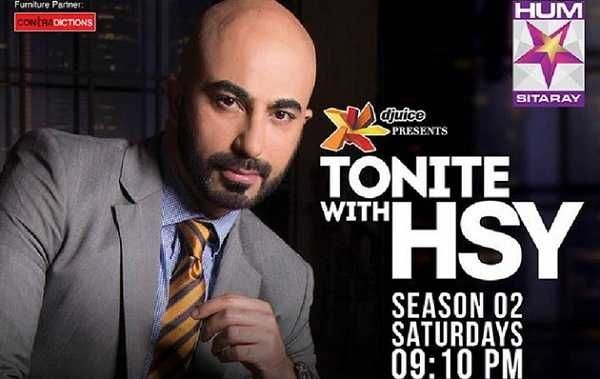 LOCATION:
The recoding location of this show is Hum TV Studio in Chundrigar Road, Karachi.
The airing time of this show is on Saturday night at 9:10 PM PST every week. The show starts with HSY's long speech, then introduction of guest, that includes their interview and fun interactive segments. The first episode of the show attracted a lot of people and positive reviews from TV professionals. This show got thousands of viewers in a very short time. This show is aired in Europe at 9:00 pm on Hum Europe channel.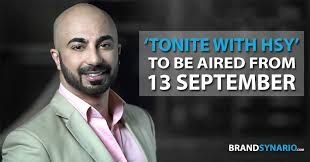 BACKGROUND:
Talk shows in Pakistan are mainly not from entertainment industry but from news origins. Pakistani has been produced very less number of daytime or prime time or late night talk show that leads the standard of international and material. Tonite with HSY started on 13 sep,2014. HSY said in an interview, "I have been offered shows many times before but I never had the time. I love TV and everyone know that I love talking, so it seemed like a great time to start this up". Hassan Shereyar Yasin, who is not only prominent but also is one of the most famous and a great fashion designer of the time. In fashion industry he has completed 20 years of his life and showed up as a host for the first time in his very own this show. HSY said, the show will be free from any type of limitation and hustle bustle of the daily life and will be completely different in conversation for the guest and host.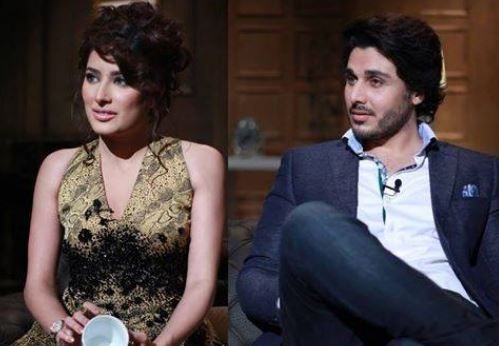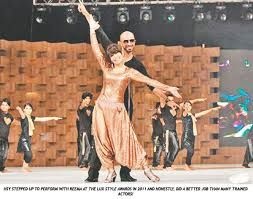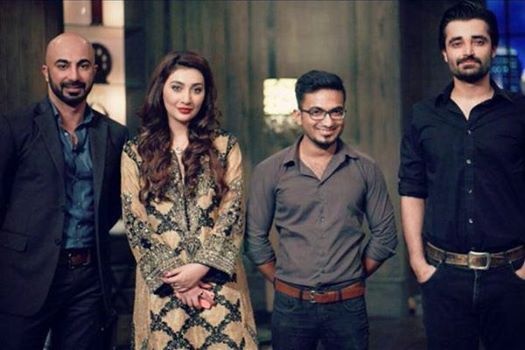 AIM OF THE SHOW:
In short aim of the show is to motivate and to wake up the nation. In an interview HSY said:
"There is a lot of despair in our country and TV in Pakistan is a constant reminder of all the wrong things happening in our part of the world. This new show is one way to get people to focus on the positive and take a break from all the negativity in our lives. The new show is based on an entirely new format; it's literally like walking into my house and having a chat with me. The set is very creatively designed and looks just like my house; hence, it is an ideal place to have intimate conversations with yours truly."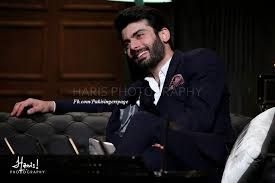 About the format of show Hassan said: "My vision is beyond Koffee With Karan. Tonite with HSY will neither be digging for gossip nor will it promote or project upcoming projects, it is a platform for the masses to get to know who our celebrities are and what they think about topics that do not necessarily pertain to their jobs." Show will air once a week for an hour or about 40 minutes, the show will be a completely entertainment for people.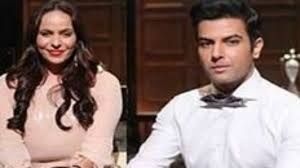 FORMATE:
The invited guest is introduced in the opening of the episode and an interesting talk among guest and host starts, after the talk of 20 minutes, the important part of the show begins. The show consists of the segments, which are given below.
Love em hate em: In this segment the guest is shown pictures of different celebrities, and the guest have to tell the host for each picture either they hate or they love within five seconds.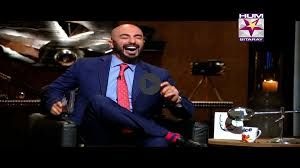 Ajnabi kaun ho tum: It is the second and very interesting segment of the show. In this segment each guest present at the show will receive a call from family, friends, mates. And the guests have to recognize the caller without asking his name.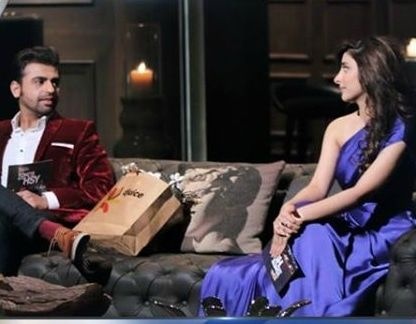 Tarka: It is the final segment of the show. In this segment the guest are given a paper on which question are written, and now guests have to answer all the questions written on the paper.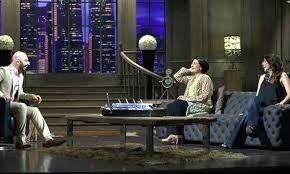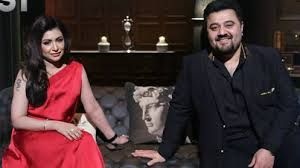 Following is the segment of tarka.
http://tune.pk/video/4515039/tonite-with-hsy-fawad-khan-amp-mahira-khan-episode-1-part-5
EPISODES:
The starting episode of the show was aired on September 13, 2014, in which the two most famous and attractive personalities were invited that were, Mahira Khan and Fawad Afzal Khan. HSY took the interview with both the celebrities with any self introduction. HSY asked Fawad and Mahira some questions about their success, life and achievements before and after their hit drama serial, Humsafar. Then HSY started the show and then three segment of the show. Mahira khan was given PKR 60,000 of gift with some furniture on winning the game.
Watch first episode of tonite with HSY (Mahira and fawad khan)
http://dramaonline.com/tonite-with-hsy-fawad-khan-mahira-khan-on-hum-sitaray-in-high-quality-23rd-may-2015/h