Hello friends! It's Anjaniangel and today I will help to write good blogs with some apps and website tools, so lets start :)
writing is a tough task, but good and continuously writing is more tough work. There are several online tools and apps available to help you become a good writer. I like to tell about some important tools and applications that will improve your writing skills.
If you want to be a good writer there is so many ways. You can become a good writer by using online applications and tools which is available on the Internet.
To address the criticism of text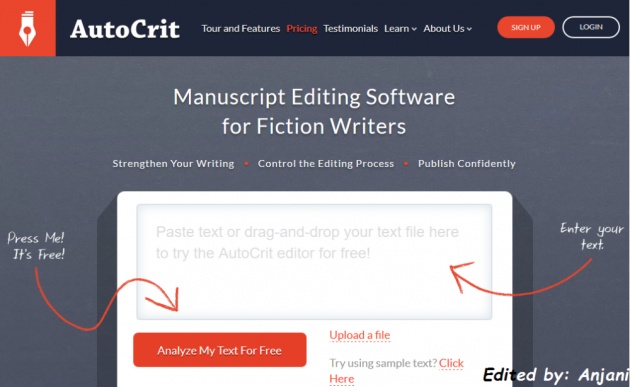 Image source: screenshots and edited by me
If you are interested in writing short articles and fictions, so you can not become your own critic. If you want someone to read your work and to analyze it, you can use a paid service Autocrit. It is available in three tier - $5, $8 and $12 per month. This service works like Book Editor. With three tiers, this service can analyze 1000, 8000 or unlimited works in same time. Their team of editors highlights, mistakes, repetition, boring section and immature writing in our article or blog. they can also compare our article or blog with published fictions of menu script.

Intelligent spelling and Grammar check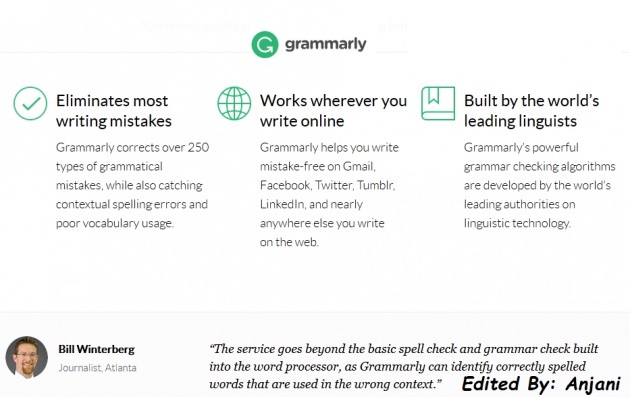 Image source: screenshots and edited by me
The definition of good writer in writing, who never make any mistakes in spelling and grammar. You can read your text how many times, but some mistakes accidentally left. There are many tools for spelling and grammar check, which may be a blessing in disguise. There are many advanced applications, which can be take in our uses like - Grammarly, hemingwayeditor and Ginger. These apps offers free web-based online editor. You can check your documents in these apps for find errors and analyze them. Hemingway tells Which sentence is hard to read. It tells you the option of tough sentences. You will have to make these changes by yourselves. Grammarly and Ginger can also be the better option. These not only offer suggestions, but also on single click gives opportunity to apply the suggestions. If you prefer an offline version, so Grammarly offers a desktop version with limited functions. It's premium subscription is also available for $29.95 per month. Hemingway offers a desktop paid app for $9.99, while Ginger subscription starts from plan $8.30 per month.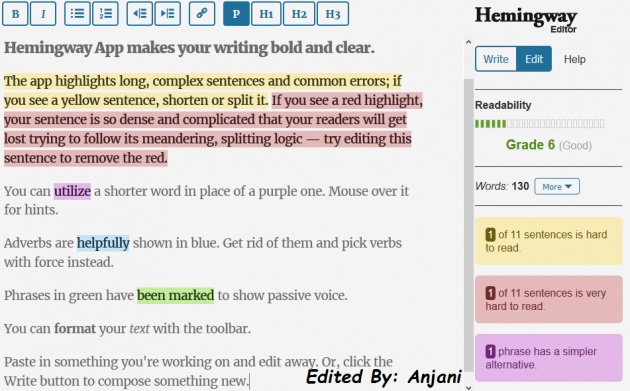 Image source: screenshots and edited by me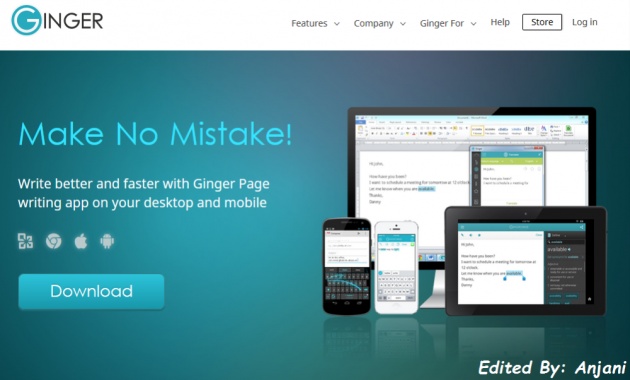 Image source: screenshots and edited by me
Grammarly Tutorial
Video Source: YouTube

Generate ideas and inspiration by Idea Generator
It's essential to writing that you have an amazing idea, that is only thing you can say well your thoughts.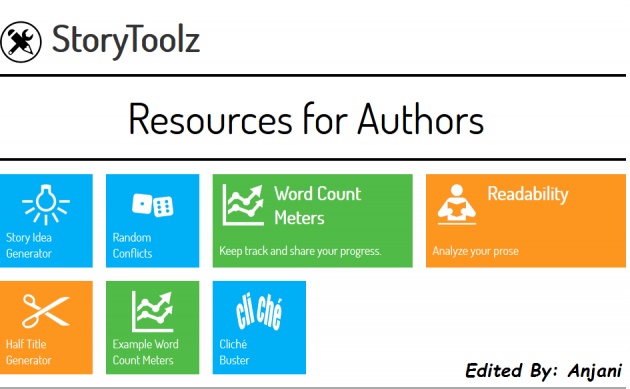 Image source: screenshots and edited by me

Many online services can be use in a running subjects in mind to identify and expand them. To maintain the creative flow to overcome problems using online services, is not bad. On hubspot, a blog topic generator is available, here you can enter keywords and your topic will generate such topics, on which you want to start write. Wridea helps you to organize thoughts on a specific topic. We can can also share these ideas with friends for Brain Storming. It is offering many tools to helps to expand topics in our deep discussions. Who do want to one-stop solutions, they can use the website Storytoolz. This website offers various tools like Idea Generator, Word Count Meter, Half Title Generator etc.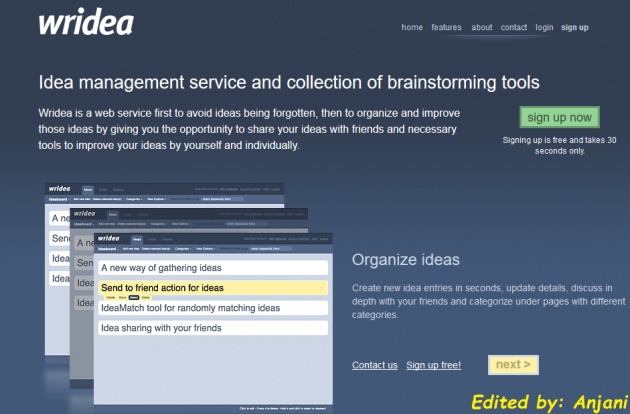 Image source: screenshots and edited by me

Freedom from mental disturbances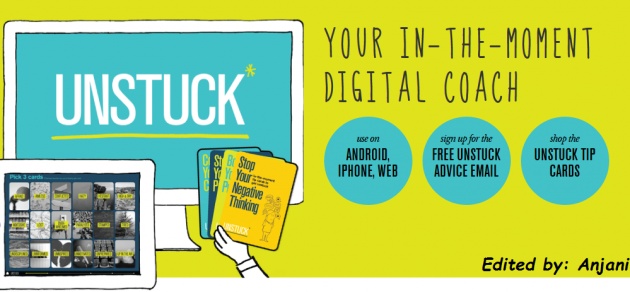 Image source: screenshots and edited by me
By the restrictions of thoughts in writer's mind, disturb writing blogs. The reason could be anything. Without any help, this is quite difficult to get out of the situation, some authors make changes to the location to eliminate the mind destruction, some have gone on a walk, and some authors do Brain Storming with friends. If it did not work at all for maintain your creativity, so you can take the help of some apps. Unstuck is a digital coach that get out you from any situation of stagnation by some tips and tricks. With this app you are forced to think in different ways, which get out from writing destructions. Although this service provides a free app, but to use it you have to make an account. Similarly another creative coach option Brainsparker app is available for IOS and Android devices. This App inspire users by helping on words, statements, images, actions and questions.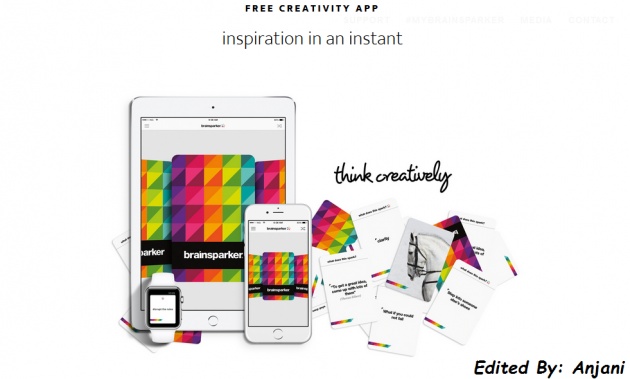 Image source: screenshots and edited by me
Unstuck app Tutorial
Video Source: YouTube

Timer and Goal Setting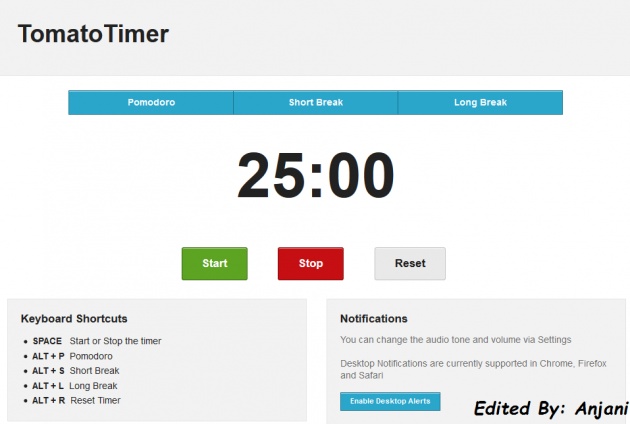 Image source: screenshots and edited by me

Monitor your Pomodoro (Interval). In every fourth interval, take rest for 15 to 20 minute. If you want to simple downloadable timer for Windows PC then you should take free timer on your work from Ticktoctimer, it is a free-flash based timer. The Tomato-Timer helps you by three way timer, keyboard shortcuts and notification. If you have any writing course you must have heard about the Pomodoro technique. It's a time management tricks, which was created by Francesco Cirillo. It breaks goals into pieces. After every 25 minutes, it gives breaks. It gives time to relax the mind.

Barrier-free writing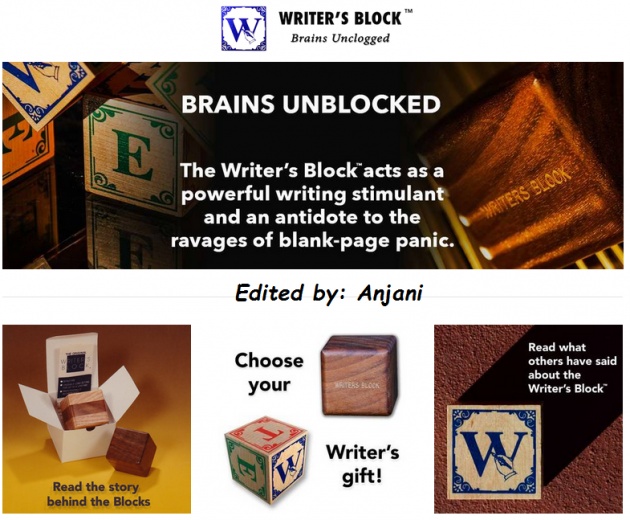 Image source: screenshots and edited by me
If you start write so silent and without interruption area is quite helpful. Sometimes the computer screen become resistible itself in writing. If you want some basic, so you can use CalmyWriter. It can work in the browser in full screen mode. anything will not appear than a blank white screen and the text. If some thing is to select the formatting options can be seen. Text can be downloaded from the left side hidden menu, image can insert and we can switch focus mode. You can also use WritersBlock. You can set its goal to type words. For example, if you have set the target of a thousand words, so WriterBlock will not leave you until not write thousand words.
I am using these sites, and it helps me a lot for writing good blogs. Must try these apps once.
Note: This is my original work, I request please do not plagiarize it.

Thanks for visiting
All right reserved®
Regards