Hello everyone!!! Here is my another blog. I think a lot what to write next but my mind didn't get any interesting idea. And then finally I saw my laptop brand name and idea hits.I was just thinking to write about brands, but couldn't find time to do so. Finally, I prepared myself for writing about the top ten brands of garments.
In this content, I m going, to sum up, all the details of these top brands. As it's a vast topic, I will try my best to cover up in my limited content. So let's just start up with the brand definition.
What is a brand?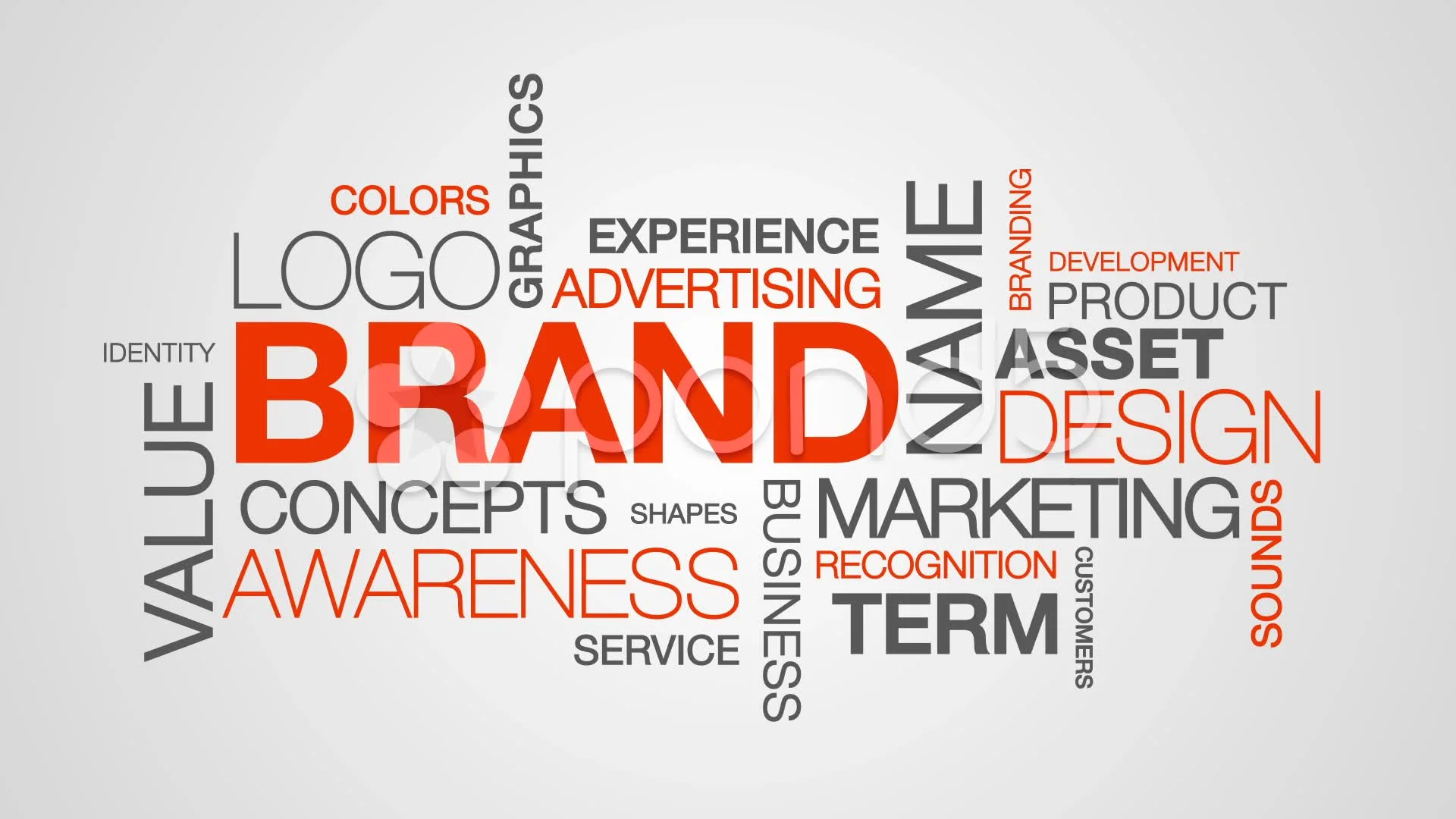 Image Credits: https://www.pond5.com
A brand is a name, term, design, symbol, or other feature that distinguishes an organization or product from its rivals in the eyes of the customer. Brands are used in business, marketing, and advertising.

source: wikipedia
A brand is a name that has its own worth. That name is used for an organization to make them uniquely identified. This name is just a symbol used for a huge company or organization. People know them by this name. This name has its own worth and status in the market. Some of us are brand conscious because branded goods are much worthy than the local ones. There is a hell of a difference between the local and the branded products.
Now let me explain how a brand gets its recognition...
Brand Recognition
Video Credits: The Audiopedia via https://www.youtube.com
Brand recognition is the initial phase of brand awareness and validates whether or not a customer remembers being pre-exposed to the brand. When customers experience brand recognition, they are triggered by either a visual or verbal cue.For example, when looking to satisfy a category need such as toilet paper, the customer would firstly be presented with multiple brands to choose from. Once the customer is visually or verbally faced with a brand, he/she may remember being introduced to the brand before. This would be classified[by whom?] as brand recognition, as the customer can retrieve the particular memory node that referred to the brand, once given a cue. Often, this form of brand awareness assists customers in choosing one brand over another when faced with a low-involvement purchasing decision.

source: wikipedia
Brand recognition is the most important phase. Because a brand is nothing even though people will get aware of that. A brand owes its worth only when people will accept it. A brand must have to wait for their recognition. These are the initial stages of a brand after coming into existence.
Now I m going to describe the world topmost ten brands in the fashion industry. They comprise of the following:
**Chanel**
Image Credits: https://www.pinterest.com
Fashion designer Coco Chanel, born August 19, 1883, in Saumur, France, is famous for her timeless designs, trademark suits and little black dresses. Chanel was raised in an orphanage and taught to sew. She had a brief career as a singer before opening her first clothes shop in 1910.

source: www.biography.com
All of us are familiar with the world renowned fashion brand 'Chanel'. Chanel owns a remarkable position in brands. The path of Chanel is legendary and revolutionary. It's a brand that is known for its garments and accessories. Chanel works for fulfilling the needs of customers by reading their mind. This brand produces such garments that incredibly suits a user's big day. Chanel is known for its revolutionary little black dress(LBD) which is found in every girl's closet.
Another incredible product of Chanel is 'Chanel No.5' perfume. This perfume became the best product of Chanel since many years. Chanel is working well in making reliable products for users.
**Burberry**
Image Credits: http://burberrymarketing100.blogspot.com
Burberry Group plc(LSE: BRBY) is a British luxury fashion house, manufacturing clothing, fragrance, and fashion accessories. Its distinctive tartan pattern has become one of its most widely copied trademarks. Burberry is most famous for its iconic trench coat, which was invented by founder Thomas Burberry. The company has branded stores and franchises around the world, and also sells through concessions in third-party stores.

source: wikifashion
Burberry… a great name in the world of brands. Burberry comes into existence about hundred years ago. It's one of the oldest brands. The owner Thomas Burberry started it in 1856.
The first thing which comes to mind after listening Burberry is its signature checked khaki and plaid jacket. It was originally designed for military and then gained popularity in civilians too. Burberry introduced a unique style that becomes its definition. This checked khaki become common in each accessory item of Burberry.
**Hermes**
Image Credits: http://www.sepeb.com
Hermès International S.A., Hermès of Paris, or simply Hermès (French pronunciation: [ɛʁmɛs]; /ɛərˈmɛz/ (About this sound listen)) is a French high fashion luxury goods manufacturer established in 1837. It specializes in leather, lifestyle accessories, home furnishings, perfumery, jewellery, watches and ready-to-wear. Its logo, since the 1950s, is of a Duc carriage with horse. Nadège Vanhee-Cybulski is the current creative director.

source: wikipedia
Hermes as a brand working for many years. One of the most recognized brands in fashion. Hermes started with making leather harnesses, saddles etc. and then slowly come across it.They started making clothes for men, women, and children. Hermes produces a lot of things like bag, shoes, apparel, perfumes and even interiors. Hermes had seen many ups and downs in its shares. They developed a lot, and provide their customer with an elite service.
**Parada**
Image Credits: https://www.artsfon.com
Miuccia Prada is an Italian fashion designer best known as the head of Prada, a fashion powerhouse that specializes in luxury goods for men and women.

source: www.biography.com
Parada is also one of the most captivating brands of the era. It was developed in 1913 by Miuccia Parada. In the beginning, Parada was only making handbags, travel bags and suitcases for the Italian elite. But with time she launched men and women ready to wear luxury clothes. Her designs and style were admired and praised by the people. Parada comes along with great success.
And now its clothes are considered one of the most luxurious clothes. Parada is adding luxury to our wardrobe and other accessories.
**Gucci**
Image Credits: https://wallpapercave.com
Guccio Gucci is a famous Italian Fashion Brand which is more famous as Gucci. It has driven many people crazy by its classy fashion and stylish range of leather goods.

source: www.richincomeways.com
A brand 'Gucci' developed in 19th century by Guccio Gucci. Gucci is one of the most successful Italian brands right now. It is known for its premium handbags and leather bags. The symbol or logo of Gucci takes a lot of attention worldwide.
Gucci not only working in Rome but also become famous in the US and then all over the world. Gucci is satisfying its customers with its quality products. Even the stars of Hollywood use this brand. Gucci is developed much in all these years. Its logo is making a big hit in the market.
**Dior**
Image Credits: http://www.tscparis.com
Christian Dior. Christian Dior was a French couturier, best known for his eponymous fashion house which is often referred to as just Dior. Born in the seaside town of Granville on the coast of Normandy in 1905, he was the son of a wealthy fertiliser manufacturer and was one of five children.

source: www.vogue.co.uk
Christian Dior started the brand 'Dior' a few years before. Dior is known for its couture. Its name is recognized due to the mesmerizing couture its design. The brand was established in 1946 starting with the women couture. Later it launches the 'Baby Dior' for children and 'Dior Homme' for men. It is one of the brands that represent new looks in their fully furnished couture. He presented his collections that were loved by the peoples. With time, Dior launched different accessories like perfume, makeup, and off-course ready to wear garments and all types of luxurious couture. Dior is working well in the fashion industry.
**Dolce and Gabbana**
Image Credits: https://worldvectorlogo.com
A world made up of sensations, traditions, culture and a Mediterranean nature. Domenico Dolce and Stefano Gabbana have made a trademark of their surnames which is known throughout the world, easily recognizable thanks to its glamour and great versatility .

source: www.dolcegabbana.com
Dolce and Gabbana are one of the new launch brands. They cover the distance of success in a very small time. Dolce and Gabbana are basically owned by Domenico Dolce and Stefano Gabbana. Both of them initially work with Japan. There designed clothes are loved by the people of USA. People love to wear their brand. Wearing Dolce and Gabbana becomes the symbol of status these years. They become famous for their knitwear. After some years, they launched their perfumes. Their perfumes also get a big hit in the market. Now they are known for the best fragrances.
**Ralph Lauren**
Ralph Lauren is an American clothing designer best known for his sportswear line Polo Ralph Lauren, the centerpiece of his fashion empire.

source: www.biography.com
Ralph Lauren one of the famous brands in the fashion industry. Well-known for their exceptional and unique designs. This brand is exceptionally known for its collar T-shirts. Ralph Lauren started working as a salesman, he makes ties for men there. The logo of Ralph Lauren is world renowned. He launched his own corporation in 1971 with the help of Polo.
He is known for its ready to wear segment and also for luxurious couture. Besides that, he also started launching perfumes and other accessories which are also getting a great name. This man succeeds in that filed and now he is the hot favorite among the people for his extraordinary costumes. He makes outfits for the famous Hollywood stars.
Image Credits: http://www.aminayub.com
**Versace**
Video Credits: What A Brand via https://www.youtube.com
Gianni Versace, (born December 2, 1946, Reggio Calabria, Italy—died July 15, 1997, Miami Beach, Florida, U.S.), Italian fashion designer known for his daring fashions and glamorous lifestyle. His mother was a dressmaker, and Gianni was raised watching her work on designs in her boutique.

source: www.britannica.com
A very well-off brand in the fashion house called 'Versace'. It was developed by an Italian Gianni Versace in 1978. This man started designing soon after his high school because his mother belongs to the fashion house. Versace is known for its ready to wear collections. He launched many collections for the Hollywood superstars as he keeps in mind their needs.
His work is so glamorous that he covered the journey of success in a decade. This brand not only produces ready to wear garments but also make perfumes, swimwear, and other accessories. Versace is getting progressed by leaps and bounds.
**Giorgio Armani**
Image Credits: https://www.youtube.com
Giorgio Armani (Italian pronunciation: [ˈdʒordʒo arˈmaːni]; born 11 July 1934) is an Italian fashion designer, particularly noted for his menswear. He is known today for his clean, tailored lines.

source: wikipedia
Giorgio Armani is the most common brand that we often see. It's for the common people. They work for the peoples of society. This corporation is established in 1978 in Milan. This man works with different Italian brands and soon be able to make his own corporation. Giorgio Armani due to his affordable price consistently grows in the market shares.
They launched jeans, kids-wear etc. and so on. With no time a number of stores are launched worldwide. They are fulfilling the requirement of the common people. Mostly liked by the people that belong to middle-class. Armani jeans are famous worldwide.
Its all about world top most brands. I have explained each bit of what I have learned about these brands. I hope all of you would get some knowledge from my content. Hope all of you enjoy reading this. Thank you so much, each one of you for reading my blogs supporting me. I will be back soon. Bye guys!!!!
***Best Regards***
Kiran Abid

© All Rights Reserved Kiran Abid