Photo Credit: PinoyExchange via http://www.pinoyexchange.com
Hi everyone, as of today I still don't know the result of my 2 previous blogs with the same topic submitted few days ago but I'm here again trying to finish the next part.
So moving on to the third segment of my blog entitled Top 10 Richest Cities in the Philippines, and if you still remember if you had the chance to read my two previous blogs the No. 1 Richest City in the Philippines is Makati City, followed by Quezon City, Pasig City, Manila City and then Zamboanga City (The city of flowers). Click here to know more about these cities.
So I will start this blog with the 6th Richest City, and this time it is a city from the Visayas Region. For those who didn't know, Philippines' 7,641 islands are categorized broadly under three main geographical divisions from north to south, Luzon, Visayas and Mindanao. And as mentioned in my previous blogs, the leading cities from top 1 to 4 are cities located in Luzon, followed by a city from Mindanao as the fifth richest (Zamboanga City) and now we have one from the Visayas.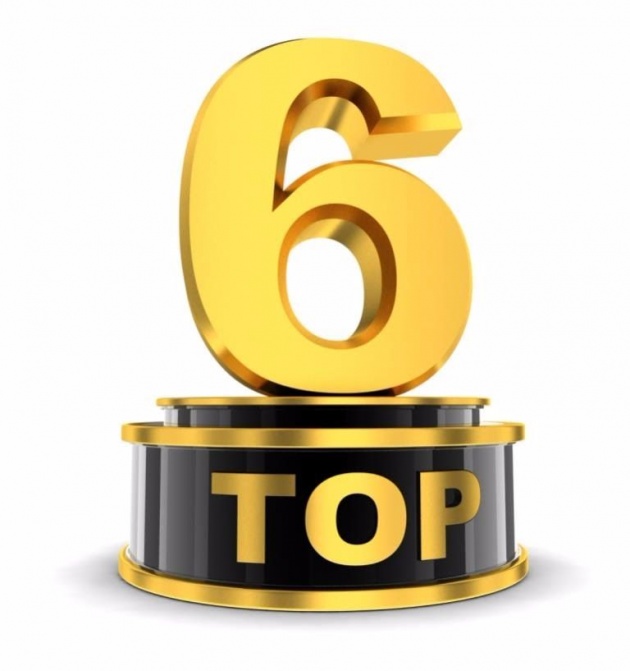 Photo Credit: http://shortways.com


Photo Credit: http://metrocebu.com.ph
Top 6: CEBU CITY (PHP 7,855 billion equity)
I think I got a lot to share about Cebu the trade and industry hub of the Visayas as I had the chance to visit this city a couple of times already and still have plans to explore it more in the near future. We actually have plans to spend our family vacation this year in the center of commerce, trade and education in the Visayas region, Cebu City.
Cebu hailed as the "Queen City Of The South" is the only City in the Visayas that made it into the top 10 richest cities in the Philippines. It is the second most populous area in the Philippines after Metro Manila. Actually, Cebu is the capital city of the province of Cebu or the center of a metropolitan area called Metro Cebu with 6 other nearby cities.
Watch the video below to have a glimpse of this stunning city in the south. Cebu is indeed a must place to visit in the Philippines.
Video Credit: Jonas Nieves via www.youtube.com



Cebu is the Philippines' main domestic shipping port and is home to about 80% of the country's domestic shipping companies. - Wikipedia



Amazing facts you probably didn't know about Cebu City:
© The Philippines' first tourist submarine in Cebu – I find this one very interesting about Cebu City, and such information has made known to me only today as I started to search about Cebu. The submarine I just mentioned is called Cebu Yellow Submarine, this can be found at Imperial Palace Waterpark Resort and Spa in Lapu-Lapu City. It's so mazing to know that this submarine was built in 1989 in Belgium and just started its operation after 23 years.
Photo Credit: https://www.pinterest.com/pin/173107179397754561/
Cebu Yellow Submarine can accommodate up to 48 passengers and is allowed to go as deep as 35 meters.
© The miraculous statue of Santo Nino (Holy Child) which is considered the oldest Catholic artefact in the Philippines is found in Cebu. It served as a gift to Queen Juana and King Humabon in 1521 by the legendary Portuguese conquistador Ferdinand Magellan. Albeit fire has ravaged the place where it was kept, a soldier found the statue unscathed. They considered such incident as a miracle that's why the Santo Nino was named as Cebu City's patron saint.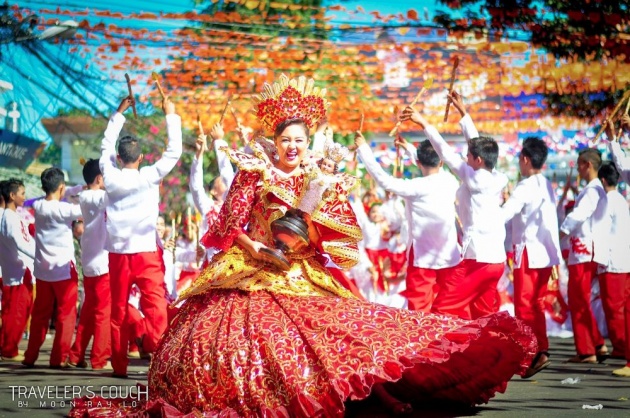 Photo Credit: Traveller's Couch via http://travelerscouch.blogspot.com
© Cebu City's tallest building, Crown Regency Hotel is sure to offer you with a pure adrenaline rush you can't find elsewhere in the Visayas and even Mindanao. You can have the best experience where you can ride an edge coaster, 429 ft above the ground, the first and only ride of its kind. The hotel also provide you an experience of a lifetime where you can walk around the translucent glass flooring of the hotel at almost 416 ft above the ground. Truly the best sky experience adventures you should not missed.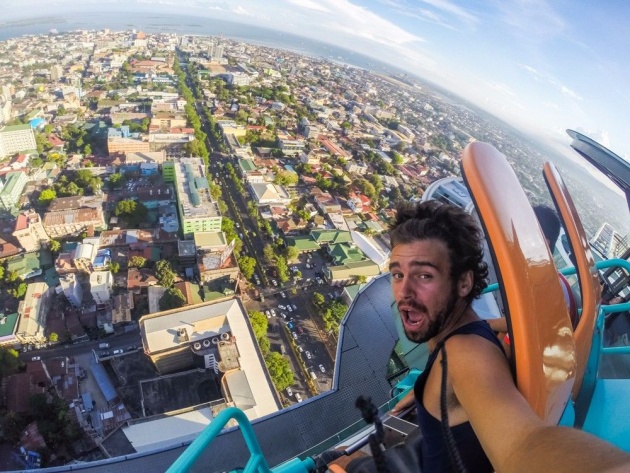 Photo Credit: Seek the World via http://seektheworld.com
© Bigfoot Entertainment Studio is in Cebu, Philippines – Did you know that the studio of Bigfoot Entertainment whose headquarters is located in the United States is in Cebu? I had the chance to visit the studio few years back and I was really amazed upon knowing that some international big films and television series are actually shoot in Cebu. Some of their movie projects includes, The Dogwalker (2001), Deep Gold (2011), Midnight Movie (2008) and many more. For Television shows, they have Nautical Angels (2005), Fashion TV Asia (2006), Hollywood Boot Camp (2007), Blue Lagoon (2010), Underwater Action (2011), Design Genius (2013) and a lot more.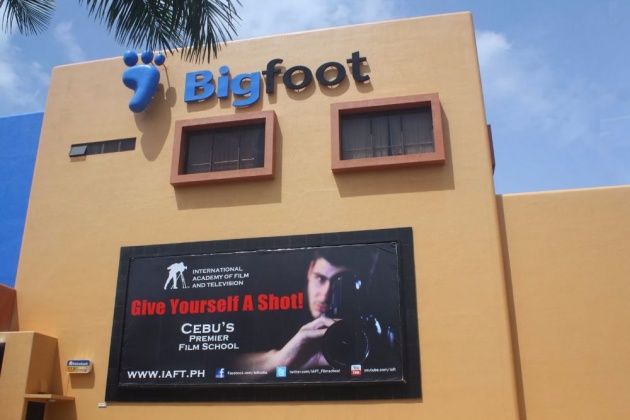 Photo Credit: http://sianemico.blogspot.com



Bigfoot Entertainment is the parent company of Bigfoot Films, Bigfoot Productions, Bigfoot Production Services, Bigfoot Partners, the International Academy of Film and Television, New Cebu Films and Fashion One Network. The Bigfoot Group operates as an independent feature film and TV production and distribution company that develops, produces, and finances media content, including independent feature films, television series, reality shows, filmmaking education, and community outreach. – Wikipedia




Here are 7 other interesting facts that will make you want to visit Cebu City:


One of the longest and widest bridges (Marcelo Fernan Bridge, 4000 feet long) in the Philippines can be found in Cebu, it connects Cebu Island to Mactan Island.


It is in Cebu where you can find the oldest school in the Philippines and Asia – the University of San Carlos.


Cebu is the oldest city in the Philippines founded in 1565.


Fort San Pedro (built in 1738), the oldest and smallest tri-bastion fort in the Philippines is in Cebu.


Cebu City is plugged as the cradle of Christianity in the Far East, being the entry point of many evangelists in Asia.


The Sinulog Festival (a colourful celebration that venerates Santo Nino) is held every January, it is Cebu City's own version of Brazil's Mardi Gras.


Cebu City is the hometown of YouTube's viral sensations – the Cebu Provincial Detention Center and Rehabilitation (CPDRC) Dancing Inmates.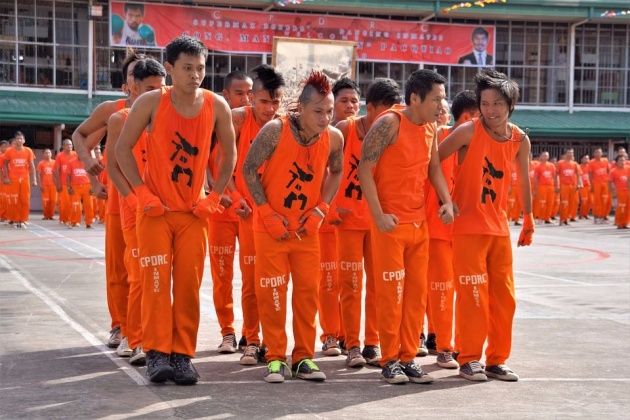 Filipino Prisoners Dancing
Photo Credit: rmac8oppo via www.pixabay.com
Before you go watch and enjoy this amazing video that became viral on youtube, currently have more than 57 million views.
inmates of the Cebu Provincial Detention and Rehabilitation Center, Cebu, Philippines
Video Credit: byranfgarcia via www.youtube.com
Cebu City is indeed a great place to go, not to mention their stunning white beaches and blue water, even monimated for the 7 wonder cities in the world. So if you'll have time to come to Philipines? Don't miss to visit Cebu.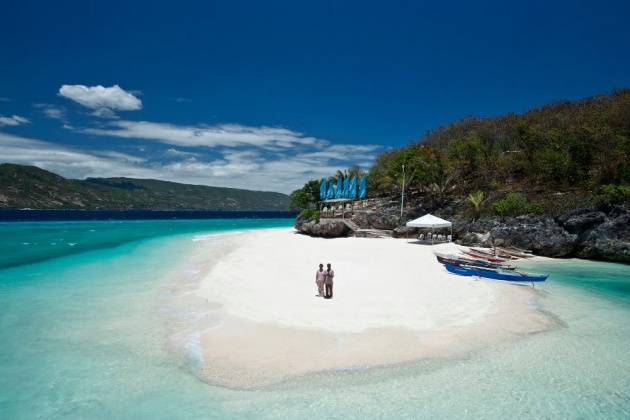 Bluewater, Sumilon Island Cebu
Photo Credit: https://divecebu.wordpress.com
How often do you travel? Do you have plans to visit Philippines? Please particiapte in the Querlo survey chat below to learn more about travel and those things you need to know to have a hassle free adventure.
Watch out for the next part!
By: TRB - A father of 5, an Overseas Filipino Worker and willing to be part of the worldwide campaign against poverty, climate change, and inequality.