Nasulat ko na to sa kung saan last year. Pero isheshare ko sa inyo ang top 10 songs ko sa videoke.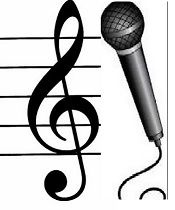 Eto oh:
1. Without you - Samantha Cole
2. Runaway- The Corrs
3. Tattooed on my mind - D'sound
4. Torete - Moonstar88
5. Torn - Natalie Imbruglia
6. Cry - Mandy Moore
7. Out of reach - Gabrielle
8. My immortal - Evanescence
9. How do I live - Leann Rimes
10. If love is blind - Tiffany
Pero lam nyo ba na lately, un Tattooed On My Mind na ang mas lagi ko nang kinakanta? Hmmm, bakit kaya?