Bitcoins, a digital currency, is getting huge popularity not only for online dealings but also for offline transactions. The numbers of Bitcoin friendly-merchants growing vastly because of Bitcoin's faster and cheaper dealings. Its vast popularity compelled some minds to introduce technology devices to make simplify and secure use of Bitcoin in their daily life rather then only on online.
Shocked! How it is possible? Yes, it is true now in the kingdom of technology Bitcoin inspired devices invented which make it easy to buy, sell and share Bitcoin securely. Here we will discuss the Bitcoin inspired gadgets which provide secure use of Bitcoin wallet and also offer enhance the uses of exiting hardware's like merchant's vending machines.
These gadgets are a revolution era in the field of Bitcoin which shows how digital currencies can be used instead of cash to have some services and items. Still these gadgets are few and far but hope in future other countries will also accept Bitcoin inspired gadgets. Moreover these innovative gadgets will change your fad mind with regard to Bitcoins need.
1. Aeguana Vending Machine: -
London based Aeguana Digital Ltd. Launched the world's first Bitcoin inspired vending machine. This compact bright shaded modern vending machine does not accept coin's for payment rather accepts credit or debit cards and Bitcoins. . It's very easy to use for buyers and merchants. As being buyer just choose the item of your taste, select payment method. For making Bitcoin payment press Bitcoin payment, it will show you the QR code and you can scan it with your mobile number, wait until transaction is validated and after pick your product. That's all.
And the owners can connect it with wifi, 3g, Gprs or with ethereal connection to know about stocks, sales and even they can updates the changes in vending machine online. The machine uses very less mechanism components inside that's because it's light in weight and small in size as comparison to traditional vending machines.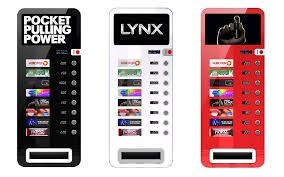 Image source - Aeguana.com
2. Bitcoin Kinetics 'BitWasher': -
The California based Bitcoin Kinetics launched the devices which can interact with Bitcoin for billing. Bitcoin kinetics already set forth the Bitcoin inspired machines like a ticketing machine as "Bit Ticket", vending machines, including a washing machine known as "BitWasher". BitWasher is commercial based washing machine supported with Samsung washing dryer. These machines can accept Bitcoin payment by reading the QR code which can be scanned by Smartphone. Thus the concept of paying with Bitcoin to utilize the services of everyday machines is no longer just a dream.
Moreover, Bitcoin Kinetics also introduces the "BitSwitch" which can renovate the machines to accept the payments in Bitcoins. This Bitcoin payment based 'BitSwitch" is currently available on raspberry pi, Intel Edison and Arduino hardware.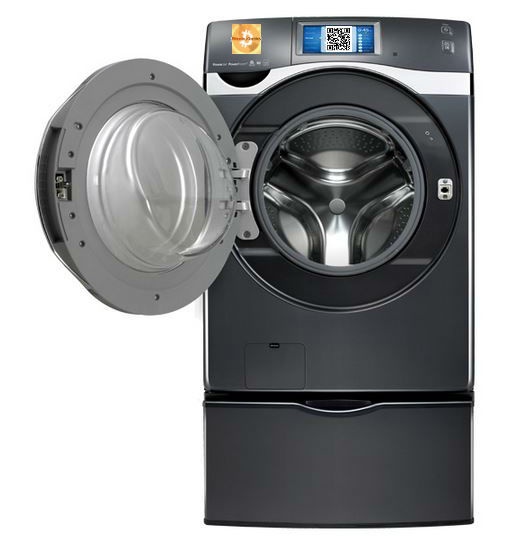 3. Bitcoin ATM: -
In Vancouver, Canada, the worlds first-ever Bitcoin ATM machine is launched. This Bitcoin ATM machine will enable the digital currency owner to exchange Bitcoin for cash or vise versa. The machine will scan the palm to access the user's account.
The Bitcoin ATM will make it possible to introduce the digital currency to people. Instead Perth, Adelaide, and Brisbane also think to introduce the Bitcoin ATM machines in Shopping centers.
Watch This Video for Demonstration
4. Nymi Wristband: -
For the Bitcoins security concern the Bionym's Nymi launched a wristband which use wearer's heartbeats to authenticate the user's identity. This wristband is designed to unlock the devices and used to store the Bitcoin wallet. Its unique feature is, it can sense the owner distinct heart rate and remain locked if not does not sense owner heart rate.
It's a great way to secure the Bitcoins from hackers and if wristband is lost or steeled it will not work without sensing owner heart rate.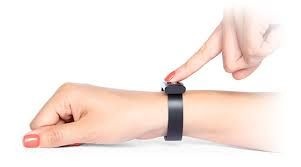 For Demo Watch This Video
5. Mevu's Bracelet: -
The Mevu's prototype bracelet is another wearable gadget. This Bluetooth based bracelet is especially design to make payments with Bitcoin and work in a unique way. In order to make payment the user's just need to flip their wrist in front of device and the coinbase powered Mevu Bracelet will aid to pay user's in Bitcoin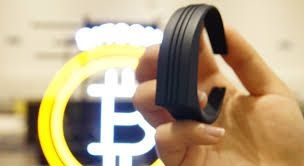 Watch This Video
6. Liberty Game's: -
Liberty games are the UK based trading entity for game room retail. Liberty games are well known for creating world's first Bitcoin accepting pool tables, and arcade machines. But now Liberty game's Technician's also enhance the use of liberty Game's Bitcoin Pinball Machine with adding Bitcoin payment mode. Liberty games Bitcoin based gaming machines attract lot of international interest.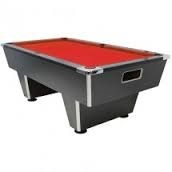 Image - Liberty Games Bitcoin Supported Pool Table
Instead all these gadgets many countries are initiating to introduce the Bitcoin ATM. In Australia More 1000 Bitcoin friendly-merchants are exits which offer salon, pub, carpet cleaners and including restaurant services. With Bitcoin you no more need your debit or credit card just scan the QR code to make payment which makes the transactions more secure and easy.