Video credit: Top 10 Fastest Cars In The World 2017
Modern cars were born in 1886, by the German inventor, but car didn't become widely available until the 20th century. One of the first cars that was accessible to the masses was the 1908 Model T, an American made car and manufactured by the Ford Motor Company. Mostly cars are using today at fuel, gasoline or diesel, but fuels are known to cause air pollution and also contributing the climate change. Electric cars, which were invented in early history of the car, began to became commercially available 2008. The number of cars increasing rapidly, especially in China, India and other different countries.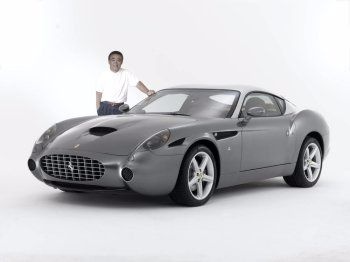 Image source: www.italiaspeed.com/
Bugatti Chiron is the World fastest car and its two seated Sports and Automobile car that is developed and manufactured, France, Bugatti Automobiles S.A.S. as the successor to the Bugatti Veyron. The main carryover piece will be the 8-litre W16 quad- turbocharged engine, though it is heavily updated. The chiron has 1,130 kw(1,500 PS; 1,479 bhp) of power and 1,600 N.M(1,180 lb.ft) of torque starting from 2000 rpm. The Chiron's top speed is electronically limited to 464 km/h(288 mph) for safety reasons. The price of Bugatti chiron in USA is $2,500,000 which is 2.5 million dollars or 2,233,000 euros and its currently the expensive and fastest car in 2017. It has electronic programs.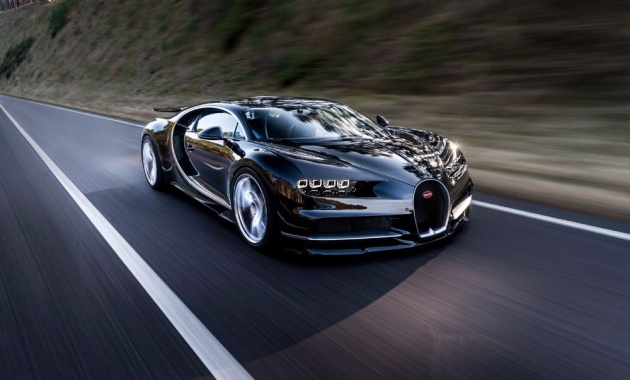 Photo credits goes to: www.bugatti.com/chiron
Koenigsegg one 1 usually popular for its body style that make peoples impressed and it is also World 2nd fastest car, which is come after Bugatti Chiron. The body shape is mostly look like Ferrari and BMW, which are the Sports and Automobile cars as Koenigsegg. It is developed and manufactured by Swedish car manufacturer. Car was fitted with 4.7 litre V8 engine with fixed twin turbos. Koenigsegg One1 height is 1,120 mm (44.1 in), and its width is 1,996 mm (78.6 in). Its highest speed is 280 mp/h and 450 km/h. It is 2-seated Sports and Automobile car which is designed by Christian von Koenigsegg, an Swedish car manufacturer. Its price is $2,800,000 which is 2.8 million dollars or 2,500,960 euros, and it is too much for a simple person and it is the world expensive car.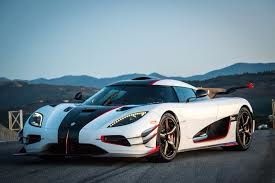 Image Credit: www.sssupersports.com
The Ssc Tuatara is an American sports car and Automobile car, that is produced by SSC North America. Its an 3rd fastest car in world by Alux.com. Its pre-development starts in 2011. It has 6.9 litre V8 block and it is produced in 2017 by SSC North America. Ssc Tuatara's top speed is 276 mp/h and 444 km/h which is too much. This is an expensive car and its price is $1,300,000 which is 1.3 million dollars or 1,161,160 euros. It is a sports car as the Bugatti Chiron and Koenigsegg one 1 which are the World fastest cars .
Ssc Tuatara an Super class car. Super class car is a luxury, high-performance car. The reason peoples like these kind of cars because of them look and shape that makes peoples shocked. Its shape and body style is matched with Lamborghini which is an Italian company.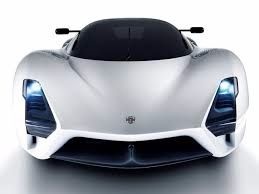 Image Credit: https://nurburgringlaptimes.com posted by myself
Hennessey Venom gt is the highest performance sports car manufactured by Texas-based Hennessey Performance Engineering. Hennessey Venom gt also development in United States, but it assemble in England. Hennessey Venom gt is the world fastest addition 2014, top speed 270 mp/h or 434.5 km/h, price tag $1,200,000 which is 1.2 million dollars or 1,071,840 euros. Its an Automobile car. Its a third most powerful production, behind the Bugatti Chiron and Koenigsegg Regera. This is the fourth fastest car in the world that is developed in 2014. Hennessey Venom gt is two-seated sports car which is related to Lotus Elise and Lotus Exige. Hennessey claims the top speed of 278 mp/h for the Hennessey Venom gt. Hennessey has a power to weight ratio of 1 kg (2.2 lb) per horsepower.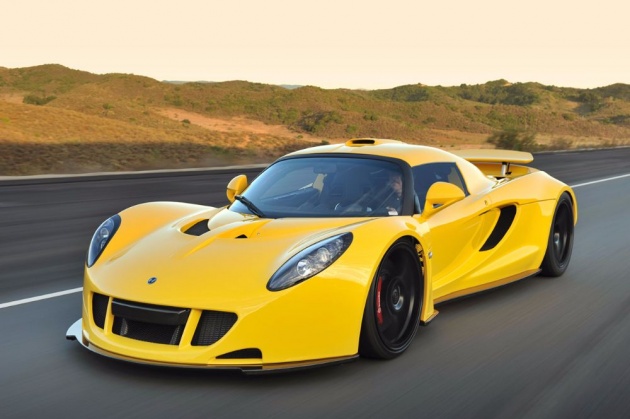 Photo credit: www.autoblog.com
Bugatti Veyron is a Sports and Automobile car, designed and developed by Germany designer Jozef Kabaň and Volkswagen Group, manufactured in France by Bugatti Automobiles S.A.S. Its a mid-engined two seated car. The top speed of Bugatti Veyron is 430 km/h (267 mp/h). Its a world fastest road legal production car and it is recognized by Guinness World Records. Bugatti Veyron is 5th fastest car. It is for $1,900,000 which is 1.9 million dollars or 1,697,080 euros. You can get it easily from every city, but the main thing you need is money.
Photo credit : www.autocar.co.uk
Almost as soon as automobiles had been invented, races of various sorts were organized.
Koenigsegg agera is a mid-engined sports car developed by Swedish car manufacturer Koenigsegg from 2011. Koenigsegg Agera is a Swedish word which means "to act". Its a Sports car and Automobile car and the car is fitted with 4.7-litre V8 engine. V8 engine is a 8 cylinder engine. Its a Sports car which is participate in WTCC Marrakech, which is an racing event. It is also a Automobile car. Just the Automobile cars can participate in racing events. Its highest speed is 260 mp/h (418 km/h) and its price is a $1,600,000 which is 1.6 million dollars or 1,429,120 euros.
It was a Hypercar of the year in 2010 by Top Gear Magazine.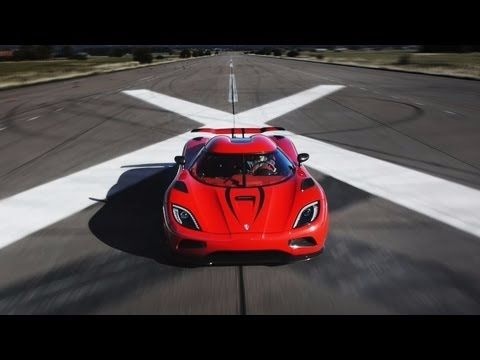 Image Source: koenigsegg.com/agera-r
The Scc Aero is a mid-engined Sports and Automobile car which is produced by SSC North America as like Ssc Tuatara. SSC North America is a American company who produced Ssc Ultimate Aero. Its a 7th fastest car in the World.The SSC Ultimate Aero held the title of the fastest production car in the world, according to the Guinness World Records, from 2007 until the introduction of the Bugatti Veyron Super Sport in 2010.
Ssc Ultimate Aero TT's maximum speed is 410 km/h ( 256 mp/h) and the price tag is $750,000 which is .75 million dollars or 669,000 euros. SSC North America announced that they would be commencing production of the SSC Ultimate Aero EV. Ssc Aero's body style is 2-doors coupe. Ssc Ultimate Aero TT has a similar shape with Lamborghini and Bugatti.
It's record was broken in July 4, 2010 by the Bugatti Veyron Super Sport, which is reached a certified top speed of 430 km/h.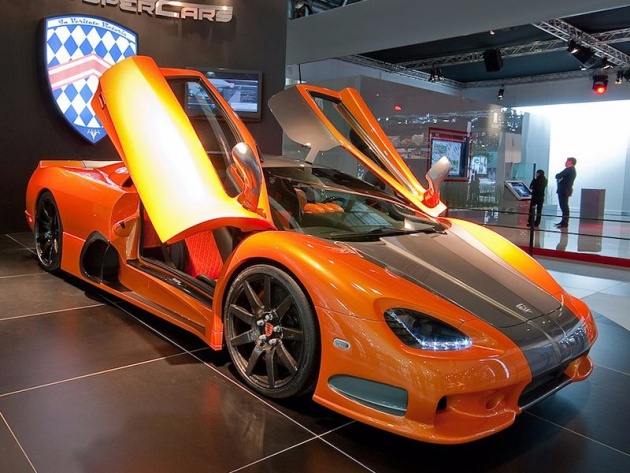 Image Credit: www.topcarrating.com/2009-ssc-ultimate-aero-tt.php
Saleen S7 Twin Turbo is a Supercar designed and build in UK. It is produced by engineering company Ray Mallock Ltd, Also it assemble in Irvine, California, United States. Saleen S7 Twin Turbo developed jointly by Steve Saleen and it produced in between 2005-2009. It was the first proprietary car which is produced by Saleen, became first American mid-engined production supercar. Saleen S7 Twin Turbo is Twin-Turbo car which boosted top speed to 248 mp/h (399 km/h), Also its a sports car and Racing Car. Saleen S7 Twin Turbo is the 8th fastest car in the world. It has 2-door coupe and the price of Saleen S7 Twin Turbo is $500,000 which is .50 million dollars or 446,600 euros. Saleen S7 Twin Turbo can reached quarter mile in 10 sec. Saleen S7 Twin Turbo ran in many different Car races.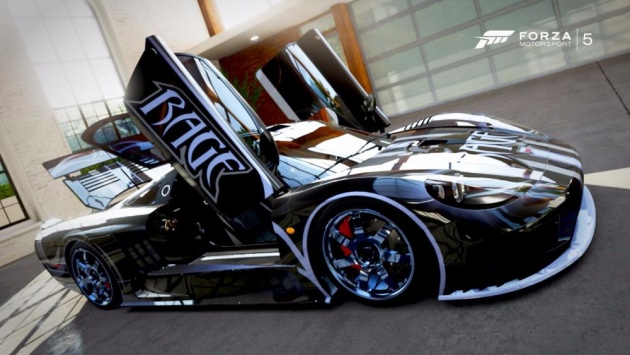 Image Source: auto-otaku.com/photos/saleen-s7-twin-turbo
How the cars will work in future?
Scientists are trying to build cars that will be drive by solar energy or bio fuels because fossil fuels for example natural gas, oil and petrol are bad for the environment and fossil fuels are one of the cause of disease's and it is polluting the oxygen. Not just this they are trying to drive the car with water. Also it is lead to the global warming.
Top 10 Fastest Cars In The World 2017
Video source: Top 10 Fastest Cars In The World 2017
Thanks for reading ! God Bless You and Hope you like my blog...................Allah Hafiz ( Good bye)