*video is credited to Gelo Alcantara via youtube.com
I have an old soul, and I also have a little kid's heart.
Before I get myself into Korean dramas and K pop music, I was an animè fan (underrated addiction). Those years that I am into was like a me, who missed my childhood since I got to watch those when I was already teen ager, a decade older. To the point that I will sing the soundtrack that was sung in Tagalog, or buy notebooks that has the covers of those animè characters. Some may relate into my story too, for sure.
Watching my favorite noon time show, I have come to learn about these teen musicians, also known as Music Heroes, had played some soundtracks from the animated shows way back from the 90's. These teens are millenials but they have played and sang those songs that everyone who was born on the 80's and 90's has loved. And it made me recall and list down those animè that I can say, "grow up with" but not really. Even joined the singing with every animè soundtrack, with head banging too.
Some of these animè are actually shown when I was in high school, while some were shown when I was in College, definitely the kid in me didn't leave me after many years. I remember one that was being shown every Sunday on ABS-CBN, and I even tried to copy one of the girls (heroine). While some would be a topic among us high school students during break. Animè was a big thing that time, before Filipinos drawn into Korean dramas.
Before I write down the five animè, let me say something about animè or animation.
What is ANIMÈ?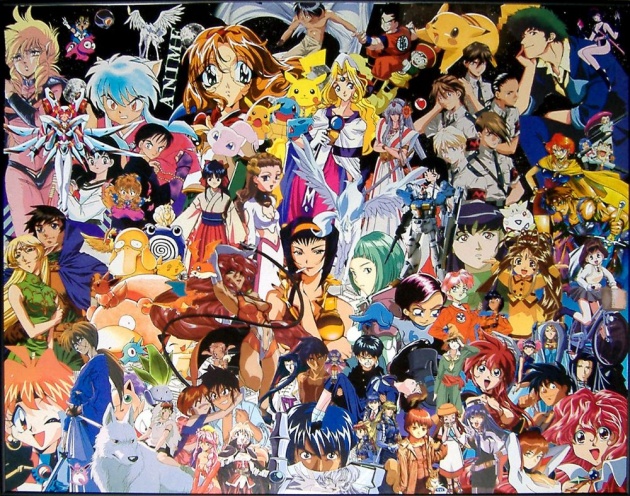 *Image is credited to animeonlineworlds.files.wordpress.com
When I started to watch Animè, I noticed that they are Japanese, and indeed, "Animè" is a Japanese term for "animation" that means all forms of animated media. In Japanese, the term anime refers to all forms of animation from around the world. While in English, animè is more restrictively used to denote a "Japanese-style animated film or television entertainment" or as "a style of animation created in Japan".
Anime differs greatly from other forms of animation by its diverse art styles, methods of animation, its production, and its process. Visually, anime is a diverse art form that contains a wide variety of art styles, differing from one creator, artist, and studio. While no one art style predominates anime as a whole, they do share some similar attributes in terms of animation technique and character design.
I must admit, I thought cartoons and animè were the same until someone corrected me about it and read more some facts with regards to animè. The difference can be found here.
Now, let me get down do my list.
FIVE ANIMÈ THAT I MISS WATCHING ON TELEVISION.
Filipino dramas had emerged before the night news, then Korean dramas follows, but 20 years ago, that time slot was meant for animè. As I look back, it was the reason why kids and adults would go home as fast and early as they can, they wouldn't want to miss their favorite animè. Yes, animè was shown before the nightly news, then another will be shown after, Philippine televisions were into animè and almost everyone loved it. Now, teleseryes are everywhere, and shown from nearly noon, to afternoon to after nightly news. And it made me miss those times for I am not a fan of Teleseryes or Filipino dramas.
Since I miss them, I made a list of the animè that I somehow wanted to watch, here are they.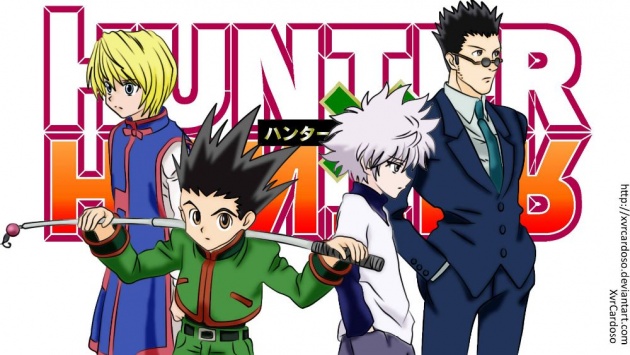 *Image is credited to www.fanpop.com
Who cannot remember the friendship between Gon, Killua, Kurapika and Leorio? Hunter x hunter made me cherish friendship without boundaries, not asking what kind of person you are or where you from. The friendship that was made during a tournament.
Aside from the friendship, there is much deeper story that one fan won't missed any episode. The story's flow is fast. Like the discovery of one's aura or energy that I remember it was NEN.
In Hunter X Hunter, Gon taught me about staying positive and not losing faith, that there is always good in everyone.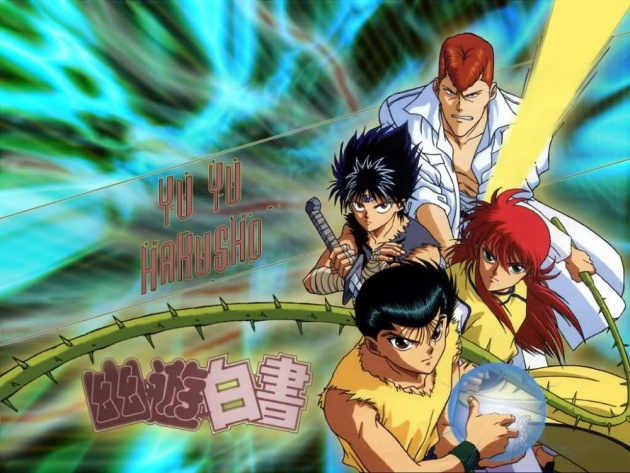 *Image is credited to wallpapercave.com
Who remembers Eugene's Ray Gun; Alfred's "spiritual sword"; Dennis' "rose whip" and Vincent's Black Dragon Spirit? Yes, those are their "weapons" and I remember my classmate would do the Ray Gun, and to think we were already in College. Our addiction to Ghost fighter was incredible, maybe call it fascination that it may be more on action or something, but even ladies loved to watch it.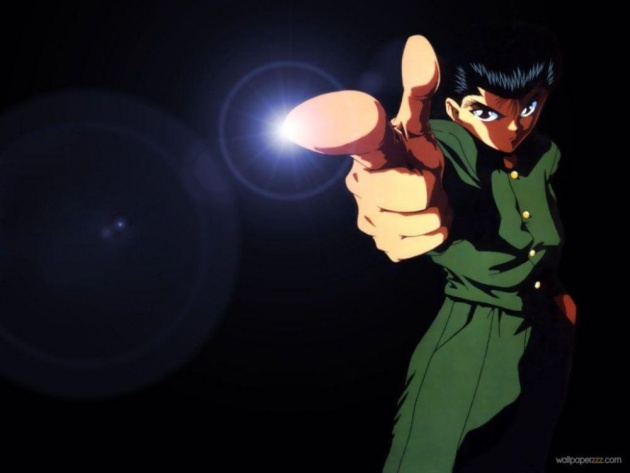 *Image is credited to wallpapercave.com
And this animè taught me about persistence, courage and keeping up the fight.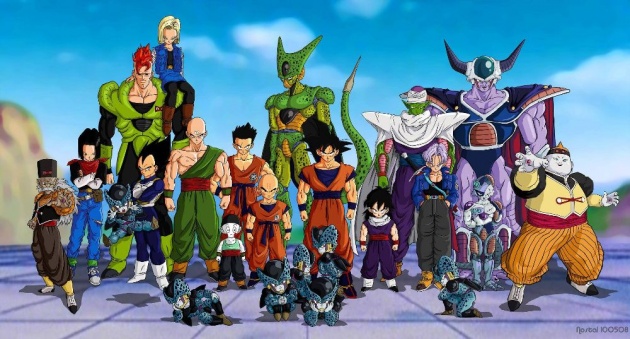 *Image is credited to stuffpoint.com
Goku and his son Gohan, famous enemies are Piccolo, Frieza, Cell and Majin Buu and Vegeta, who haven't get over about the fact that Goku is stronger than him.
Every fan knows what Goku have, the "Kamehameha wave", his finishing attack and signature technique.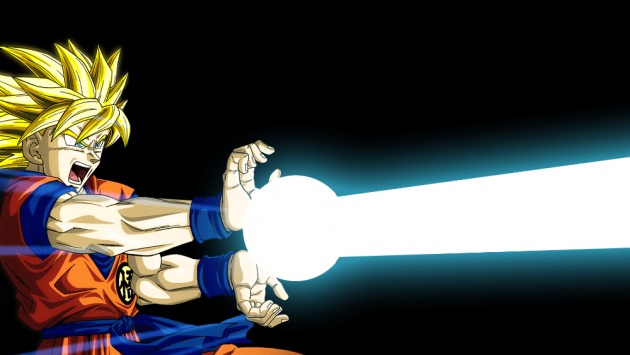 *Image is credited to wallpapercave.com
What I love about this animè is the story itself and not to mention there are so many things to like about it that talks about friendship, family, unity and teamwork.
Dragon Ball was the first of the first franchise, then Dragon Ball Z follows (both were shown on tv), but the two, Dragon Ball GT and Dragon Ball Super weren't show (not sure if it was shown on local channels though).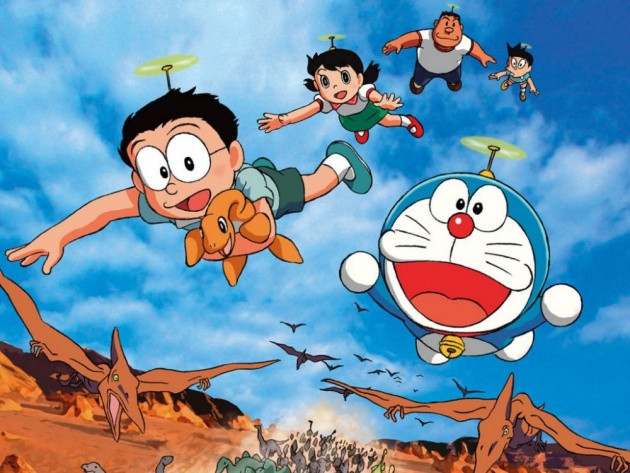 *Image is credited to 4.bp.blogspot.com
Doraemon is a robotic cat, whose pocket seems are always full with many things. Doraemon was sent to guide Nobita, who suffers from poor grades and bullying. Both created a friendship.
Basically, this sounds like a kiddie animè, well, yes but I have been into it too. I always watched it in the morning, instead of watching other cartoon channels; it am stuck with the two characters.
What I love about this one is the fact that it was light, funny and very entertaining. It talks about love and friendship. So, there is no reason for me not to miss watching the show.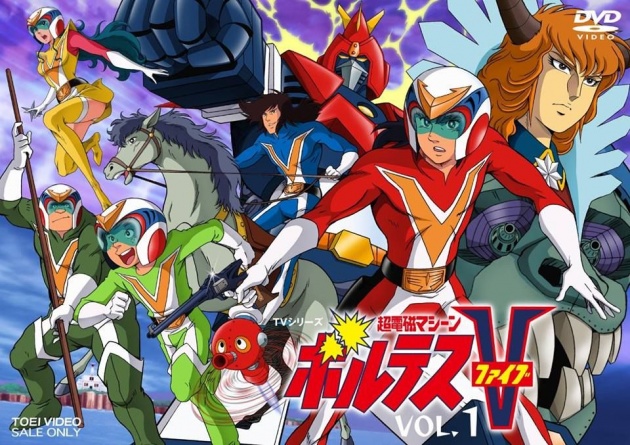 *Image is credited to .fanpop.com
Let's VOLT in!
As I was typing the title, the opening song suddenly played on my mind and sang it. Okay, let me tell you about this animè.
Voltes V was designed by Professor Kentaro Gō (Doctor Ned Armstrong), his wife Professor Mitsuyo Gō (Doctor Mary Ann Armstrong) and their trusted colleague, Professor Hamaguchi (Doctor Richard Smith) and built by large scale construction effort backed by United Nations Earth Defense Force and General Oka (Commander Robinson). Voltes V is a robot composed of five "Volt Machines", and each are themselves formidable weapons.
That explains why the four Armstrong siblings are manning the robot with Mark Gordon an addition and make it to five.
The series taught me about family, how important it is and what can be the great thing about it if we work together.
PERSONAL POINT OF VIEW
Nostalgic, yes, that is what I have been after hearing those soundtracks being played. It made me walk and return 20 years ago and, I really miss those days. Times when I don't worry that much about bills, lol. And as I was writing my list, it gave me that certain longingness.
Hoping that I can see them back again in local channels, I don't mind the dubbed ones, and maybe have them shown before the night news again, somehow relax those who are tired from work and school before being stressed with the nightly news, lol.
*Video is credited to Gelo Alcantara via youtube.com
Thank you for reading and here is a querlo chat for you...