Earlier today, I have been asked from a friend on a social media about the best "pasalubong" from Cebu. This isn't a hard question actually and I answered her immediately. After giving her the list, I thought this would be a great idea for a blog entry and so here's the blog post! Thanks to my good friend for asking this.
PASALUBONG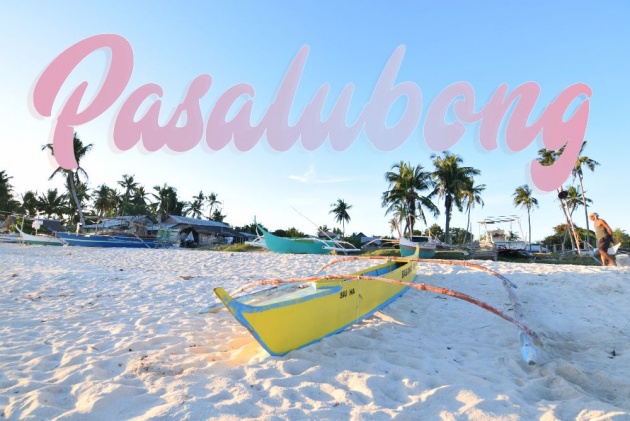 Image credits: Jean Beltran-Figues via bitLanders.com
The term "Pasalubong" is a Tagalog word which means a souvenir or gift native to a land where a person had gone to visit. As per wikipedia.org:
Pasalubong (Tagalog, "[something] for when you welcome me") is the Filipino tradition of travellers bringing gifts from their destination to people back home. Pasalubong can be any gift or souvenir brought for family or friends after being away for a period of time. It can also be any gift given by someone arriving from a distant place.
I don't know when this tradition started but I am pretty sure that once someone receives a pasalubong, he or she will be happy for the free gift. However, it is very disrespectful and arrogant at the same time if someone asks for it and would somehow demand for a specific item. In fact, it is not good to ask for one, it is better to wait if this person may he or she be our friend or relative give you a part. This is because of the hassle in bringing tons of pasalubong and of course it also requires money or cash to get those pasalubongs. Not to mention that these items are not really cheap!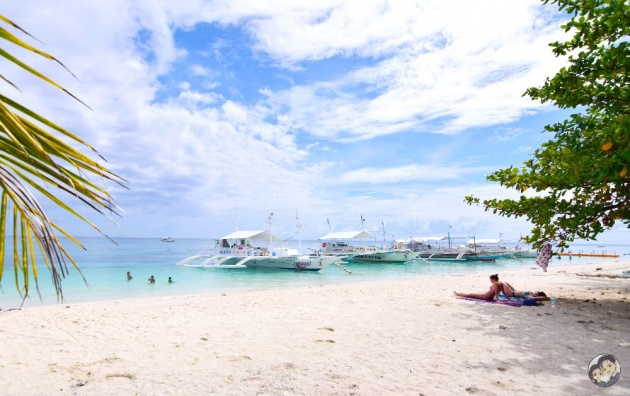 Image credits: Jean Beltran-Figues via bitLanders.com
This is also the reason why I don't really ask for any pasalubong from a friend or relative whenever they get to another place except for my brother who is living in the United Arab Emirates. When he goes home, he usually asks me what I want and I would only ask for tea, dates and paratha! Those are my favorite items when I was still in Dubai working as a Contact Center Executive for an international courier company. Speaking of Dubai, I really miss the city and I regret not taking lots of photos when I was there. I should have created a whole gallery with all the wonderful sightings in Dubai.
But anyways, this isn't about Dubai or whatever but instead, we have to go back to the original topic which is the pasalubongs from Cebu!
CEBU PASALUBONG ITEMS
Image credits: obotology.wordpress.com
Now, we all know that Cebu is very rich in natural resources like white sand beaches, waterfalls, wild animals such as the Gentle Giants, the Butandings or the Whale Shark which is one of the top tourist destinations now in the province. It has been very famous that it has boosted the tourism of the town and the entire Cebu as well.
As tourism grow, there's also one thing that comes with it and that's the pasalubongs. Every tourist who would be visiting Cebu, may he or she be a local tourist or a foreigner, one would like something he or she will be bringing back to his or her land so to show to friends and families. Then in this way, they'll be able to also share the vibes and the taste of what Cebu is all about.
So let's start with my top Pasalubongs from Cebu.
1. Dried Mangoes
Image credits: www.everythingcebu.com
I can't live without ripe mangoes. They are what I refer as my comfort fruit and I won't stand going to the groceries or the flea market without buying mangoes, well except if I already have bunch of those yellow babies at home. But anyway, I super love mangoes because I can have them as a viand, a salad or just solo. Mangoes in Cebu are really sweet although the Mango capital in the Philippines is in Guimaras.
However, bringing back to your land ripe mangoes won't be a great idea, why? Well because when you bring one and place it in your baggage, you'll end up having mushy ones, either they'll be good for puree or good at the trash bin. Plus, they're kind of heavy you know!
Video credits: captivatingcebu via YouTube.com
So the best idea made by some local Cebuanos was to dry them, add some sweetener and tsadaa! Dried Mangoes!
These items have bits and pieces of ripe mangoes which were dried out under the sun. Because of that, it becomes chewy but still sweet though. There are lots of varieties now when it comes to dried mangoes. One very in demand variety is the chocolate dried mango. I bought some and sent it to my boss who's based in Belgium and he was shocked that the chocolate is good considering they have the best chocolates in the world.
Image credits: newsfeedphl.blogspot.com
This is the number one pasalubong and I can attest to that because whenever I go to Ayala groceries and would visit this isle where all the pasalubongs are located, its always packed with foreigners, most of the time Koreans who are grabbing hundreds of packs!
Dried mangoes are also good fat-free alternatives to sugary snacks.
2. Dried Danggit
Image credits: www.thepoortraveler.net
Another very famous pasalubong which is very in demand to those Filipinos who come from different part of the country. This isn't really loved by foreigners and it is very rare for a person who comes from the other part of the world to grab a pack of these, well perhaps if it is Kulas or Kyle from Canada who is trying to be a Filipino. He loves dried fish, he even brought some to Canada and it was a hilarious day when his mother opened all their windows so to get rid of the smell.
Going back, again this is only a hit to co-Filipinos. Danggit is a type of fish which is very common in Bantayan Island, one of my favorite islands in Cebu. It is very common that when James, my husband was snorkeling in Virgin Island in Bantayan, he saw these kinds of fishes swimming and snorkeling with him too! I was funny he enjoyed it a lot without thinking that his back was already sun burnt!
So from Bantayan, the locals would dry them up under the sun. It has two varieties, salted and marinated. The salted one is cheaper because it is just salted and directly dried while marinated one takes a lot longer time plus there are more added items in it like brine and garlic. But the marinated one tastes a lot yummier, in fact my mouth is watering right now just by thinking about danggit.
One of the best places to get to for buying them is Tabo-an Market in Cebu City. Their supplies are directly from Bantayan and the prices are way cheaper compared to that in the malls.
Image credits: ph.phonebooky.com
This kind of market sells nothing but just dried fishes, all kinds of them. Even the other means of preserving fish, they also sell. It's quite cool seeing those bins full of dried fishes.
3. Lechon
Forgive me my Muslim friends, please skip this if you are one as I will be dealing with pigs. But if you are interested and won't feel really bad afterwards, read on.
Image credits: www.traveltrilogy.com
So lechon is another thing that comes in mind when we talk about Cebu. Most of the people from Manila would crave for Cebu's lechon. This is one sort of a thing that Cebuanos are really good at - roasting a whole pig. It takes a lot of time to roast one, it requires energy from the handling, preparation and the roasting as well as the cutting of each parts.
Video credits: Best Ever Food Review Show via YouTube.com
But the locals love lechon too! As a matter of fact, restaurants and eateries which offer lechon are most likely packed with buyers and diners. I, on the other hand would try to stay away from lechon as much as I can because I know it isn't good for the health. I do eat occasionally during celebrations and events.
Bringing home lechon is a challenging thing too. Make sure that the lechon is freshly roasted and that it is packed properly so to ensure your seatmate at the airplane won't smell it. Most companies who are selling these know how to deal with packing these yums.
Image credits: ph.phonebooky.com
And oh, spicy lechon is in demand this time in Cebu because of the added spicyness in the lechon itself.
However, one of the local businessmen in Cebu in the person of Paul Jake Castillo brought to Manila the taste of Cebu Lechon when he opened up Yobab. He brought his best men in cooking lechon so the people from Luzon and Manila can get a taste of it without traveling to Cebu.
4. Otap
Another goodie from Cebu which isn't really hard to bring out for travelers is the Otap. This is a kind of puff pastry which has originated in Cebu. It has an oval shape, flaky, brittle and crumpled surface, topped with white sugar and wrapped in white Japanese papers.
Image credits: definitelypinoy.blogspot.com
This is a perfect pasalubong because it is light, easy to handle and it can be stored for months! My favorite brand is from Shamrock which is one of the pioneering businesses who had sought into this native snack. I would even buy two or three packs of these goodies whenever I go to the groceries. I would just store it for snacks and munch on them at times.
My family back in Bohol also love this that whenever I go home, I'd make sure to bring some packs.
I still have a few more goodie items but I guess it will make this blog longer so I guess I'll have to keep them for the next part. Hope you had a mouth watering read!
xoxo,
Jean