I often comment how having Dustin Sweeney, now 16 years old, has given me a huge advantage in life and in business. Dustin is Autistic, and he has taught me patience and how to look at things from a longer term perspective. With many many trips to Walt Disney World in Florida, and a few to Disneyland in California, it has always been a goal of our family to get Dustin to ride the famous Tower of Terror: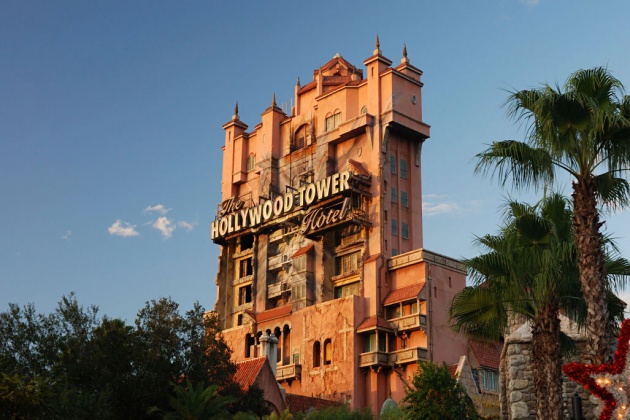 On the Tower of Terror, riders are hurtled up and down into the "Twilight Zone" aboard a haunted elevator. As Disney states:
"At the 13th floor, a collection of sights and sounds inspired by the opening credits of The Twilight Zone come into view. Journey through this star-filled realm and prepare to discover what lies beyond the darkest corner of imagination."
After 10+ years of trying, I just had a feeling that December 25, 2013 was going to be the day that Dustin overcame his fears and rode the Tower of Terror with me.
On the walk to Disney's Hollywood Studios, we had a "pre-ride meal" at The Dolphin Hotel at Epcot Resorts: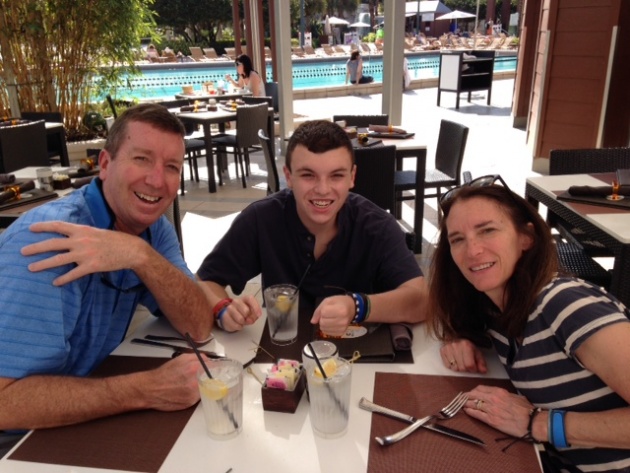 Mike, Dustin and Katie Sweeney @ The Dolphin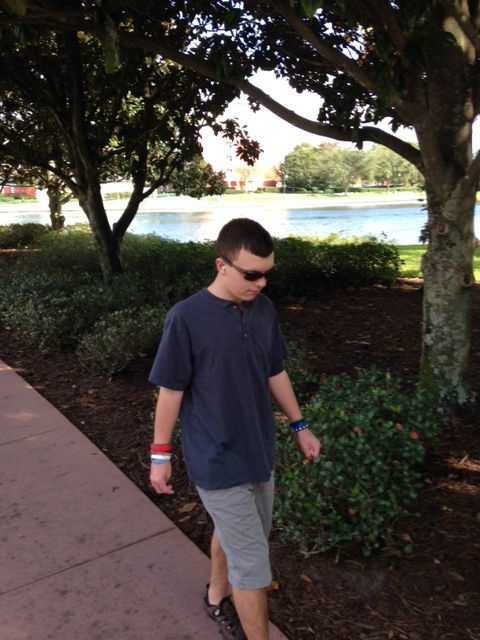 Dustin Sweeney walking to Disney's Hollywood Studios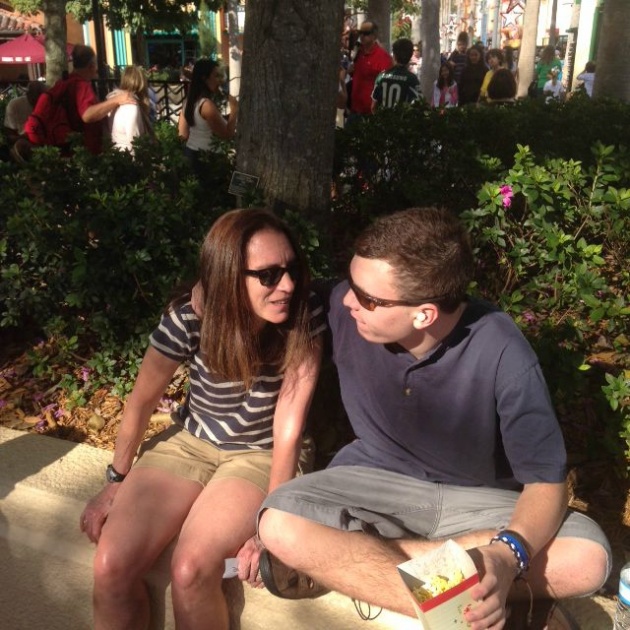 Coach Katie Sweeney with words of wisdom for Dustin Sweeney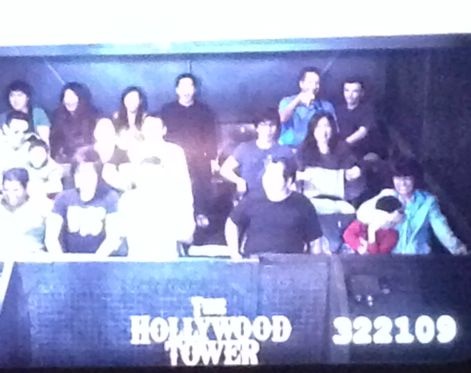 Mission Accomplished - Mike and Dustin Sweeney (top right corner)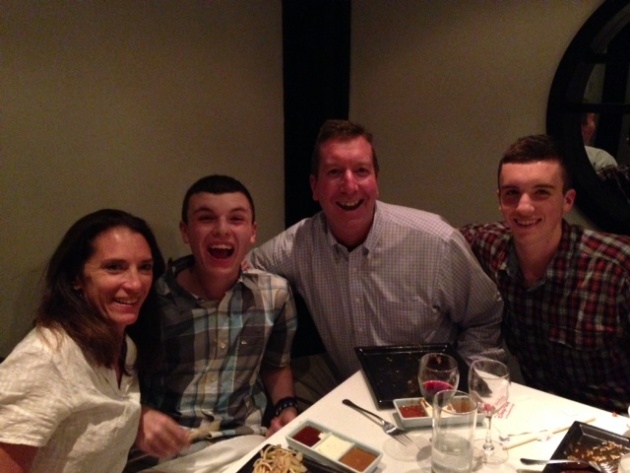 Celebration Christmas/Tower of Terror Dinner with The Sweeney's
It was a great accomplishment for Dustin Sweeney to ride the Tower of Terror, and he continues to teach me how to set goals, be persistent and work at those goals over time. In a world where we are so short-term focused, he is my constant reminder to keep the long term goals in focus.