Toyota has launched its 3 wheeler electric car and given the name I-Road to this car.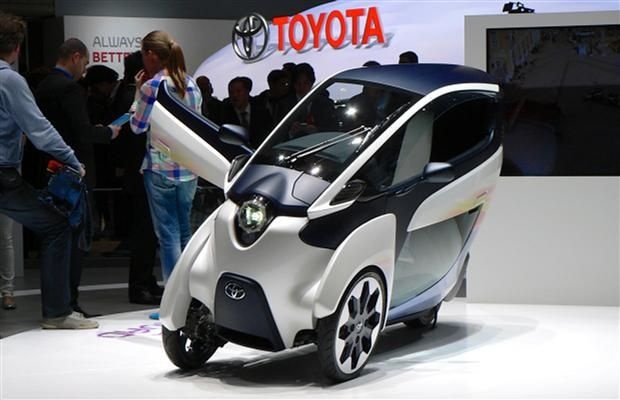 Toyota is very soon likely to make the first trial of its 2-Seater I-Road.
it look likes motorcycle and car. it is quite innovative as it has 2 seating capacity, it is 33.5 inches wide, 56.9 inches high and 92.5 inches long. No doubt I-ROAD will be first compact electric car till now made. the most interesting thing is that it has both features ,it is made according to motorcycle as well as car.
it is skinny as motorbike and just move like a motorbike ,4 I-ROAD's can be parked in a one car Parking. and it is as comfortable as a car with doors ,roof ,and window's.
it runs on a speed of 37.28 MPH , and once charged can cover the distance of 31 miles. Due to its less width ,it can easily move in the Traffic . The recent surveys say that this type of car never seen drove on the road.
if you drive the I-ROAD ,you would feel that you are in the plane or a motorboat. it has a G-meter which constantly changes the angle accoring to your body , so it does not tip over.
At parking-lot speeds , it steers by pivoting the rear wheel which make it extreme fast and a time savior.