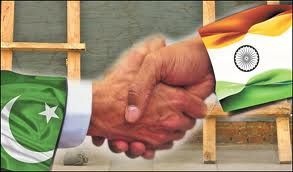 The invitation of the Indian Prime Minister Narendra Modi to the inauguration ceremony and the acceptance of Pakistan Prime Minister Nawaz Sharif is certainly a welcome gesture, a step forward towards stability in the region. But the reality towards strengthening friendship requires a lot of hurdles to conquer.
To resolve the bond between both our brothers' trade and Investment between both the countries can positively facilitate to improve the relationship. Pro- business approach of both the Prime Minister can convert to share trade relations, despite political hostilities, keeping economic ties independent of other issues.
There are ample business opportunities between the two nations ranging from joint ventures, outsourcing, technology transfers, Indian Special Economic Zones in Pakistan near the border, opening up of the Munabao-Khokhrapar route for trade, and people-to-people movement, a facilitate visa regime, mutual recognition of standards, harmonization of customs regulations and procedures, to an alternate dispute resolution mechanism, and cross-border banking facilities.
Across the world, examples like Brazil- Argentina, France- Germany can be drawn out trade relationship flourish between nations in spite of the political differences that exist. Trade relation with China and India has grown immensely over the years despite of border issue and other problem between them.