Summer is coming soon and Paramount Pictures released today a nice clean poster for one of the most expected blockbusters of this year, Transformers: Age of Extinction, which promises to give a fresh feel about the franchise with new characters and redesigned transformers. We can see Mark Wahlberg running away with Nicola Peltz (who plays his daughter) from a big deception ship, which reminds me a funny quote from Tyrese Gibson in Dark of the Moon "why do the decepticons always get the good sh**t?".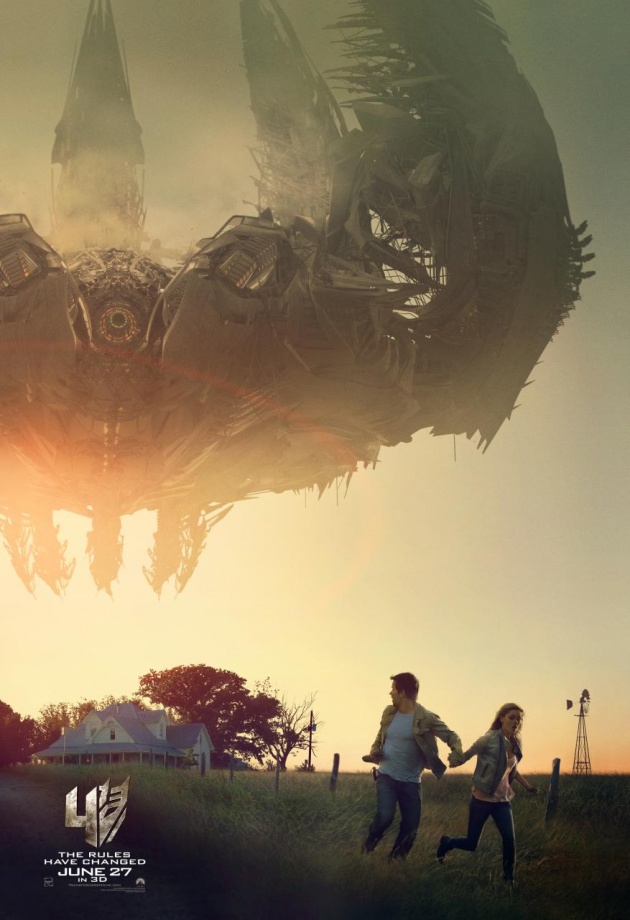 After the events of Chicago, the Autobots have been hiding in Earth, as they usually do, by taking the form of common vehicles, but this time humans are hunting them, until a new Deception threat appears and again, Optimus Prime, Bumblebee and company will come out to help us.

Coming back as director Michael Bay and starring Mark Wahlberg, Nicola Peltz, Jack Reynor, Stanley Tucci and Kelsey Grammer, Transformers: Age of Extinction will open in U.S. cinemas on June the 27th, 2014!



Follow Maumau Web TV on facebook and twitter!