Virtual University Of Pakistan
The Virtual University, Pakistan's first University based completely on modern Information and Communication Technologies, was established by the Government as a public sector, not-for-profit institution with a clear mission: to provide extremely affordable world class education to aspiring students all over the country. Using free-to-air satellite television broadcasts and the Internet, the Virtual University allows students to follow its rigorous programs regardless of their physical locations. It thus aims at alleviating the lack of capacity in the existing universities while simultaneously tackling the acute shortage of qualified professors in the country. By identifying the top Professors of the country, regardless of their institutional affiliations, and requesting them to develop and deliver hand-crafted courses, the Virtual University aims at providing the very best courses to not only its own students but also to students of all other universities in the country.
TREKKING COMPETITION
This Trekking Competition was organized by ''Tourism / Hiking Club'' of Virtual University .This club newly made by Virtual university in order to provide an opportunity to participate in a healthy physical activity & that was their first competition.I also registered myself in first weekend of this month for this nice physical activity.Only students of Virtual University were allowed to participate in this competition.Competition was held at the most famous and old hiking track on Islamabad Trail 3 . It begins from Margalla Road, F-6/3 (the junction between Margalla Road & Ataturk Avenue) and Ends at Monal Resturant.Its 6.1 Km long .
Starting Point.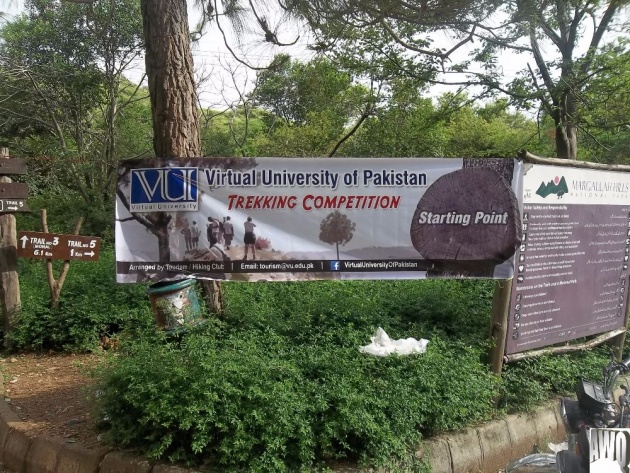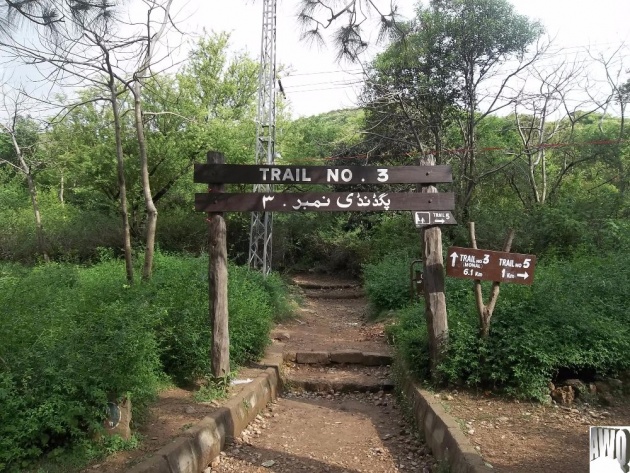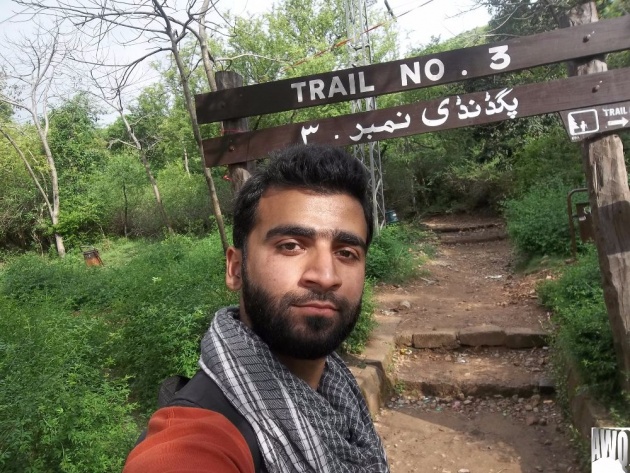 Map Trail No - 3 (پگڈنڈی نمبر ـ۳ )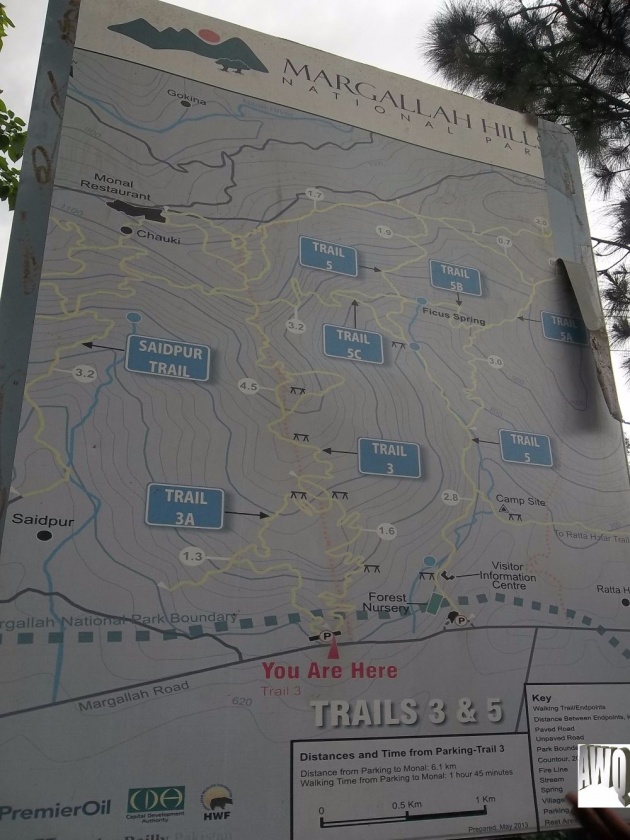 While waiting for Competition to we start capturing some pictures.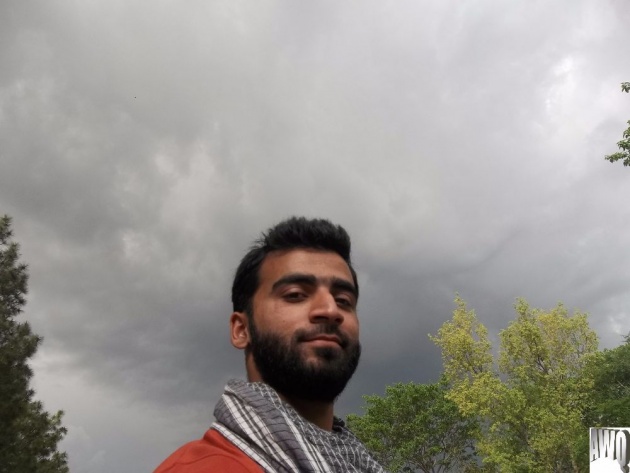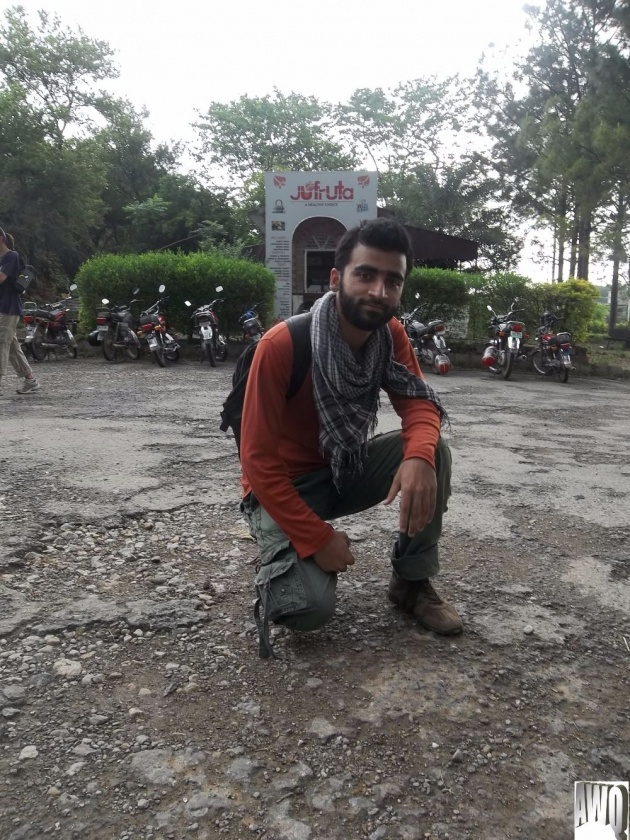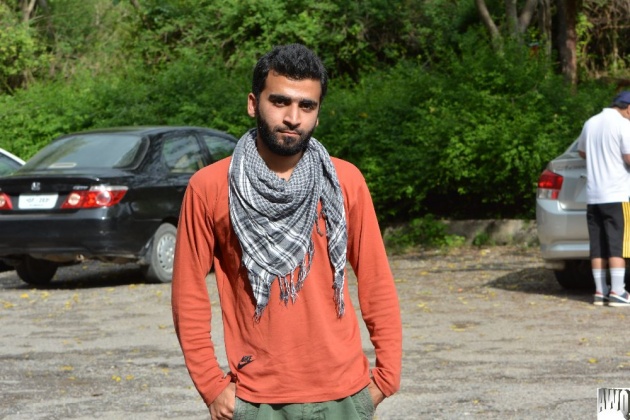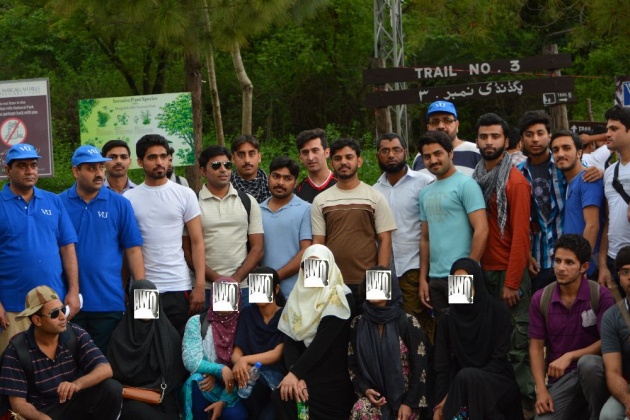 Due to heavy rain competition starting time increase from 8 am to 9 am. Students from different campuses were here to participate, but in numbers our campus students were more. That was my first Trekking competition and I enjoyed it a lot. Three name slips were required to complete the competition. First one is entry slip while the other two received from two checkpoints on the way. It is because who made shortcuts are disqualified straightly.After taking first slip we were waiting for starting buzzer in picture below.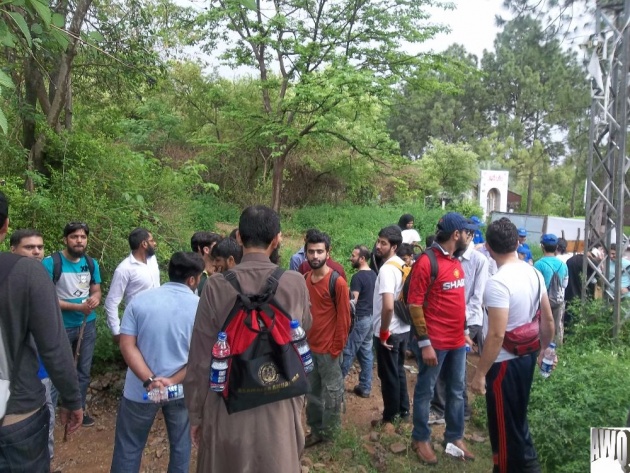 "I walked slowly to enjoy this freedom, and when I came out of the mountains, I saw the sky over the prairie, and I thought that if heaven was real, I hoped it was a place I never had to go, for this earth was greater than any paradise."
― Daniel J. Rice
Rain stopped at 8:45 am almost and competition started with a buzzer. I am not good at hiking and that's my first experience so I start at slow speed and capture the beauties of nature.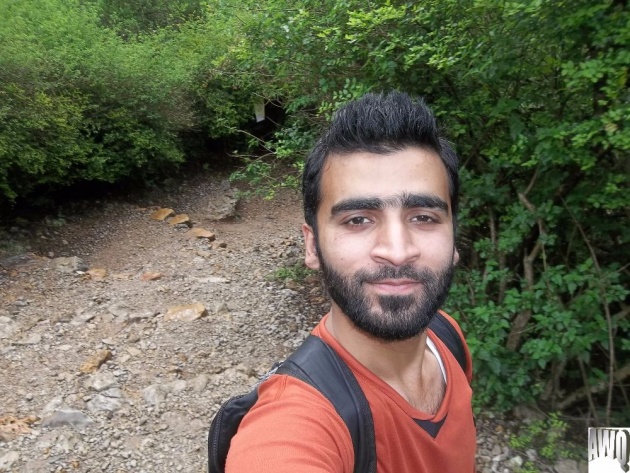 I am not alone , My campus fellows are also with me.Man in black T-shirt is Hamid and on his left side man wearing blue shirt is Sabhi.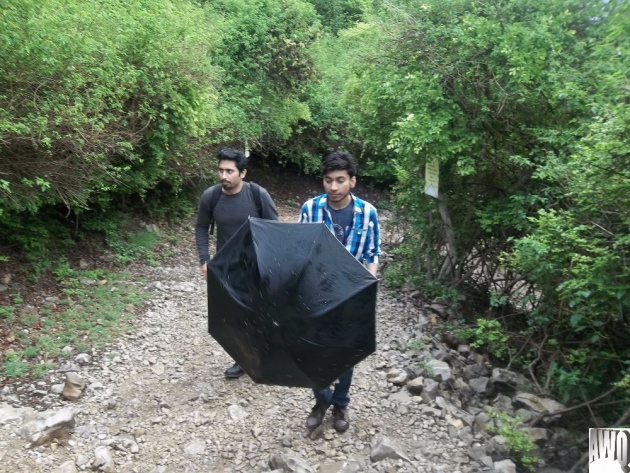 Capture Pictures while moving on the track.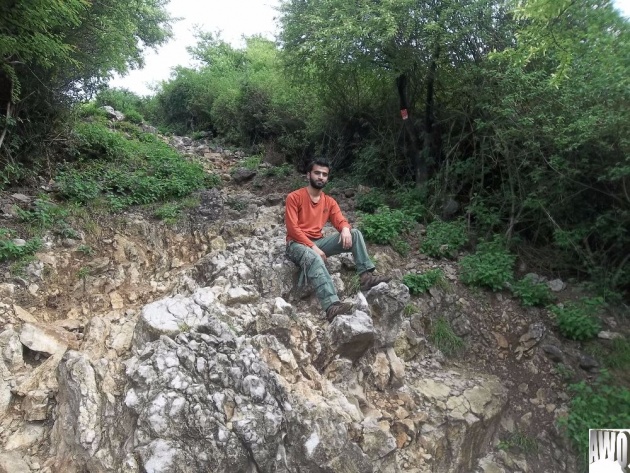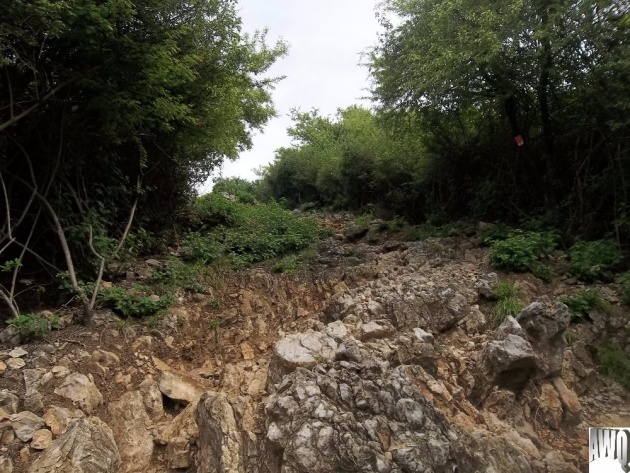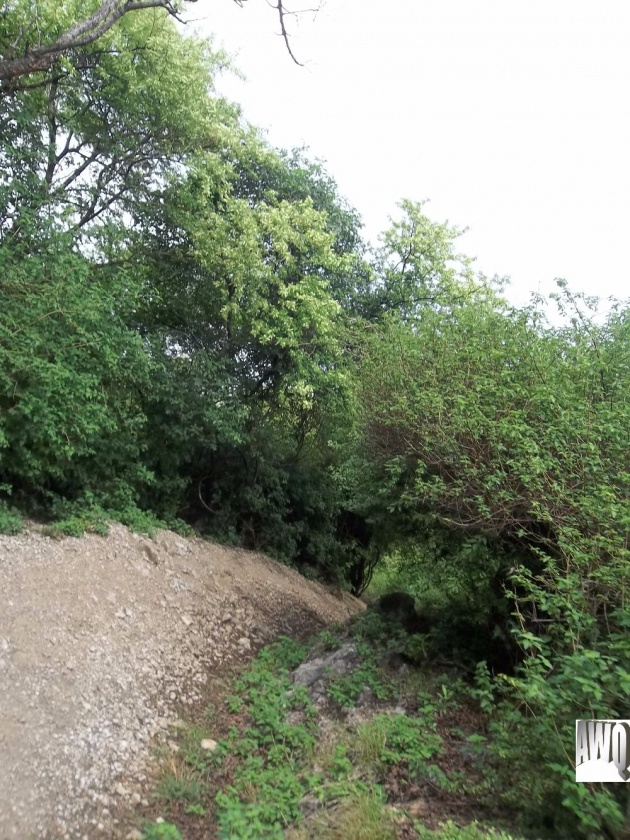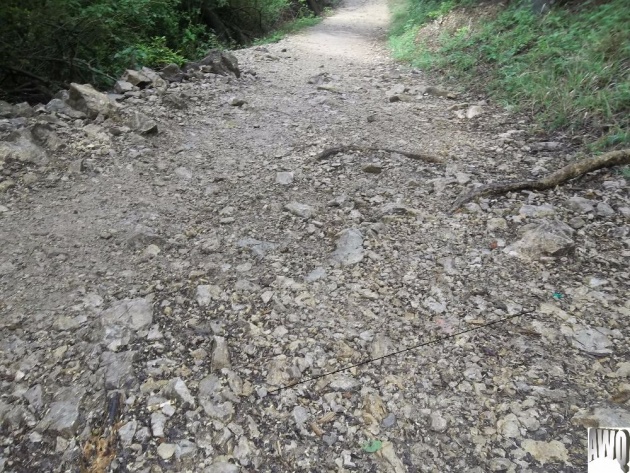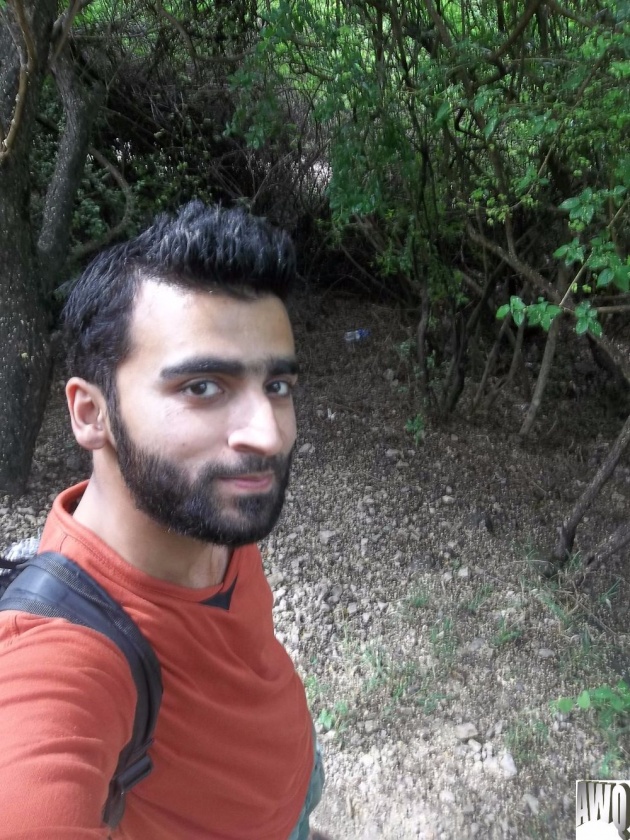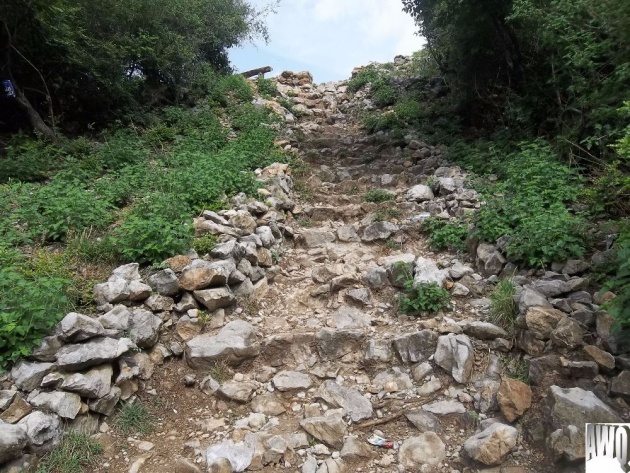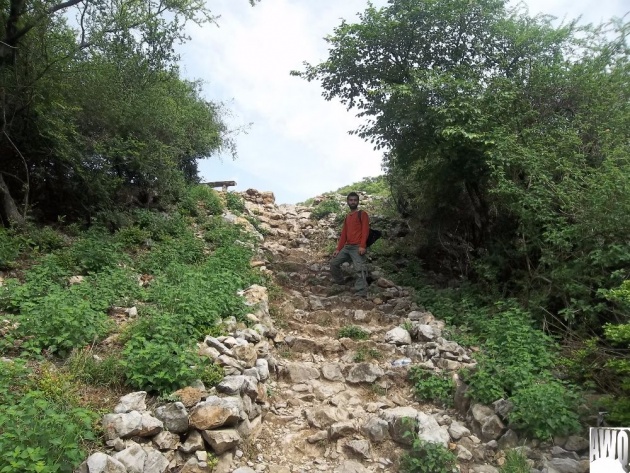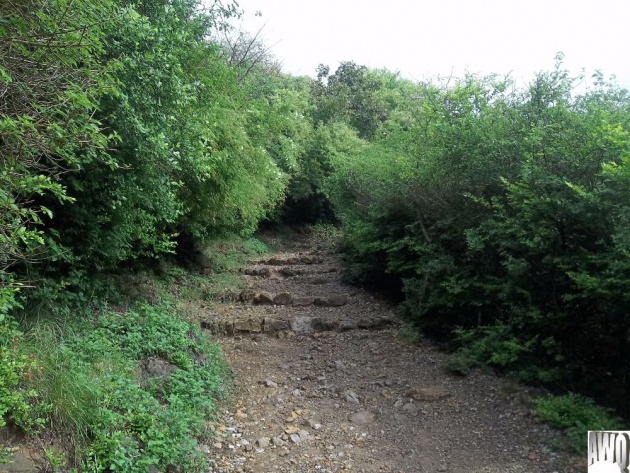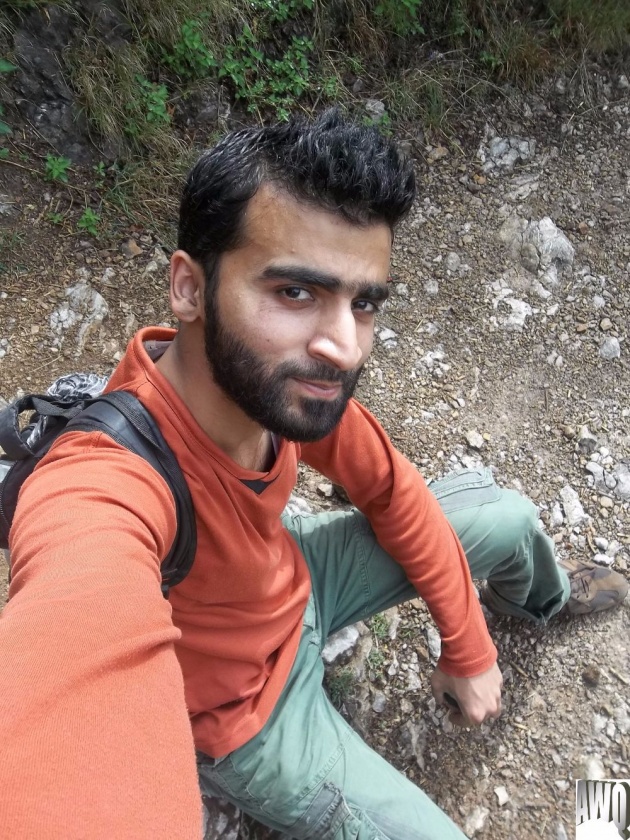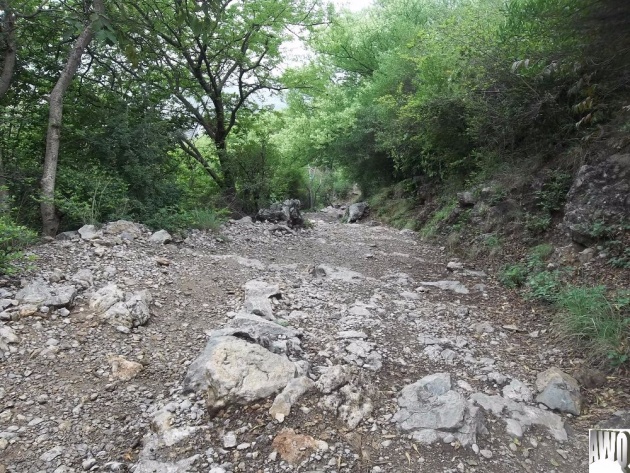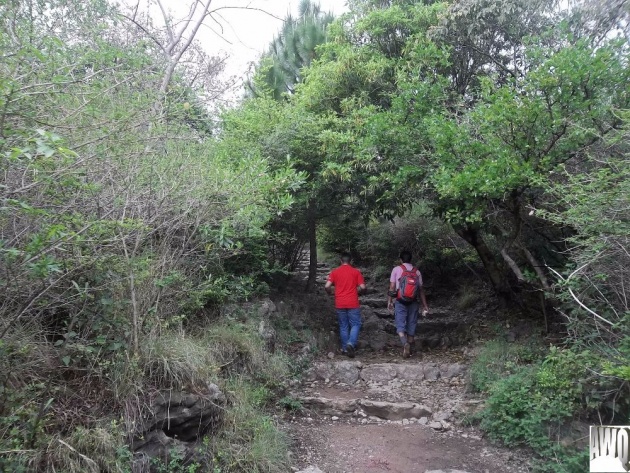 First Checkpoint
After 45 minutes of climbing we reached our first checkpoint where we have to collect 2nd slip.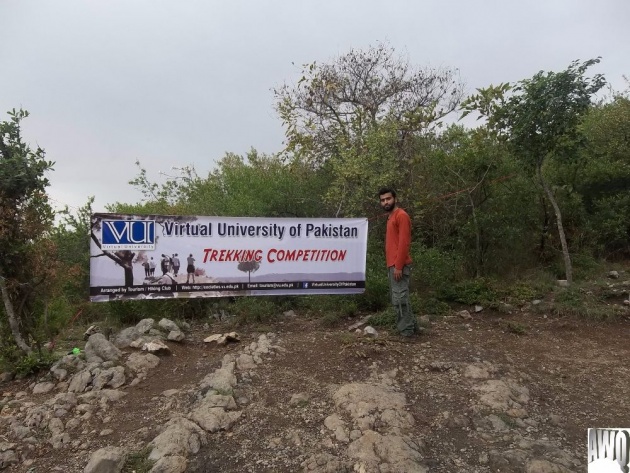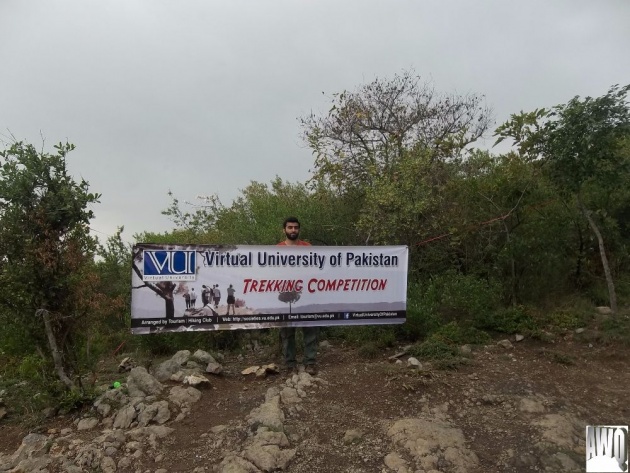 Staff member at first checkpoint ,We received 2nd slip from that person .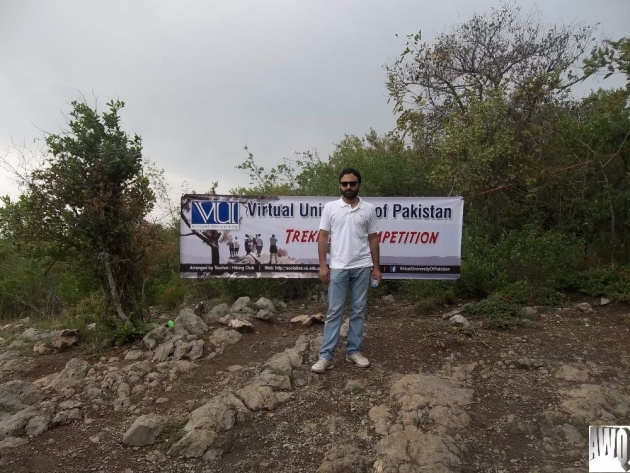 Time to move on to the next checkpoint and here we realized here that we are moving too slow.So, we speed up ourselves.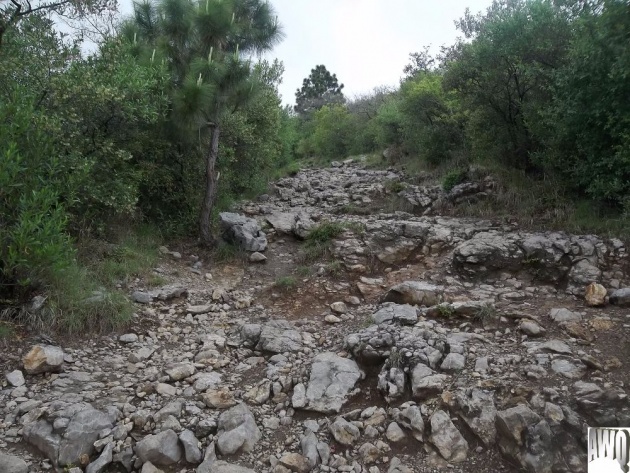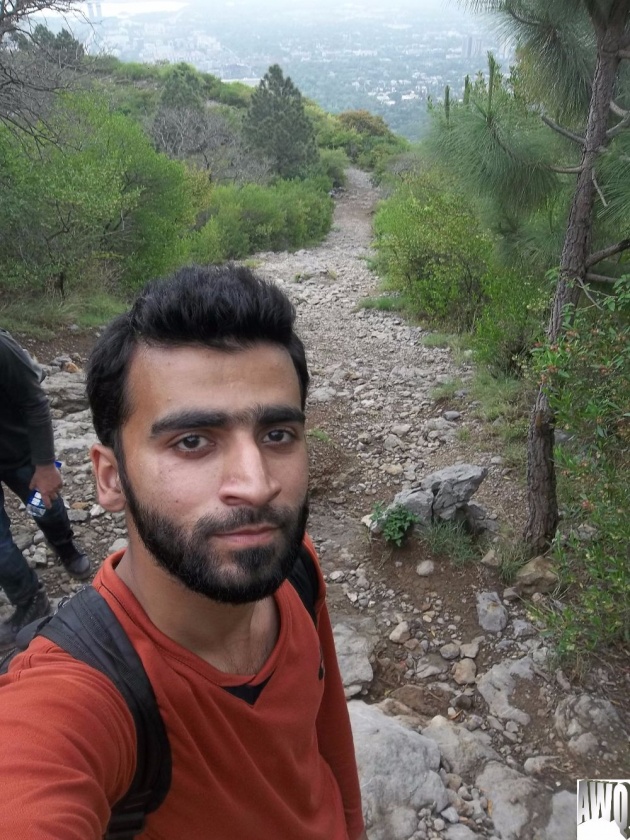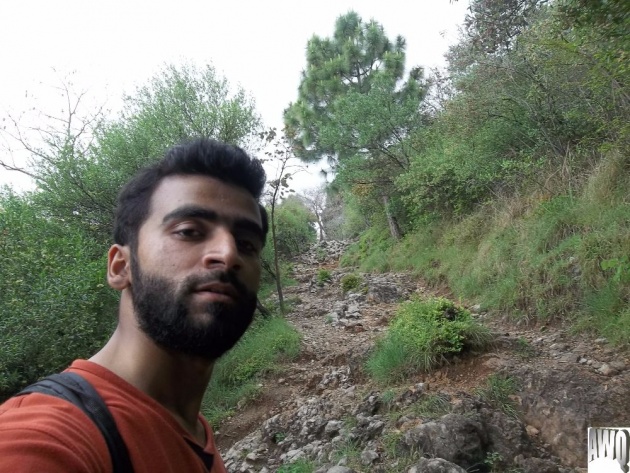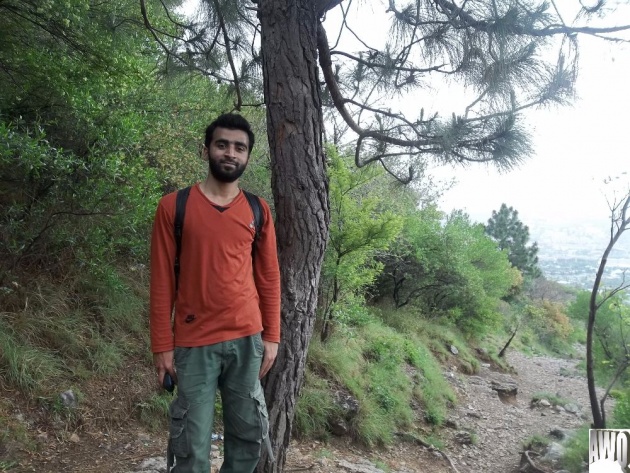 Second Checkpoint
We reached at second checkpoint early then the previous one and collected last slip from staff member wearing white T-shirt.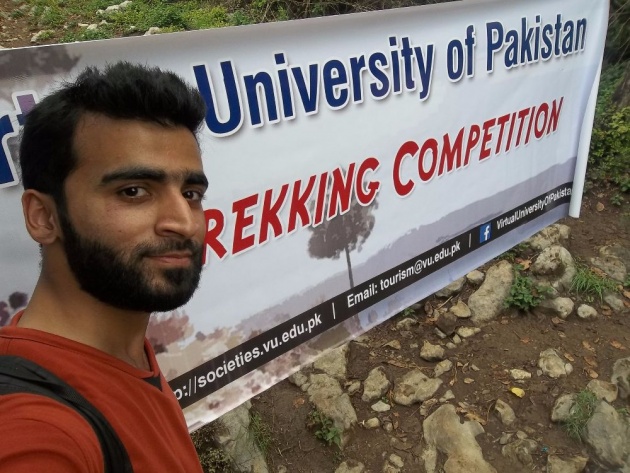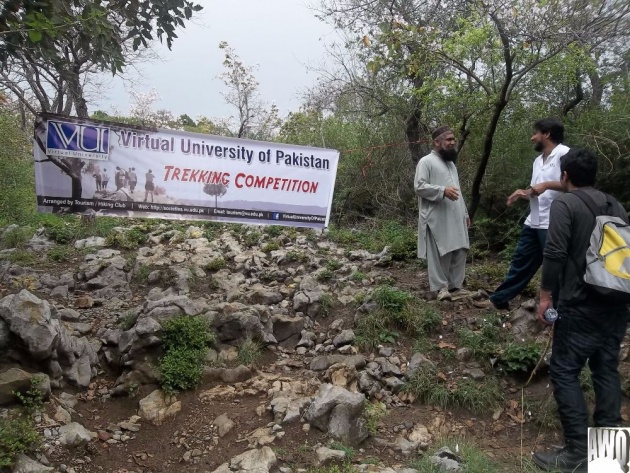 Diversion
After completing 5 km track diversion came in our way,two way path start one goes to trail 5 turing on right side while the other one goes to Monal Resturant our final destination.That's the hardest part of the track.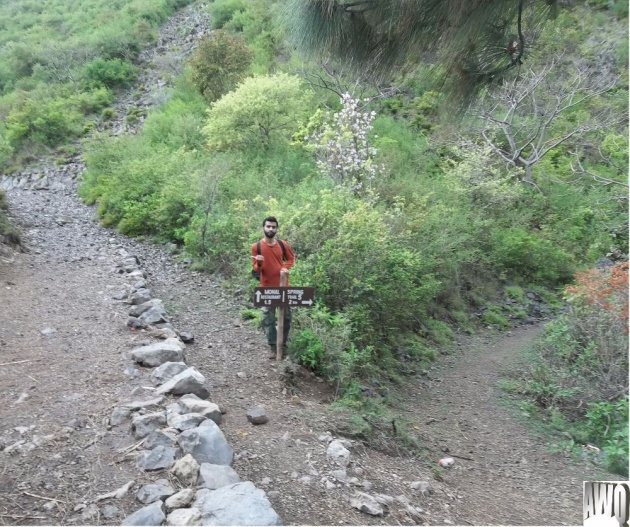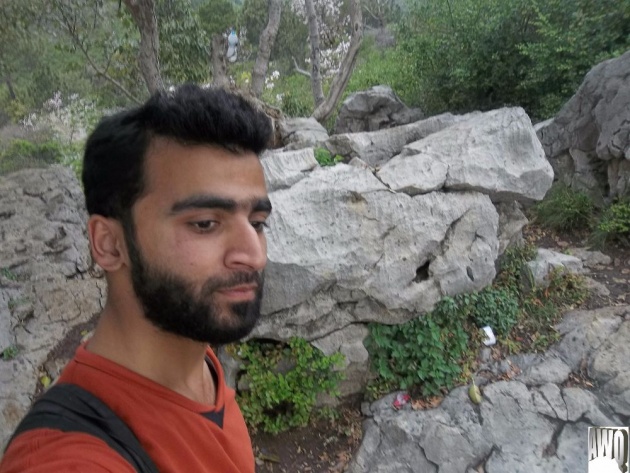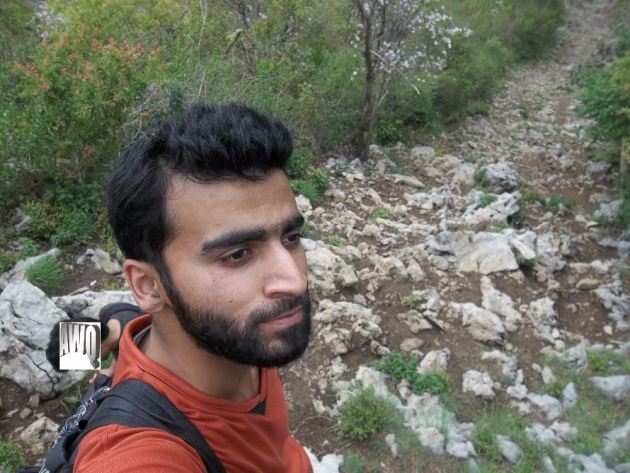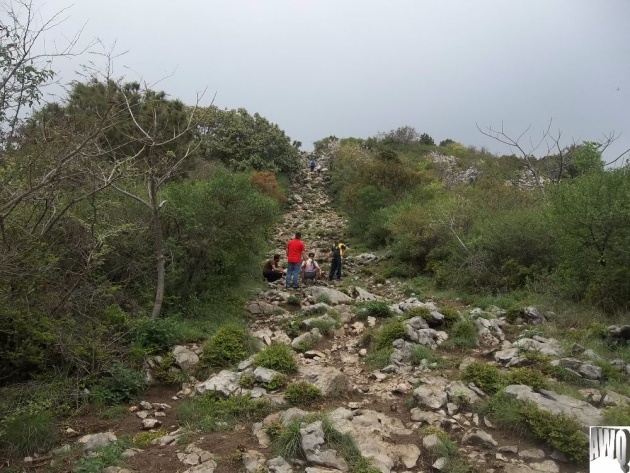 Our main destination is beyond this hill and that's last one, Its very hard to walk because of rain its more slipery now.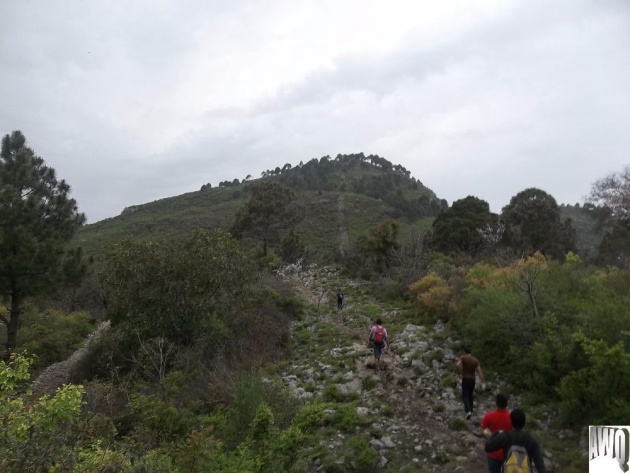 End Point
We reached End point 11:45 AM The Monal resurant where Prize distribution cermony already starts then we relaized that we are too late hehe.There are also cash Prizes for to 1st, 2nd & 3rd position holders and virtual univerty T-shirts.My Campus fellow named Dani reached here 2nd and receive cash prize.
1st prize 5000 Pakistani Rupee.
2nd Prize 3500 Pakistani Rupee.
3rd Prize 2500 Pakistani Rupee.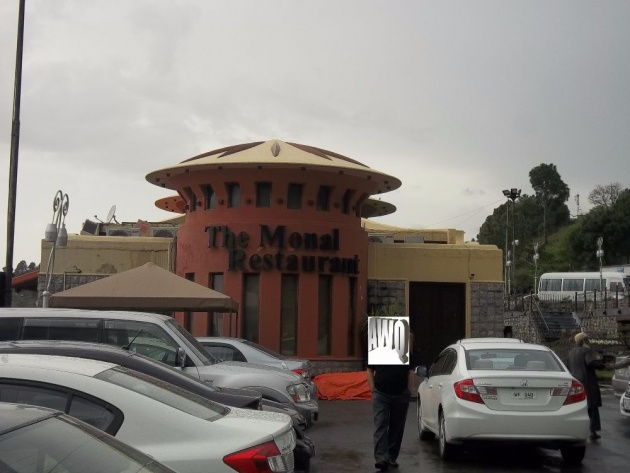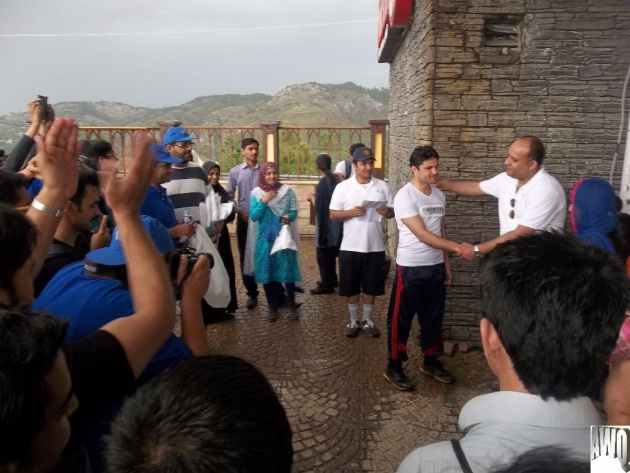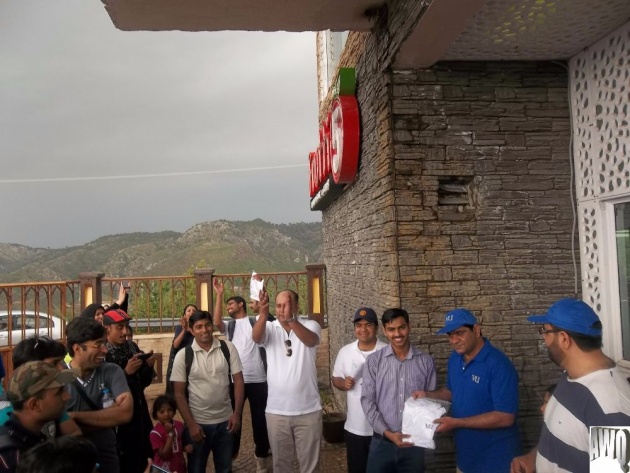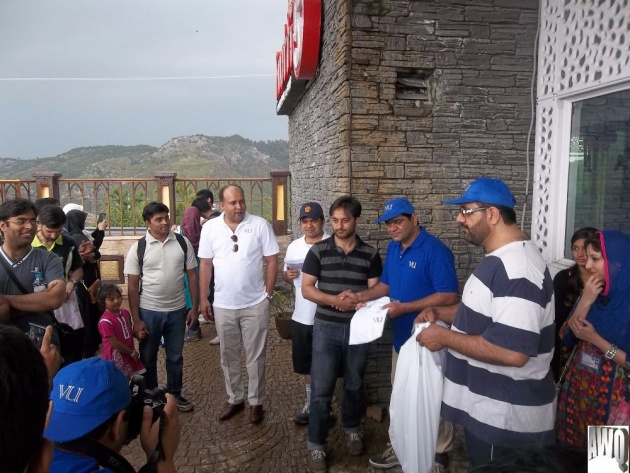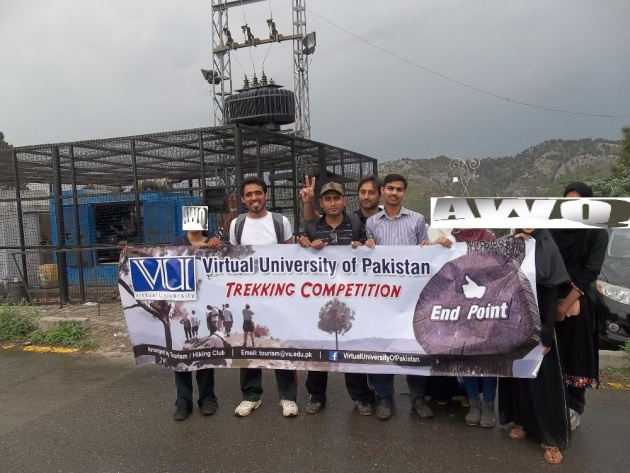 Random Pictures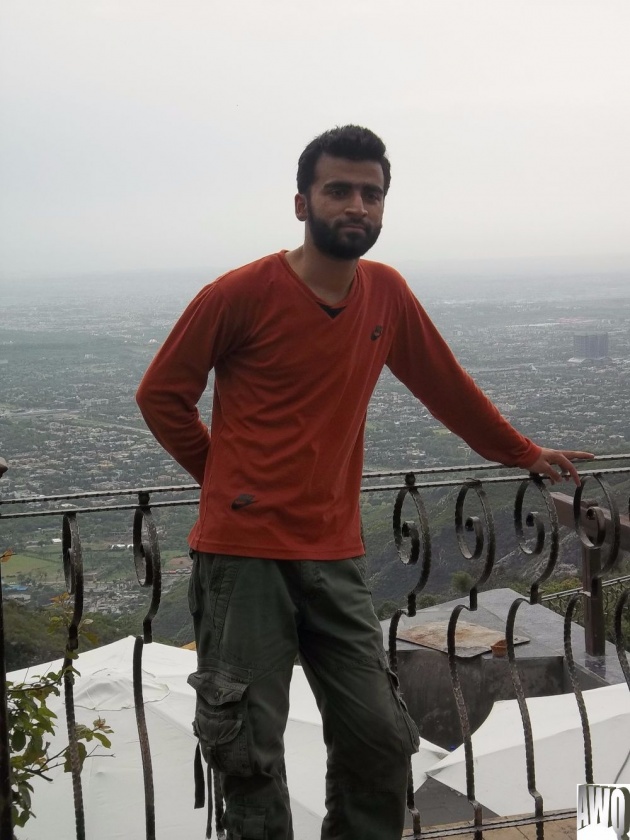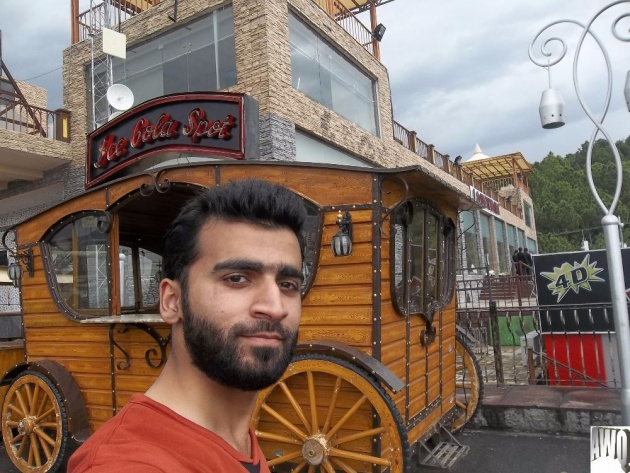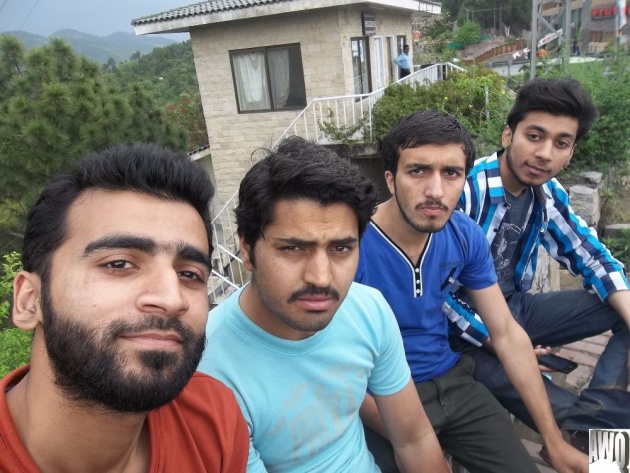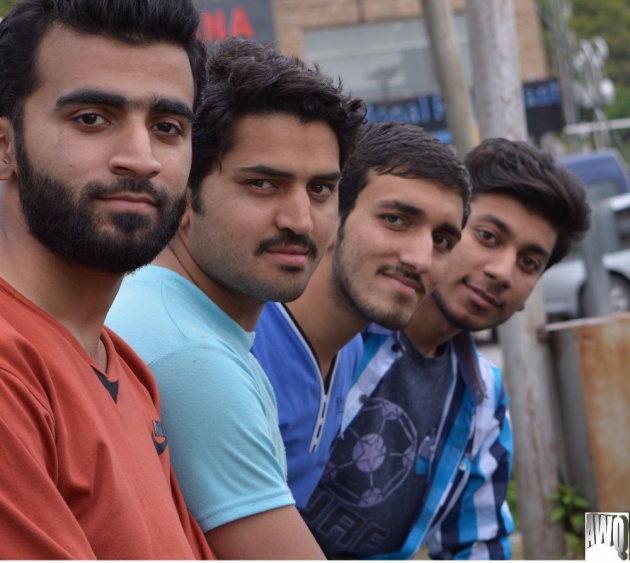 THANKS FOR READING......