Life is either a great adventure or nothing.

- Helen Keller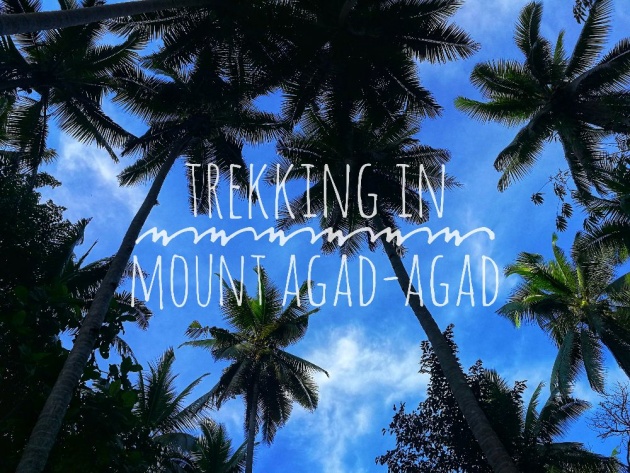 Image Credits: Kneelyrac via Bitlanders
Iligan City is an hour ride from my hometown. From my first-year college until the day that I had my first employment, I wasn't able to trek in Mount Agad-Agad. I always received enough amount of tease every time they learn that I haven't had a trekking experience in Agad-Agad.

Mt. Agad-Agad is located in Barangay Puga-an, Iligan City, Lanao del Norte with an estimated height of 1,600 feet above sea level. It is quite known to every mountain hikers and other adventurers since it is very accessible and good for an overnight camping.
Less than a week from Hazel's first trekking experience in Mt. Agad-Agad, when I finally decided to trek too. One of Hazel's colleague has a habit to trek Mt. Agad-Agad every weekend as his way of exercising and burning those carbs and calories.
Going There
The plan was to start hiking by 6 AM, however, due to some circumstances, we were able to start around 6:45 AM. Hazel's colleague (I forgot his name because I addressed him as 'Sir') brought his car with him. He parked his car in Barangay Puga-an beside the sub-office of Task Force Kalikasan. We decided to bring along the foods, one extra shirt, a towel, phone and wallet and of course, our water. As much as possible, we wanted to keep our bags lighter.

Before reaching the foot of the mountain, we crossed the barangay's hanging bridge which literally made my world spinning like crazy. I kept on capturing pictures even though it was extremely shaky. It was raining the night before we had our trekking so it was a bit slippery and the leaves were still wet. It was a good idea that I wore jogging pants and a bad idea for wearing a sweater with an inner sleeveless cloth.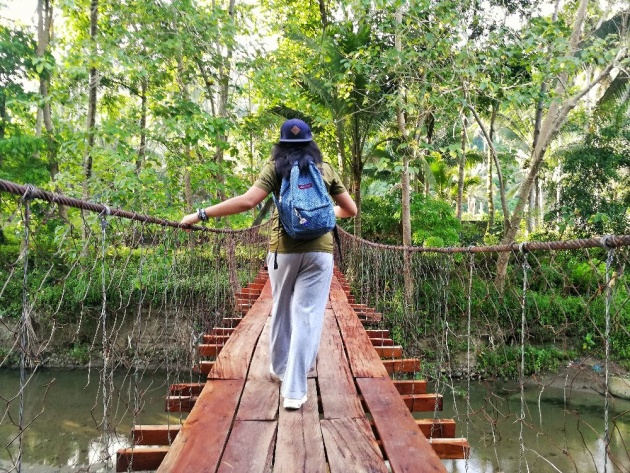 Image Credits: Kneelyrac via Bitlanders
There were many paths to choose but Hazel's colleague decided to choose the path he usually takes since you will engage more of nature itself. The other pathway is said to be the shortcut yet difficult to take and the scenery is not as good as the one we chose. My sweat glands started working after five minutes of walking and then doubled its gear power for the next ten minutes. I still have a muscle pain in my legs because Hazel and I had a leg day session at the gym 2 days before our trekking. After a nonstop 15-minute walk, I decided to make a short stop because I'm out of air already. Then, I walked backward to make it easier and to slowly calm my lungs.

From the hanging bridge, we passed to some household then crossed to a small stream where Hazel accidentally slipped off. After that, we were surrounded by the color of nature, Green. We used the branches, or the twigs as a guide to keep us from slipping and falling. Another group of houses was sighted and at the end of it was a small hut where there was a log book. All climbers and adventurers should jot their names.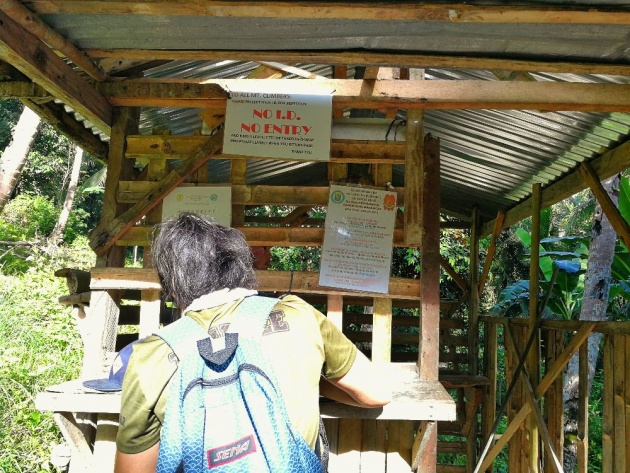 Image Credits: Kneelyrac via Bitlanders
We had a 10-minute rest and then started climbing again. The path after the hut was really difficult to walk since it was really steep and narrow. There were times that we need to crawl, grab some twigs or branches just to climb safely. Some of the paths are at 60 to 80 degrees. My lungs and legs couldn't catch up but the fresh air I inhale soothed my tired lungs. The sound of nature and the cool and fresh air I inhaled was very relaxing, I must say.

Along the way, I heard the sound of falling water and minutes later, I saw a mini waterfall. We couldn't go down to see it clearly, however, I was able to see it in a bird's eye view. The water is crystal clear though it's not good enough for a big splash and dip.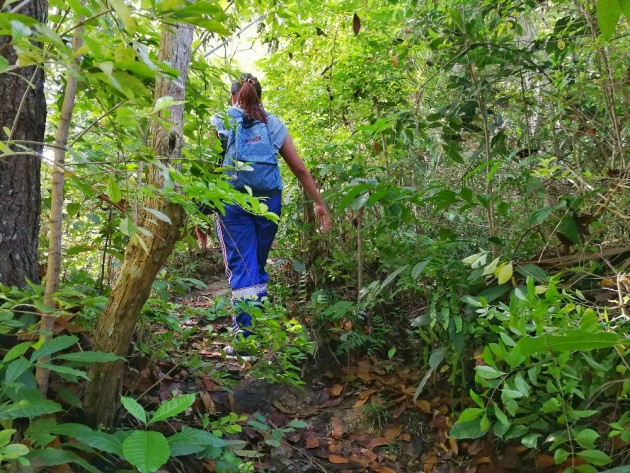 Image Credits: Kneelyrac via Bitlanders
Green is everywhere.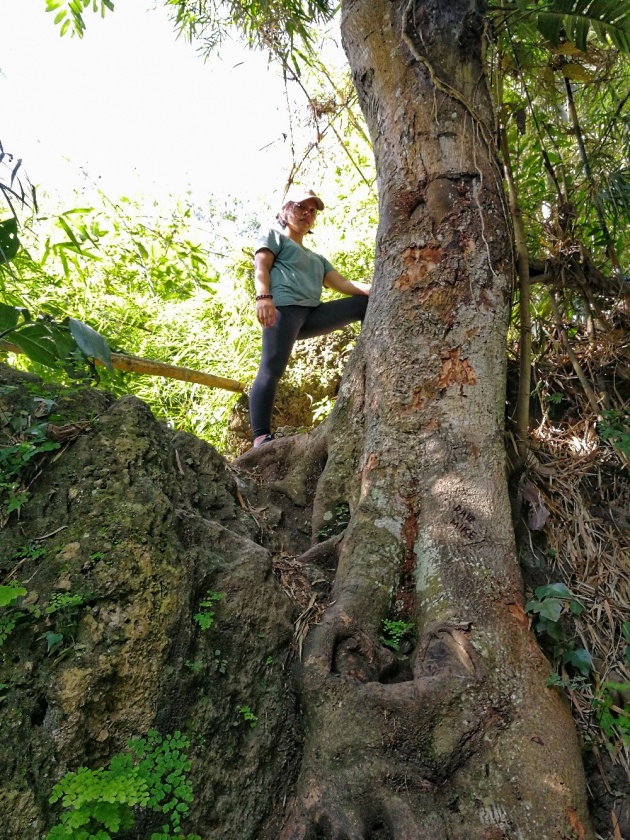 Image Credits: Kneelyrac via Bitlanders
We need to climb through the rocks and roots of the tree.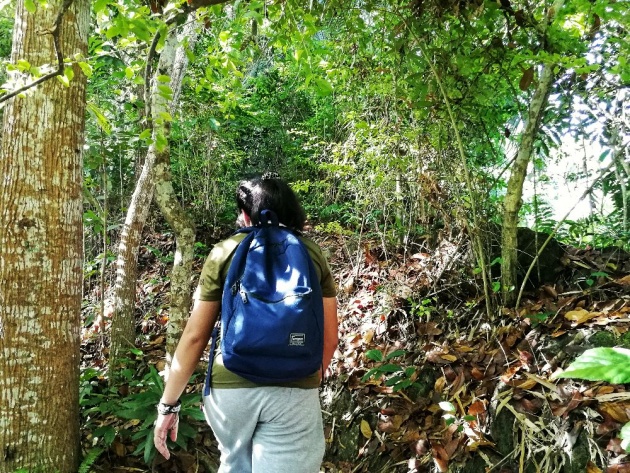 Image Credits: Kneelyrac via Bitlanders
On the left side is a cliff already. The pathway is narrow and you should be mindful of your steps.
The trekking should only take an hour and thirty minutes at a normal pace but since I always took an extra minute to rest, we ended up reaching the peak for two (2) hours. I told myself not to trek again but when I reached the top, it was really worth the trembling of my knees and exhausted lungs. I can see the partial view of Iligan City and the cool breeze was really refreshing to my skin and to my respiratory system.
REACHING THE PEAK
Upon reaching the peak, there were already a group of trekkers who were eating and some of them were on their tent, resting and had a good chit-chat. There are three hammocks made of wheel tires, benches where you can sit or lie down. We sat on a long bench and asked the caretaker if he offers a hot drink. He then replied that he has a chocolate drink and a coffee.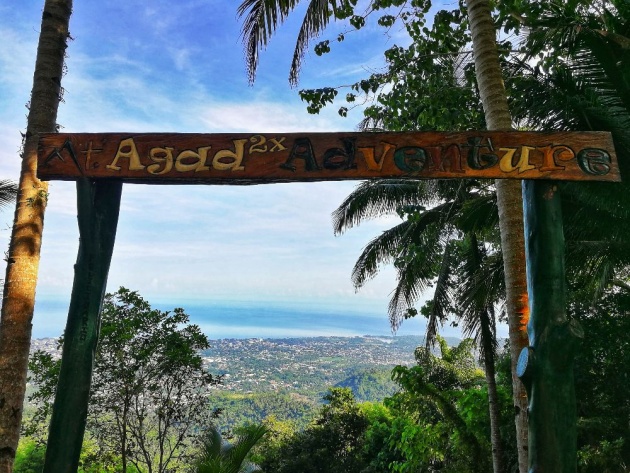 Image Credits: Kneelyrac via Bitlanders
We unpacked our foods and started eating. If only my sister and I are allowed to camp in Agad-Agad, I would love to do it. It makes me think less about the stressful weekdays.

The cool and refreshing vibe at the peak made us stay a little bit longer, about 2 hours, then we roamed around the area and took pictures as a remembrance of my first trekking experience.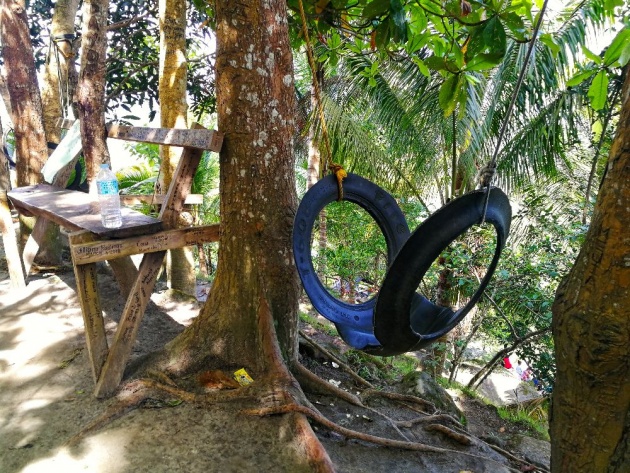 Image Credits: Kneelyrac via Bitlanders
GOING DOWN
Compared to climbing the peak, going down from the peak to the feet was easier. We started to go down at 10:00 AM and the sun was almost at its peak already. With that, Hazel's colleague decided to take the route with a little bit of sunshine.

The route we took had an aura of a forbidden forest. The passageway was steeper than the other one and it was slippery since the rays of the sun cannot easily penetrate to the large trees and thick leaves and bushes of which makes it looked like the sun is about to set. It took us an hour only to reach the bottom.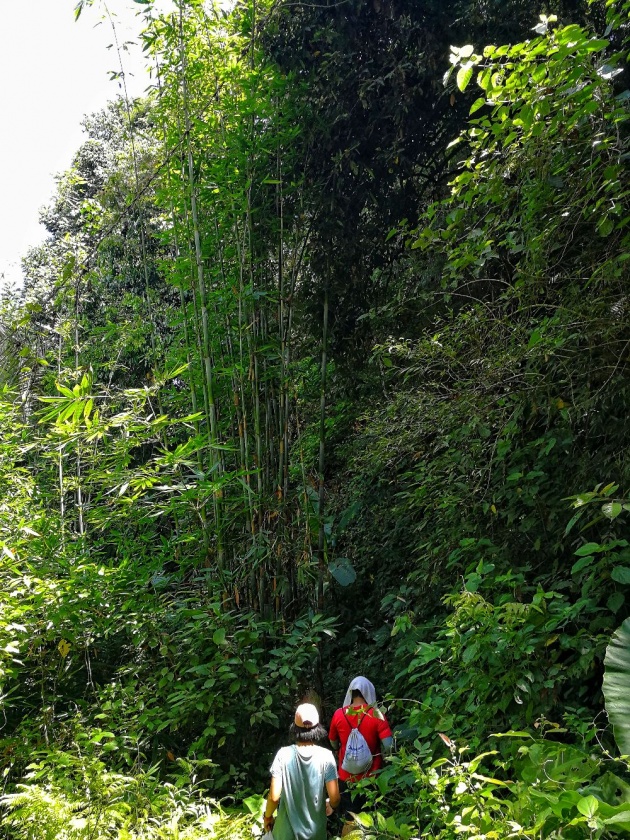 Image Credits: Kneelyrac via Bitlanders
WHAT TO BRING
Extra Shirt
Face Towel
Water
Snacks
Since I'm a first timer and an asthmatic person, I decided to be a minimalist. Thus, I only brought the things I've mentioned above to ensure that I will not be carrying a heavy backpack while I was struggling in a steep and narrow passageway.

But if you plan to spend the night at the peak of Agad-Agad then, you know already what to bring:
Tent
Blanket
Food
Mosquito Repellant Lotion
WHAT I DON'T LIKE
I'm a very picky person when it comes to a comfort room. And yes, I don't like the comfort room and same goes to the dressing room. Cleaning thoroughly the comfort room with decent walls and doors should be imposed immediately since there are plenty of trekkers who keep on climbing the Agad-Agad. I think it will take time to impose this one since it is located at the peak of the mountain where there is no supply of water.
VIDEOS
360-degree view of Mount Agad-Agad
Video Credits: Kneelyrac via Bitlanders
We took a different path to avoid the heat of the sun.
Video Credits: Kneelyrac via Bitlanders
CONCLUSION
Nevertheless, I will still climb again to Mount Agad-Agad and I will definitely bring along my book so I can read it while sitting on one of the hammocks. It will be a good exercise for my lungs and legs.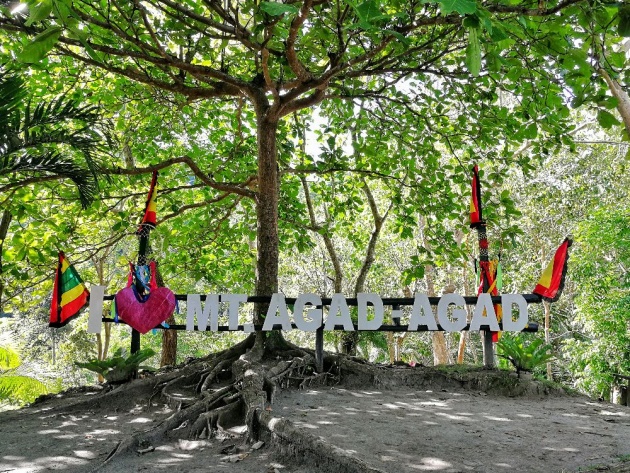 Image Credits: Kneelyrac via Bitlanders
THANK YOU FOR READING!
-----------------------------------------------------------------------------------------------
You can check my gallery for more pictures of Mount Agad-Agad Trekking.
-----------------------------------------------------------------------------------------------
Other Travel Blogs
-----------------------------------------------------------------------------------------------
~~ kneelyrac ~~