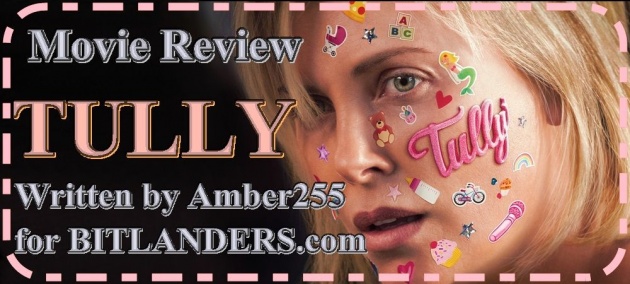 TULLY Movie Review: The Story Worth an Oscar About the Routine that Comes to Every Home
Photo credit: Amber255 via Bitlanders.com
Greetings. Welcome to read my new movie review. This time it will be the movie TULLY, which was starting to show from the 4th of May in Lithuania. Who has not heard about the new drama-comedy TULLY? I guess many already heard, saw anons, and even watched trailers. Or maybe already went to the cinema and watched this interesting drama-comedy. If not, read my review, and maybe you will get a wish to watch it also.
I have a habit to watch a good movie on Friday evening. Of course, if there is something more interesting to do, then I watch a movie in another day, but still, I have a habit to go to the cinema and relax watching a new interesting movie. Watching a movie at a cinema differs from the watching at home. In the cinema, I can concentrate my attention more on the movie, and easier analyze what I see, while at home, I just enjoy watching, and sometimes I am even overlooking some great scenes because of lack of focused attention. Last Friday, we went to watch movie TULLY.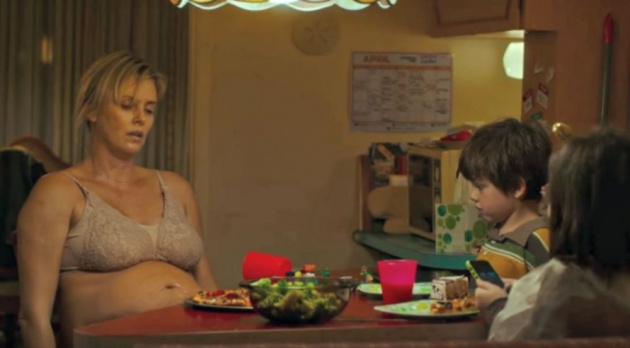 Drama comedy TULLY - Photo credit: thecattycritic.wordpress.com
And so, the film director Jason Reitman, nominated for three Oscars for the drama "Up in the Air!" joined his forces for the third time with the Diablo Cody, a scriptwriter of exceptional talent. They both as a team has already worked on the two movies, and now present another felicitous and highly realistic story about all possible maternity problems through the prism of one woman. They are working together for another fun yet strange look at pregnancy and equally strange incidents associated with it.
I love that character. I loved working with George Miller and if he was ever on board. Yeah, I mean I would be in right from the beginning. I mean with him it's kind of like working with Jason. I wouldn't even need to see a script. I trust him that much. Yeah, and it's great when you will have that with a filmmaker. - Charlize Theron

Credit: screenrant.com
The third work of the film director Jason Reitman with scriptwriter Diablo Cody offers us to watch how a nanny played by Mackenzie Davis will help the mother of many children - Charlize Theron. The upbringing of children is rarely the way people expect it, and it requires a self-deception or self-denial in order to make it a part of a happy life. OK, let's talk about the storyline of the movie from the beginning...
Movie TULLY - Official Trailer -Video credit: MovieclipsTrailers via Youtube.com
The Short Story of the Movie TULLY
In the first part of the movie, the terribly tired Marlo seems to be like the most usual advertising message for the women - Watch out for or you will end like she ended. She had not an easy time before the childbirth, and after the birth, there came a routine of screams, pampers, and feeding. Marlo and her husband Drew (Ron Livingston) are already full of worries. Their daughter faces the troubles of an adolescent age, and the son is like not from this world: he needs something that is not yet invented. Brother of Marlo, rich man, enjoying a luxurious life, wants to give her a present on the occasion of the baby's birth. He proposes to hire a nanny for them to watch over the child while the parents sleep, and a mother wakes up only for breastfeeding. At first, Marlo refused this idea.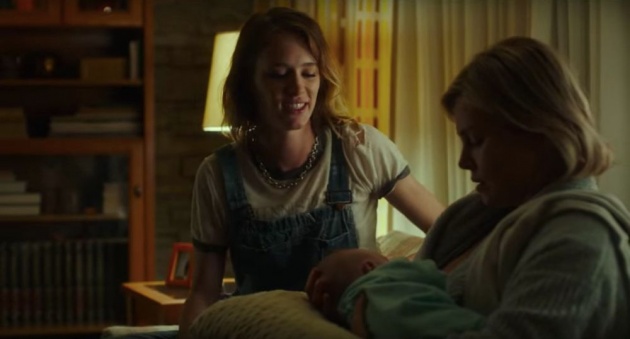 Scene from the movie TULLY - Photo credit: evolutionalblogs.com
But... the Marlo simply gives up after the birth of her third child. She does not care about home, does not deal with her children, cannot find a common language with her husband, and, worst of all, she cannot handle with herself. As a result, Marlo, being in a desperate situation, decides to use a nanny service. And so, the mysterious nanny Tully appears in her life. After several nights when the Tully had time to do much more than she should (cleaned the house, baked cookies), Marlo was so pleased, that she began to sit up with Tully till late night. Marlo started to become an ideal housewife. There gain is a smile, and a home-made food and the children are surprised, that mom has done a make-up for herself.
But, the less I will tell you, the more interesting it will be to watch it, right? It is worth saying only, that the story gives Marlo the chance to realize her dreams.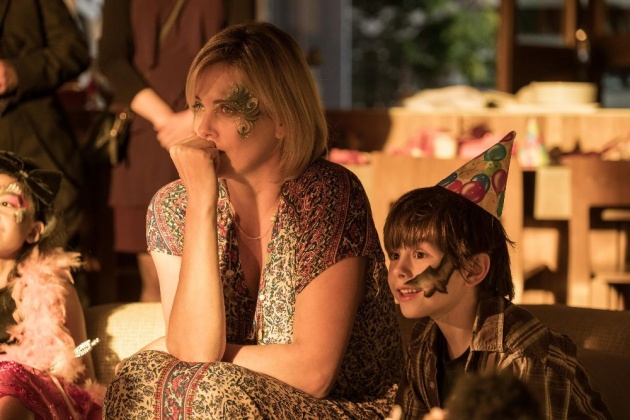 Charlize Theron in a comedy-drama TULLY - Photo credit: ciamovienews.blogspot.com
The Content of the Movie TULLY
We can admire the works of Diablo Cody or we cannot tolerate them, but this woman knows how to create simple, and very real stories about ordinary people, crammed in the frame of their life, which is simply impossible to escape. And this new story is about one of the biggest problems - the routine that enters unnoticed into each marriage and destroys everything that was once beautiful.
The film's storyline revolves around a woman who has a postpartum depression. The poor woman is unable to close her eyes at night because she needs to feed her newly born child. And when she's up to a new day, she has to deal with her other children - a strange and hyperactive son, and a daughter who will soon be entering a teenage age. And although she very loves her children, they are becoming more annoying every day. That is precisely why she decides to hire a nanny for nights. And this movie is exactly about her.
It is the actors and their actions that constitute the most important basis in this movie, rather than a really realistic, and very repulsive story. And Tully is the nail of this story. Through her prism, we see the true picture of the main hero Marlo because it reflects the life of a woman fifteen years ago until she was free as a bird, and could enjoy all the pleasures of life.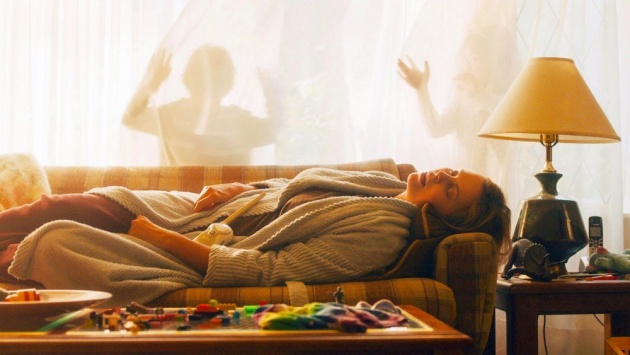 Film Director Jason Reitman's movie TULLY - Photo credit: movietimes.com
Tully also plays a role of an independent woman who is determined to conquer the world alone without any help. But we all know how it really is. Plenty of plans, a lot of time, and eventually you find yourself among the pots, and crying children. This, incidentally, is highlighted several times in this movie.
Therefore, I think the scriptwriter wanted to emphasize a very important nuance - if you want, you go and do, without waiting for someone who would do this for you, or you choose a simpler way - you give up and live an inadequate life that can bring a depression in a few years.
While reading my movie review, check Querlo chat:
Of course, besides Tully and her interesting role, much attention was paid to the mother who has hired her. Nevertheless, through Marla's perspective has been revealed all just "amazing" life with a variety of surprises after she became a mom again.
Frankly, after seeing such a stunningly authentic picture, I somehow even doubt whether I want to have children. And my boyfriend said that it would be painful for him to go to work, and to leave his beloved person to that nightmare, which she will have to survive for at least a few years. Yes, yes, often, men do not realize what unexpectedness women have to face each day. The film highlights this. Therefore, the movie is worth watching for men who may think that maternity leave is like a resort.
There was something so authentically true about everything in Diablo's script. I couldn't find a note of something that wasn't true, and I think that,for me, ultimately was the reason why I really wanted to be a part of it. We often gloss over what mothers go through, and we don't necessarily always get the entire truth told about what it takes to be a mother and what it takes to go through every single moment of motherhood. The uneasy, unpretty stuff. - Charlize Theron

Credit: marieclaire.com
Very accurate, and sometimes made to laugh dialogues, funny, and not always funny situations, and the end itself became the stronger moments of this movie. I do not want to reveal everything here but I did not expect such an end. The end raised the film to a completely different level. And it was incredibly awesome. Even in drama, you can get such storyline's turn.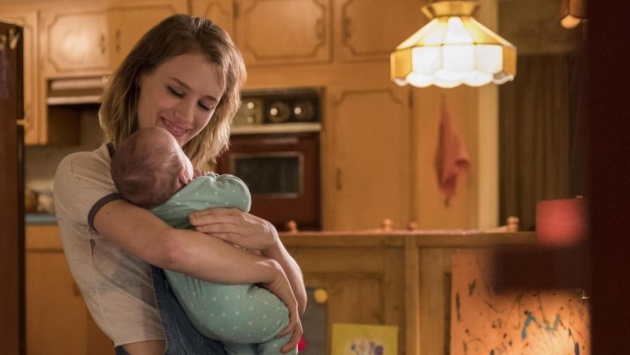 Nanny Tully in the movie TULLY - Photo credit: wral.com
I do not really need to talk a lot here. The film is worth the preview. It's a drama full of lessons, perfectly revealing all the nuances of maternity. The movie is somehow hard to watch but it is not boring at all. For me, it's the best script written by Diablo Cody, and one of the best film director Jason Reitman's works, which I hope will be appreciated by members of the American Academy of Film, and Art Academy at the beginning of next year.
Charlize Theron in the Late Show with Stephen Colbert talks about TULLY movie
Video credit: LivefromtheRedCarpet via Youtube.com
The Technical Side of the Movie TULLY
The movie enchants visually also. This is a band where the sudden editing was very well-fitted in each scene in order to show watchers the whole essence of life's routine in accelerated mode. And when to add also the picturesque camera workable to capture all the details, everything gets even more natural.
Music in the movie is also good. Especially I liked the ride to Brooklyn, where we heard a lot of songs. If to talk about the musical compositions, I would mention Rufus Wainwright's song "Tiergarten" and The Velvet Underground's "Ride into the Sun".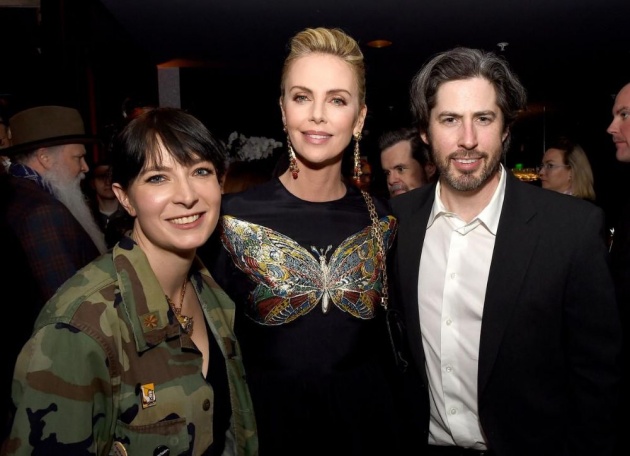 Writer Diablo Cody, actress Charlize Theron, and director Jason Reitman pose at the after party
Photo credit: thestar.com
The Collective Work of Actors
Actress Charlize Theron, who has been collaborating with director Jason Reitman for the second time and scriptwriter Diablo Cody, performed one of the best roles in her career. In my opinion, of course. And I'm not kidding. I think that she for her role must to get at least a nomination for the Oscars. It was just an incredible actress's transformation and a huge amount of dedication to the role that throughout the movie we could enjoy not only the natural performance of Charlize but also to worry about her as if she was a close person to us.
The drama TULLY demanded a massive sacrifice from the actress: Charlize playing the mother of three children had to grow up as much as 22 kilos!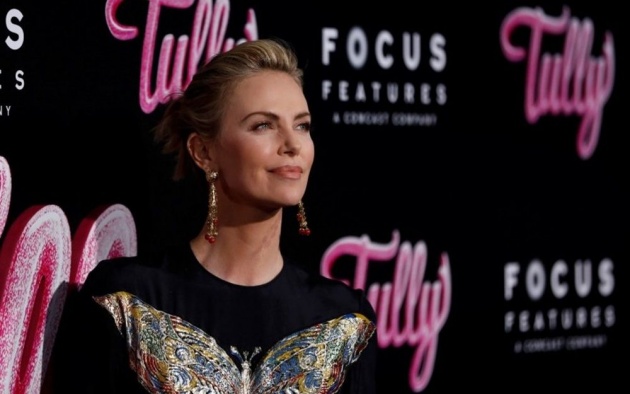 Charlize Theron in a TULLY Premiere - Photo credit: delfi.lt
From the second plan's actors, I could praise a Mackenzie Davis, who played the role of Tully. It was a good role and good character presentation. Ron Livingston and Mark Duplass also convinced me by their acting characters.
On the Final Note
This time, we are offered to look at motherhood not from the point of view of the young person, but from the point of view of the mother (Charlize Theron), who has two children, and the third is approaching. The third baby can really beat her down, but there is a wonderful nanny (McKenzie Davis). In the movie, there is quite a lot of feminist understanding about the upbringing of children, career, and the life itself. The main idea of the film's creators was to portray a mother who is far from trying to cheat the others how happy she is. She just tries to survive in a home full of children, laundry, and home chores.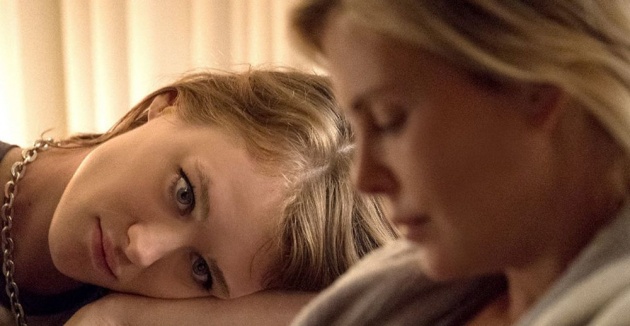 Charlize Theron and Mackenzie Davis in a movie TULLY - Photo credit: onthescreenreviews.com
TULLY is just an incredible benefice of actress Charlize Theron. And with this role, she can now claim to be Best Actor of Oscar's nomination. In addition to a strong performance, the movie also enchants by the naturally presented story of maternity problems, by the interesting dialogues on the meaning of life (and those conversations are able to revitalize a whole atmosphere) and, of course, by some cleverly thought-out technical nuances that have allowed us even stronger to experience the sense of authenticity of the story.
I think so much of this story feels so familiar and personal to me. It's very much like my life, although not in an on-the-nose way. It's just so nice to watch something and not feel alone in my journey as a parent. - Charlize Theron

Credit: vulture.com
The movie has a life story with elements of comedy that will surely find its fans. I had a great time watching TULLY, and I hope you will have the same great time also.
Enjoy watching an awesome drama comedy TULLY which will remind you that a woman is much more than a mother!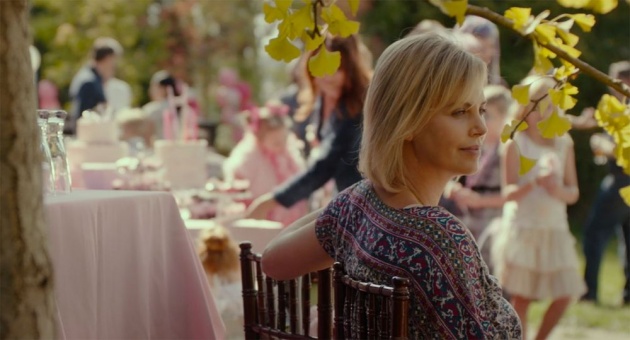 Charlize Theron in a movie TULLY - Photo credit: @NeonMovies on Twitter

***************************************************************************************************
Thank you for stopping by and reading my blog.
2018, All Rights Reserved.
You are very welcome to join Bitlanders and share your valuable knowledge and opinion.
***************************************************************************************************
You can check my other blogs with movie review:
1. Movie A QUIET PLACE review: the terrifying silence works on your nerves
2. TRUTH OR DARE movie review: a movie that failed to take full advantage of its enormous potential
3. RAMPAGE movie review: the movie pleasant to the eyes and perfectly relaxing brain
4. THREE BILLBOARDS OUTSIDE EBBING, MISSOURI movie review: the story that keeps you in unknown for two hours
5. Movie review: READY PLAYER ONE - a visual masterpiece of Steven Spielberg's science fiction adventure genre
6. Movie GRINGO Review - Crime Comedy Full of Sarcasm
Come back to find more...
**************************************************************************************************