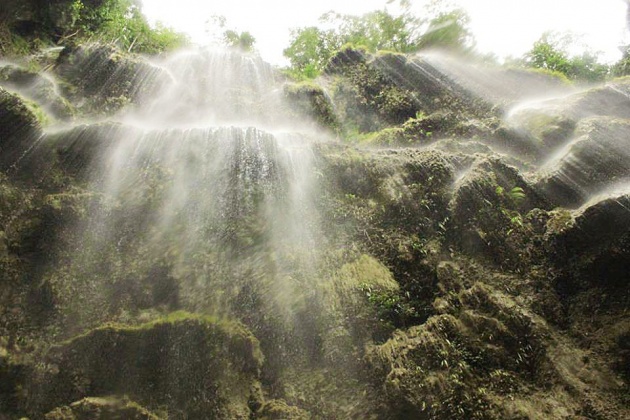 I love waterfalls and I love the feeling of being able to get close to it and feel the pressure it provides once the water drops in to my skin.
This photo above is a view from where the waters are coming from at Tumalog falls in Oslob, Cebu. I have to position my camera 45 degrees to get this angle. We had gone there because we still had time to roam around after swimming with the whale sharks, check the experience here. I was with my colleagues and friends as well as boyfriend who is a local of that town so roaming around the town was super easy.
It was so wonderful getting the water in my face, shoulders and body as the water pressure is just so-so, I was able to tolerate it even in my face. Here's how we look: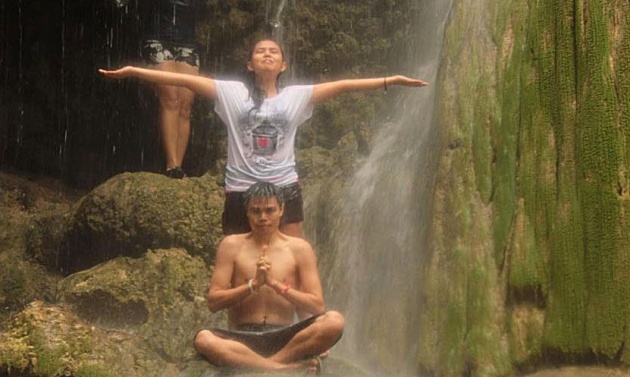 Yeah we look like crazy. But mind you, it is something which is not just a fun experience but it is also fulfilling.
Here's more collage photos being brought together of the place.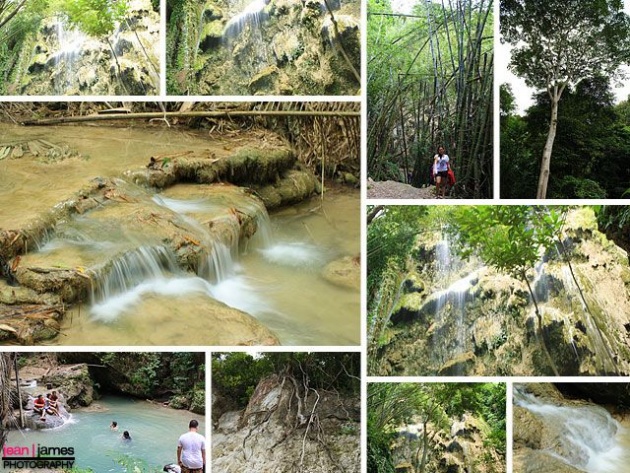 Image source: Photos are all mine