With a large segment of Pakistan's internet – savvy segment turning towards Twitter to catch up on latest news updates and commentary, it is no surprise that one by one, various politicians are jumping onboard Twitter to reach out to the nation. Is the interaction working through? Quite a bit, it seems.
Not all politicians personally interact with their online followers; however their basic activity on the forum may just be enough to get a sense of their opinions and plans. Although conveying a thought in 140 characters is probably not easy for our talk – show prone politicians, it is a refreshing break to hear from them every now and then.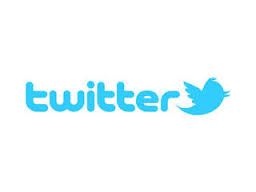 Twitter can make the common voter, or even a non – voter, believe that he/she is not just a statistic but an actual person whose words and opinions matter. Through Twitter, politicians are no longer distant figures standing behind bullet – proof podiums, or rattling off monologues behind television screens; they are accessible members of society who just might respond to you directly if approached online.
However, not all politicians can be benefited from this new tool equally, and neither will it be able to replace the traditional methods of reaching out to voters. Not all politicians have tweeting constituencies – for instance, most of the politicians contesting from rural areas are well aware of the fact that their voters don't have much of a presence on Twitter.
Yes, I tweet!
For those politicians who needed a more direct and perhaps, a personal way of connecting with their urban voters, Twitter has served them well. Not so long ago, when the last government was in power, Husain Haqqani and Rehman Malik were quite the personalities on Twitter. Haqqani, former ambassador to the USA, always seemed to have time to respond to his followers, while Malik, the former Interior Minister was always found shying away from his followers, who would be criticizing his government for the security situation in the country. Instead, he would focus on praising the PPP and re-tweeting praise from others for the Pakistan Peoples' Party (PPP).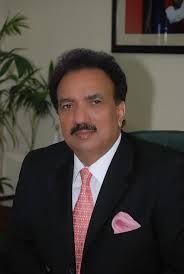 And from this post of his on May 19, it seems not much has changed!
@*******ppp has always sailed through crises and IA days are not far my dear that u will see PPP sailing the nation out of these crises.
Another politician regularly tweeting for PPP is Bilawal Bhutto Zardari, but unlike some of his other party members, his tweets focus on a range of issues and not just his party. Bilawal's posts range from calls for human rights, pop-culture commentary, PPP's sacrifices to date and taunting his political rivals. With 272,000 followers, Bilawal is one of the few popular young politicians on Twitter. More popular though, by almost 100,000 more followers, is Marvi Memon. A very active politician in the current ruling party, Pakistan Muslim League-Nawaz (PML-N), Memon's posts are original – full of encouragement and criticism for others, mixed with a bit of self-promotion. She is also seen directly replying to her followers without digressing. Her focus remains development and education in Thatta.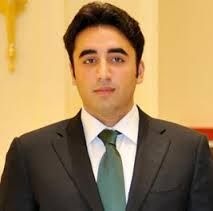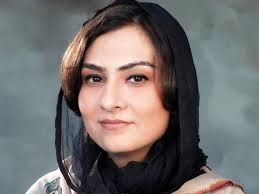 Another party chief has a very active Twitter presence, too – Imran Khan of Pakistan Tahreek-e-Insaf (PTI) has over a million followers, mostly young liberals who are new to politics. His posts, probably managed by someone else, are focused on party rhetoric, forever complaining about rigging in elections and lifting the morale of his party workers. Plans are progress on PTI's various rallies can also be followed through his tweets. Khan's popularity though is not limited to Pakistanis. Known internationally because of his cricket days, Khan has also acquired a great following with the overseas community through the support of his British ex-wife Jemima Khan on issues such as drone attacks.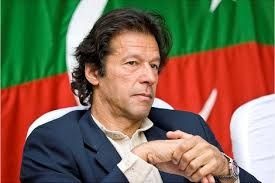 Asad Umar, another PTI leader, has been very active on Twitter as well. Popular amongst the business community, Umar has so far secured almost 300,000 followers online with whom he can be seen constantly interacting. What's interesting to see on Umar's account is his tendency to respond in Roman Urdu to his followers when approached in the same language. Unlike several other miniters who reply in English despite poor language skills, Umar doesn't feel the need to exhibit his vocabulary online and seems to be quite comfortable communicating in whatever language he is approached in. Other than answers to public queries, the PTI leader's page is dotted with party praise, plans for his constituency and some sher-o-shairi! When approached with some harsh criticism, Umar seems to have a knack for diffusing the seriousness with a bit of humour.
Speaking of humour, how can one forget Sheikh Rasheed Ahmed, the chief of Awami Muslim League? Just like his witty statements on television talk shows, his tweets too are full of sarcasm and alerts for his next appearance on a talk show. Critical of the current ruling party, Ahmed's tweets and retweets are largely focused on the empty promises made by the government and lack of progress.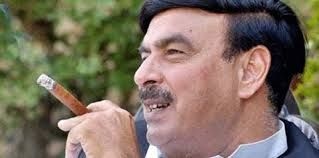 Pakistan's Twitterati isn't complete without the mention of the Sharifs of Punjab. Punjab Chief minister Shahbaz Sharif has a very active account, but the tone and style in his responses makes it quite evident that he isn't the only one managing his page. With posts ranging from PML-N's successes, football and poetry, the CM also responds directly to followers.

His niece Maryam Nawaz is no different when it comes to responding to public queries, although her tweets seem to be coming directly from her instead of an account manager. With over 300,000 followers like her uncle, she is also very active online, retweeting quotes, thoughts and articles from a diverse pool of personalities. She seems to be very prompt when replying to others about the various PML-N youth schemes and developments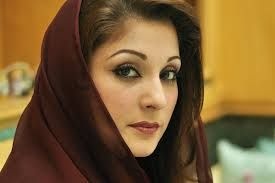 .
Although a very small fraction of Pakistanis currently be on Twitter – the trend is rapidly changing. The desire to read personal opinions of public personalities seems to be growing, whereas the emergence of Urdu font is also helping the platform's popularity grow. Most of all, being connected to politicians directly will remain the prime reason for people to refresh their Twitter feeds every few minutes.
*** ~~~ *** ~~~ *** ~~~ *** ~~~***~~~
Written By:- Zohaib_Shami