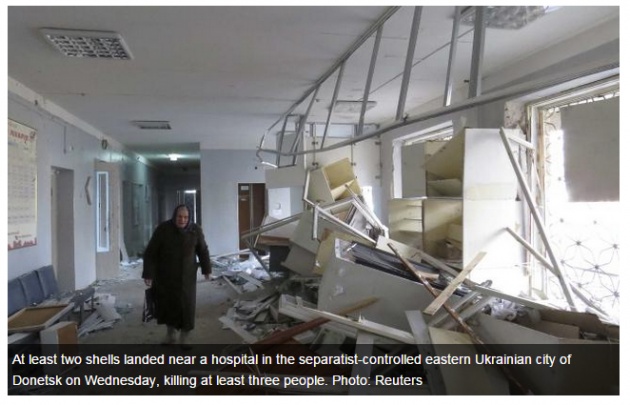 At least 12 people were killed in fighting between soldiers and pro-Russian separatists in east Ukraine, including four civilians who died when a hospital was hit in rebel stronghold Donetsk on Wednesday.
A body lay under a blanket in front of the hospital in a western suburb of Donetsk, an AFP correspondent said, and two more dead civilians could be seen lying outside a nearby residential building.
Rebel emergency services said that another person had been killed inside the hospital, which had its windows blown out by the attack.
Separatist and Kiev authorities said earlier that another four civilians and four Ukraine soldiers had been killed over the last 24 hours.
Three civilians were killed in and around Donetsk and one in fellow rebel centre Lugansk, the separatists said.
Four troops were killed and 25 wounded across the region, Kiev officials said.