Hello everyone, welcome to my movie review blog! Today I will review two dark themed movies that I've seen several years ago. Let's start with the teen movie Twilight.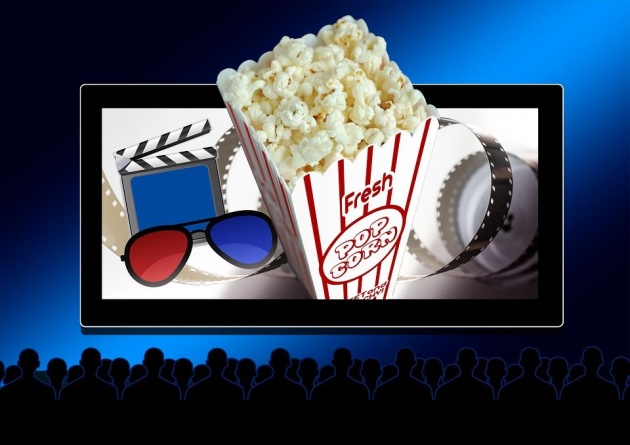 (Photo credit via Pixabay)
♥ Twilight is Indeed Meant for Teens ♥
** Twilight saga lovers beware **
This might not be the movie review you are looking for.
I have never read any Twilight book or book review thus have no actual idea what it's all about other than it's about a human and a vampire falling in love. If you've never read Twilight or know anything about it before watching the film, then you're the same as me.
Well, I did try reading a page or two of it before because I made fan-made desk calendars for the Twilight series back then, but like the Lord of the Rings books, I didn't appreciate the writing that much.
I only read a movie review of Twilight in 2008 and it didn't really say that it's an awesome movie. Not that I base my movie watching on film reviews but actually I didn't really plan on watching the film because I never liked Robert Pattinson. For some reason, even if he plays Edward Cullen, the male lead actor in the Twilight movie, I still don't like him.
Check the movie trailer below:
Well anyway just because most people seemed to have enjoyed the movie and said it's a great film, I finally went to watch it a few days after the movie was released. I didn't have any idea other than what Wikipedia and the review I read said. I went in due to my curiosity with no expectations whatsoever.
The film opens with Bella Swan, the 17 year old high school student lead female character, and her mom being remarried so she had to move in with her dad while the newlyweds went somewhere. Her father lives in Forks, Washington. After she moves in with him the real story begins.

(Photo credit via Fanpop)
As the film went on in the movie theater I finally came to realize that it's more of a teen show than a real blockbuster movie. Halfway through the movie, I began to get bored, some parts made me a bit "fluttery" but still, it bored me. I was looking for something more but I didn't know what.
Kristen Stewart did a fair job at acting as Bella. I love her red lips and I also love Edward's vampire red lips, beautiful sunlit skin and gold tinged eyes. I love how they fall in love for no reason at all except their unexplainable attraction towards each other. Other than that it's all just a visual treat for me. The story failed to entertain me but the visuals are really awesome, except for some funny vampire stunts.
I also liked the other pairs of vampires more than Bella and Edward. I guess because I am not a fan of the book series the film failed to really entertain me. Or maybe because I'm not into vampire themes that much that it failed to draw me into the story.
Even if I did enjoy Anne Rice's Lestat vampire book series (or it's only star studded movie adaptation) I'm still not interested in human bloodsuckers. I guess Twilight made me realize then that I am not that interested in vampires at all even up to now.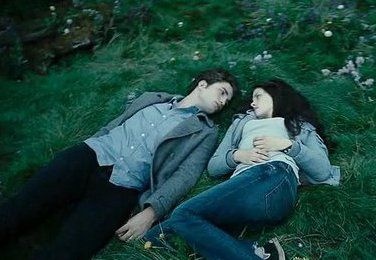 (Photo credit via Wikipedia)
If you're a couple or a teen and into fantasy love stories then I guess you will enjoy this movie. It's got enough sweetness and longing going on to make teenagers fall in love for both of them. It's got some action and fast cars too so at least the guys will probably have something to enjoy.
On a scale of 1 to 10, 1 being the worst and 10 being the best, my overall rating for this movie is a 6.
Want to watch and buy the movie or books? Click this link for the best online deals on the Twilight book series or the Twilight Saga movies on eBay.
* * * * * *
I Know Who Killed Me:
♦ Why Lindsay's Film Was a Flop ♦
It might be that Lindsay Lohan was the best thing that's in "I Know Who Killed Me" because if you watch the film and imagine it without her, you'd know why the movie is a flop. It's not primarily because of her, it's because of the story.
Lohan plays two characters, one is a night club dancer (stripper) who looks like the other character, a pianist and aspiring writer who got murdered. The stripper helps find out what happened to her lookalike.
(Photo credit via yts.gs)
What can I say after watching it? This film is too forward and very in your face that you wouldn't want to watch it with your family or friends. Lindsay Lohan did well enough but I think the movie just doesn't suit her. It's like, it's not for her and that it's not the kind of movie you'd want to see her doing.
The movie is dark and gritty. If you haven't seen the movie yet and don't like callous and blunt interactions then I suggest you DO NOT watch this film.
It's kind of painful and sometimes disgusting to watch, like it's not meant to be seen by people. I wasn't entertained, I was quite appalled. It isn't like X-Files or Alien vs. Predator or CSI or any thriller TV/Movie shows. It's too close to home, the reality's too much you just can't stand it sometimes. You go from weird to absurd to gory. There are scenes that are too much as well. Some scenes could have been cut, but no, it went on and on and on like you should just sit there, grin and bear it.
Why don't you check the trailer here:
The trailer is kind of intriguing right? But I tell you, you're better off just having watched the trailer. The film plot and the treatment are just not too good at all.
"I Know Who Killed Me" looks like a B movie. That's all there is to it. You wouldn't feel happy after watching this; perhaps it's not the intent but still, you wouldn't feel good after watching it. Even if there is an alternate opening and ending (included in the DVD release), it still doesn't take away the fact that it is not that good at all.
The musical score/soundtrack though was nominated as Best Original Score for a Horror/Thriller Film so at least the movie did something right.
If you are a film buff who likes watching horror or suspense movies, I'm not sure if you'd enjoy watching this. As far as the rating goes, if 10 is awesome and 1 is the worst score, I give this movie a 4.
Want to listen and buy the I Know Who Killed Me music score/soundtrack? Click here for the best deals on eBay.
For more of my other movie blogs, click below to read them:
If you're not a Bitlanders member yet, sign up and click here
and be appreciated for what you post plus earn extra $$$.
All images are copyright of their respective owners.
Written for Bitlanders by @artgirl. All rights reserved
© Art x Stephanie Rue