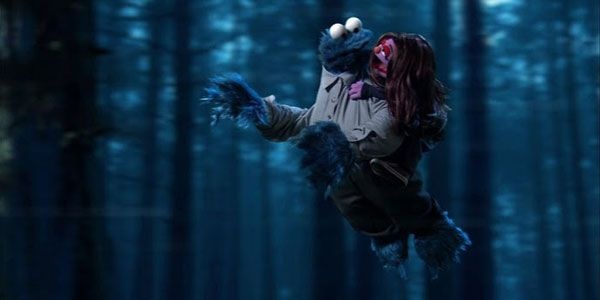 Shortbredward battling appetite cake is so big for the sake of his beloved Belly.
Twilight: Breaking Cookie is a video parody of Sesame Street for the movie Twilight: Breaking Down. The video tells how Shortbredward (Cookie Monster) is simply not able to control himself if he had seen the cake. Belly lover eventually have to starve because they do not have the slightest cake. Before long, the Wolf Bacop adept at making cakes came and Shortbredward involved in the story and Belly.
This is not the first time Sesame Street memarodikan a movie. Previously, there had been a series of films which parodied by Sesame Street puppet. The films include Les Miserables, Catching Fire, and The Lord of the Rings.
Curious as to what the final story of Twilight: Breaking Cookies? Watch the funny video wrote the following: