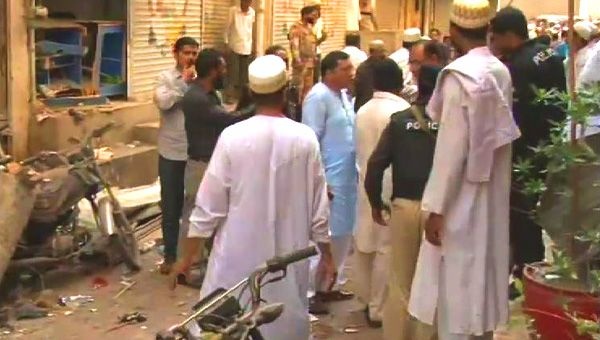 KARACHI: At least two people were killed and 20 injured in a blast during Friday prayers at the gate of Saleh mosque for the Bohra community in Karachi's Arambagh area on Friday.
Rescue teams and security personnel arrived at the site as efforts were underway to shift the injured to Civil and Burhani hospital.
Children were among the dead as well as injured.
DIG police Abdul Khaliq Shaikh confirmed that a timed device was planted in a motorcycle parked outside the gate of the mosque.
Windows of nearby shops and buildings were shattered due to the intensity of the blast.
Plumes of smoke were also seen rising from the site.