Its been two week I have Joined Bitlanders Social Network. The Journey is continue and i'm trying to figure out is it worth spending time here or not. but right now i don't know still i'm exploring how others in the leaders board have achieved such big numbers.
As per my two weeks experience I'm Getting Blog Reading, Video Watching & Login Bonus Daily and some times i'm getting Rated pot appear on my Home page when your read, Watch those post i'm getting extra 10 bitmiles per post.
i have posted my real status here in the Screen Shot you can see i have gbm 1.473 and Buzz Rating is 12 Generally I Buzz all the people who has buzz my post also visiting my Activity List and see who has subscribe new and who has buzz then i'm subscribing them back and buzz them back.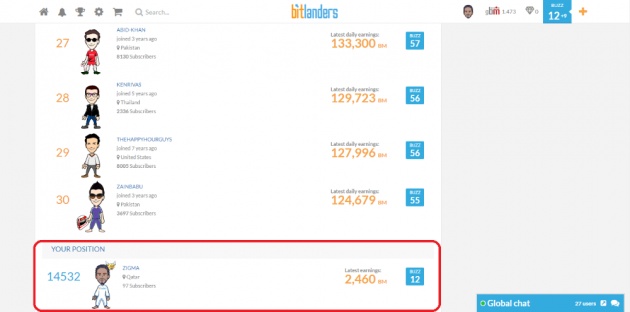 Also i'm giving at leas one buzz for my subscribers but what i have notice is that very few people is buzz me back that is not good thing because it will discourage me to go back again and buzz those guys. so my advice is to new people if you received buzz from other users please buzz them back and keep a good relationship at end of the day, week, month hope will have some good figures in our profile.
Below is the Activity Log My Favourite place to see people who have engaged with my post and easy place to buzz them back.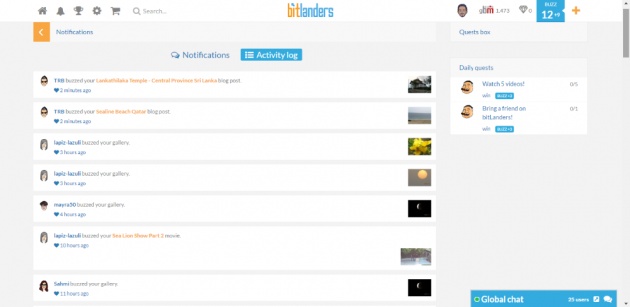 Also you can select each post of you and see the buzz users and buzz them back below screen it just to show how i'm doing that.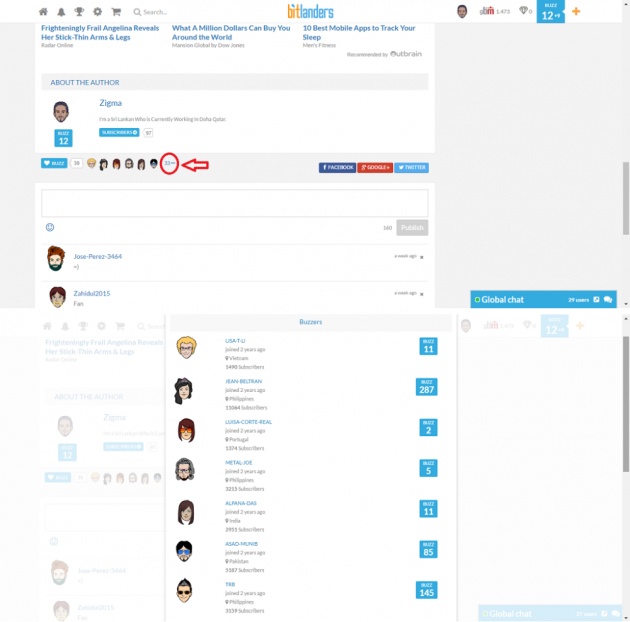 This is what i follow so far to keep interact with other users in good way so lot of them are good and they visit my profile every day and buzz my post so i'm doing the same for them.
This is the My two weeks experience and how i interact with people so hoping to do best and i'll post update again after one month of my status so till that good by and keep in touch.