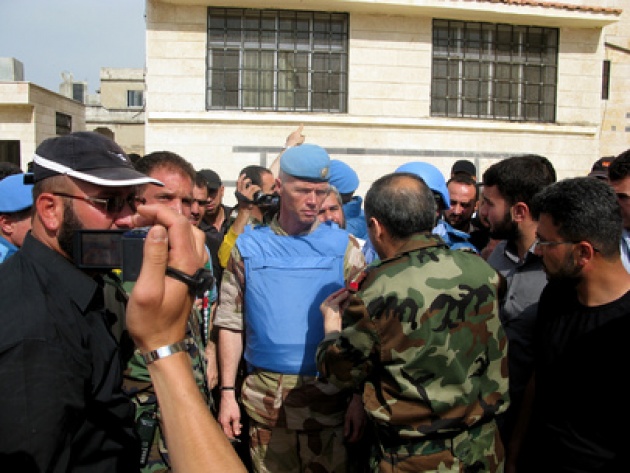 Most of the serious violations were committed by the Syrian army and security services as part of military or search operations in locations thought to host defectors or armed people, and those seen as supporters of anti-government armed groups according to the Independent International Commission of Inquiry on Syria in update provided to the UN Human Rights Council: "The army employed the wide range of military means, including heavy shelling of civilian areas."
The Commission also said it had also received several reports stating that anti-government armed groups were committing human rights abuses. It noted that the Syrian Government has so far not provided access for the Commission to carry out its investigations inside the Middle Eastern country. See our Blog for Film: "Syria Citizen-Journalist Targeted"
The UN Security Council though is not expected to again more fully review the situation in Syria until mid-July as scheduled by the UN Security Council Resolution authorizing deployment of UN Observers. It is not unfair to state that regardless of the success of the Annan Mission, peace plan and the UN Observers, both friend and foe of the current Assad regime are satisfied to bide their time. The so-called "Friends of Syria" apparently have no greater appetite to engage any more forcefully to help the opposition or to confront the Assad Regime in order to execute more effective humanitarian assistance. The UN Observer mission has also opted only to project a more optimistic perception of the success of its mission. This Report from this May 19, 2012: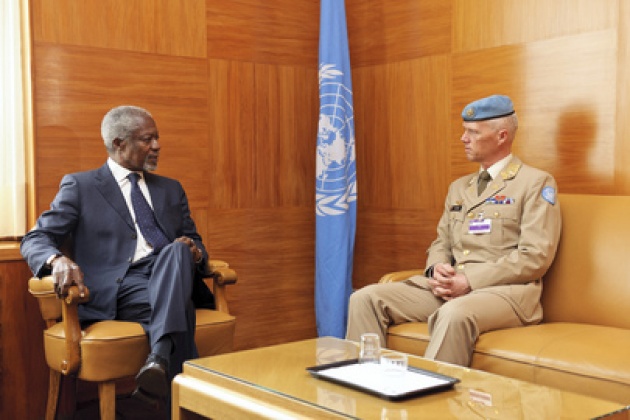 "We were very pleased to see and witness an immediate calming effect brought about by our arrival. This has been challenged by asymmetric incidents, sometimes intense, but [only] in some locations," according to the head of the UN Supervision Mission in Syria (UNSMIS) and Chief Military Observer, Major-General Robert Mood. "We are seeing in the areas where we are deployed that we have both a calming effect on the ground and we are seeing that we have a good dialogue and the dialogue is expanding both with the authorities and the opposition elements. I think it is too early to say that it is a trend that we can be conclusive about – but I share the worries of everyone who is concerned that we are seeing more violence in the last days than we did in the previous day."
Again, without being too cynical, General Mood's assessment is probably of greater comfort to the big power capitals, including Washington and Moscow, than most of the citizens of Syria.
See our Blog for Video – "Milosevic, Assad, Gaddafi, Saddam, Chavez"
Ambassador Muhamed Sacirbey - FOLOW mo @MuhamedSacirbey

Facebook-Become a Fan at "Diplomatically Incorrect"







Twitter – Follow us @DiplomaticallyX







See more at our Popular Video Blogs & Current News Event Articles – www.diplomaticallyincorrect.org