When one thinks of activities to do in Queens, at times you may find yourself getting a blockade in your mind: because there honestly isn't that much to do in this borough of the very-glorified, most exciting city in the world : New York. And that's why when it comes to tourism, Queens is far behind Manhattan, and Brooklyn (and sadly on par with Bronx and Staten Island, or maybe I am just being tad generous to Stat Is.). When put against Bronx, maybe Queens stand a chance, but the Bronx Zoo quickly conquers most of the "land-marks" in Queens; and the Queens Zoo definitely doesn't stand a chance! This lonely borough is than left with giants Brooklyn and Manhattan; and we wouldn't be doing anyone justice if we are allowed to generate this match up (just saying its very unbalanced, considering the tons of things you can visit in Brooklyn and Manhattan).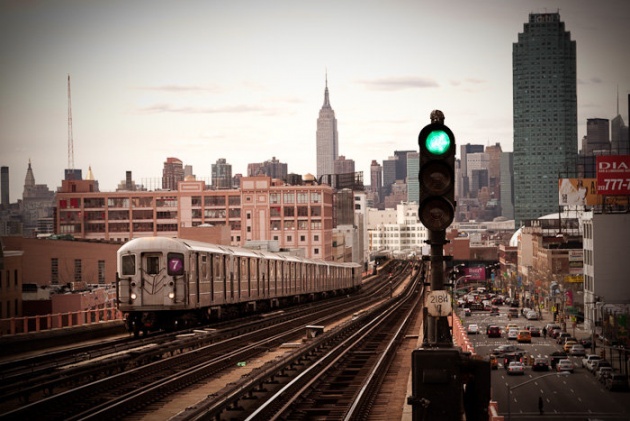 The one and only 7 train, that travels through Queens into, and back from Manhattan.
So what is Queens left with? Of course, it isn't the most anticipated place in NY however the more and more visitors we get, the more people realize the great culture and destination Queens really is. The botanical garden isn't bad; in fact it is underrated, but that is only because of the frightful truth that scientists might not want to admit: museums do get a lot of customers from kids/young adults, and that category of people are just not interested in plants (anymore, at least). We have the Bohemian hall and Beer garden, and let's not forget the attractions in Flushing Meadow Park (such as the unisphere and the panorama of NYC!)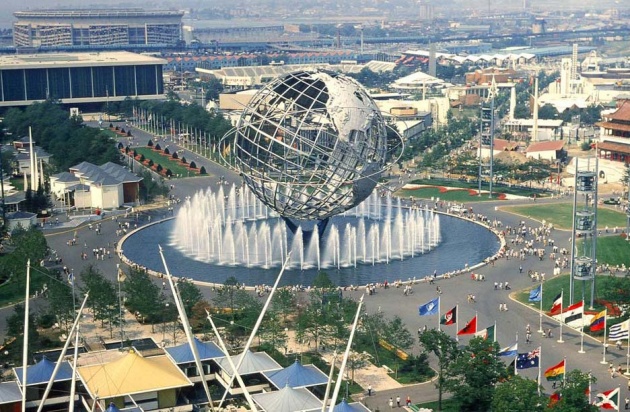 The infamous, beloved unisphere, along side once was Shea Stadium in the distance.
One of the most eye-catching, unique areas in Queens (and beloved by the high school youth) is the infamous "Grafitti Mecca 5 Pointz". If there is something people love to do in Queens or in NY in general, it is using graffiti to express your love for art. The art featured on the grounds is remarkable; but all the enlightenment revolving around the area is to die down; because the city made it official, that 5 pointz is to be demolished…only to be replaced by condo's. According to LIC post, there will be two boring apartment complexes that will be built completely by 2015 or by latest 2016…bummer. If you are planning to visit NYC, you don't have too much time left to witness the unofficial graffiti museum. Just recently, there were 100s of artists who mourned for the future death of the 200,000 square foot factory building that has become a genuine museum. The whole project of removing the old building, and adding two new ones is a $400 million action. Worth it? Graffiti artists sure don't think so.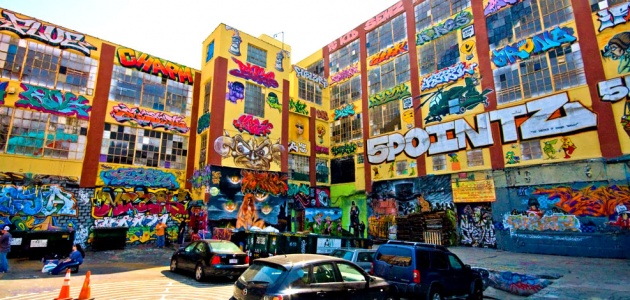 Honorable mentions for attractions in Queens: Museum of Moving Image, Citi Field (home to several soccer games, NFL Jets etc.), the Indian and South Asian Neighborhoods of Jackson Heights.