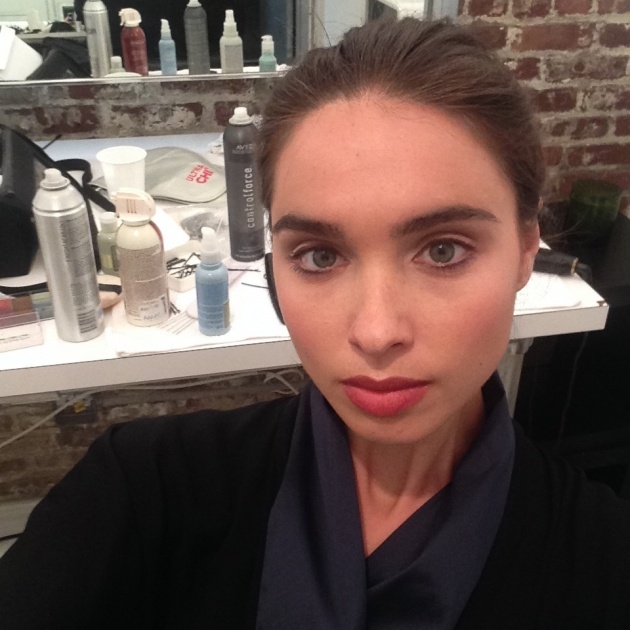 I turned 24 couple of days ago. "You are a baby!"- says everybody in New York, including my modeling agent. In my country I would have had to be married and deliver a baby already, like my mom, grandma, cousin etc. So I feel really mature, for me that means an incredible amount of skepticism, sarcasm and distrust in me. But a great emotional stability at the same time. I kind of don't surprise anymore.
To be honest, my celebration was much more boring than it was 5 years ago, when I was not allowed to party hard. On the next day I went to work and didn't even have a hang over. I just didn't feel a holiday. No gifts, just a few kind words, a lot of ignorance. And I ignore my past friend's bdays too. I just want to say that I used to have more friends when I was younger. My family is very far from me, even my brother's attempt to send me flowers failed, they delivered me fade flowers two days later and spoiled the whole surprise calling me to figure out my apartment number. Me and my boyfriend were too busy with work to plan a gateway beforehand, and my day dropped out exactly on the Memorial Day this year, so everything was booked, and it was raining in Cape Code, where we eventually went for camping... So my birthday is not a big deal anymore. And an adult always has a lot of excuses to skip a holiday.
Recently I read Anna's Frank diary, and noticed one interesting thing. People were celebrating birthdays and Hanukah even in the concentration camps!!! They gathered together with a stolen peace of bread and candle, sang songs and just celebrated that freaking holidays! They wrote poems to each other as a gift! Because that's what makes us humans, that gives us the reason to live. Busy schedule, no money? Is that our excuse to deprive ourselves of holidays?
Next year I will do something more memorable for myself for sure.