It was one fine Saturday afternoon and the husband and I had thought of doing something worthwhile. First option was to go to the beach, nah! It was too hot to be in the sun though. Second option was to go under the Mactan bridge and take some wonderful bridge shots perhaps, well we took that as a second thing to do since it's still early for the sunset. Third was to go visit the Cebu Botanical Garden. Yes we are doing the last two options!

So off we go around three in the afternoon and we thought we had already copied the right road provided by Google Maps. Confident that we are on the right way, we didn't do any double checking. The husband was the one assigned for that since he was doing the driving. But then, when he realized we were kind of lost, he asked someone. And surprisingly, he didn't know which way either! Good! Why? Because we know now that we are on for an adventure!

A few more locals were asked for the whereabouts of Cebu Botanical Garden yet they couldn't show us the way however, we got a knight in a not-so-shining-armor and informed us we got the wrong way! Good news again! But he said we were on the way to Cebu Zoo instead! How cool was that?

I told you we were up for an adventure so yes we followed the knight's instruction and finally we reached the place! Cebu Zoo indeed in flesh! Let's go rolling!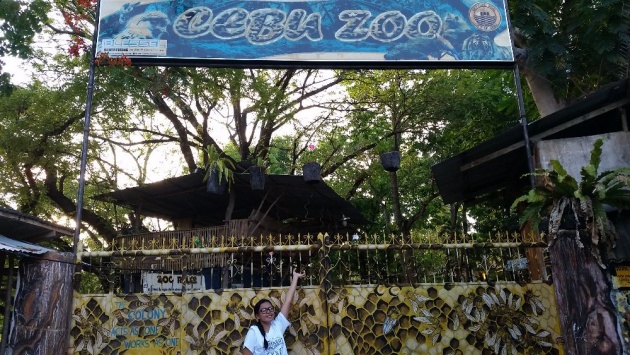 Here's a video when we got to the place:

First and foremost, let me share to you their cool yet a bit confusing
entrance
area
. We were fortunate to capture how we entered the area. Check the video below:
There you go, it's a short
snakey-kind
of path and I suppose anyone who is chubby might be having a trouble getting in there but then I appreciate the effort of putting up an organized way for the entrance area.
Let's move on and check what's inside. But before we proceed, I just want to share to you that it has been one of my goals to get here when we were still in college. See that was around six years ago and accidentally we had arrived here without plans. This was actually a surprise and we both loved it that we had arrived here.
The first animals which welcomed us were two sleeping
snakes
. The yellow one and the normal colored. Somehow the entrance path and the snakes which welcomed us made sense then. They were both full as they were done with their meal and on the other side of the area was a noisy monkey which was placed away from the ground because it has tendency of getting the stuffs of the guests. Unfortunately, I wasn't able to get a photo of it.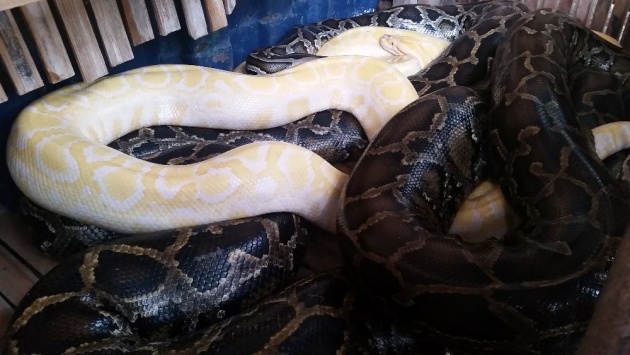 These babies are huge and heavy! I am just glad that they were sleeping!
Just a few steps away and we found these
pretty
birds
which at first I thought were just statues but then realized they were real ones! I was trying to play with it but then it was just staring at me blinking its eyes. They were really safe as they are already used to seeing people around.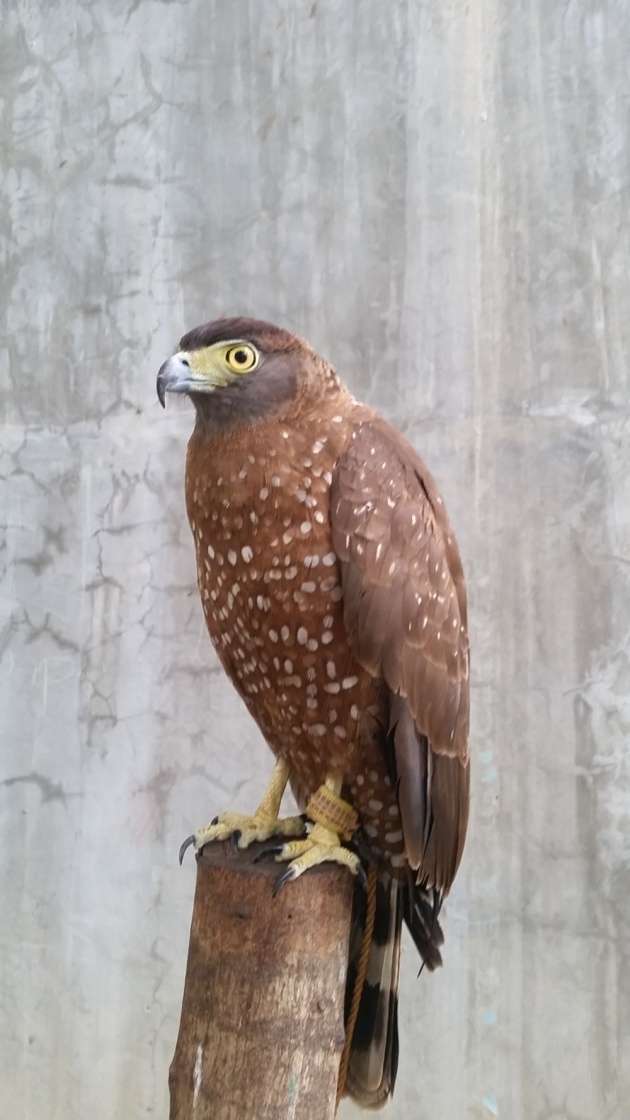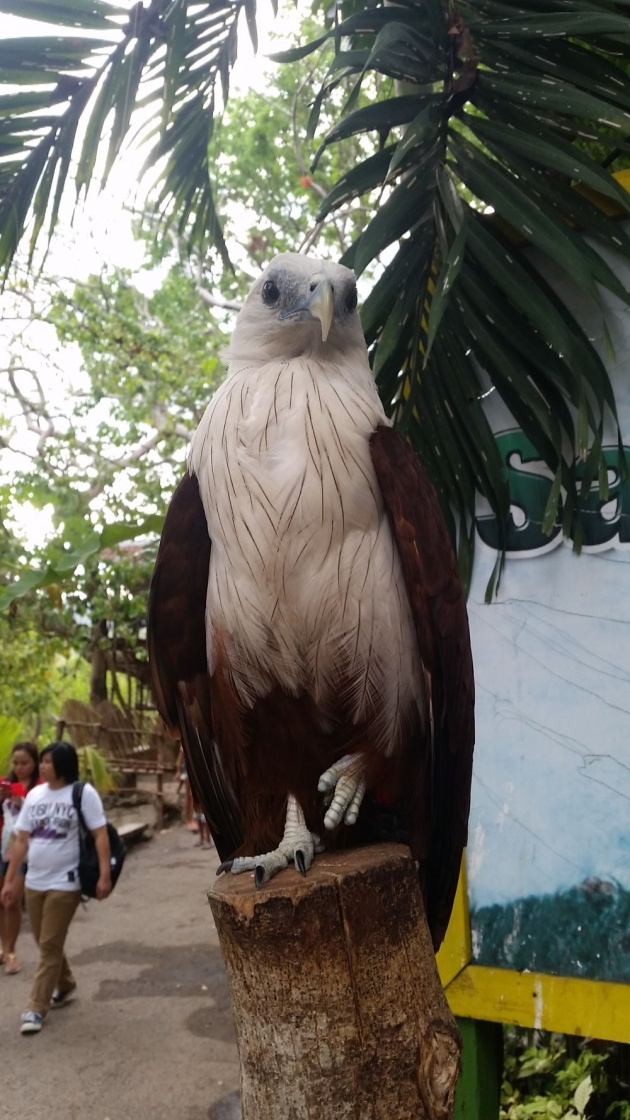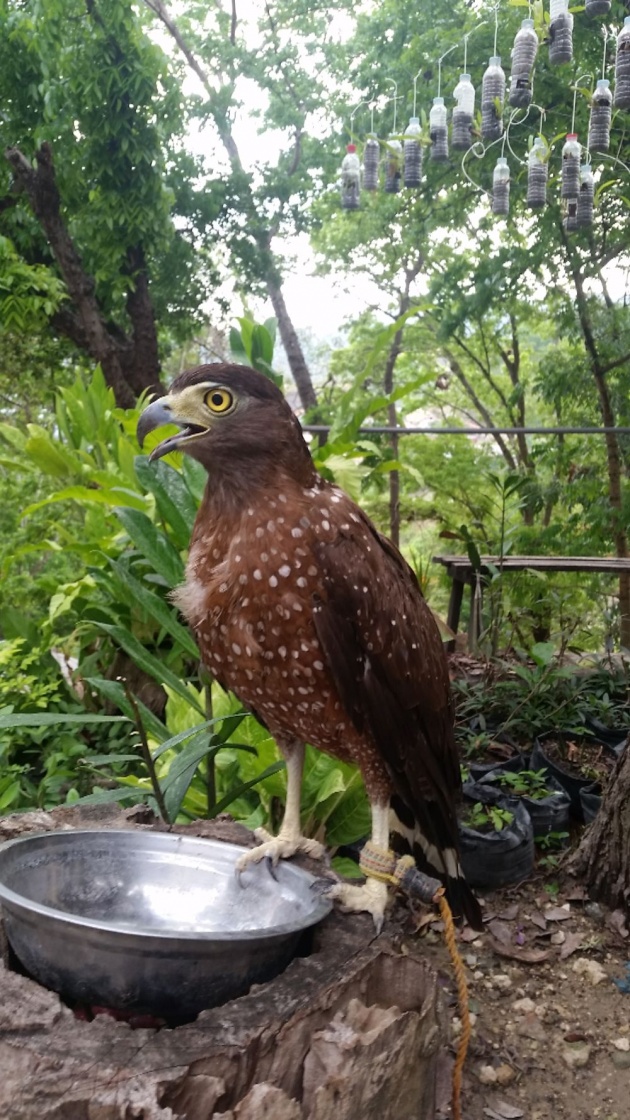 And surprisingly, I was given the chance to take a photo with it on my shoulder. Happiness now!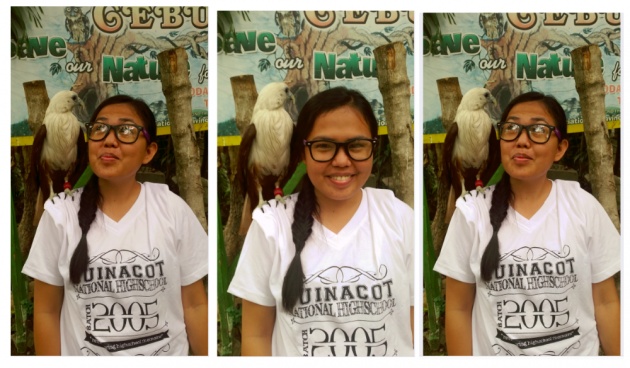 Never mind my chubby cheeks and my clear glasses. Alright so I was done with the cuteness overload with those birds and as much as I would like my husband to have a photo too, he was just not feeling like doing it so we moved on to the next animals around.
Here are some rabbits around within their cages: See, what I have noticed there was that the place seemed not anymore maintained, the
cages
seemed abandoned, there are a lot of things to do like cleaning and arranging perhaps. But then it still didn't take away the thought that this place is a place for animals which can just consider it to be something in the wild of course with people coming daily, feeding them and watching them. But I am not really sure about the background as to why this seems not pretty maintained. Anyway, we found another cute bird. Here's a cockatoo. Another visitor had seem given this cute guy a piece of Nova chip. He looked really happy with the looks of it.
Check him out: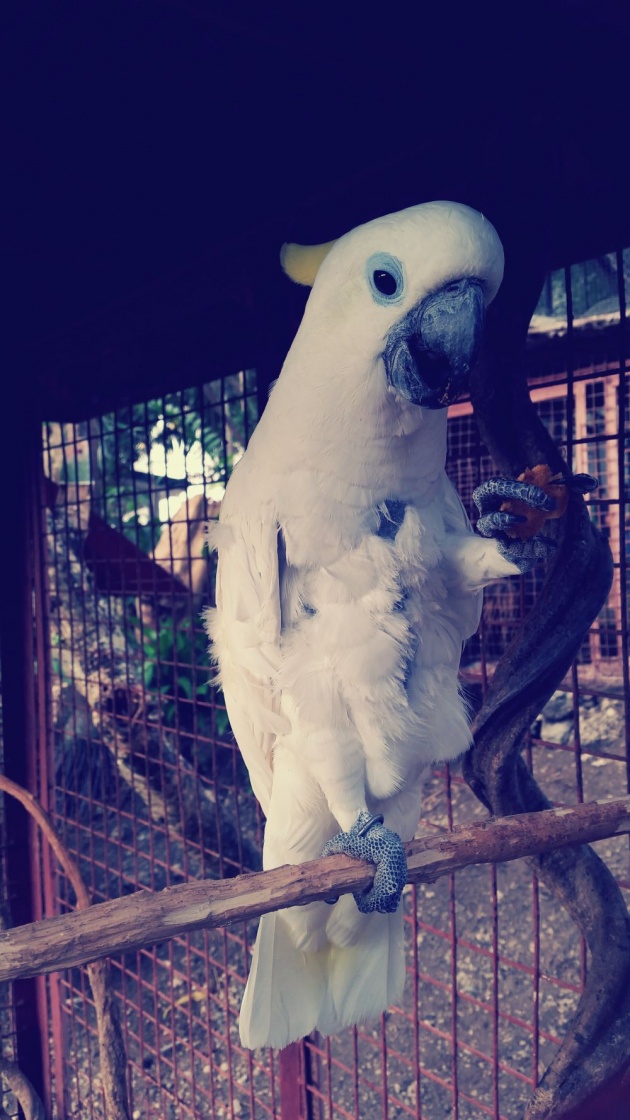 More birds around the zoo down below: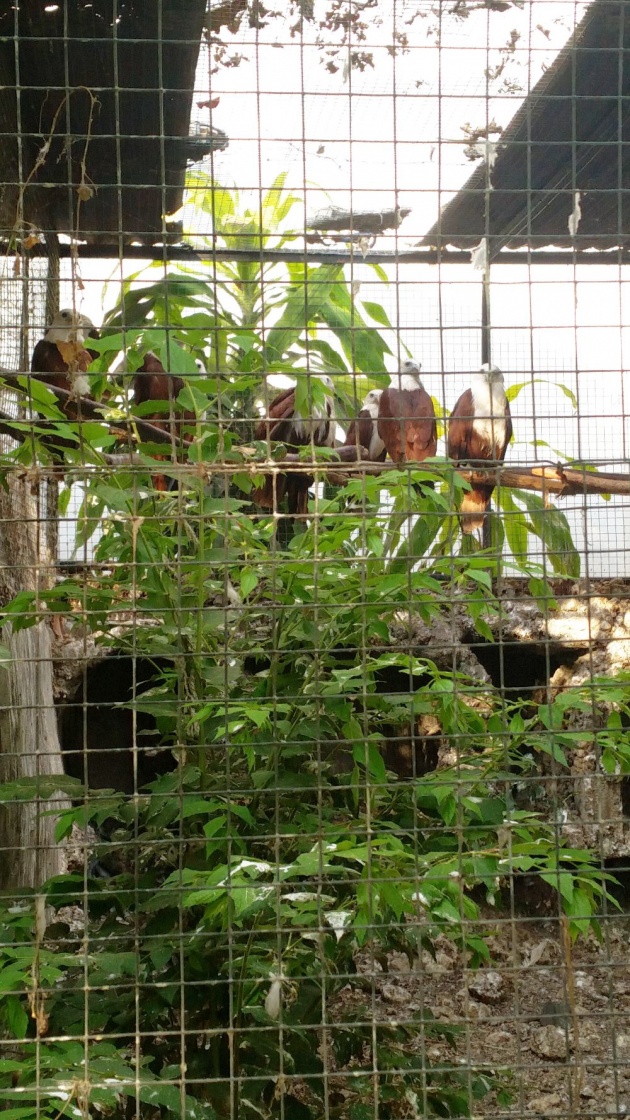 Of course a Philippine Zoo can't be a zoo without these ones down here: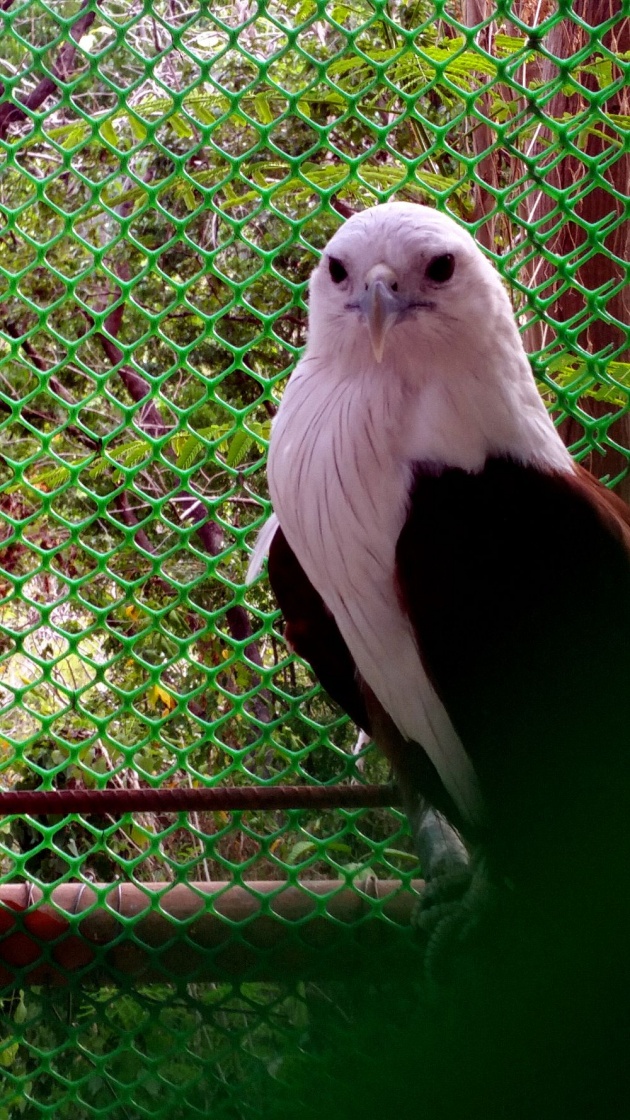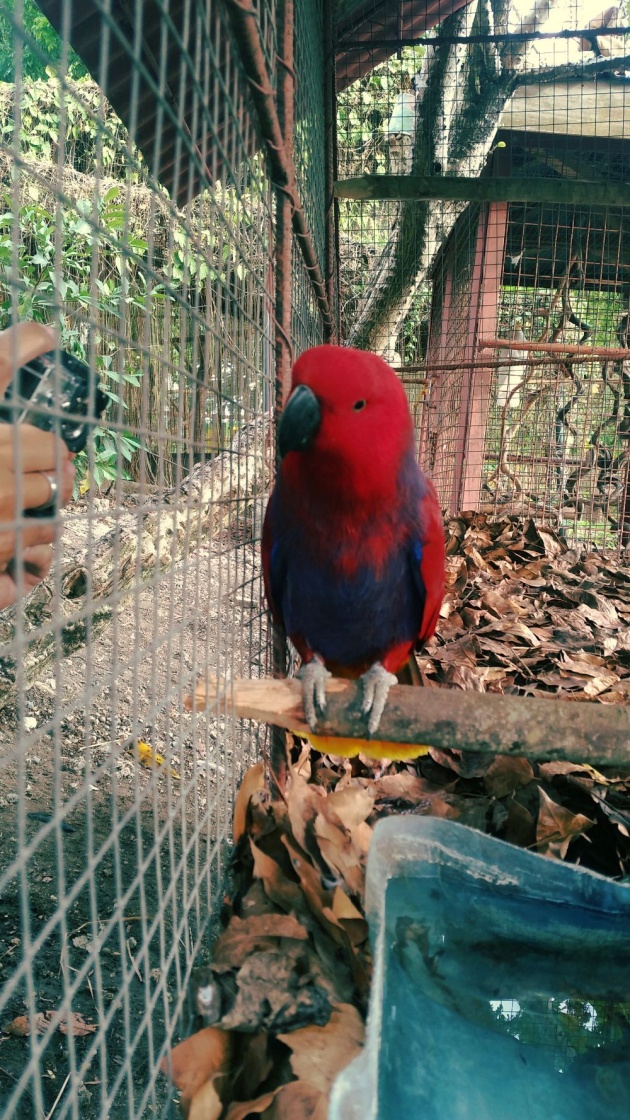 This red parrot bird was really friendly, whenever the camera comes near it, she will try to look at it and seem to pose. Here's a video:
This one below is a weird kind of bird and that was the first time that I have seen one. It just looks like a bride with her long gown! The only problem is that it won't stop from walking so we were having some trouble taking photo of it.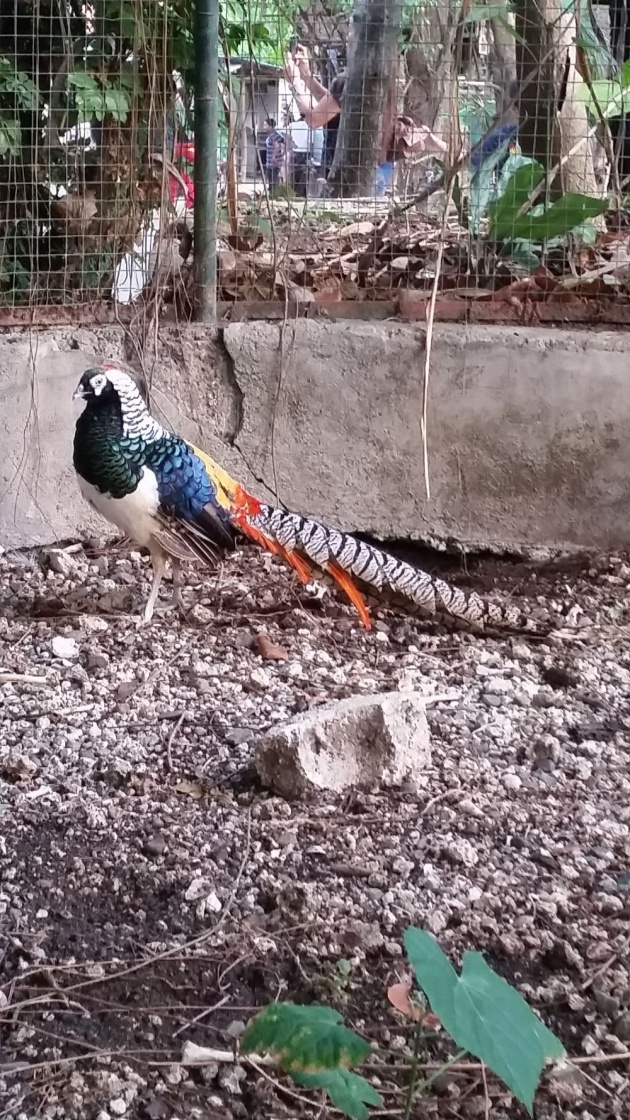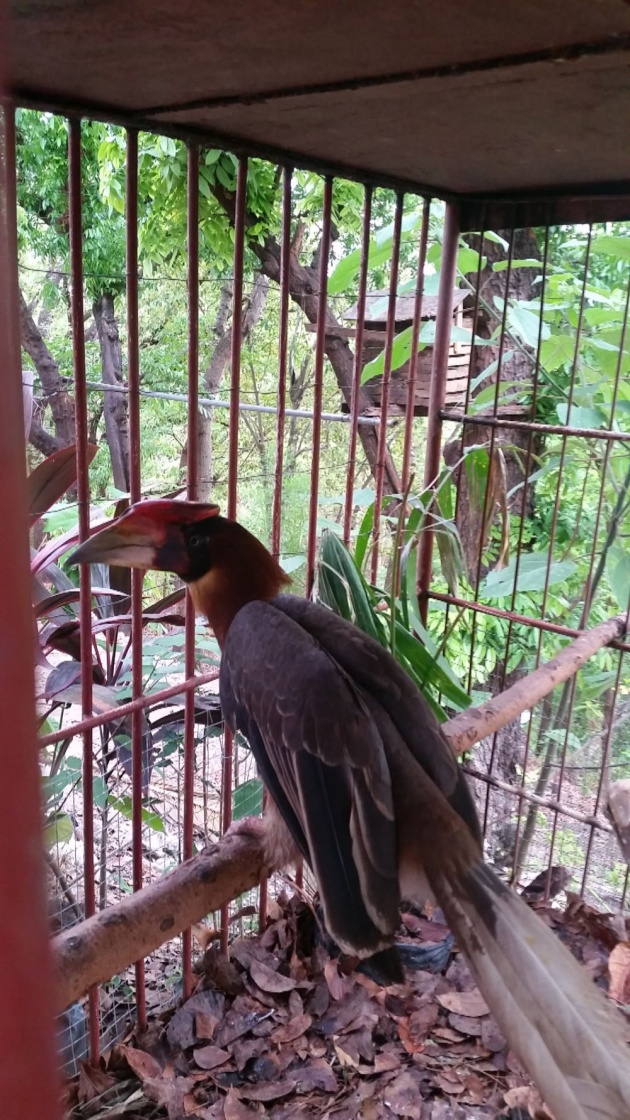 This bird is really funny. It won't stop from jumping from one place to the other and so I decided to film it instead. All visitors who would try to take a photo of it would really laugh at how active this bird was.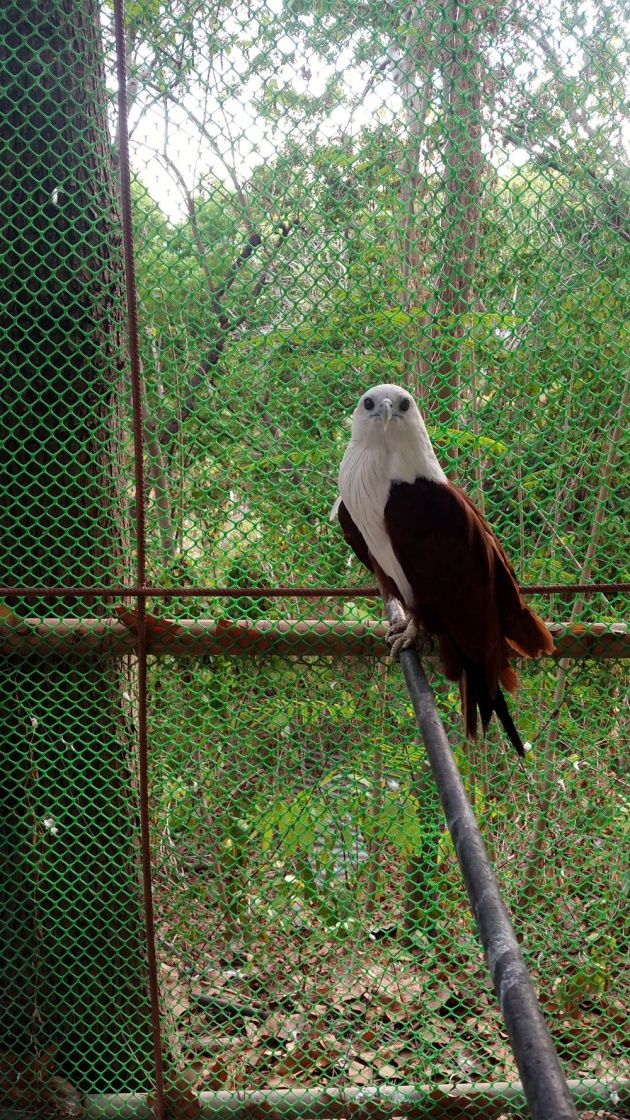 There were lots of chickens around too! Now my husband is a big fan of chickens, we even have his own breeding business for gamefowl so he was really having fun making videos of those wild chickens around which are not really in a cage of anything, they have been freely walking around the zoo. Videos below:
There were also goats and other kinds of four legged animals but what made me really glad was to see this view right in the area where the goats and deer were placed. I feel like we were in Korea of Japan perhaps. I edited the photo to have a more Korean feel. I just want to see some Sakuras that moment.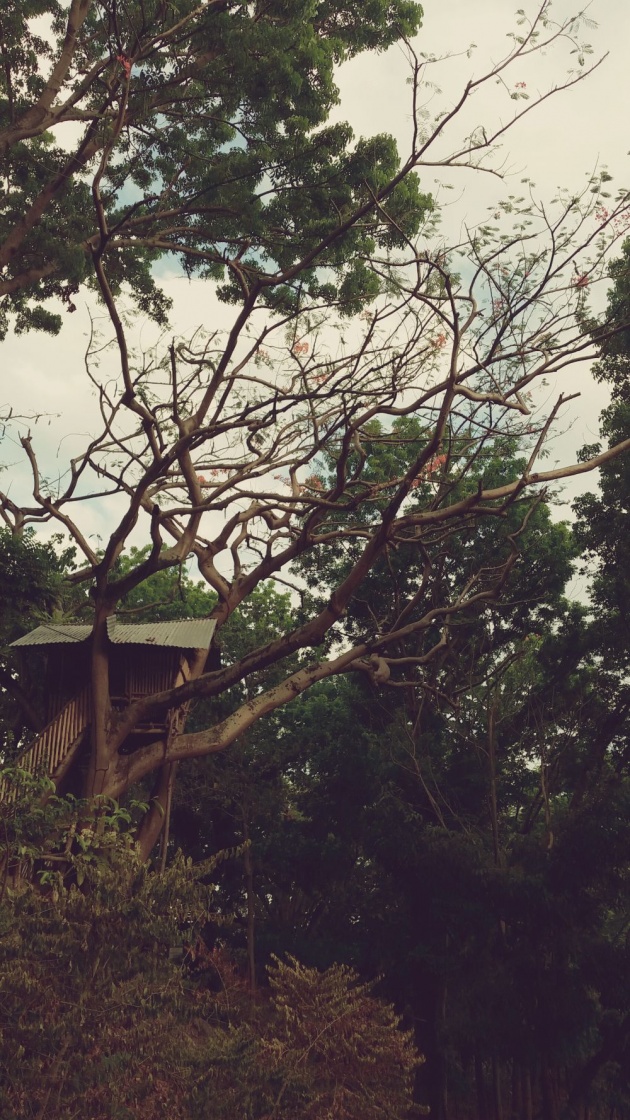 Well aside from those animals, we also found some strange ones but usual animals like this cat-like one named Civet. Then there's a huge lizard reptile called Iguana.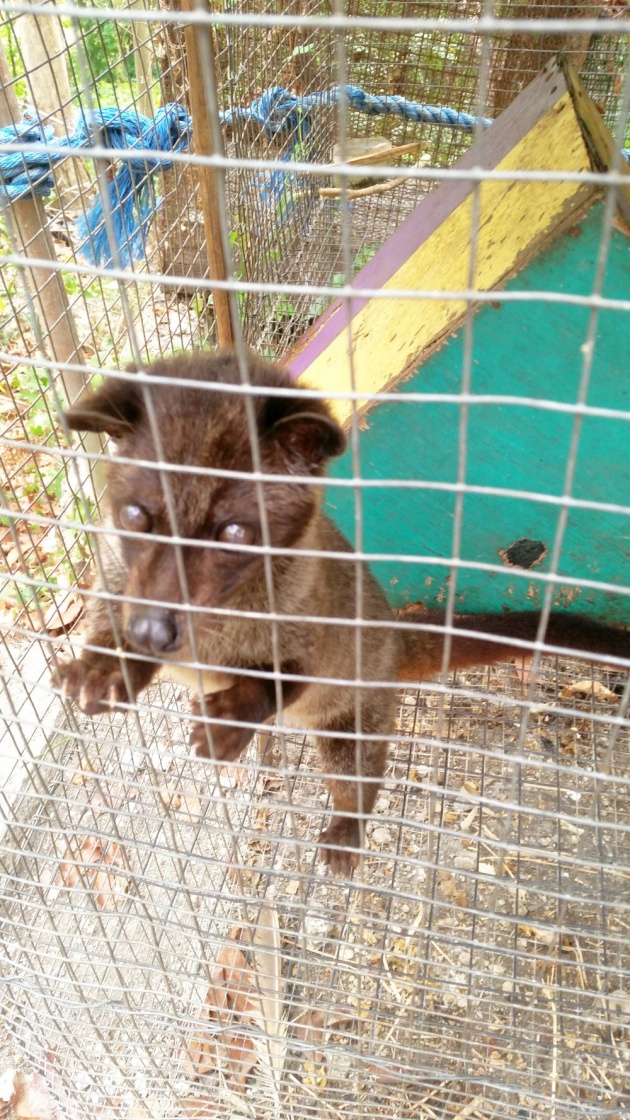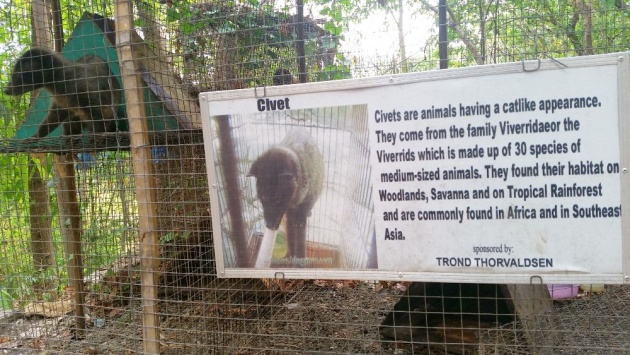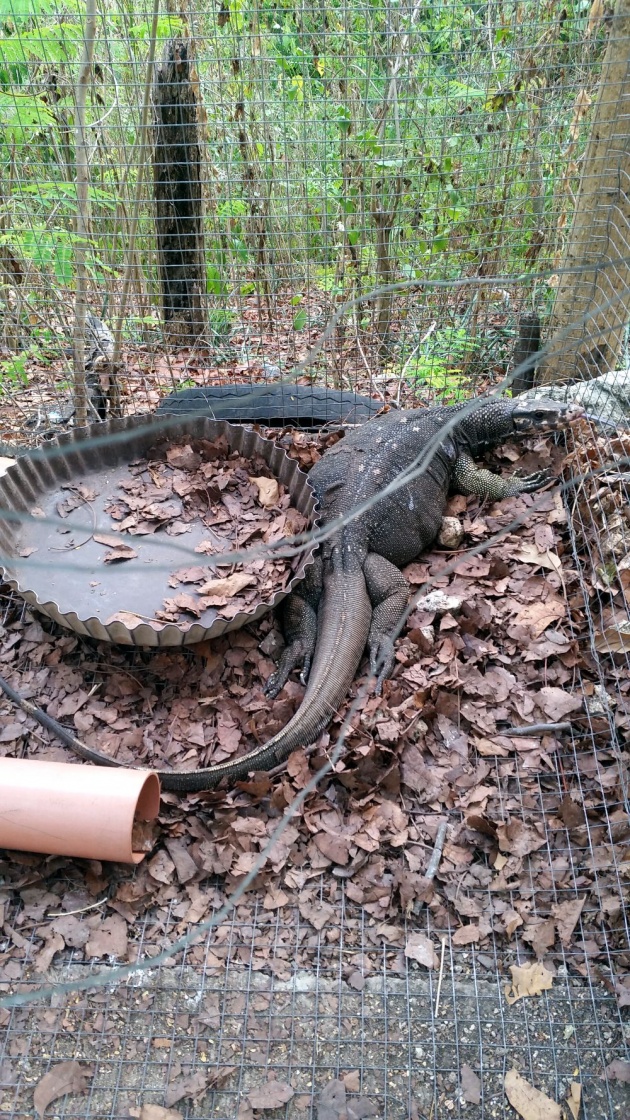 But the highlight I guess with our unintentional visit was the friendly crocodile. Yes it is friendly and the guides say they won't attack anyone, they would even smile but I am still hesitant at first if I should go take a photo with it. But since hubby was convinced to do so, I went with him instead. Look at how this crocodile smiles at the camera. It has been like the spot which has a lot of people in it. I guess most are just afraid of the thought that crocodiles eat humans but then they are just trying to live and those incidents were just unfortunate coincidences. Anyway, I had fun taking photos with it.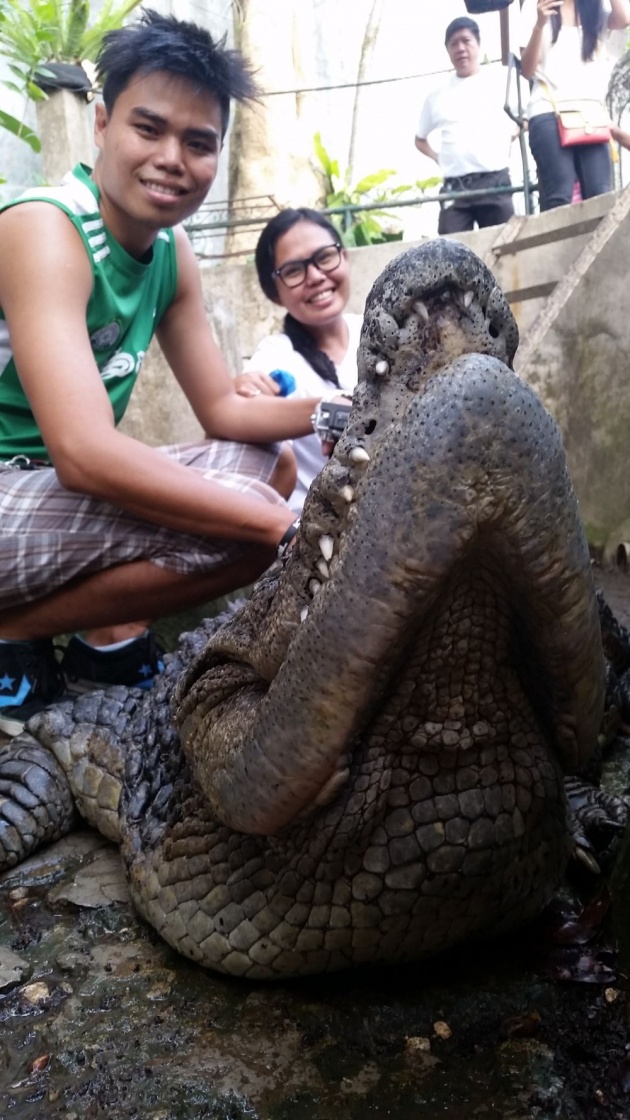 Yep that crocodile just smiled at the camera and I was a bit scared when it moved its head up, I thought it was going to eat us that time but actually, it was trying to smile at the camera.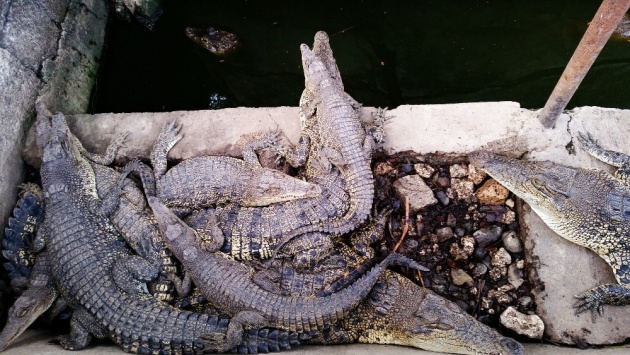 These are the baby crocodiles who loves each other that they would tend to climb over each other's back. They just look calm and safe though.
There were still other animals but those are common ones, these that I have posted are the animals which really interested us. The crocodiles indeed were fun too! I still have something to show you about the ambiance of the Cebu Zoo.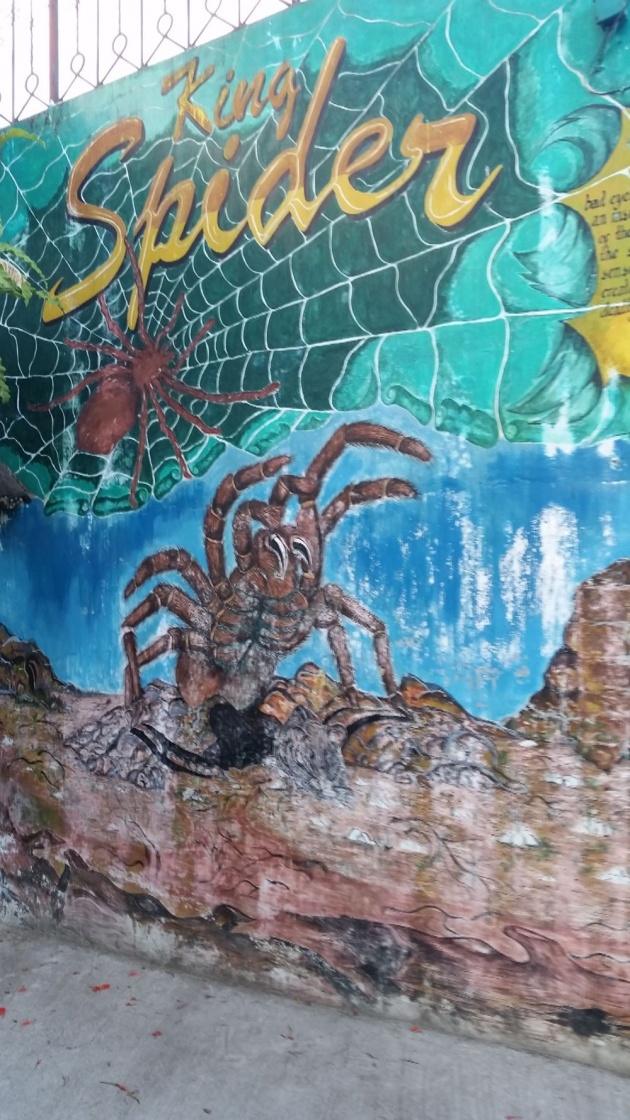 This King Spider was not available but its mural paint showed how mighty it was. I can't get our without a photo of it.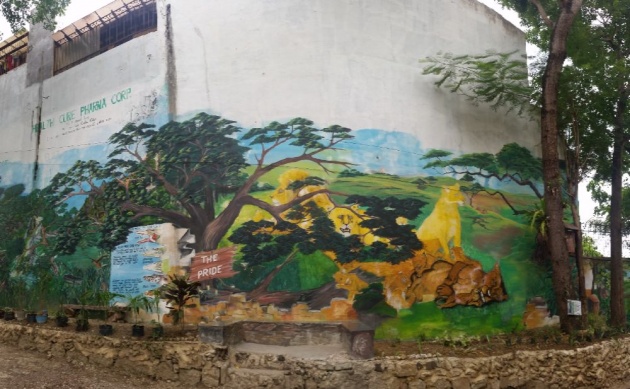 Another mural paint which looks really good. it's a huge paint though and there's a cemented seat right there so one can take a photo of himself or with a group together with some tigers at the back. It's cool but we didn't take a photo of us there. Instead, I took a photo of hubby in this bamboo made seat which has a huge lettering of ZOO. I wonder where the word Cebu was placed.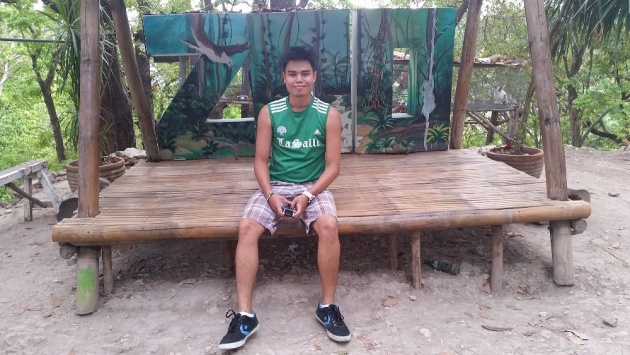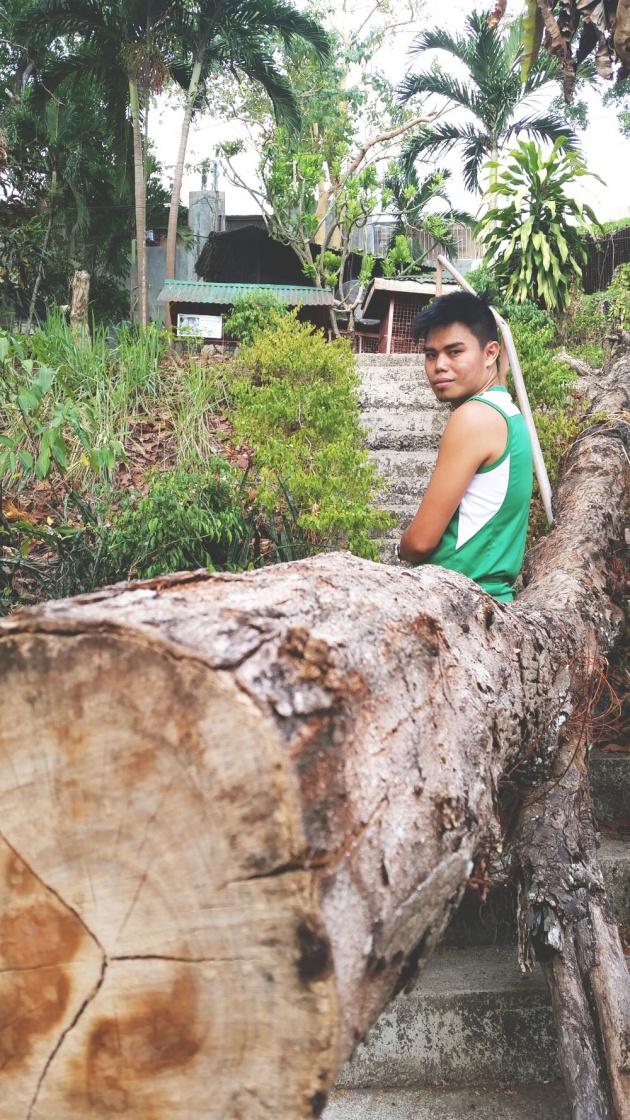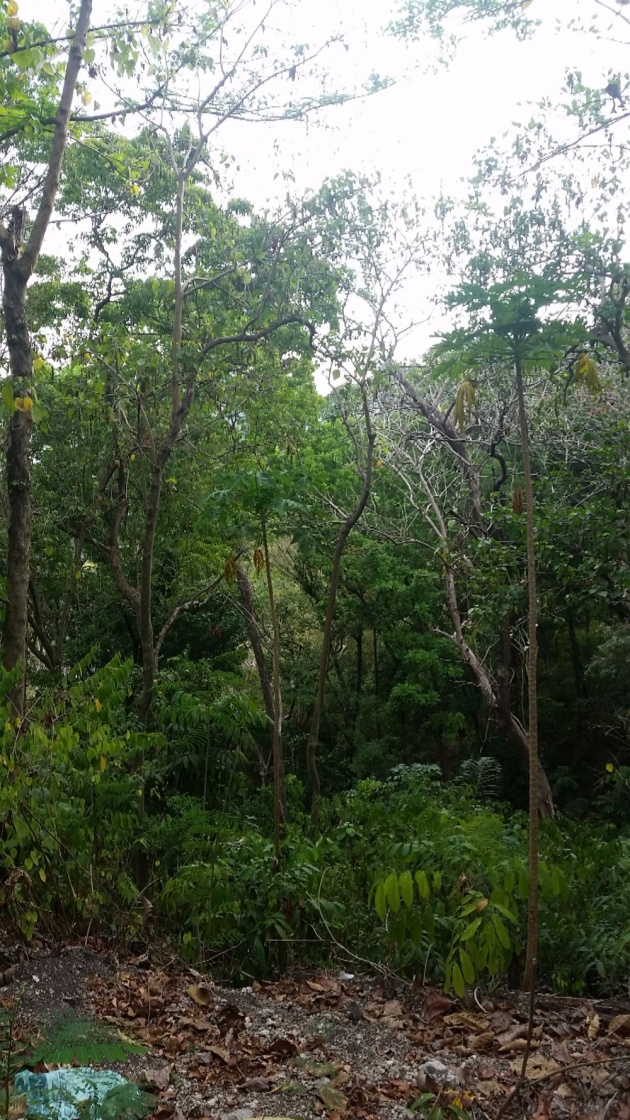 Another thing to appreciate here is the closeness to mother nature. The area is surrounded by trees which really made the place looked like a zoo in the wild. The trees have really given great impact to the ambiance and the coolness of the area.
Time to go to Mactan Bridge but unfortunately, it was already a bit late and that the sun has already set so we had to go home instead. We will catch up with the sunset next time! We had a great time at Cebu Zoo!