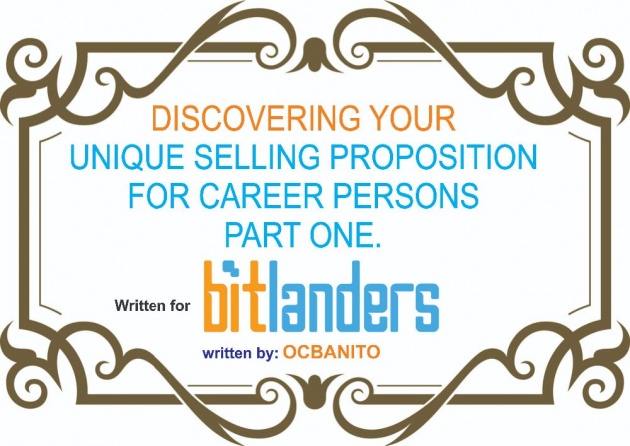 Just as it is critical for any organization to standout or get differentiated from the multitude in an industry for the purpose of attracting, retaining and service customer's profitability, it is also crucial to all (career and potential career persons) before they seek out for employment, they should discover the distinguishing values that will land them their dream jobs. USP is so vital because it stipulates the value that customers are paying for while purchasing a product or service. In the same vein, employers are ready to pay for what value you are ready to bring to the organization. No one ever pays for what will not be beneficial to him.
Where the perceived benefits of a product or service are not present, the customers are left quite unsatisfied. This will in reverse creates an unfavorable market for such product and service in question. Similarly, where the expected value is not seen, employers will not hire the potential employee(s).
With this, it is evident that everyone who seeks for a speedy advancement in career must build strong value proposition for the potential employer.
What is USP?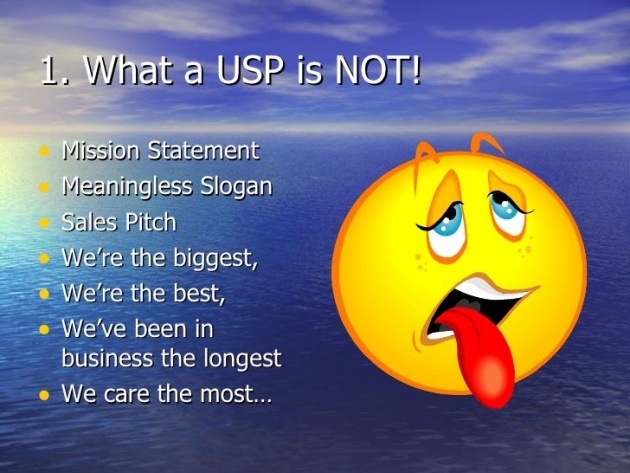 Image Credit: Slideshare
USP is an acronym for Unique Selling Proposition. In business context, USP is the value customers get from a product or service of an organization which they (customers) perceive they can't get elsewhere. It is the differentiating value that competitors can't give to customers. It is the extra value from a product/organization which is not offered by the competitors. Similarly, personal USP is the little extra you have or can do that distinguished you from the crowd. It can be the little extra in knowledge, skills, abilities and/or behavior.
Because of the increasing dimension of competition in the market place, products with poor value get to be pushed out of the market. This is due to the fact that customers don't buy the names of products; they buy the value of the products. In the same way employers don't hire names on certificates; they hire the values the certificate bearer would bring to the organization.
Competition is critically essential for transformation and therefore positive to economic and career growth. As continuous value innovation is key to winning the competition, career persons must pay absolute attention to continuous learning and development to have sustainable advantage in their careers.
Why Have a Strong USP?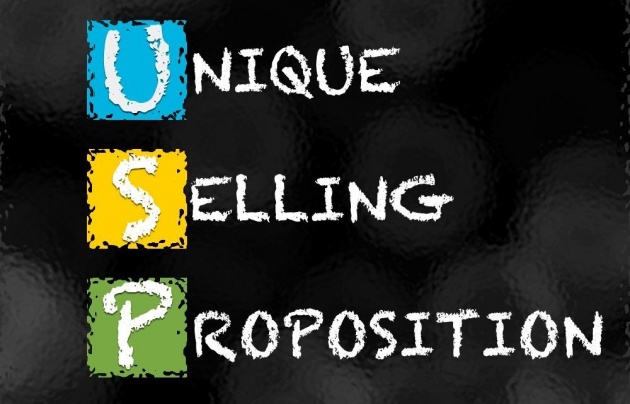 Image Credit: The Funnel Mechanics
1. Differentiation
2. Increased Earning Potential
3. Brand Value
4. Builds confidence, trust, and credibility
5. Recognition and Respect
6. Promotions
7. Speedy career growth and advancement
Differentiation
The stronger your personal USP, the more distinguished you become. Having a value proposition that others don't have sets you on a higher pedestrian. A USP not only differentiates you from the crowd but it also makes you the standard in your chosen field of endeavor.
Increased Earning Potential
Performance is directly proportional to remunerations and benefits. A strong USP sets you on a higher earning level. With a strong USP which equals higher performance, one can earn 5x, 10x and even 20x above her/his peers in the same industry or organization.
Brand Value
A strong USP most often is not easy to imitate. With this, your USP sets you as a brand which further goes a long way to reducing the competition or completely making it irrelevant. We have individuals who had become global brands and organizations are paying them greatly to have them. You too can be one of them. One can do himself a favor to engage personal branding as a strategy tool to improve his or her earning potential.
Builds Confidence, Trust and Credibility
Not only that a strong personal USP helps you to be confident in your knowledge, skills and abilities, it equally gets your clients or employers to be confident in you. It promotes trust from clients and stakeholders thus presenting you as a credible fellow.
Recognition and Respect
One of the easiest ways to gain prominence, recognition and respect is to offer a value that other competitors can't. With this ,you are automatically seen as a unique brand thus engendering well-deserved recognition and respect within and without your workplace.
Ease of promotion and speedy career Advancement
Because of the overwhelming and extraordinary value you offer to an organization, it becomes quite easier for promotions thus resulting to speedy career and/or business advancement. Also, since there is value enough for the organization, there is a high and undeniable probability for retention and increased benefits for you.
Wisdom therefore demands that every potential employee or career person must build a strong USP to experience the benefits listed above.
THE FOUNDATION FOR USP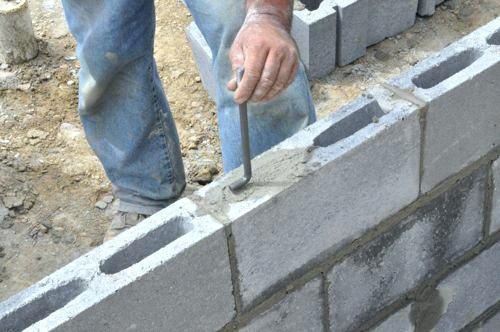 Image Credit: Openi
A strong USP is built on knowledge, skills and abilities.
Knowledge
Knowledge remains the core tool to building a strong value proposition. It takes good knowledge & discretion to build an outstanding USP. A personal USP in essence is an integration of diverse knowledge varying from general through technical to professional knowledge which forms the savor in the intellectual, emotional, logical, psychological, social and spiritual balance within an individual. It is key to note that no one can perform beyond his knowledge capacity. It therefore depicts that knowledge is directly proportional to performance which in turn is solely dependent on the USP of an individual. It takes extra knowledge to have extra result. You don't expect to be distinguished with a generalized knowledge.
Do you wish to be different? Then go for the extra knowledge others are not willing to go for. Go for that extra training, that extra professional class, that extra seminar, that extra workshop, read that extra book and study more, set higher knowledge driven goals and pursue them. Invest in your mind development and every employer would mind you.
When you develop yourself beyond the standard, you become the standard and when you become the standard, every employer would be ready to pay anything to have you.
Important to note, knowledge is an investment of time & resources requiring higher level of sacrifice, determination, diligence, discipline, perseverance and hard work. With clear and specific goals , it is easy to achieve your USP.
Skills
Skills simply connote the degree to which someone can perform a competency. It therefore entails that it is not just enough to know especially on certificate-based but to have a deeper insight or understanding that would generate more results than others. Our expertise is what makes the difference in knowledge acquisition. The depth of applicability of acquired knowledge. The creative and innovative dimensions of knowledge that spurs up transformational revolution resulting to undeniable proofs of high performance. The degree to which knowledge can be manipulated to achieve set goals.
With this, it justifies that knowledge is not enough, there should be an urge or crave for a higher dimension of understanding not available to the competition. Skills range from management through technical to leadership skills. To have a strong USP therefore, it is crucial that we invest in building our skills.
Abilities
While knowledge is at the base, skills manipulate the acquired knowledge to achieve the set goals, abilities strive to achieve the goals through the skills and knowledge available.
Abilities deal with the talent potentials and physical definition of strength of an individual. To have a strong USP, one need to have a balance of physical, emotional, psychological and social abilities among others. Such unique abilities as discretion, communication, relationship, influencing, motivating, inspiring, self management, visionary and attraction are all key to building USP.
Also, building unique behavioral competencies such like integrity, honesty, sense of fairness & equity, sincerity, loyalty, commitment, dedication, determination, perseverance, foresight, good judgment, enthusiasm and passion are crucial for building a strong USP.
These three pillars if developed maximally with determine someone's personality, performance, network & net worth which are essential components of a USP.
In this article, I trust I have been able to introduce this concept of personal USP, in the next article we shall consider the Essential Components of a Strong USP.
Thank you very much for reading.
Please, I will appreciate it if you would subscribe to my updates on Bitlander.