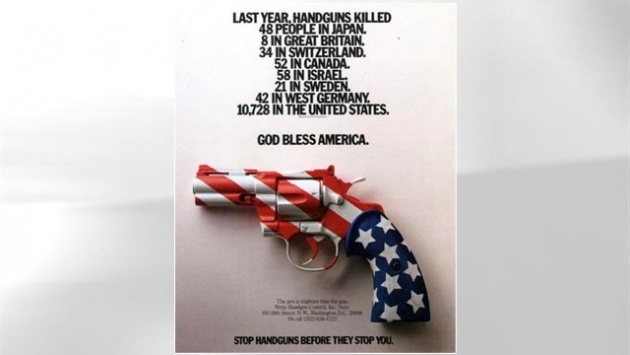 You never really understand the precariousness of life until you have a child. You invest so much in this little creature that all of the sudden you start seeing dangers everywhere. Anything around him could be risky, and it's a real challenge for a parent not to freak out. So you do anything possible to protect him until he'll be able - and willing - to protect himself. You build a barrier around him, completely careless of whether or not this defensive layer will end up overly spoiling and sheltering him from experiences he should be exposed to during the developing years of his life. Parenting is probably the hardest job there is, but it assumes a different dimension when parents find themselves in situations in which their children are hurt when not on their watch... like in schools, for example.
Schools are like a second family for most children, especially during their developing stages. The well-known classrooms in the building provide protection, the company of classmates helps building social relationships, and teachers offer the security children need during the long hours they are away from their parents. Before everything else, schools are designed to be a safe place for children, and parents should feel comfortable and confident that they are leaving their kids in good hands. Nevertheless, there's little schools can do to prepare for external attacks.
According to Wikipedia, Afghanistan is one of the worst affected countries by violence against schools, with 670 incidents of attacks on education in 2008. Violence on students have prevented close to 5 million young Afghan women and men from attending school in year 2010. In terms of death rates, Afghanistan had 439 teachers, education employees and students killed in 2006-9, one of the highest in the world. According to the United Nations, in 2011 alone the country task forces on monitoring and reporting documented 185 incidents of attacks on schools and hospitals in Afghanistan, including improvised explosive device and suicide attacks, burning and/or forced closure of schools, intimidation, abduction, physical violence and killing of students and educational personnel, including acid being thrown to their faces or poisoning their drinking water. Of these reported incidents, the majority was attributed to armed groups, including the Taliban, opposed to girls' education. It's not hard to understand why so many Afghan families decide to keep their children at home, especially their daughters.
In United States you would expect things to be different, and in many ways they are. The education system in the US is far ahead compared to Afghanistan schooling, under pretty much every aspect. The curriculum, logistics and supplies are incomparable, the literacy rate is close to 100% - versus 28% in Afghanistan - and school accessibility is immensely easier. However, in American schools students die of gunshots more than in any other country in the world, including Afghanistan. Different are the situations and the motives, but the reality is staggering. No country on the planet is even close to the United States when it comes to school shootings. They even have a separate page on Wikipedia about the school shootings in their history. In the US we don't have the Talibans, but we do have a surplus of weapons many of which should only belong to the military, and nothing is being done to control their sale and use. After what happened in Newtown, Connecticut, both parts of the dispute have been vocal about their ideologies, but nothing has changed. And in the meanwhile, gun shows all over the country are selling out their deadly weapons like never before.
Giacomo Cresti
http://www.filmannex.com/webtv/giacomo
follow me @ @giacomocresti76