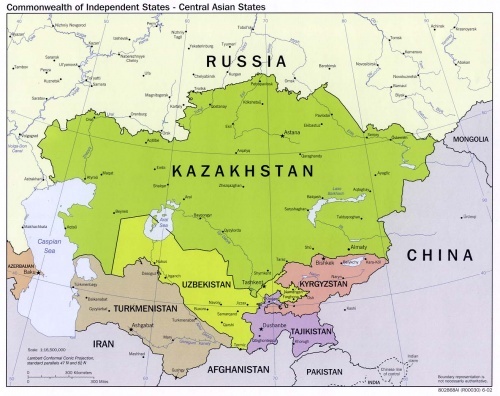 Central Asia is on the cusp of greater chaos or immense prosperity depending on the perception of the past, present and future. Rich in resource and agricultural opportunities and wealthy in history, the region is undergoing a rapid transformation. It has also witnessed more recent political instability and ethnic upheaval, (See our Film for Blog: "Kyrgyzstan Ethnic Killing-Year After"), with consequences still unclear for longer-term stability. The transition to greater democracy and more open societies after decades of Soviet authoritarian rule is at best uneven. With Afghanistan, China, Iran, Pakistan and Russia on the immediate borders, it is the center of regional and global competition for influence and resources.
A Focus for Progressive Transformation:
Established in 2007 at the initiative of the governments of the five Central Asian countries and based in Ashgabat, the capital of Turkmenistan, UNRCCA (UN Regional Centre for Preventive Diplomacy for Central Asia) is a special political mission which works to promote dialogue between the region's governments in finding solutions for emerging problems and eliminating potential threats. (UNRCCA). The 5 founding members include Kazakhstan, Kyrgyzstan, Tajikistan, Turkmenistan and Uzbekistan. UNRCCA is headed by the Secretary-General's Special Representative, Miroslav Jenca.
Ambassador Jenca last week provided a briefing to the UN Security Council, which issued the following Statement in response: "The members of the Council reaffirmed the importance of preventive diplomacy and early warning mechanisms in the peaceful settlement of disputes and underlined the overriding political, humanitarian and moral imperatives, as well as the economic advantages, of preventing the outbreak, escalation or relapse of conflicts. In this regard, they welcomed the role of the Regional Center as an example of preventive diplomacy mechanisms available to the United Nations and acknowledged the role played by UNRCCA in assisting Central Asian countries to respond, in accordance with its mandate and through regional cooperation, to domestic and trans-national threats to peace and sustainable development of the region." (The region also has experienced some fundamental development obstacles including teacher shortages: Read our Blog for Film: "Teacher Shortages in Eastern Europe & Central Asia: Social Media as Answer?").

Stabilizing factor for Afghanistan as well as Region:
Council members also commended the Center's focus on supporting efforts by the region's governments to ensure stability and create a more conducive environment for bilateral and multilateral cooperation, as well as to find sustainable solutions to challenges in Central Asia, including the management of water and energy resources and the implementation of the UN Global Counter-Terrorism Strategy: all according to UN News Centre. They encouraged continued cooperation and coordination between governments in the region, UNRCCA and relevant regional organizations, and, in addition, they noted that the regional center can play an important part by assisting Central Asian countries in "normalizing the situation in Afghanistan, which affects the situation in Central Asia and fostering broader regional integration and cooperation as a tool to boost stability and sustainable development in the region." (See More Below)
Ambassador Muhamed Sacirbey - FOLLOW mo @MuhamedSacirbey


Facebook-Become a Fan at "Diplomatically Incorrect"








Twitter – Follow us @DiplomaticallyX







For many further current news event articles, see our popular video blogs at - www.diplomaticallyincorrect.org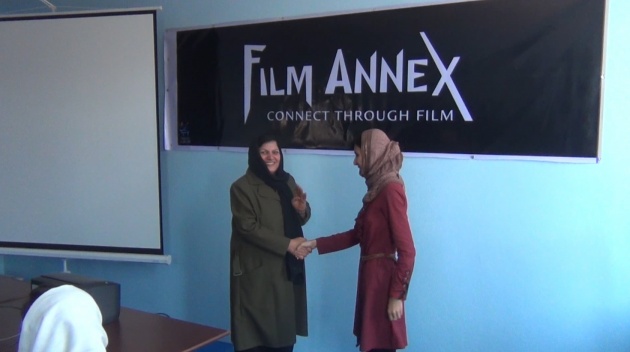 To Learn More About Afghanistan Education Initiative as Well as for Central Asia: See Francesco Rulli CEO of Film Annex who has teamed up with CEO Roya Mahboob of Citadel Software (a largely woman owned/managed IT firm in Afghanistan to enhance internet connectivity and education and particularly role of women/girls). See our series of interviews with Roya and Francesco from UNTV. For more information on building schools in Afghanistan, connecting to Internet and encouraging education of girls and boys link to Afghanistan WebTV.