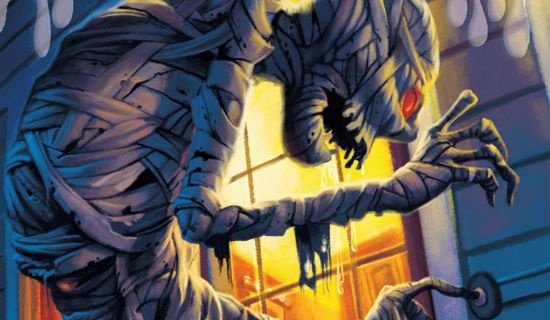 The film stars Jack Black, Dylan Minnette, Odeya Rush, Amy Ryan, Jillian Bell and Ryan Lee. The film is scheduled to be released on August 7, 2015.
Goosebumps is an upcoming 2015 American horror fantasy film directed by Rob Letterman and written by Mike White and Darren Lemke. It is based on the children's book series of the same name by R. L. Stine.
R.L. Stine has fashioned a career out of kid-friendly horror stories for youngsters not ready for the likes ofStephen King, yet his scary stories are getting ready to creep out further than ever before.
An icon in children's literature after 22 years of Goosebumps books, Stine has a movie based on his fright-fest anthology series that hits movie theaters next year starring Jack Black, and another new feature from his works arrives on Blu-ray/DVD Tuesday with Mostly Ghostly: Have You Met My Ghoulfriend?
Many of the literary monsters Stine hatched for this books come alive in the Goosebumps movie (in theaters Aug. 7, 2015). Instead of a straight book adaptation, director Rob Letterman's movie casts Black as an on-screen Stine, who has to team up with the local teens when all of his creatures and critters come alive and threaten the town.
"I'm like the main character in this movie. What a strange thing," Stine says. "Jack and I got along real well. He flew into New York during a blizzard last winter — he knew he was playing me and he wanted to see what I was like. We just had the best time."
The author also has a walk-on cameo with Black near the end of the movie. "I have a line, so that was good," Stine adds. "I didn't expect to have a line."
With the hot streak he has going, it's not too surprising. There's more to come, too, especially in the book world: Stone is dusting off his old teenage series Fear Street, which predates the Goosebumps books, and reviving it beginning with the "very creepy" Party Games (out Sept. 30).
Even though childhoods in modern times are much different from the one he had, Stine feels all of his eerie stories have a lot in common with the ones he was reading in EC Comics and old Tales from the Crypt issues when he was a little boy.
"People always say, 'Have you noticed that kids have changed?' And I always say no," Stine says. "The technology has changed — people didn't use to carry around phones and everything. But all the fears are the same.
"This stuff could have been done in the '50s — fear of the dark, fear that someone's lurking under your bed or in your closet. That stuff never changes."
When the property was first optioned, we wondered how Sony would take advantage of Stine's many storylines. It turns out they're going the meta route, devising a tale about a writer named R.L. Stine who's created a series called Goosebumps. Here's the officialGoosebumps synopsis:
In Goosebumps, upset about moving from a big city to a small town, teenager Zach Cooper (Dylan Minnette) finds a silver lining when he meets the beautiful girl, Hannah (Odeya Rush), living right next door. But every silver lining has a cloud, and Zach's comes when he learns that Hannah has a mysterious dad who is revealed to be R. L. Stine (Jack Black), the author of the bestselling Goosebumps series. It turns out that there is a reason why Stine is so strange… he is a prisoner of his own imagination – the monsters that his books made famous are real, and Stine protects his readers by keeping them locked up in their books. When Zach unintentionally unleashes the monsters from their manuscripts and they begin to terrorize the town, it's suddenly up to Stine, Zach, and Hannah to get all of them back in the books where they belong.
In addition, Amy Ryan, will play Zach's skeptical mother, Jillian Bell his wacky aunt, and Ken Marino the local high school football coach. Super 8's Ryan Lee is also in the cast.