As you have have heard, Edgar Wright has left as director of Marvel's Ant Man. (If you haven't then click here to read my other blog post about it.) Well Joss Whedon (The Avengers) who is an advisor to the entire Marvel Cinematic Universe has finally weighed in on Wright's departure from the film. He simply posted this photo to twitter with no caption.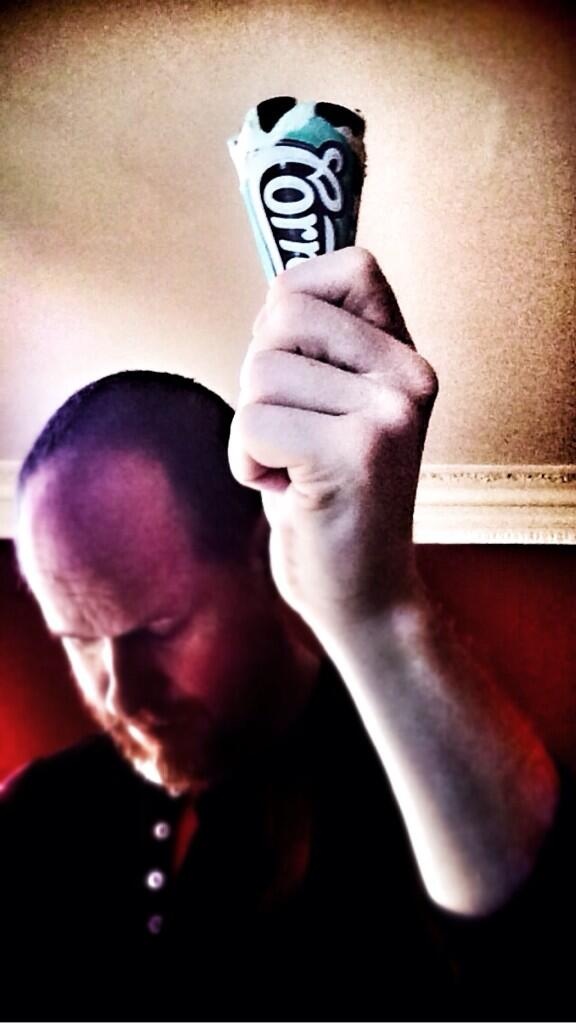 The picture shows Joss holding up a Cornetto ice cream cone. Now, this might not mean anything to a lot of people but we nerds know better. Edgar Wright co-wrote and directed Shaun of the Dead, Hot Fuzz, and The World's End which is affectionately called the Cornetto Trilogy because Cornetto ice cream appears in each of the films.
Although Joss did not elaborate with words this picture says quite a lot. As one would assume, this shows Joss' support for Edgar Wright which is a bold move from the Man responsible for the studio's biggest film (The Avengers) which is also the 3rd highest grossing film of all time. Joss is also behind the follow up, Avengers: Age of Ultron.
Being the nerd icon that Joss is, I could only assume that, like pretty much anyone who has seen Wright's films, he is a fan.
I'm sure Joss is disappointed to see him go. I know I am. Edgar Wright is also probably disappointed considering he has been working on this film since 2006 and he is credited as co-writer of the screenplay. There has been heavy speculation on the internet that Wright's co-writer Joe Cornish would possibly be taking over as director by Marvel was very quick to shoot down those rumors. Personally, I would not be upset to see Cornish take over as director because I think he is very talented but also having written the film with Wright that might bring the movie closest to what Wright has envisioned. However, that is probably the reason Cornish is not directing. It has been said that Wright left because he and Marvel had different visions of the film. I doubt Marvel would want to replace him with a director that has a similar vision to the guy that just left the film. The studio says that they will be announcing the new director very soon.
STAY TUNED TO MY BLOG FOR UPDATES AS THIS STORY PROGRESSES
MY LINKS
YouTube: youtube.com/ThatTallGuyJohn
Tumblr: thattallguyjohn.tumblr.com