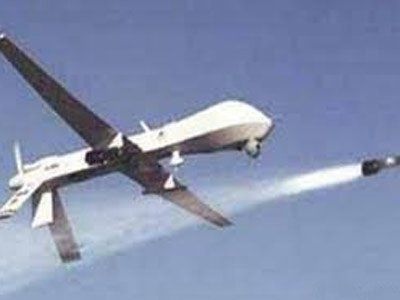 A head of al-Qaida leader was among five terrorist killed on Sunday in a US drone attack in Pakistan's tensed North Waziristan area, a day after the chief of the terror group's global operations was also killed in a Pakistani military operation.

Umer Farooq, 38, was assisnated in the hit that held in the Khar Tangi area of Datta Khel district in the region, where the Pakistani military has been fighting Taliban and al-Qaida-linked militants since June. A security official said Farooq was among five people killed when two missiles fired from the drone strike a compound. The compound was totally damaged in the attack.

Also called Umer Ustad and Ustad Farooq, he was working as al-Qaida leader for Afghanistan and Pakistan. Umer was near to Osama bin Laden and Ayman al-Zawahiri, the previous and current heads of al-Qaida, and was a main person in conducting the group's operations and finances in Pakistan and in Afghanistan, where he also assisted direct raids against Nato troops, the Taliban said.