Source: RADiUS-TWC, comingsoon.net
After so long of not having any news from the supernatural thriller Horns, in which stars Daniel Radcliffe now we get this really cool teaser poster and the most important: a release date, October the 31st. Check out also the teaser trailer below the image!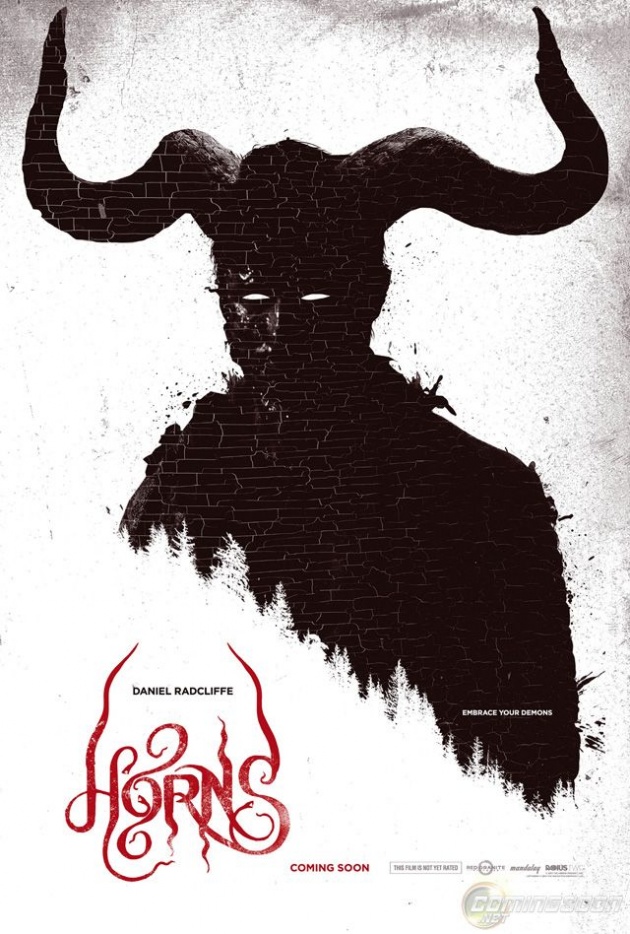 In the film, Radcliffe plays Ig Perrish, who´s girlfriend got violently raped and killed and now he is the suspect, but the mystery is that one day he suddenly wakes up with growing horns, which give him the ability to make people to confess their sins.
Directed by Alexander Aja with Daniel Radcliffe and Juno Temple, Horns arrives to U.S. theaters on this Halloween.
Follow Maumau Web TV on facebook and twitter!