Vacation movie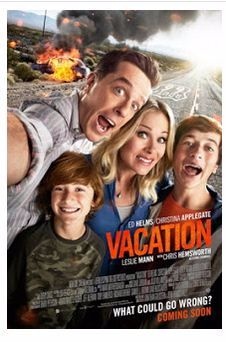 Vacation movie is a comedy film directed by John Francis Daley who directed the movie Horrible Bosses 2. The main character of this film is Ed Helms who played in the movie The Hangover Trilogy as Dr. Stu Prince.
Another Hollywood actress involved in the film include Christina Applegate, Leslie Mann, Chris Hemsworth, Beverly D'Angelo and Chevy Chase. Synopsis Vacation film tells the story of a man named Rusty Griswold who brought his whole family to travel cross country to a place called Wally World, which will soon be closed.
The film will be released on July 29, 2015. The possibility will appear in theaters Indonesia in August 2015, at a cost of 40 million USD this movie will show a fresh comedy to watch and make you laugh


STORY | FILM SYNOPSIS VACATION
Vacation Film tells the story of a man named Rusty Griswold (Ed Helms) who plans to take his wife named Debbie Griswoldd (Christina Applegate) and her two children to do a cross-country adventure to a very cool park named Walley World before it was closed.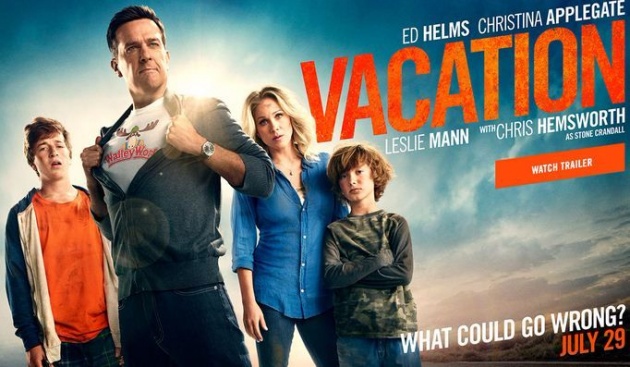 It is reminiscent of childhood Rusty when still a child when on holiday with his father, at which time it was the best holiday for her in the park Walley World.
Rusty and his family experienced many very interesting adventures on the way to their destination. The incidents during their vacation at Walley World offers many lessons and a deep understanding for Rusty about how precious time with her beloved family.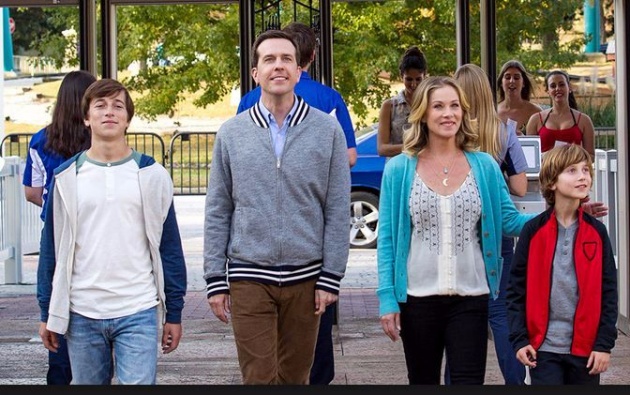 FILM DETAILS | CAST & CREW
Director: John Francis Daley, Jonathan Goldstein
Producer: David Dobkin, Chris Bender
Artist: Ed Helms, Christina Applegate, Leslie Mann, Chris Hemsworth, Beverly D'Angelo, Chevy Chase
Production: New Line Cinema, Benderspink, Big Kid Pictures
Distributor: Warner Bros. Pictures
Release: July 29, 2015
Duration: 117 Minutes
Country: United States English
Cost: $ 40 Million