On this week we are featuring Tom & Jerry cartoons.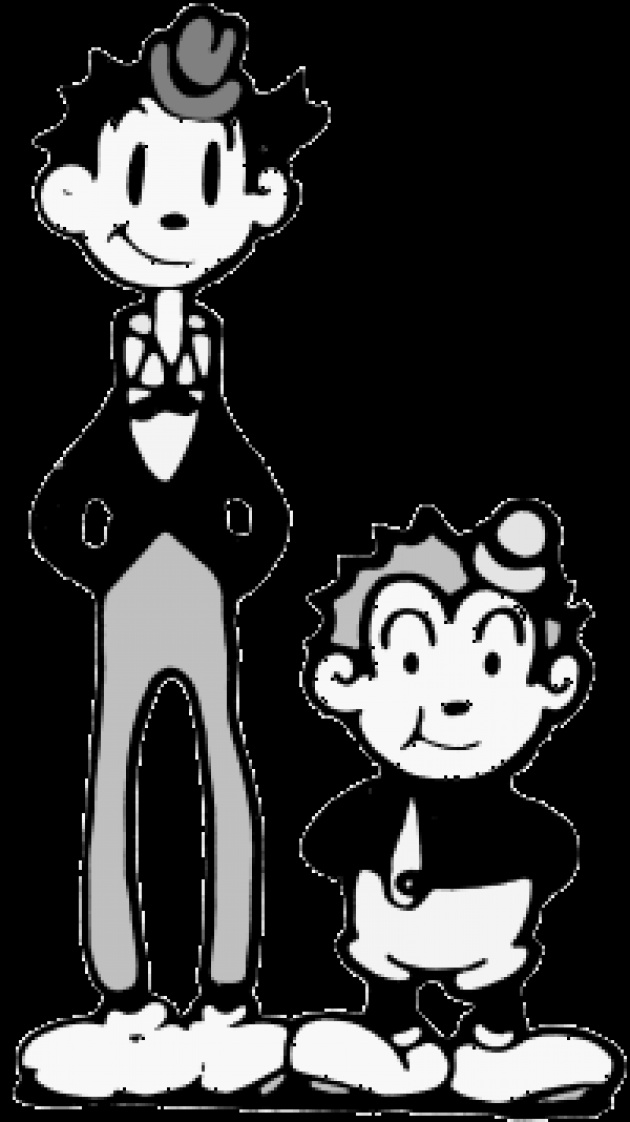 Tom & Jerry: Piano Tooners
Tom and Jerry (the human versions, not the cat and mouse) work as piano tuners. After seeing them at work and several creative ways of tuning a piano (such as removing the offending key and cutting the key itself to a shorter length), the two attend an opera singers performance. The singer passes out when the piano plays a wrong note, and Tom and Jerry are pressed into service to re-tune the piano. After pulling the offending key from the keyboard like a bad tooth, the two give the opera audience a jazz piano performance, with the now recovered opera singer joining in.
Tom & Jerry: Pots and Pans
Pots and Pans is another Van Beuren cartoon that stars a couple of humans named Tom and Jerry, years before a certain cat-and-mouse team from MGM inherited those titles after the human ones disappeared. They run a train diner with their name on it. Many of the food have faces and move. They also sing with various customers along with the leading duo. Typical '30s-style animation meant to mainly fill time before the big feature is at least a little more entertaining than any Saturday morning cartoon that has limited movement because of low budgets. Anyone interested in all eras of animation or at least all things Van Beuren should definitely check out Pots and Pans.
Tom & Jerry: Rocketeers
The animated television series of Rocketeers was very good and it was one of the most different animated shorts back in the old days. The animation was very good and clear. The voices were good for the characters and the characters were also very good and funny. The animation is similar like the other cartoons back then. The sound was good and the music was good and fit the cartoon especially back in the day. The stories in the cartoons were good. It was interesting and fun to watch. If you are able to watch this on television or on tape do so because this was one of the great animated shows of the 1930's.
Tom & Jerry: A Spanish Twist
Tom and Jerry (the human versions, not the cat and mouse) are on a raft in the ocean. After being attacked by an octopus and losing their raft, they wash up on the shores of Spain. After harassing the waitresses at a local sidewalk café, they insult the owner and wind up in a bull ring as punishment. In the midst of fighting dozens of bulls, they receive a telegram that Prohibition has been repealed back in the U.S. They immediately leave Spain headed back to the U.S. for a drink.